The sprawling international metropolis of Sydney can be daunting for any traveler. In a city so vast and diverse, the options are virtually endless. What to do? What to see? Where to go from George Street? Here is my collection of fun, unique and delicious things to do in and around Sydney.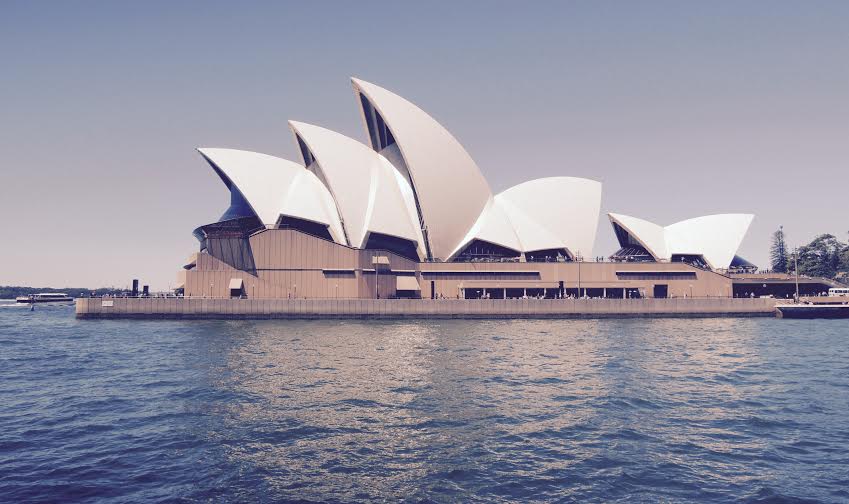 Have a drink at the Opera Bar
Celebrate your arrival in Sydney nestled up against the iconic opera house and overlooking one of the largest natural harbours in the world. You've made it!
Walk across the Harbour Bridge
While it's an option to take a tour and climb the bridge; strolling across at your own pace is a fun, free way to earn a spectacular view of Sydney. The bridge is especially alive at night with runners and joggers making use of the Sydney icon.
See a performance at the Opera House
See the Opera House lit up during Vivid
Go lawn bowling
Bocce ball meets bowling meets croquet in this favorite Aussie pastime. The best venues allow patrons to eat, drink and be barefoot. Check out Paddobowls or Clovelly Bowling Club.
Try Vegemite
Attend a meat raffle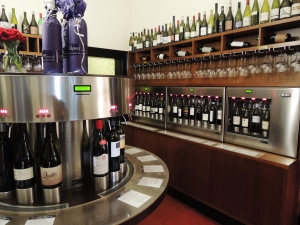 Sample wine with the push of a button at Wine Odyssey
Get your noodle on at Sydney's Night Noodle Markets
Dress up and join in on Sydney's City 2 Surf
Eat a bag of Tim Tams
(Sharing not required)
Indulge in a scrumptious High Tea
Catch the Saturday night fireworks display at Darling Harbour
Nosh on kangaroo, emu and saltwater crocodile pizza at the Australian Heritage Hotel
Dance the night away at Ivy
Finish a night with a heaping pile of pancakes at Pancakes on the Rocks
Grab some friends and your sneaks and make a day of it. If going from Coogee to Bondi start with a cup of coffee at the Will & Co stand in Coogee Pavilion. Enjoy the 4.5km journey and snap some pictures. Reward yourself with lunch at The Bucket List.
Snorkel at Gordon's Bay
Go surfing
Swim in one of Sydney's natural rock pools
Drink a Bloody Mary garnished with a crab claw at Anchor
Have a barbecue on the beach with friends
Take the ferry to Manly
Be sure to snap a great picture of the Opera house along the way. Then eat, drink and sun your way across the little bit of paradise.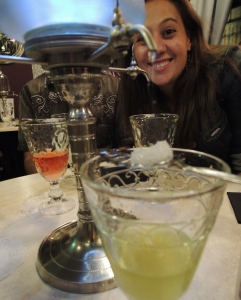 Learn the intricacies of Absinthe at the Absinthe Salon in Surry Hills
Have a bogan day and go to a dog race
Pub Crawl across Newtown
Explore the up-and-coming pub scene in Sydney's eclectic and unconventional neighborhood. Start with at brew at The Courthouse Hotel's beer garden. Migrate to Mary's for a classic cocktail or craft beer. Stop off at Moo Gourmet Burgers for a mouth watering burger. Last but not least, mingle with locals at the vibrant and historic Newtown Hotel.
Have a raw vegan brunch at Sadhana
Few restaurants encompass the alternative feel of Newtown in a more delicious manner than Sadhana. Their dedication to raw organic food is apparent in their use of ingredients like coconut yogurt and goji berries. Their luscious cakes and desserts leave little dairy to be desired.
Have a world class cup of coffee at The Grounds in Alexandria
Ride the ferris wheel at Luna Park
Attend Tropfest the world's largest short film festival
Invite friends and get there early. This free event fills up quickly! A good Tropfest survival kit includes picnic blankets, wine, cheese and other delicious snacks.
Boasting more than 236 types of rum to date, Lobo Plantation is the rum enthusiasts mecca. Step past the aged door frame and your stepping into Havana. Sociable bartenders will wow you with their rum knowledge or mix you a cocktail to perfection.
Check out at least one of Sydney's amazing weekend markets
Bondi, Rozelle, Eveleigh, The Rocks, Marrickville being just a few of the best.
Wander through countless historic buildings during Sydney Open
Go to a NRL State or Origins Game
Have a famous meat pie
Have a meat pie at Harry's Cafe de Wheels at Wooloomooloo or Pie in the Sky outside of the city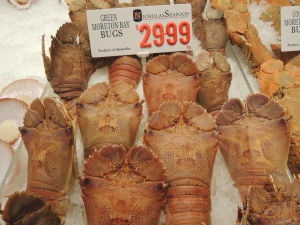 Head to the Sydney Fish Markets
Ogle at the array of seafood then pick something out and have one of the restaurants there prepare it to your liking. For extra points try a Balmain bug.
Have a drink at the oldest bar in Sydney; Fortune of War
Go Whale Watching
Overdose on chocolate at Max Brenner
Ride horses in Centennial Park
Have a picnic in the Royal Botanic Garden
Sydney's Royal Botanic Garden is a vast green space in Sydney. Home to countless native and imported species hours can be lost exploring the grounds. Don't miss the Art Gallery of NSW, Sydney's premier art institution.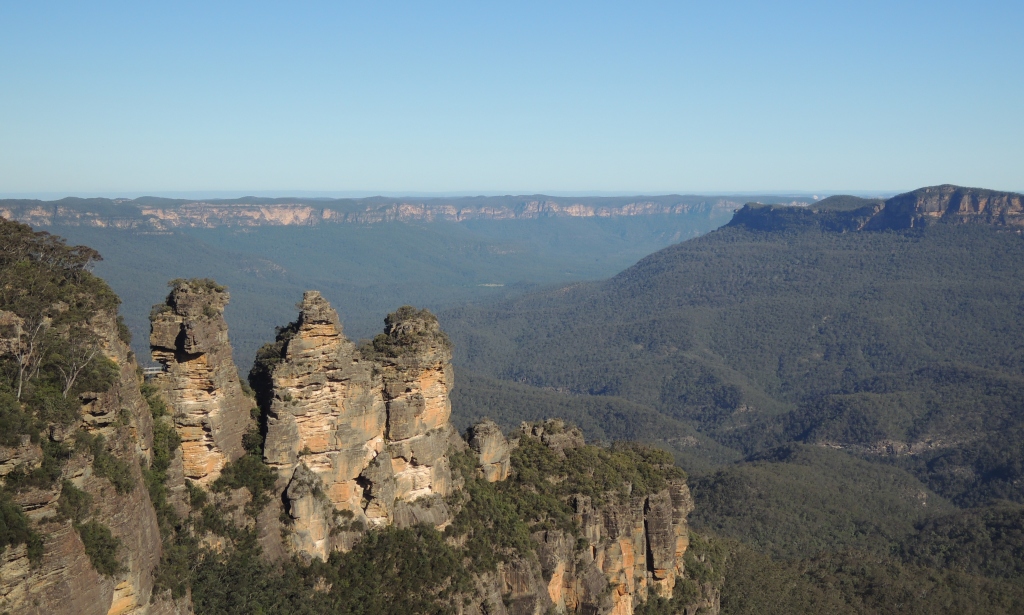 Visit the Blue Mountains
Catch the flight birds show at Taronga Zoo
Paddle Board at Balmoral Beach
Explore Sydney's Northern Beaches
Take it all in from atop the Sydney Tower
Whether in Sydney for a few days or playing expat for a year, you've come to the right place. In Sydney you can shape your experience to be uniquely you. Whether it's history, your palate or social gatherings that guide your taste in travel Sydney is a city that will welcome and delight you.