As with most planned adventures, this trip began with an idea. One of many fellow cyclists who gave me advice while I was cycling around Portugal in 2020 suggested that cycling the Estrada Nacional 2 (National Road 2) also known as the "N2" was a wonderful cycling adventure for a group. "Next time!" I likely responded to the suggestion both with appreciation and jokingly. But that thought was tucked away and continued to simmer over time.
The N2 is a very interesting road. Considered the Route 66 of Portugal, at 738 km it is the longest continuous road in the country, connecting Chaves in the North to Faro in the South. It cuts through the heart of Portugal, providing a scenic route to visit small villages and historic towns as well as experience all the culture and gastronomy they have to offer.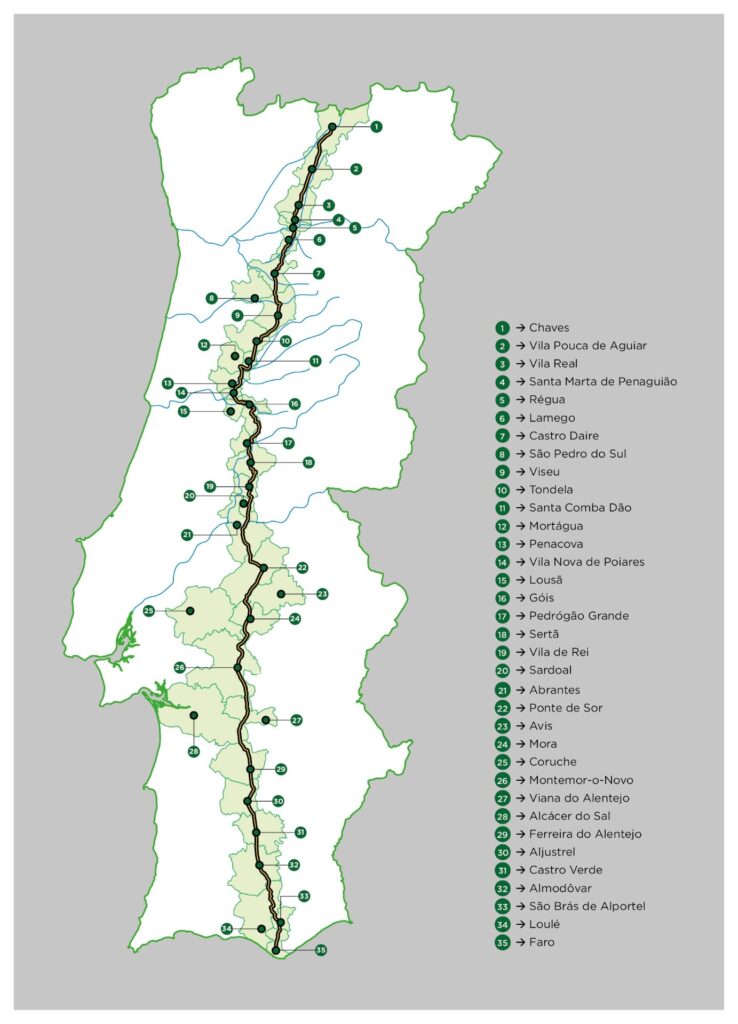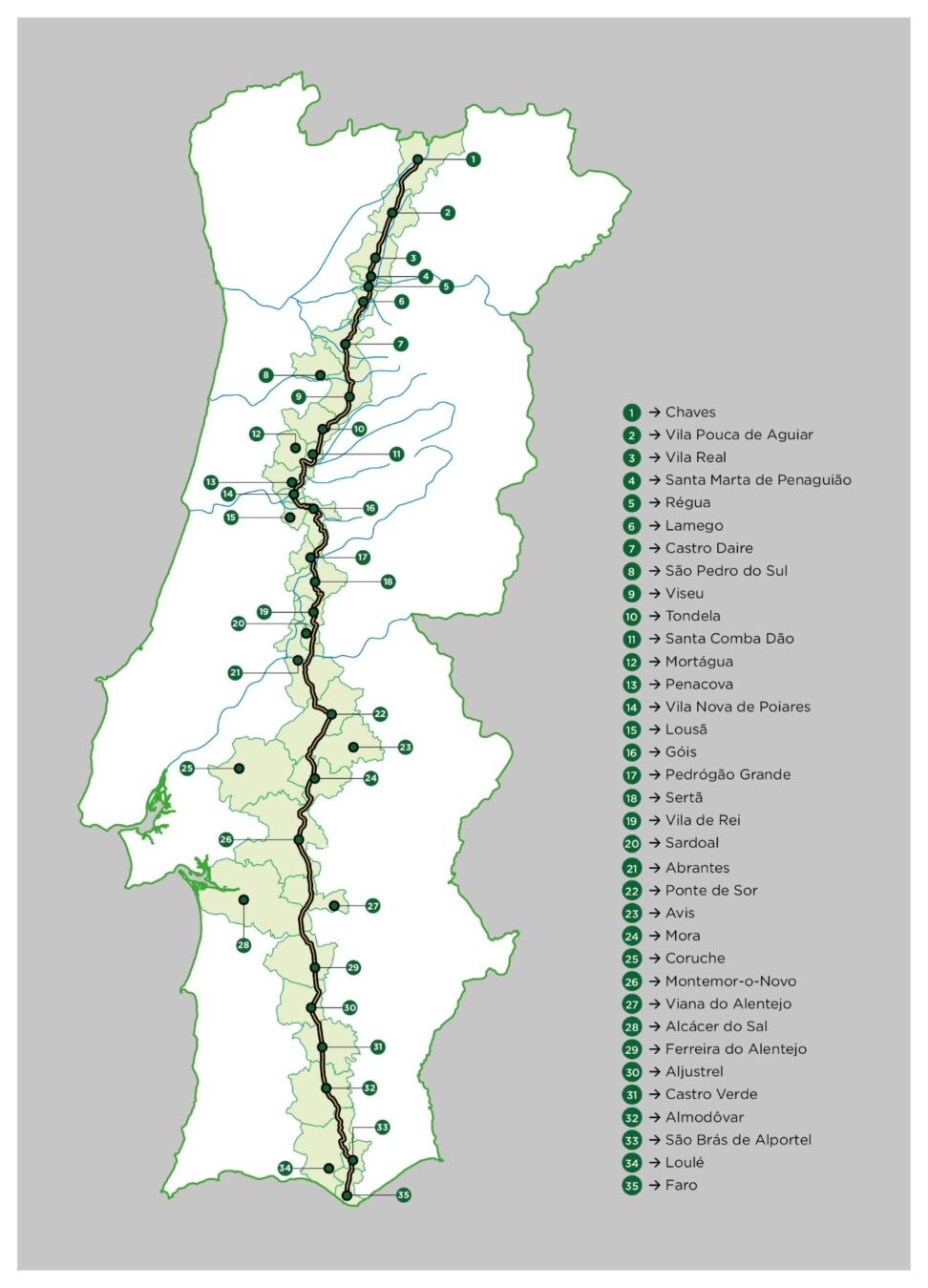 The Estrada National 2 (photo credit www.visitportugal.com)
Fast forward to 2021. After months of reduced movements due to COVID-19 measures and doing my best to stay sane while staying home, I was feeling hungry for another cycling adventure—the perfect combination of travel and athleticism. As I was eager to make this a group adventure, I began pitching the idea to anyone who would listen. Friends, neighbors, and my partner heard me ramble on about what a great time it would be, how we could structure it to accommodate people new to bicycle touring, and all the places we would get to see.
When it came time to start seriously planning, our cycling group had boiled down to a dedicated team of four and a half: me, my partner Cláudio, our neighbors Marco and Ruth, and their three-year-old daughter. We convened for a planning session one evening over Portuguese wine and began mapping out our N2 route. The fine details were less important at this point, it was more about deciding the approximate distances we wanted to travel per day and where we would aim to spend each night. By the end of the evening, our draft itinerary was complete. And with that our core cycling team was formed.