Starting Point: São Martinho do Porto
Ending Point: Atouguia da Baleia (Peniche)
Today's Distance: 42 km
Total Distance: 1,885 km
After two 100+ km days, I lingered in bed longer than usual this morning. I slowly packed my few things and prepared for the day before walking down to the ground floor to collect my bike. I carried Shaka up the flight of stairs and then hopped on enthusiastically. Today was a short day of cycling, and I was looking forward to enjoying a more leisurely pace.
My first planned stop of the day was the medieval town of Óbidos, which I had heard had a similar charm to Monsanto (one of my favorite places in Portugal!). As I was approaching the town, I rounded a bend in the road and saw the Óbidos castle above in the distance. It always gives me a wave of excitement to see places I'm cycling up to.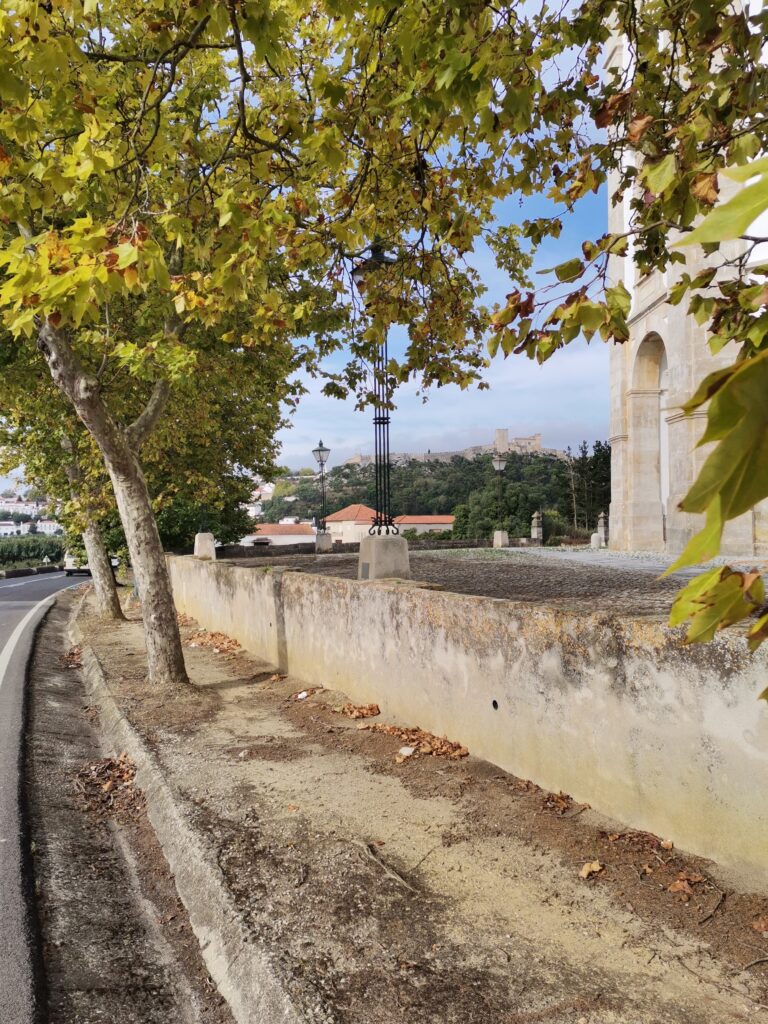 As usual, today I was in unknown territory and relying on an application to guide me. The technology was sending me up some steep roads that would turn out to be the back way into Óbidos.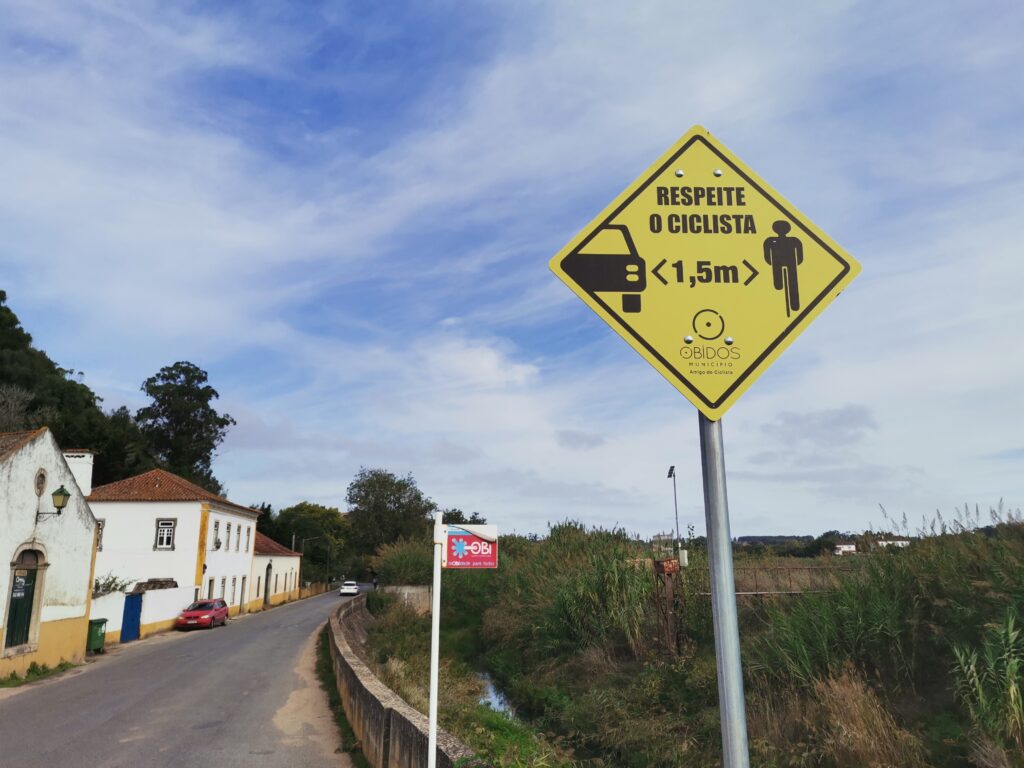 Óbidos is considered a very well-preserved example of medieval architecture, and each July the town hosts a traditional "Medieval Market" to recreate the spirit of medieval Europe.
And perhaps even more whimsical, the castle now houses a high-end hotel. If you are craving accommodations to make you feel like a princess, this may be a great option for you!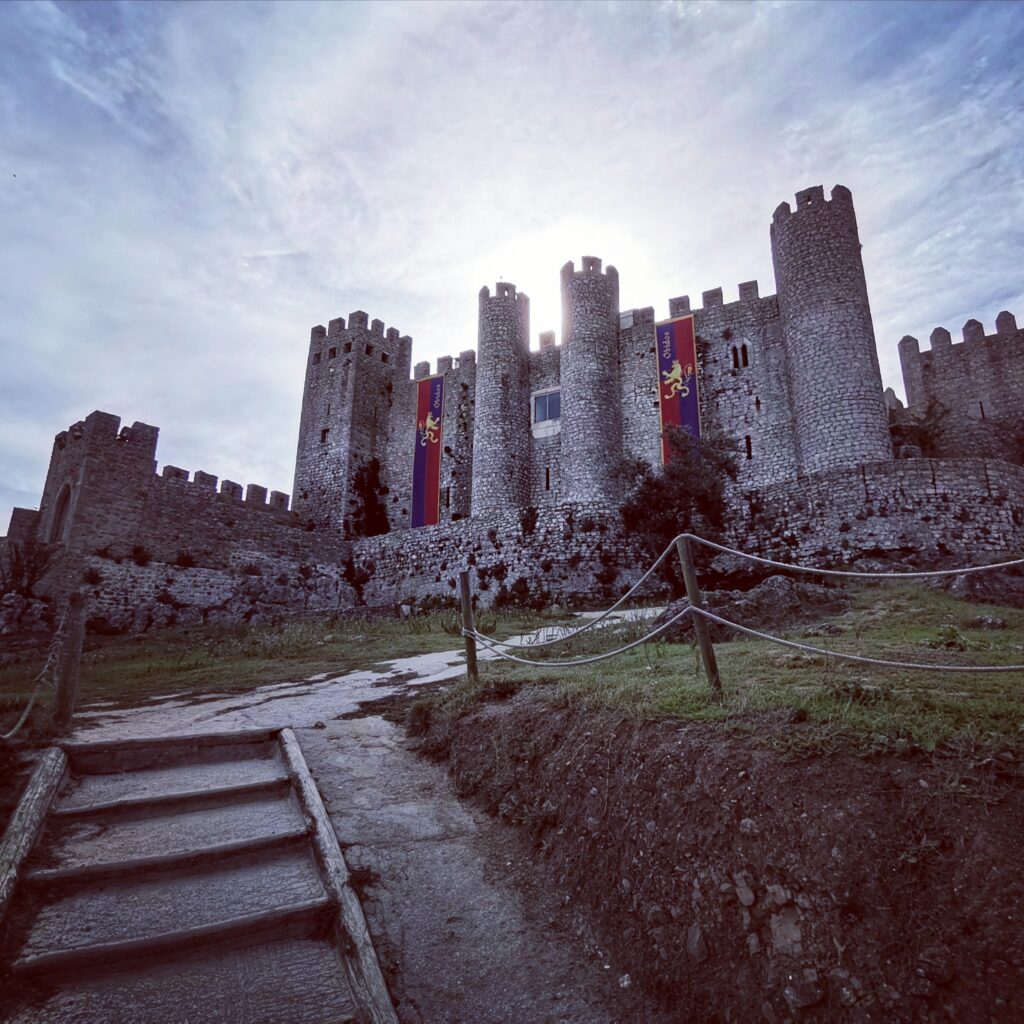 Curiously, I was reading that Óbidos is known for it's plethora of bookstores. Apparently it boasts 14 bookstores within it's walls; impressive for a town with a population of just over 3,000 persons. I even glimpsed a bookstore that was nestled inside a church.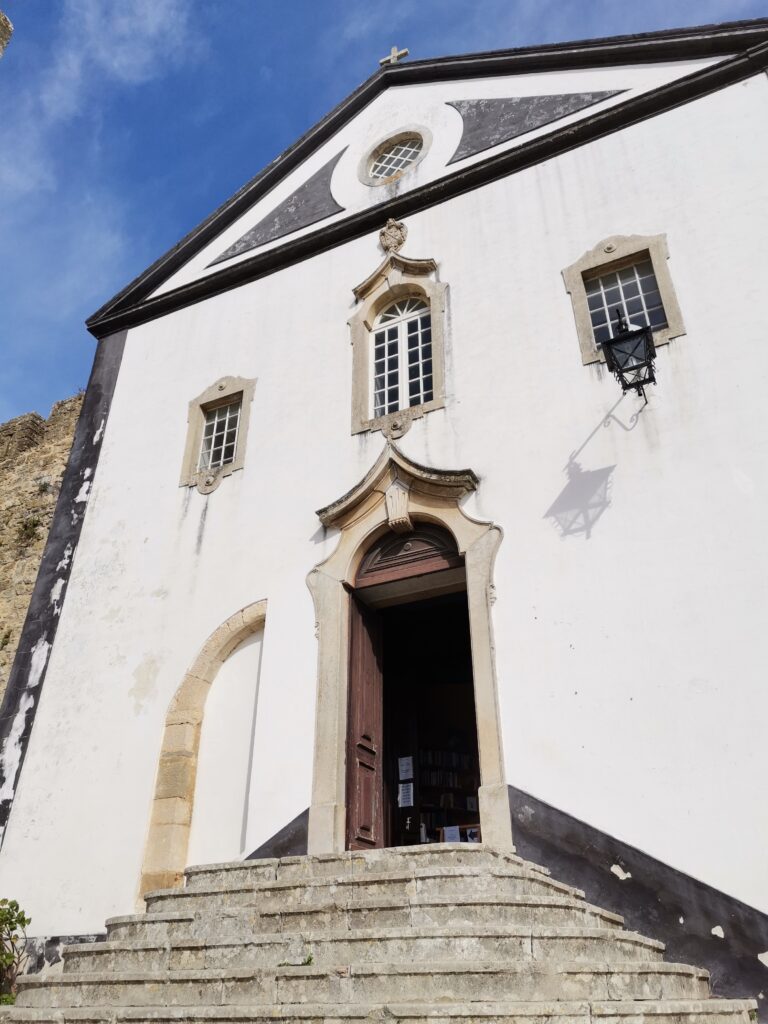 The last thing I knew Óbidos was famous for is a liqueur called Ginjinha or, more commonly, just Ginja. This sweet dessert drink is made by infusing ginja berries (a kind of sour cherry) in alcohol and adding sugar and cinnamon. Although not originally from Óbidos, this town is very proud of its version of Ginja, which it is customary to drink from a small cup made of chocolate. I even broke my rule of no drinking until after the day's cycling has ended to partake in a small cup of the nectar.
After my sweet snack, I enjoyed wandering through Óbidos and taking in the details of this magnificent town.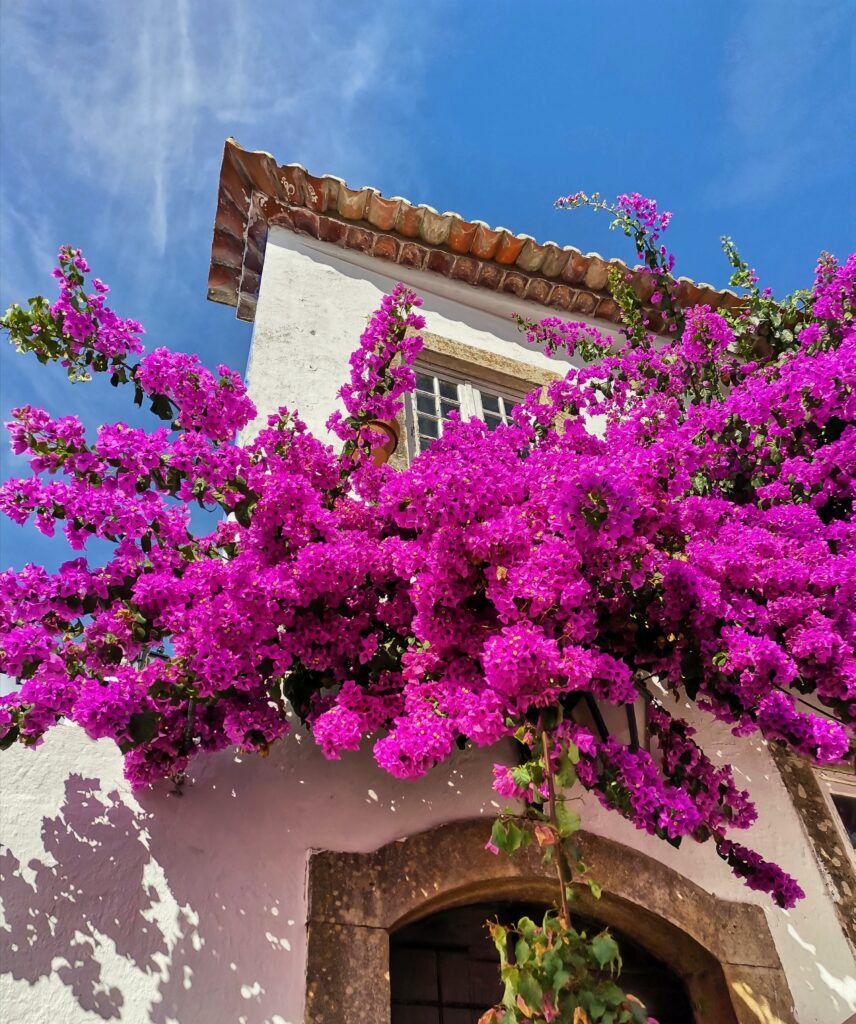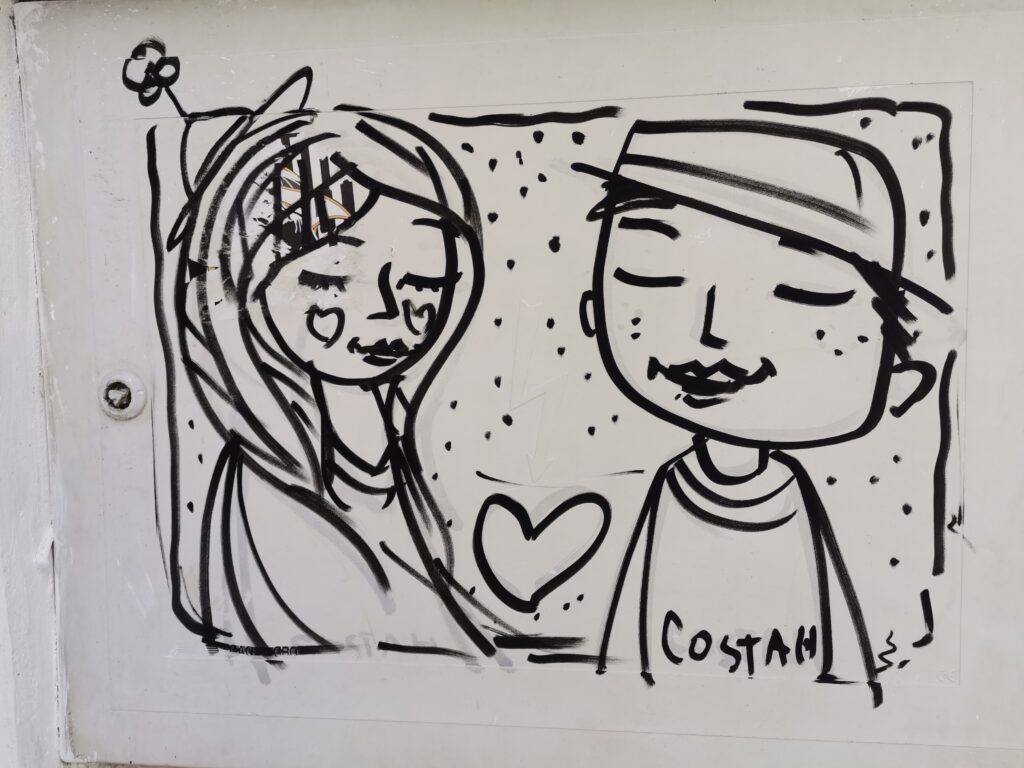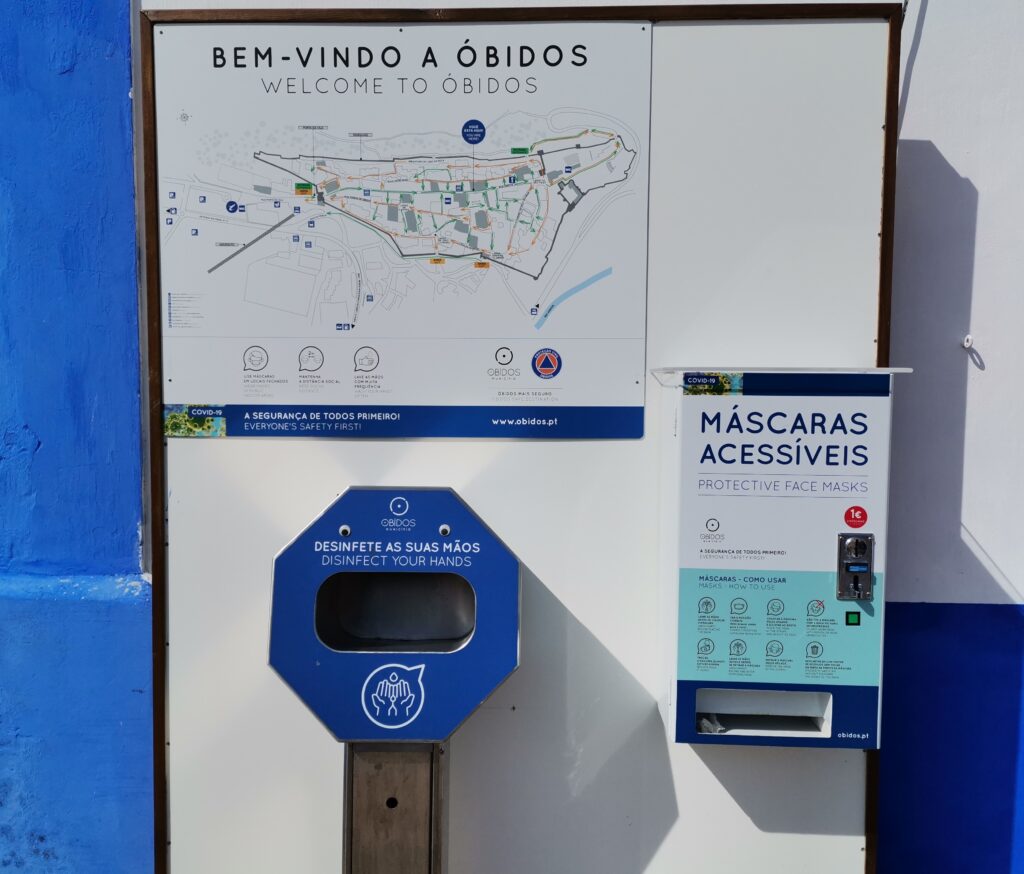 I struggled to leave this magical place but I needed to hit the road, I would be staying with a friend's family this evening, and I was eager to arrive early to their home. But Óbidos had one last piece of street art to share with me before leaving.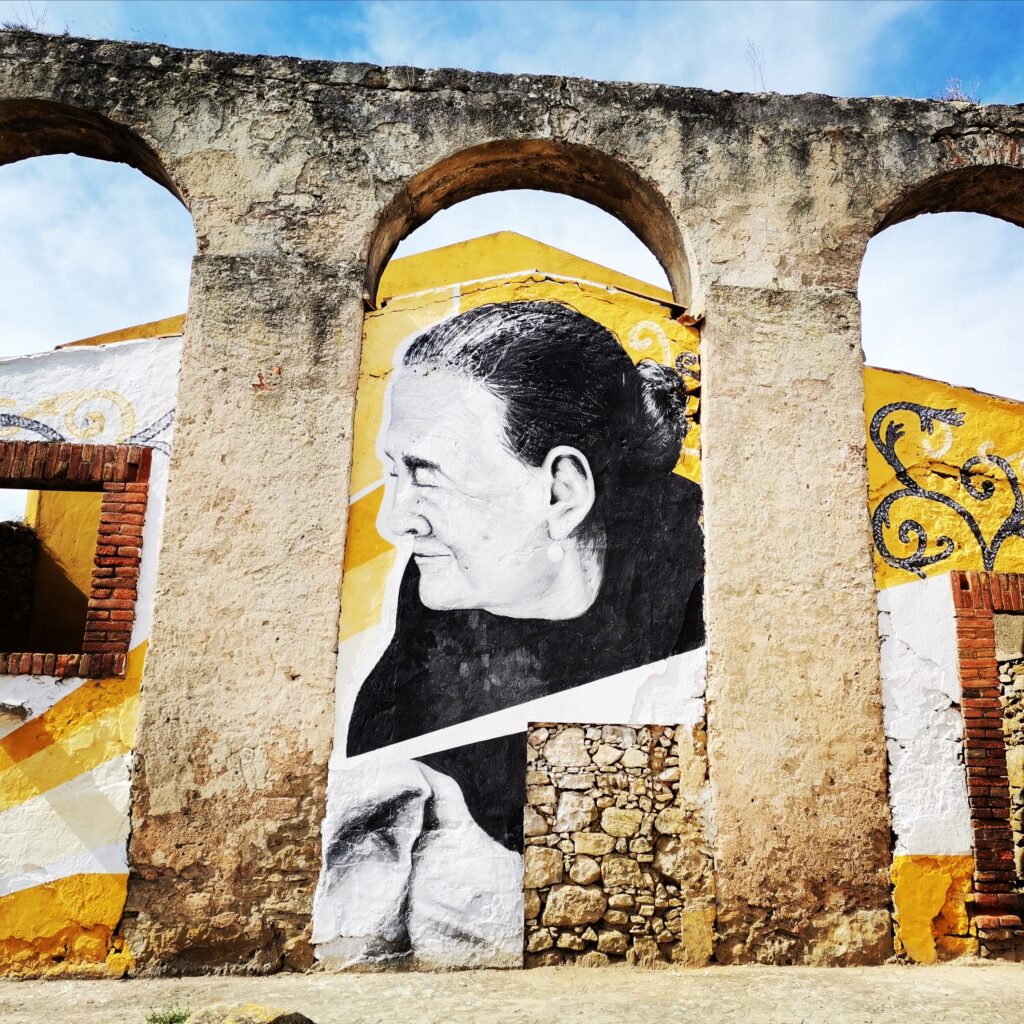 I cycled on through a town called Serra d'el-Rei, and was pleased to see a sign advertising the annual events in this town. One of those events being a day dedicated to Joaquim Agostinho, one of Portugal's most famous cyclists.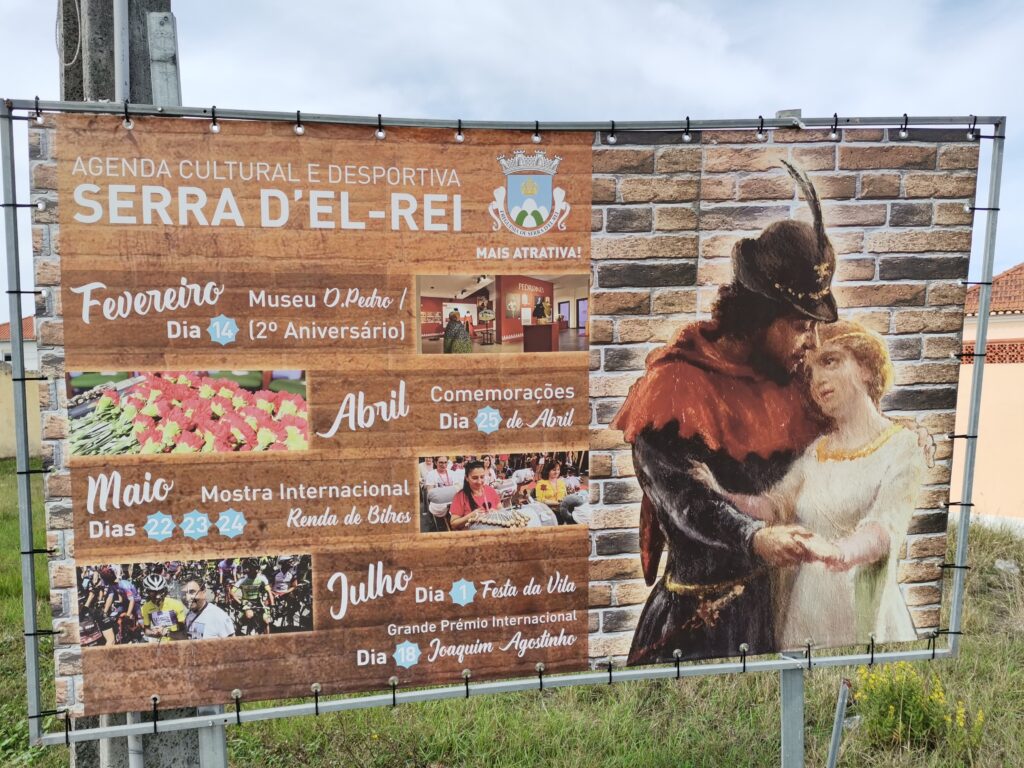 As I was cycling through a nearby town, I was following an app which led me up an exceedingly steep street to meet with the main highway. The street looked steep but I didn't realize just how steep it was until I was halfway up, and my cyclometer read 16-17% grade for much of the climb. When it comes to the grade of a road, I consider 1-3% subtle, 5% steady, 8-10% takes some work, 12% takes dedication, but 16-17%, woo that takes tenacity! Sadly, it was a tenacity I did not have in that moment and I unclipped and stopped 3/4 of the way to the top, and pushed Shaka the rest of the way up this incline. I chided myself for not being able to tackle this incline after nearly 4 weeks of conditioning at this point. But in the end, I was not too hard on myself. My mentality on these trips, and perhaps for life in general, is that everything will be ok as long as there is forward motion.
I arrived at the home of my friends and was overjoyed to be staying with a fun-loving Portuguese family instead of a hotel. We chatted about life, played with their small dogs (Minnie and Candy), shared a home-cooked meal together, and liberally enjoyed wine and stories well into the night.