Cycling Along the Mediterranean

Cycling from Barcelona, Spain to Corfu, Greece the journey began June 1st, 2016. For two months I cycled along the deep blue waters of the Mediterranean. From Barcelona I headed east, exploring the coastlines of Spain, France, and Italy before dipping down towards Rome and Naples. Rising again to meet Slovenia, I traveled the coastlines of Croatia, Bosnia and Herzegovina, Montenegro, Albania and finally Greece. I visited quaint villages and stunning cities, navigated a dozen or so languages and experienced countless culinary traditions along the way.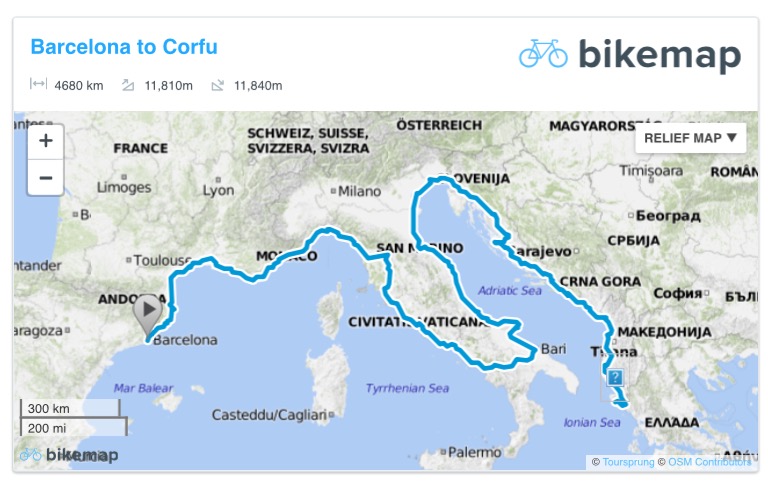 My sister Bita was my cycling partner in crime for much of the journey. My dear friend Jess who cycled across the US with me in 2010 and her boyfriend also joined me for the part of the journey. I cycled the final ten days from Croatia to Greece solo. I got to meet up with old friends during the trip and make new ones along the way. In a word, it was magic.
Feel free to use the directory below to skip to specific days. I hope you enjoy reading about my 60 days on the road!