"You've just booked your flight and felt the sudden rush of excitement. You're going on a trip! Now a sickly dread seeps down to the ends of your toes. But where am I going to stay?"
Even the most seasoned of travelers with a vivid imagination will feel a twinge of fear; as if this may be the dreadful trip where you arrive in a new city only to find that the biggest sporting event ever hosted is upon them and every inn is full. And no sorry you aren't carrying the Lord's hallowed offspring. No one is going to let you crash in their barn.
First of all take a deep breath. It's all going to be ok.
Lodging possibilities can seem simultaneously endless and limited when planning your trip. Should you opt for a hotel? Bed and breakfast? A friend's couch? Lodging can be as opulent as a palace or as Spartan as a spine dicing futon. Here is a quick overview of the types of accommodations available.
Resorts
If you're looking for uncomplicated luxury and fun a resort may be your cup of tea. Resorts stays can generally be divided into two categories: European Plan and All-Inclusive. European plan resorts do not include meals in the overall cost. All-inclusive resort packages generally include meals, drinks, and designated activities. In either case the price you pay is linked to a resort's food quality, entertainment, condition and available amenities. Read reviews and choose wisely as you will probably be at the same resort your entire stay.
Things to keep in mind when booking a resort:
Consider what is included and if it has value for you. If you don't drink an all-inclusive resort may not be worth the extra expense.
Consider your desire to remain onsite or explore. If you want to get out of the resort and explore local restaurants, bars, and eateries a European plan may suit your needs. All-inclusive resorts lend themselves to remaining on site and eating what you've already paid for.
Read the fine print. Resorts touting their "all-inclusive" packages may have fine print limitations such as upcharges for dining at their better restaurants.
While both resorts and hotels can be booked through sites like Priceline and Expedia there are a couple great tricks of the trade for scoring resort packages. Both Living Social and Groupon offer discounted resort stays and excursions.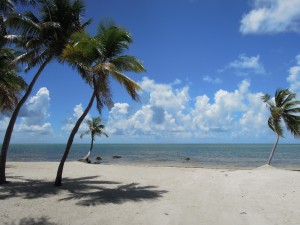 Hotels
Hotels range vastly in price and amenities but should always guarantee privacy and security. The international star rating system between one and five is the accepted grading system. The more stars the more costly.
Consider the Price. Most of us travel with a daily travel budget in mind. Narrow your searches for hotel rooms within a price range that is comfortable for you. The $20 you save is a meal in an exciting new city!
Consider Amenities. Is room service, an exercise gym open 24/7 or valet service important to you? Make sure the hotel is a good fit for you and will help you accomplish your travel goals.
The internet is inundated with hotel booking sites. I think hotel and I can't keep from picturing William Shatner in some ridiculous pseudo karate pose. But despite the corny marketing www.priceline.com and www.hotels.com remain leaders in online hotel booking.  Hands down my favorite site is www.booking.com because they search far and wide, they even list hostels! Also, check out www.expedia.com for last minute deals.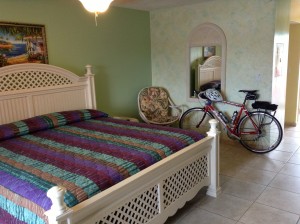 AirBnB
AirBnB has quickly become a favorite traveler's lodging resource. The perfect balance of cost effectiveness, privacy, and cultural engagement this type of lodging bridges the gap between impersonal hotel and hectic hostel. Choose your city then choose your lodging based on parameters that are important to you. Peruse your hosts' profile and see quality photos of your accommodations from every angle. Imagine renting an entire studio apartment in Frankfurt for the weekend or a room in Brazil for two weeks. The travel possibilities are endless with www.airbnb.com.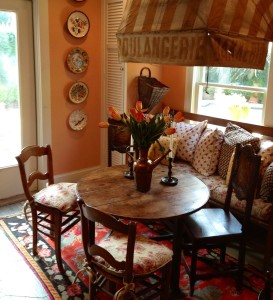 Hostels
They are not spelled hostile for a reason. While hostels range greatly in price and amenities they are an affordable and fun way to travel and connect with other travelers. Imagine yourself in a dorm room with three bunk beds, 5 new roommates from every corner of the world and no homework. You guessed it; high potential for awesomeness. Hostels are great if you are open to meeting new people and don't mind sharing a bathroom. The best sites for booking a hostel are www.hostelworld.com or www.hostelbookers.com or www.hostels.com.
One last thing. If anyone tries to dissuade you from staying in a hostel by referencing the cheesy 2005 horror film "Hostel" kindly ignore any further travel advice they give you.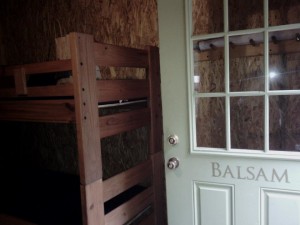 Couches
It may sound too good to be true, but there really does exist an extensive network of travelers and travel enthusiasts willing to let you crash on their couch or in their spare room for FREE. Enter www.couchsurfing.com. Here you can find free places to stay, locals to act as your personal tour guide, or even just someone to grab a cup of coffee with. The reach is extensive (hosts are in most major cities and even many smaller ones) and there are no strings attached or hidden fees. It truly is a pay-it-forward mentality. This is a great option if you want to be culturally engaged and get the local scoop. Your host can fill you in on things to see and do in their city and introduce you to other locals.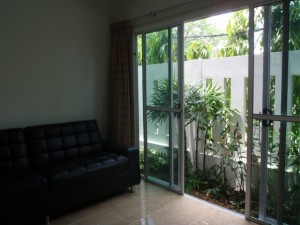 Tents and Camping
Not all countries have as progressive a camping culture as Scandinavia and Western Europe. While these regions as well as the US, Canada, Australia and New Zealand are fairly easy countries to camp your way through other countries may require additional research and precautions. For US camping try www.reserveamerica.com to find and book camp sites.

Guidelines for Booking Any Type of Lodging
Consider location. More than once I've made the mistake of hurriedly booking a hostel room only to realize it was on the extreme outskirts of the city limits. Keep in mind what your mode of travel will be once you arrive. Are you renting a car? Take a subway? Unicycling? Keep in mind the actual distance you will be traveling to see sights, get to and from airports, and run errands like grocery shopping or mailing postcards.
Book at least your first 2 or 3 nights in advance. Landing in a new city with a single night of prearranged lodging can be stressful. Book at least your first 2 or 3 nights in advance so you can get a feel for your accommodations and possibly switch if you find something in the area you like better.
Stay within Your Budget. Most travelers have a daily budget in mind. Do you best to undercut your budget every time. This allows you more daily spending money for delicious local cuisine and activities. Staying under budget daily can also add up to a fun luxury splurge later on in the trip.
Consider how much time you will spend in your accommodations. I always say that I don't want my accommodations to be too luxurious or I'll never leave my room. I try to fit a lot of exploration into my travels so the simpler the lodging the better. If your goal is languid relaxation than go for luxury!