"On the spectrum of interesting travel topics, travel insurance falls somewhere between embassy waiting lines and backpack sweat."
Despite the mundane nature of this side to adventuring, travel insurance is worth researching thoroughly and investing in to put your worries at east and make your travels their best. Lucky for you I've already put in some work. Here is what I've found: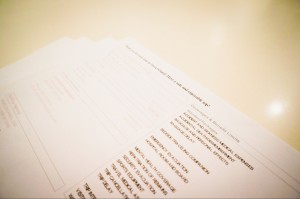 Top 5 Reasons to Invest in Travel Insurance
#1 Medical Emergencies
Being in a foreign country away from everything familiar–bedridden with illness or injury–and without a friend to make you soup is the worst case scenario for most travelers. To add to this nightmare, locating adequate facilities and navigating local medical systems can be a costly and frustrating. Given that your medical insurance from home is unlikely to cover you overseas this is the #1 reason to invest in travel insurance. Sustain an injury while hiking Mount Blanc in the French Alps? A quality travel insurance policy will cover your emergency evacuation to the nearest equipped hospital. Paying out of pocket for an emergency medical airlift could cost you a small fortune and take years to repay. Say goodbye to your future travel fund.
#2 Trip Cancellation
There are many reasons a trip may be cancelled or delayed; impending hurricane, company bankruptcy, political upheaval. The second most valuable reason to invest in travel insurance is for any unexpected or emergency travel delays. Even better, if you opt for travel insurance with a comprehensive trip cancellation policy you can stop paying for trip cancellation protection with every flight you buy. Over multiple flights the savings add up!
Savvy Traveler's Tip: It's best to purchase trip cancellation insurance from a travel supplier unaffiliated with the airline you are flying with. Should your flight be cancelled because the airline files bankruptcy your policy goes with them. Purchase your flight cancellation protection ahead of time and with a separate insurer.
#3 Baggage and Personal Belongings
Whether luggage lost by an airline or a wallet swiped while sightseeing, losing personal effects can ruin a trip. Travel insurance is there for you when you find yourself struggling. A quality travel insurer will assist you in replacing lost possessions, having a passport issued, and repairing damaged property.
#4 Personal Liability
Accidents happen. If something should occur while overseas and someone tries to sue, you want some protection to fall back on.
#4 24 Hour Worldwide Travel Assistance
Having a quality travel insurance policy with 24 hour worldwide assistance is like having your very own backup team of travel ninjas. Picture Morpheus walking Neo through the steps to avoiding the machines. Yeah, it's almost exactly like that.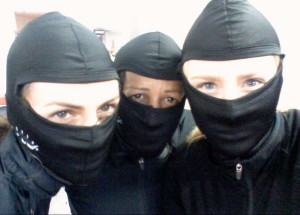 Travel Ninjas
You are an Excellent Candidate for Travel Insurance If:
#1 You're traveling internationally
You're in a foreign place communicating in another language while trying to navigate a unfamiliar healthcare system. Your regular health insurance policy does not cover you overseas. Knowing that you are covered no matter the local billing system or exchange rate is a great reason to invest in travel insurance. In addition, the more remote and exotic your travel destination the fewer your medical care options. Being insured can be a literal lifesaver.
#2 You're purchasing multiple flights
It's become the norm when purchasing flights online to tack on additional flight cancellation insurance. Checking that little box over multiple flights can add up quickly. Purchase travel insurance with a comprehensive flight cancellation plan to save money and travel with peace of mind.
#3 You're taking multiple trips in a year
If you'll be traveling off and on during the year consider purchasing a policy that covers the entire period of travel. You will get better value for your policy than purchasing several smaller policies and your travel dates are now more flexible.
#4 You're volunteering overseas
Many volunteer organizations require that all personnel provide their own travel insurance.
Why I Chose World Nomads Travel Insurance
After tons of personal research and recommendations from fellow travelers I decided on World Nomads travel insurance and haven't looked back. World Nomads has been lauded as "The perfect choice for adventurous travelers" and I couldn't agree more. They have set themselves a part from other travel insurers by:
Being one of the only travel insurers that will have you medically evacuated in a medically equipped and staffed aircraft to the doctor of YOUR choice, not just the closest available physician. This in and of itself is enough to keep me a loyal World Nomads customer for life.
They pay for a bedside traveling companion in case of an emergency. Remember what I said about being without a friend to feed you comfort food? World Nomads has you covered.
One of my favorite World Nomads caveats is that if I'm more than 100 miles from my home address I'm covered. That means I'm insured even for most of my domestic travel.
World Nomads is flexible. When I choose to extend my trip while I'm overseas I can quickly adjust it online.
Final note: Be informed. Read the fine print. Always review the terms and conditions of any travel insurance policy you are considering and choose the right policy for your travel needs.