Volunteering Around the World
Volunteering in another country is a phenomenal way to meet passionate people and leave feeling connected to something bigger than yourself. Unfortunately, a Google search for "Volunteer Overseas" will bring up a slew of websites trying to sell you on volunteer opportunities you pay heavily to be a part of. This has always bothered me, as when you are a volunteer you are already donating your time and energy. Why should you be charged on top of that? Below is a list of volunteer opportunities I've found where food and lodging are provided. Please leave a comment below if there are others I should add to the list!
WWOOFing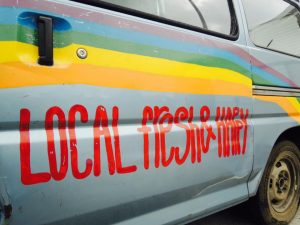 Vegetable Vending in New Zealand
All Hands Volunteers
Like to get your hands dirty while helping those affected by disasters? This volunteer powered disaster response organization will test your might on projects in the US or overseas. I've volunteered both in the
Philippines
after Typhoon Yolanda/Haiyan and in Detroit after the 2014 floods and I hope to volunteer more in the future. Get started at
hands.org
.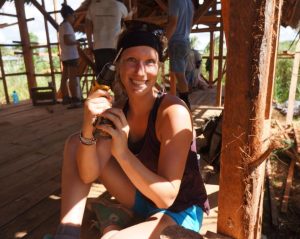 Building Shelters in the Philippines
The Heraclitus
I learned about this opportunity through word of mouth (how all the best opportunities arise) and I've felt like part of a new family every since. The Heraclitus is a research vessel that was originally constructed in the 1975 and the revolving crew has since explored oceans, reefs, lakes, estuaries, and even Antarctica. Currently dry-docked and engaged in a hefty rebuild project in Roses, Spain, there is plenty to be done before the next expedition in 2018. Learn more at
rvheraclitus.org
.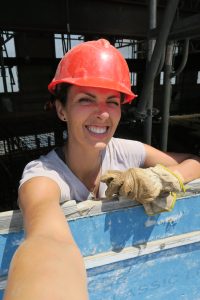 Helping Rebuild the Heraclitus
Workaway
I have yet to volunteer through Workaway, but I know fellow travelers who swear by it. It's a similar concept to WWOOFing but branches out to from agriculture-related projects to include "overseas volunteer, work, and cultural exchange" according to their site. Will report back when I get a chance to join the fun. But if you beat me to it, you can get started at
workaway.info
.
HippoHelp
The new kid on the international volunteering block is
hippohelp.com
, a map-based work-exchange platform that connects volunteers and hosts from around the world. Although the site was just founded this year volunteering opportunities are popping up regularly and their is no administrative fee to join. I haven't volunteered through HippoHelp just yet, but I will report back when I get the chance!
Get After It!
Whatever volunteering opportunity you partake in I'm sure you too will find the beauty of integrating into a unique network of people and contributing to something that, oftentimes, leaves us feeling forever connected to a faraway place.