5 Ways to Stay Fit on the Road
"The diversity and uncertainty of travel is at once exhilarating and a death sentence to routine. Locations can change daily and the healthy normal routines like consistent sleep and a balanced diet may fall by the wayside in your new world of foreign food and sporadic travel."
While having a gym membership may be out of the question don't despair. There are effective ways of weaving exercise into your days away from home. Fitness just takes a little more creativity and planning on the road. These are my tried and true methods for staying fit while exploring the world.
#1 Yoga and Bodyweight Exercises
Yoga requires little more than a quiet space and a basic knowledge of foundational asanas (yogic positions) to practice. Many yoga positions don't even require a mat and can be accomplished in an impromptu manner on the beach, at the park or in your room. Yogic movements are easily integrated with other bodyweight exercises such as pushups and planks. Think downward dog to push-ups to cobra.
Tips for Success: move slowly through your asanas to build strength and control as well as increase flexibility. Go deeper into the stretch each time and use simpler asanas as a break between more challenging movements like push-ups and planks.
#2 Running
Running shouldn't be something that is relegated to a treadmill. So long as the safety of the area isn't a concern I recommend using your morning running routine back home as a means of exploration. Take a new route every time, explore new neighborhoods and remember to look up! Unique architecture, inconspicuous wildlife and curious strangers may cross your path at any moment.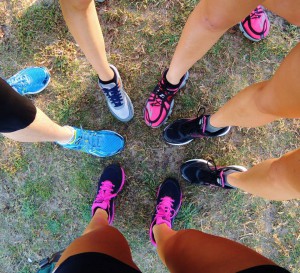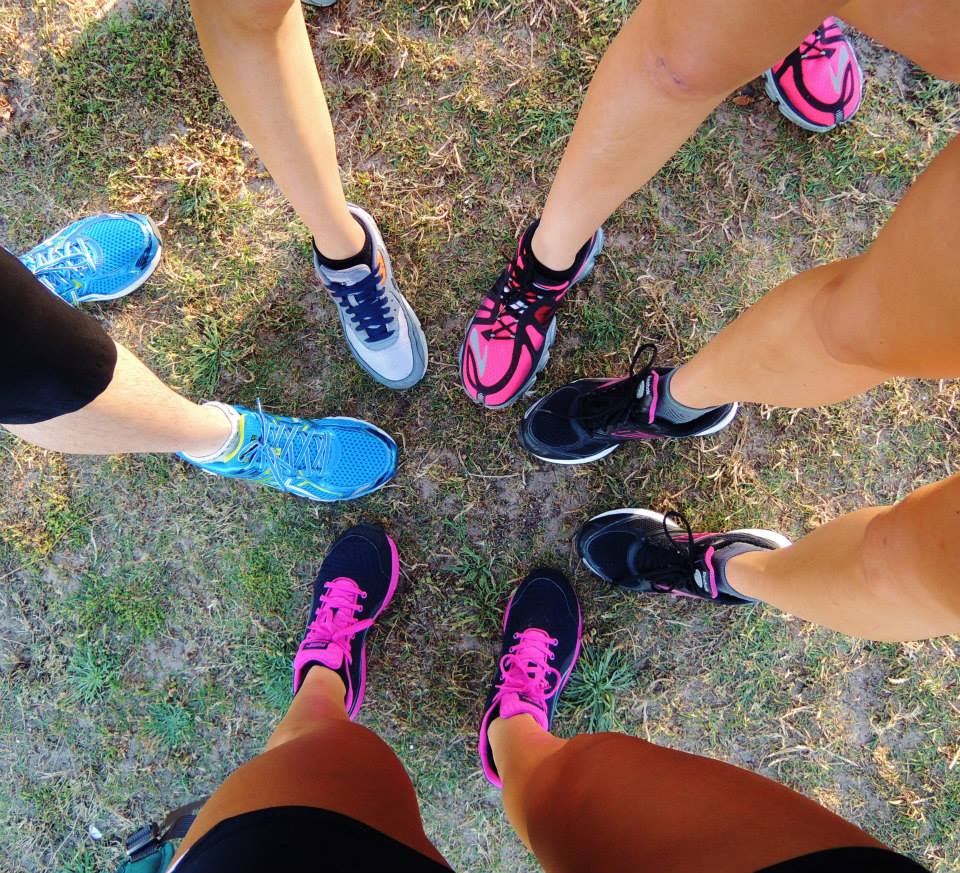 Tip for Success: For a treat plan your ending point at a café, juice stall or pâtisserie and reward yourself for the energizing start to the day.
#3 Cycling
There are few modes of exploration more authentic than by bicycle. From the seat of your bike you can smell the street food sizzling, feel the subtle changes in weather and easily engage with people around you. That and the same energy you would expend walking or running propels you 5 times the distance on a bike. Cycling is great as it offers an ideal mode of exploration as well as a great workout. If you are not bringing your own bike, look for bike rentals in your area.
Tips for Success: Know your legal obligations on a bicycle for the country or state you are visiting. Wear a helmet if possible. Make sure you are confident and steady on your bike before cycling on busy roads or in traffic and when you do remember to use hand signals.
#4 HASH
Enjoying hiking, running, and or beer? Then I would recommend finding your nearest HASH group. A self-professed "running club with a drinking problem" the Hash House Harriers began in 1938 by some bored Brits in Malaysia. Today you can find HASH chapters in many countries all over the world. Composed of both locals and expats, HASH groups generally meet on the weekend and, for a nominal fee, tackle a hike or run with drinks included at the end as a refreshing reward.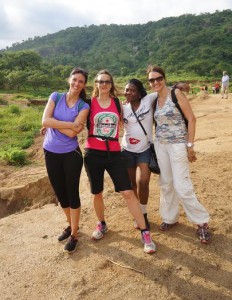 Tip for Success: Prepare to get dirty.
#5 Pack a TRX Training System
Strength training may seem impossible while traveling without access to weights and resistance machines, but the TRX Training System makes core strength training travel size. Developed by a US Marine this body weight resistance system uses gravity and leverage to increase strength, balance and coordination. While the biggest challenge may be finding a solid bar or tree limb from which to work, once you do your workout can be as intense as your dedication.
Tips for Success: Get a workout buddy and head to a grassy park with sturdy trees and or a unoccupied playground from which to fix your TRX System.
BONUS TIP
When you can't get outside or to a gym to do cardio don't forget these super-charged cardio exercises that can be done in small spaces. Burpees are a full body workout and cardio maneuver all on their own. Mountain climbers or jump squats will get your heart rate pumping in no time from the convenience of your room.
Last but not least, never underestimate the health benefits of joining in on whatever sport or laughter inducing activity is locally embraced.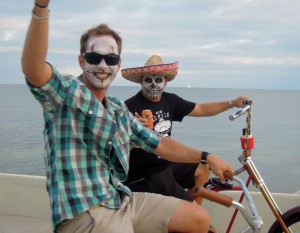 Zombie Ride Key West, Florida