"In Australia everyone is a mate of some sort: a housemate, a workmate, a best mate; except for the person you are actually mating with."
So there I was in Sydney. After an excessively early morning flight from Auckland, New Zealand I walked out of Sydney's Kingsford Smith Airport with luggage in tow. I breathed in the warmth of the Australian air, notable after the crisper kiwi air I had just left behind. For the unforeseeable future I was home.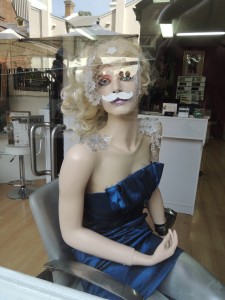 I mustache you which way Leichhardt is
Rewind a few weeks. I had just returned to North America after my tour around Central and South America and quickly applied for my Australian Work Visa. Or more specifically the 'Work and Holiday Visa 462' which entitles the bearer to 12 months of working privileges and 4 months of study. As an American you are eligible for this visa if you are between the ages of 18 and 30, don't have a criminal record and aren't infected with tuberculosis.
As an American the entire process can be completed online and the response is generally within a couple business days. It's a virtual visa, so you'll receive a chipper email welcoming you to Australia with your visa confirmation number almost instantly after your payment has cleared. (The cost of the visa varies, usually around $500.)
In my case murphy's law stepped in and instead of a chipper confirmation email I was requested to have a chest x-ray taken and sent to Australia's Immigration or 'immi' as Aussies call it. (More on how aussies shorten every word known to mankind in a moment.) The chest x-ray request set me back about a month considering the time it took to set up the appointment, have the actual x-ray taken and sent, and immi's processing time.
Bureaucratic obstacles overcome I was now in Australia and couldn't be happier. I was finally in the mystical land of Kangaroos and Great White Sharks that America refers to like a distant sun-bleached cousin. I couldn't wait to find out what Australia was really all about.
I was now living in a beautiful terraced house in Leichhardt, the unofficial 'Little Italy' of Sydney. I was fortunate to find myself in the mix of three fantastic Aussie housemates, a cat named Stu and our own Nemo along with his merry band of aquarium dwellers.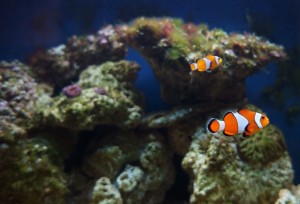 Nemo!
Exploring new neighborhoods, getting a feel for the layout of downtown and finding foodie sanctuaries I couldn't help but forget where I was. At moments I felt like I was in a North American metropolitan city. But then a high-pitched Aussie accent would hit me like an open handed slap across the face and I knew I wasn't in Kansas anymore.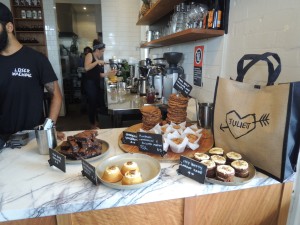 Favorite New Breakfast Spot 'West Juliet'
It's not that I don't like aussie accents. Many Aussie accents are joyous, flirting with my auditory senses and teasing my well established Northwestern American lexicon. But then there are the hick aussie accents. These piercing, nasal screeches that can cause me to physically shudder. These are the accents that instantly remind me I'm no longer in the Northern Hemisphere.
Australia is obviously an English speaking country but I am still learning through the localisms and slang. Here is some aussie speak I've learned so far:
Aussie Speak
One of my favorite aussieisms is the use of the word "heaps". Used for anything there is lots of: heaps of candy, heaps of movies, heaps of popcorn. It's used for intangible excess as well: heaps of noise, heaps of room, heaps of sunshine. Situations are commonly described as being "heaps good" or "heaps better". The North American in me can't help but imagining piles of adjectives.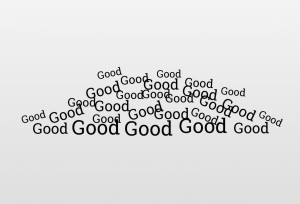 Heaps of Good
In Australia things happen straight away and if you assume something to be true you reckon it.
Arugula, one of my favorite leafy greens, is known as rocket while bell pepper is capsicum.
Flip flops are thongs not to be confused with the underwear which are g strings.
In Australia everyone is a mate of some sort: a housemate, a workmate, a best mate except for the person are are actually mating with.
If you're being congratulated it's good on ya! instead of good for you. If they want to do the opposite of congratulate you, you may be called a dickhead with a silent 'h'.
"As" is used not only before an adjective but after. Instead of something being as huge Down Under it's huge as. Perhaps this switch has something to do with the effects of the South Pole.
And one of my personal favorites: If you are checking out a potentially suspicious situation or person you are sussing them out.
Aussie Short Speak
As promised, a word on how aussies shorten every word known to mankind. I've heard some call it lazy and others call it clever. I call it quality entertainment.
Allow me to provide you with an example:
On the way to uni (university) you stop for a sanga (sandwich) which if you're lucky will be a shnitzie (shnitzel) because you missed brekkie (breakfast) and are defo (definitely) hungry but oops you forgot your sunnies (sunglasses) and good thing you're near a servo (gas station) so you can grab a ciggie (cigarette) because you need to get your rego (vehicle registration) for your ute (utility vehicle) and by arvo (this afternoon) there will be heaps of mozzies (mosquitoes).
Yes it does sometimes feel like I've entered a country colonized by Dr. Seuss.
A Word on Kangaroos
For starters, kangaroos are not hopping down George St in downtown Sydney. They largely keep to themselves and roam in the bush much as deer in the US. Also like deer in the US locals eat them. What does this mean? Yes ladies and gentlemen, Australia eats its national animal.
I did not know about this common practice until arriving in Sydney. One of my house mates pulled out a slab red meat for our housecat Stu. "Wow Stu eats well" I said, surprised by the large chuck of meat that looked good enough to eat. "He loves kangaroo" my house mate responded. Wait, what? I imagined a six foot kangaroo with our pudgy tabby biting at its ankles. Not exactly a cat's natural prey.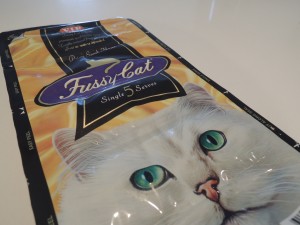 Prime Steak Mince
Not only for pets, aussies also enjoy a properly prepared kangaroo steak. I think this was a bit strange to fathom because in the US, we have a strict disconnect between the animals we eat and the animals we don't. It's like the eating rules of the Old Testament version 2.0. Hooves but not horses, fish but not goldfish, birds but not ones that can talk. In the end, we just aren't accustomed to eating things with paws.
While I'm on the topic of food, I had to sample the infamous Australian condiment: vegemite. I have always heard (from non aussies) how atrocious the stuff is. But I am an adventurous foodie and I wasn't going to live in Australia without trying the stuff.
Vegemite not have any more of that
So I opened the yellow labelled jar and peered at the goop inside. It's really not much for aesthetics. A thin coating atop bread with butter and I was prepared. I am going to describe vegemite in the only polite and factual way I can muster: it's an extremely yeasty edible tar. While I didn't despise it, I don't think this will become a daily breakfast ritual for this foreigner.
So far despite the kangaroo cat food and the high pitched country accents I am really enjoying Sydney. It's a diverse city with loads of parks and green spaces, many worthwhile beaches and cafes and markets galore. Walking along the Rocks area of Sydney I can look across the bay and witness the Sydney Opera House in its unassuming beauty. On a sunny day I can make my way to one of the many gorgeous beaches and watch countless surfers get tossed around by the waves. Life isn't so bad Down Under.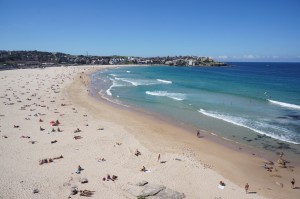 Bondi Beach