Day 7 – Cemetery of Anchors
Starting Point: Faro
Ending Point: Vila Real de Santo António
Today's Distance: 60 km
Total Distance: 482 km
On Day 7 I woke up feeling refreshed and like a whole new woman. It was such a game changer to have a whole day off in Faro to relax and recuperate. The first five days were quite challenging — it always takes some time at the beginning of a bicycle trip for the body to adapt to the exertion, not to mention the significant distance I had already covered –so taking a moment to breathe granted me a fresh new outlook for hitting the road.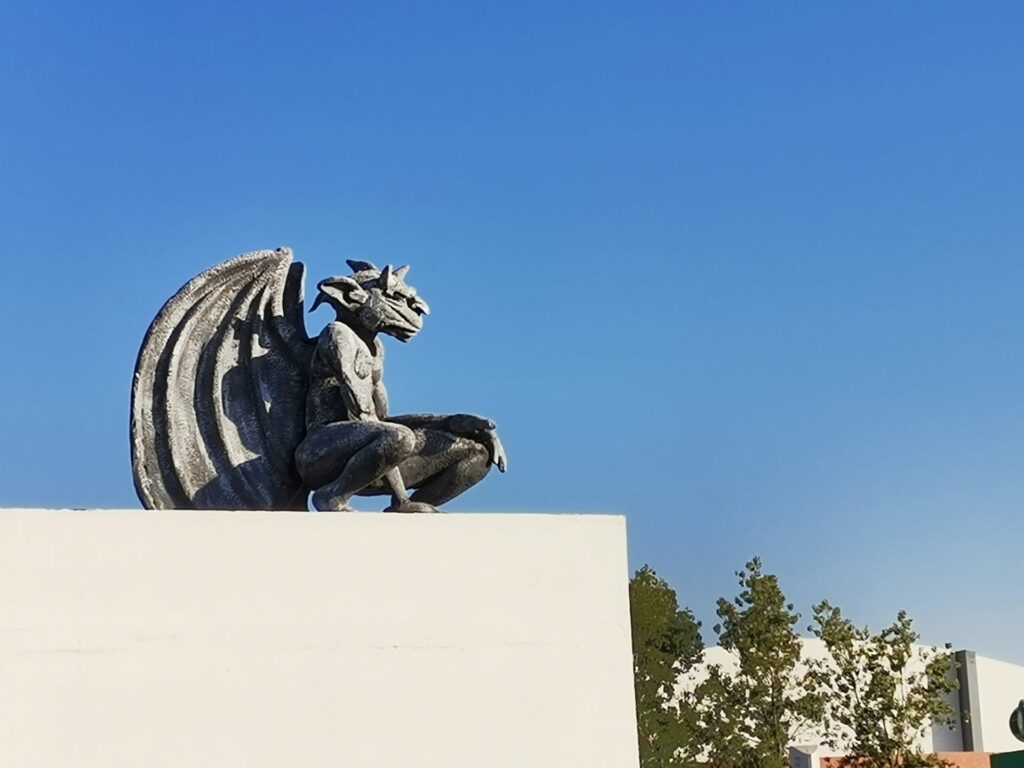 Leaving Fado, I spent most of my morning attempting to avoid the N125. This left me cycling on some quaint little farm roads with orange trees and other orchards lining my way.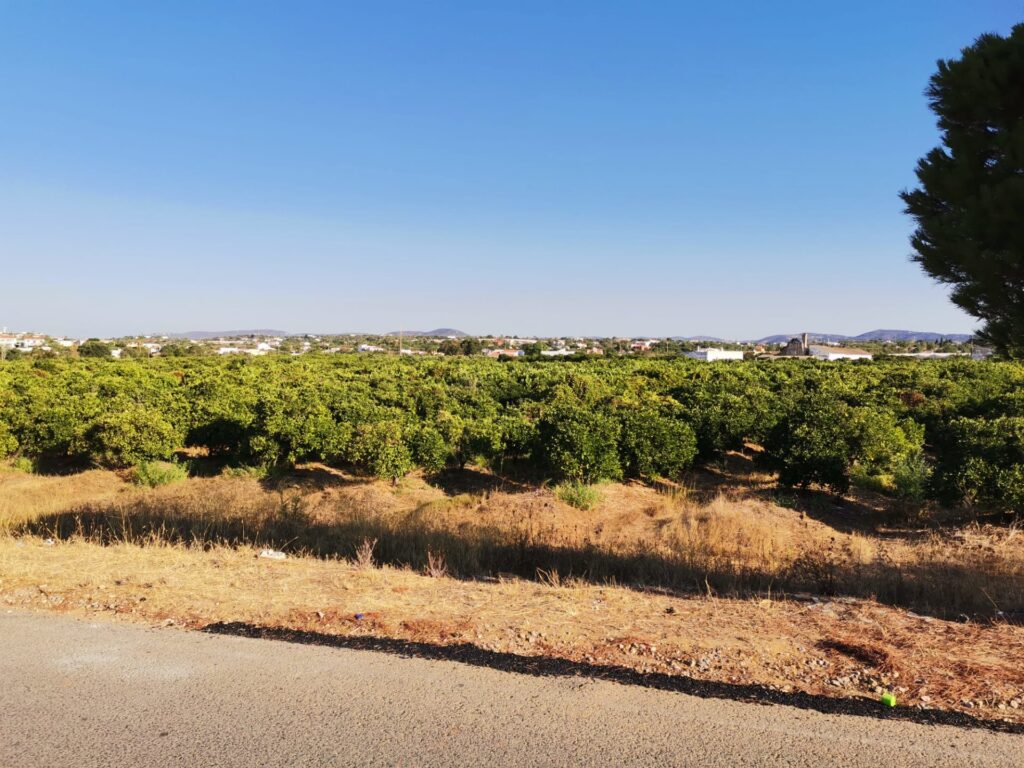 Once I exhausted the most direct rural roads, I jumped back onto the N125. On this last stretch along the notorious highway, I was surprised to find numerous other cyclists. One that stood out in particular was a man riding a mountain bike in the opposite direction with his arms crossed and off the handlebars. He passively pedaled along, laid back and relaxed. I shouted a, "Bom dia!" to him from across the road and received a nonchalant peace sign in return.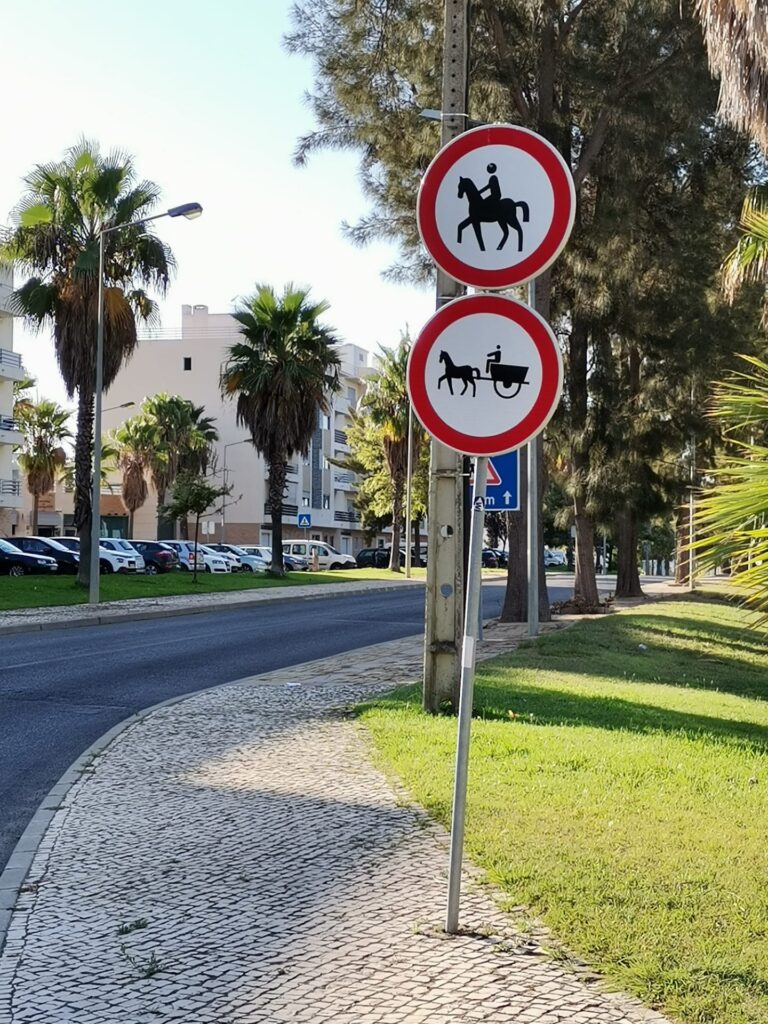 Passing through a small town outside of Olhão, I was hit by the strong smell of alfarroba / carob once again. The smell was so strong that I wondered if there was a processing plant of some kind nearby.
The main site I wanted to visit that day was at Praia do Barril. To get out to the beach itself, there are two options: A long footpath that leads through a marshy area to the beach, or an adorable little train that saves on the walk. Not surprisingly I chose for the walk. Working my way through the marsh that sits between the beach and the mainland, there was a whole ecosystem to see with a variety of different crabs.
I was excited to see this particular beach for the Cemitério das âncoras / Cemetery of Anchors. It's not entirely certain who the first person was to place an anchor on these dunes, but locals began leaving old anchors here as a tribute to not only the dying tuna industry but the loss of the tuna fishermen's traditional way of life, which once thrived in this region. Now the anchors number in the hundreds and a serenity envelops the anchors resting on the dunes. After spending some time wandering amongst the beautiful anchors, I had another quick glass of fresh orange juice in a small café, returned to Shaka, and continued on.
My next stop was Tavira, where I was hoping to find a bicycle shop. Although I have a small hand pump, it doesn't have a gauge so from time to time I try and get an accurate reading instead of guessing at the pressure by giving Shaka's tires a little squeeze. Approaching the town I was excited to see a wide, well labeled bike path with a smooth surface and flush with the road. It is not often one finds such luxury when cycling in Portugal. The closer I got to Tavira, the more and more cyclists I saw of all different kinds. Bicycles parked in front of cafés, bicycles ridden around town, more competitive cyclists on training rides – I felt amongst my tribe.
At the bike shop I purchased some energy gels (small packets filled with an energy-dense, jelly-like substance). With the distances I have been cycling every day, they would be good to have for when I was running low on energy and either was alone in the countryside or not wanting to stop, eat, and recharge.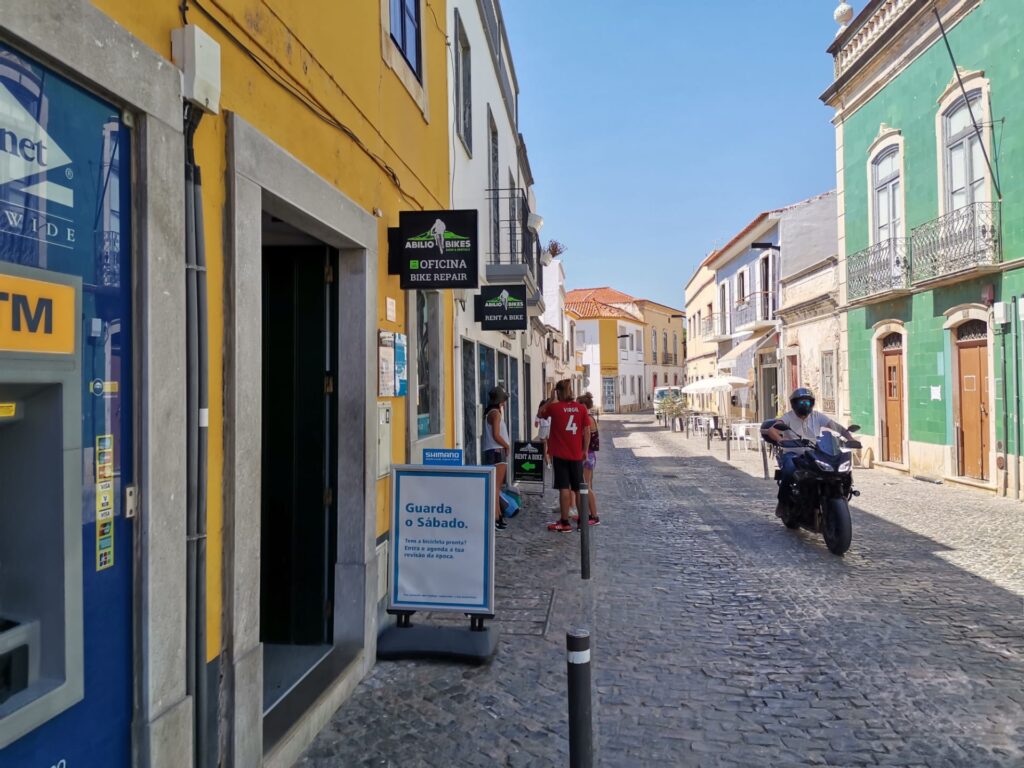 About this time I confirmed with some friends that they would be at a local beach, the Praia do Cebeço, and were excited to meet up for lunch. It was the first time on this trip that I got to meet some familiar faces at a midday stop and not just at an overnight destination.
My friends and I found each other in Praia do Cebeço and went out for a lovely late lunch. They told me about their holiday and I told them about my trip so far. Seeing friends in a casual setting felt familiar and normal and yet I was proud to have arrived there by bicycle! With only a few kilometres left to go for the day, my friends sent me and Shaka off with smiles and waves.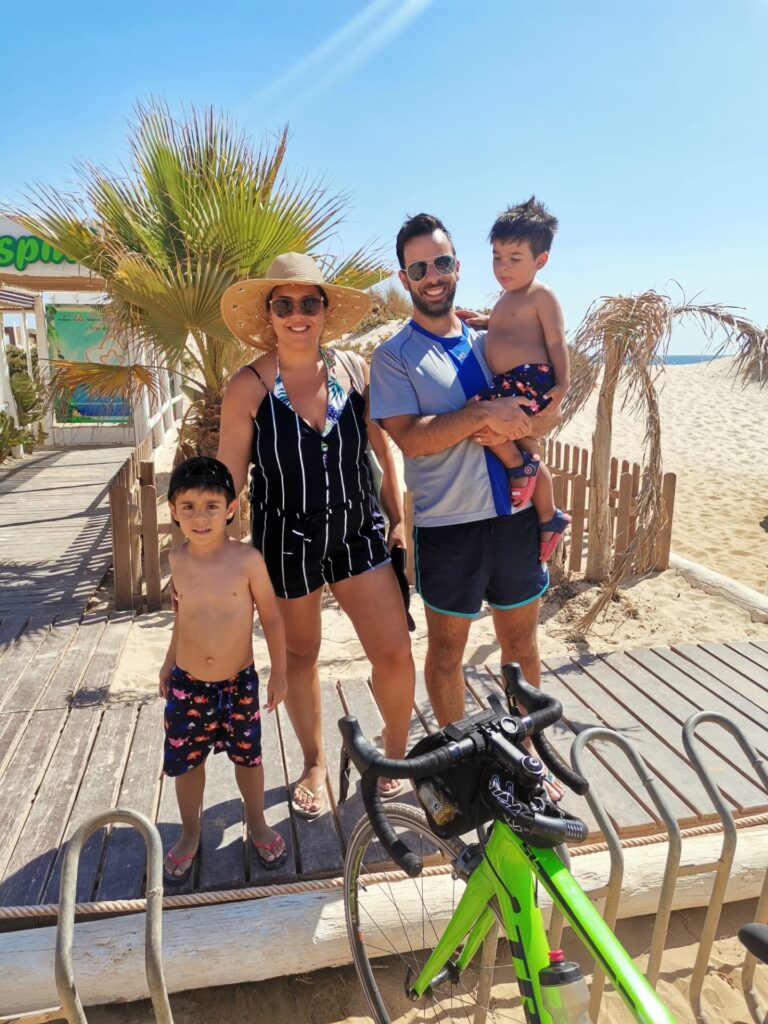 The N125 ends just before the Spanish border in a city named Vila Real de Santo António, my destination for the day. Inside this mouthful of a city is the Praça Marquês de Pombal, named after the Marquis of Pombal (full name: Sebastião José de Carvalho e Melo, 1st Marquis of Pombal), a fascinating and controversial figure in his day who had many achievements in his life such as abolishing slavery in Portugal and helping to quickly rebuild an earthquake-destroyed Lisbon even better than it was before in 1755.
Typically, when arriving at my lodging for the night, I would lock Shaka up outside, take my bags in to check in, and then bring Shaka inside after everything was squared away. When I arrived at the Villa Marquez, however, the manager immediately greeted me and knew who I was right away. His first question to me was where the bike was. He helped bring my things inside, all the while regaling me with stories of previous travelers who have come through his cozy guesthouse, though Shaka was the one to truly receive the real star treatment. The manager wheeled Shaka gracefully into a backroom (while complimenting the quality and appearance of my bike), carefully laid a clean towel on top of the bicycle, and gingerly set Shaka against the wall to rest. I got the distinct impression that this manager had been working there for a long time and his welcoming grace made me feel like I was staying with family. A cozy end to a great day.