On a fun filled trip to Maryland I got the inside scoop on the favorite local beverage. Enter the Orange Crush. Refreshing, sweet, tangy and perfect for an East Coast midsummer. It doesn't require many ingredients and the assembly is simple. The results are delicious and worth sharing among friends!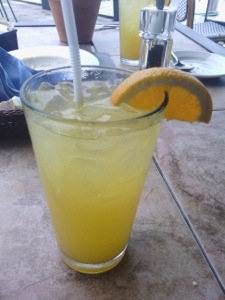 My first Orange Crush at a seaside restaurant on the Chesapeake Bay
The key to the effortless drinkability of this beverage is the fresh squeezed orange juice. Mixer beware If you supplement with the store bought from-concentrate imposter your drinks will fall incredibly short of the masterpiece this is a true Orange Crush.
Heavy duty metal citrus juicers such as the one above seemed to be permanent fixtures of every establishment we wandered into, speaking to the widespread adoration of the Orange Crush.
Ready to whip up a few to cooling drinks with friends? Here are the simple steps to a perfect Orange Crush.
Orange Crush
1.5 oz Orange flavored vodka I most often saw bartenders slinging Stoli O but any orange flavored vodka will do
1.5 oz Triple sec
Fresh squeezed juice from one orange don't even bother if it's from concentrate
Top with your favorite lemon lime soda
Build the ingredients in a tall glass over ice
Garnish with an orange wedge and enjoy!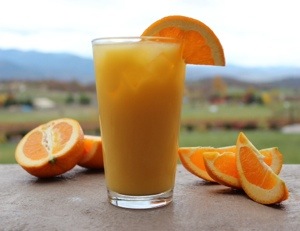 Orange Crush