We awoke to a cheerful "You girls want some eggs!?" It was our outgoing hosts from the night before. I could barely pull myself out of my deep REM cycle to muster a "Yeah, sounds good, we'll be over in  a minute" with my crackly morning voice. Jess and I simply had to get better about waking up early.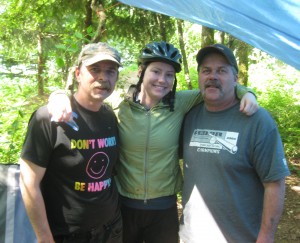 Our wonderful camp hosts: Vern the official host of Home Valley Camp Site and "Ranger" Rick who sent us off with full stomachs and partying gift: beautiful new fishing lures guaranteed to entice Trout.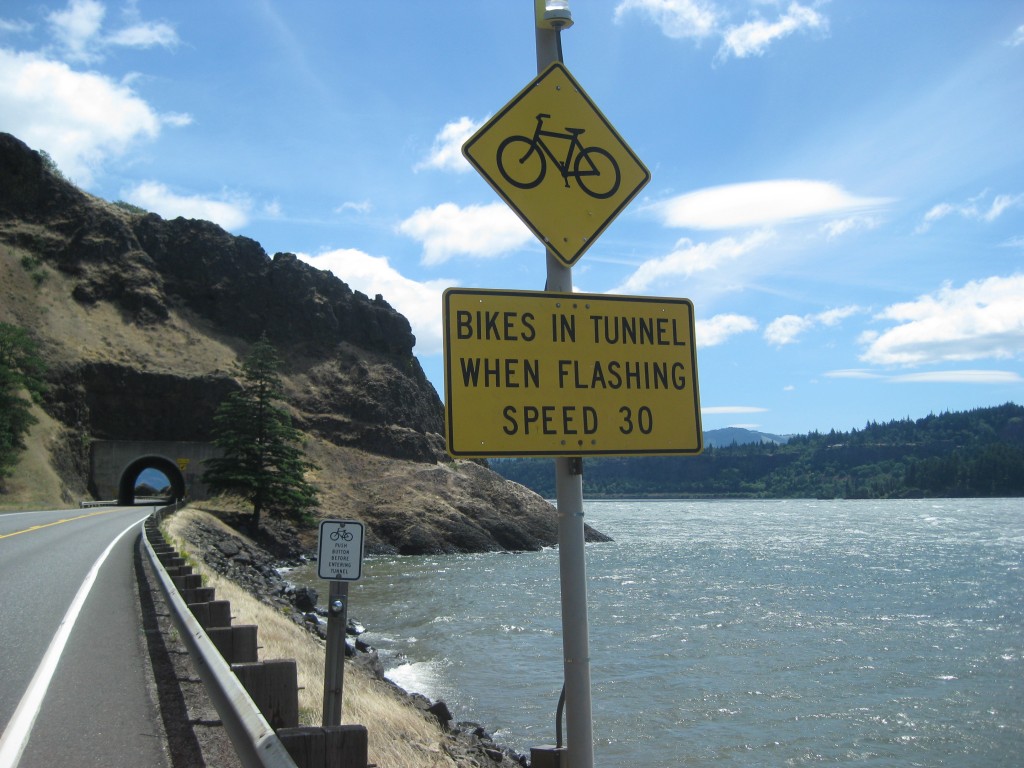 In short, Highway 14 is a gorgeous but harrowing highway to cycle. It has a narrow shoulder and even narrower tunnels. Because of this someone devised this "push-here-in-hopes-cars-will-not-run-you-down-in-the-tunnel button." However with my firm belief in the frequency of oblivious drivers I still entered the tunnels with caution. As we later found out this is one of the most dangerous highways to bike along in the state. That's ok. Beauty is worth a little danger in my book.
As the evergreen forests of the Cascades melted into high Eastern Washington desert, we began to notice a change. A ferocious westerly wind became our new traveling companion. The aggressive tailwind was a blessing that picked up our pace; propelling us over hills and hurling us along the coast. We were so relieved NOT to be traveling West.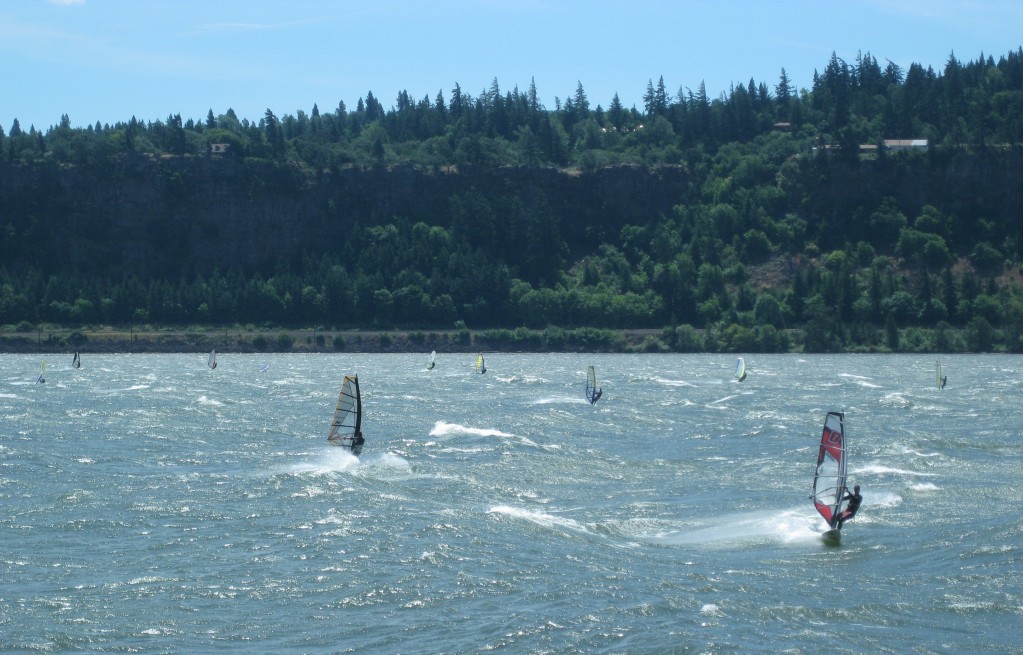 Our entertainment as we took five for a Cliff Bar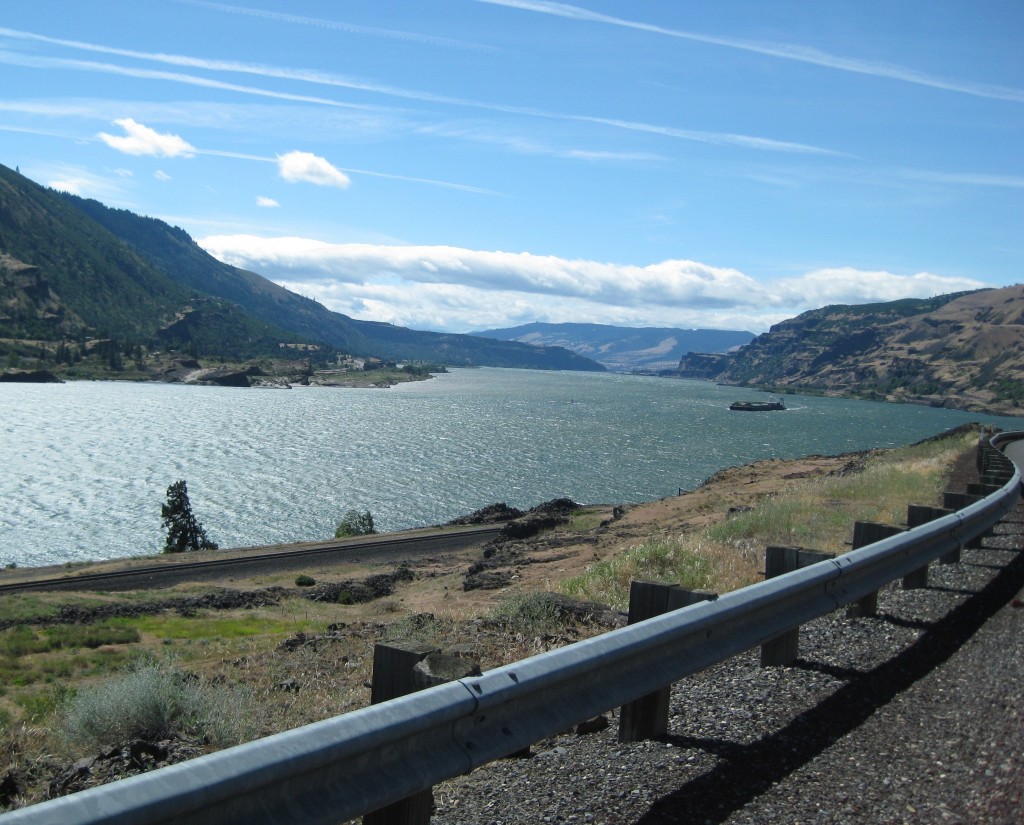 The Columbia Gorge
We met up with Jess' mom and dad in Murdock, Washington before making our way to the Dalles for a celebratory dinner. So what if we were only two days in? We had started strong and that was half the battle. As we enjoyed our meals and talked of upcoming destinations we observed fireworks across the gorge. The sporadic plumes lit up the Washington sky before dissolving into the darkness on this memorable 4th of July.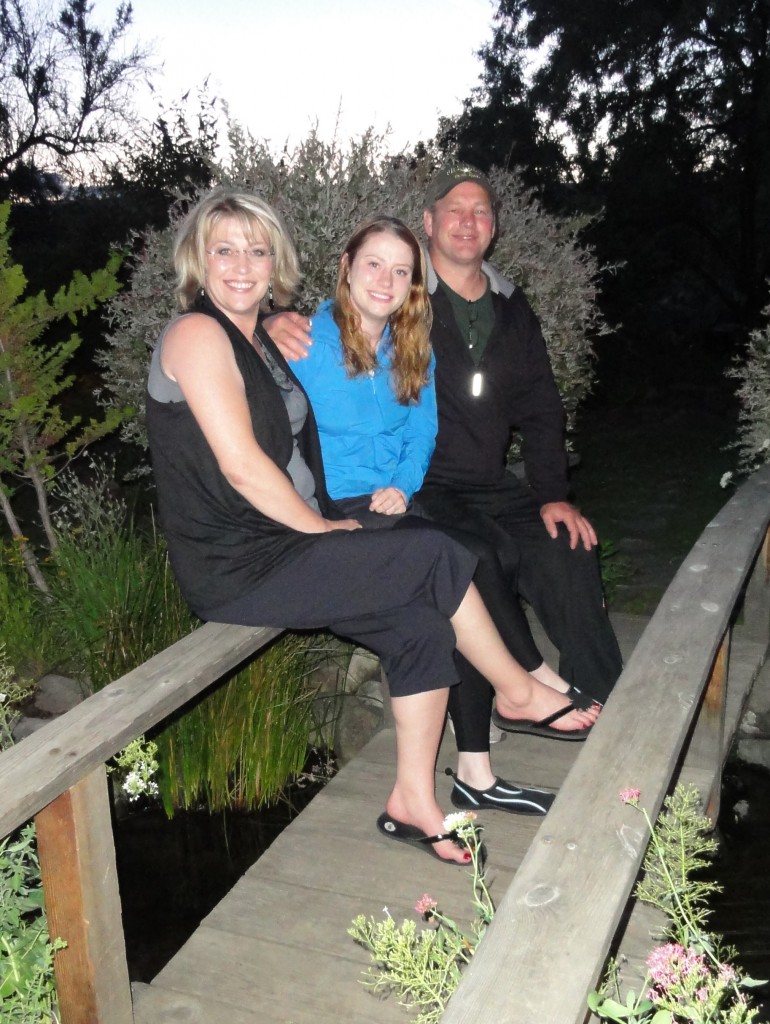 Jess with parents Christy & Chris