I was living in San Diego, CA and Jess in Corvallis, OR prior to the start of our journey. We decided to hold off on buying the necessary gear for our trip until I was also in Oregon. We figured we could just get everything we needed the week before departure. This may not have been the smartest decision…
Our week before the trip was a flurry of searching, comparing, deliberating, and purchasing the "right" equipment. We had been given great advice on products from other cyclists who had made similar treks but time was against us.
At the top of our preparation to-do list was having our bikes tuned-up and fitted before we set out. Justin and Chris, owners of Cránk in Portland, OR offered to service our bikes and get us any last minute items we needed. "Last minute" including waterproof panniers, pannier racks, pedals, and a new seat, among other things.
We were shocked at what Chris and Justin achieved. In a mere three days they accomplished what would have taken other cycling shops WEEKS. They sought out the equipment we needed with the dedication of a search and rescue team. They worked on our bikes day and night until every spoke was in alignment and our bikes ran like fine-tuned machines.
Chris Working His Magic
Up until now my bike remained nameless. While I had decided that he was indeed a he, I had been unable to find a name that suited him. Chris told us of a friend's bike which had a similar paint job named Tequila Sunrise. In honor of that bike, my bike became Tequila Sunrise II. Now he goes by "Teece" for short.
Chris provided us with an invaluable preparation step: the coveted personal fitting. With every aspect of a bike suited to fit the individual cyclist a successful biking experience is ensured. Chris took the time to make our bikes fit us like the gloves we desperately needed them to be for the journey ahead.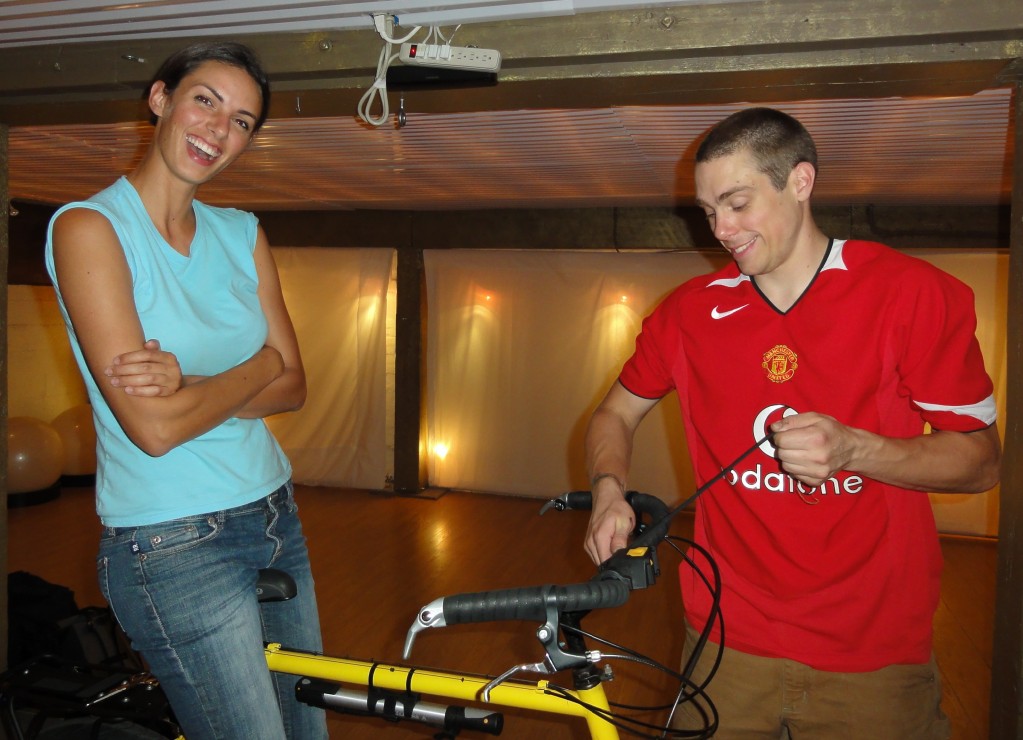 Personal Fitting with Chris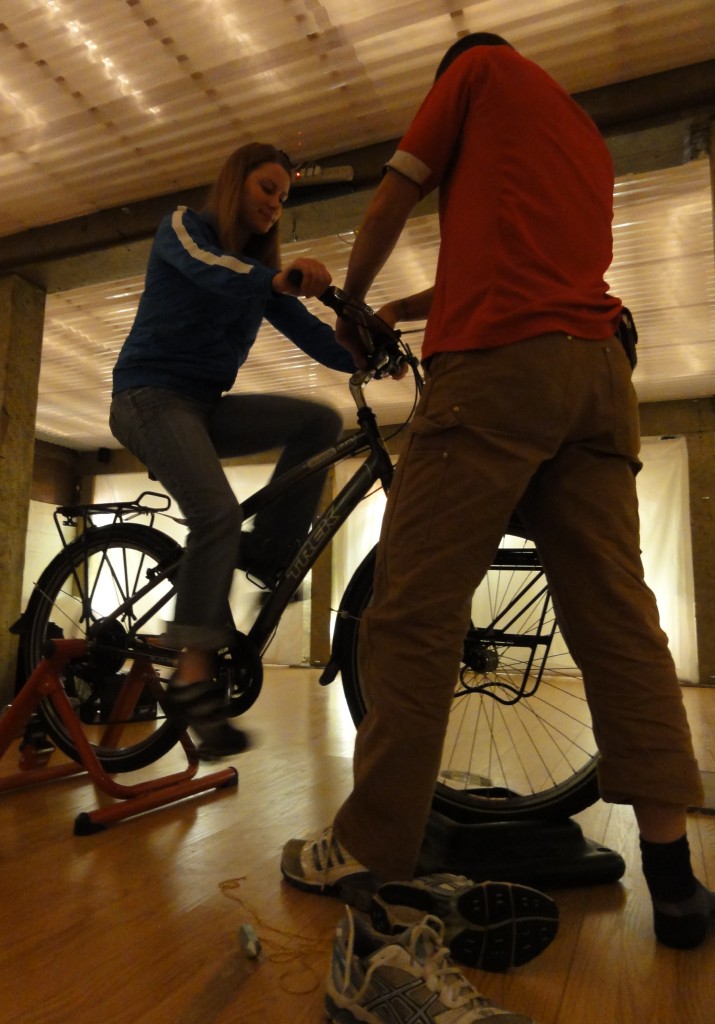 Jess' Personal Fitting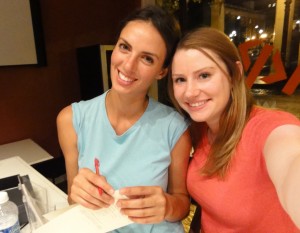 Satisfied Customers
We would highly recommend anyone interested in cycling to make their way to Cránk in the East Burnside neighborhood of Portland, OR. Whether interested in commuting, touring, racing  or just needing a tune-up your bike will be in skilled hands at Cránk.
Cránk is located at 2725 SE Ash Street, Portland, OR 97214
Their phone number is: 503-610-8356
Their website is: crankpdx.com
Hours: Mon-Sat 9:00am-6:00pm