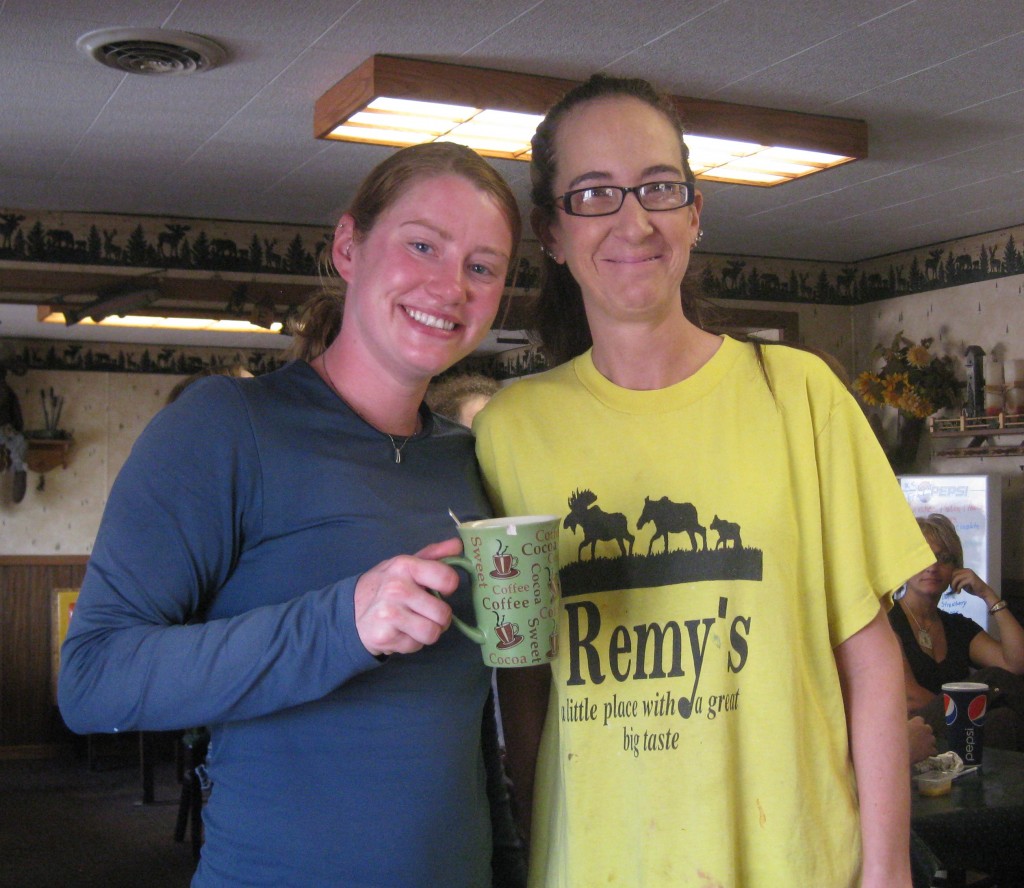 Jess and Shannon
Craving a sizzling hot breakfast we cycled back into Upton and stopped at the local breakfast spot, "Remy's." Jess was excited to have her first real cup of coffee that wasn't prepared over a camp fire. Our server Shannon rocked the morning and hooked us up with free hash browns.
We set out thrilled to be crossing into a new state. We could almost taste the South Dakota "Taverns" (aka sloppy joes). Our enthusiasm slowed, however, as we cycled into the strongest headwind we encountered so far on the trip. Every pedal was arduous and even cycling downhill was hard work! Two and a half hours and 12 miles later we found ourselves in Osage, WY and sought shelter at the only bar. A local had warned us that a storm was headed our way and a tornado warning along with it.
As we sipped on our drinks and made conversation with the bartender a local came in and ordered a beer to go. "Funnel touched down across the street just a minute ago" he calmly announced. We got shivers down our spines. While it would  have been remarkable to witness a hurricane that close it could have been disastrous if had been swept up in it.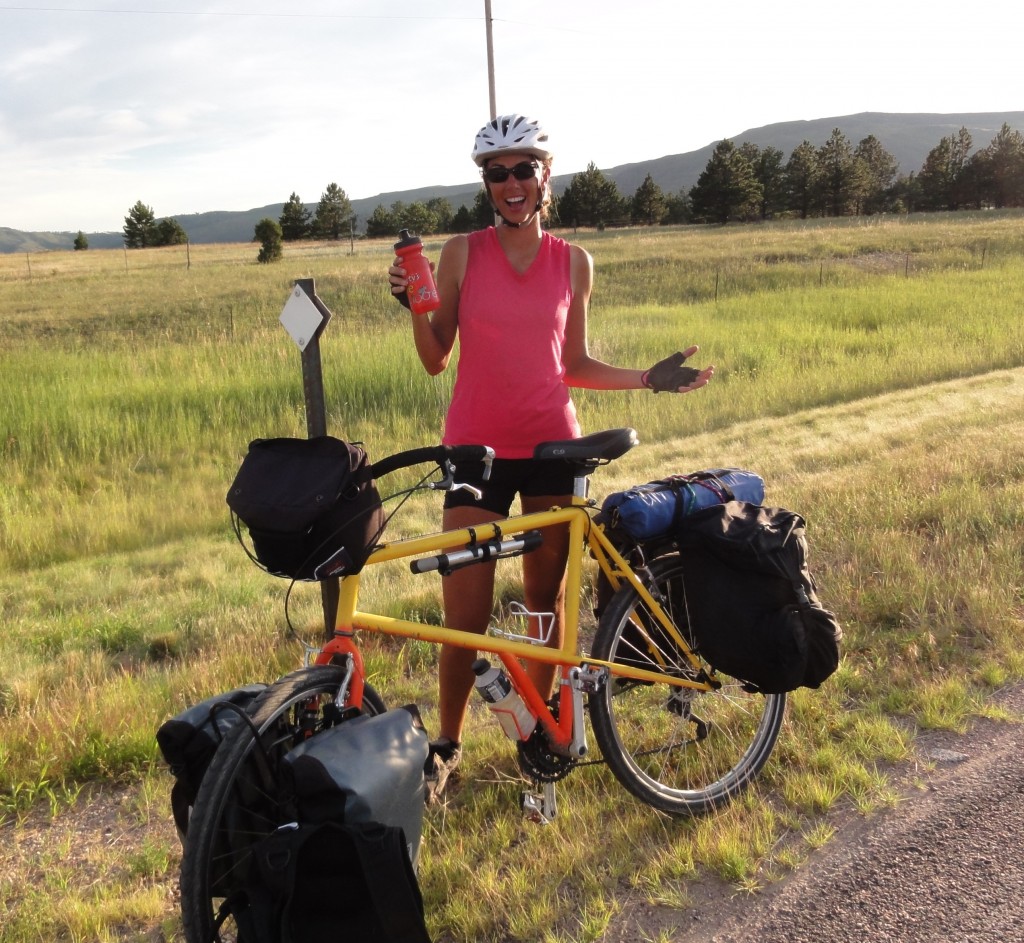 So much happier cycling without a headwind!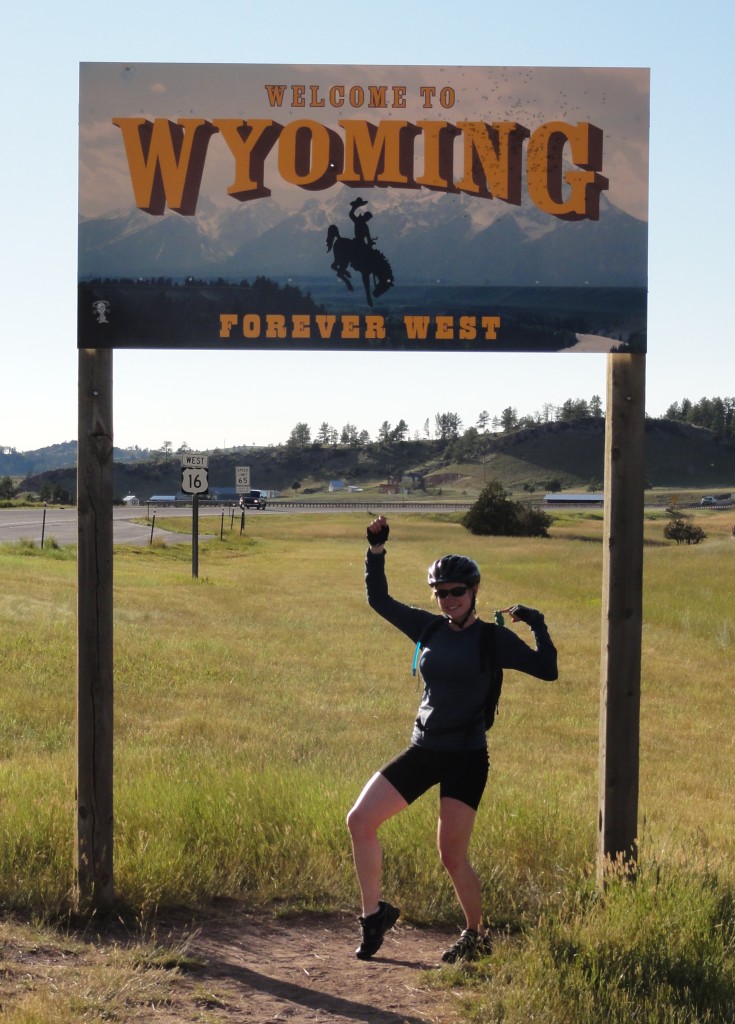 Goodbye Wyoming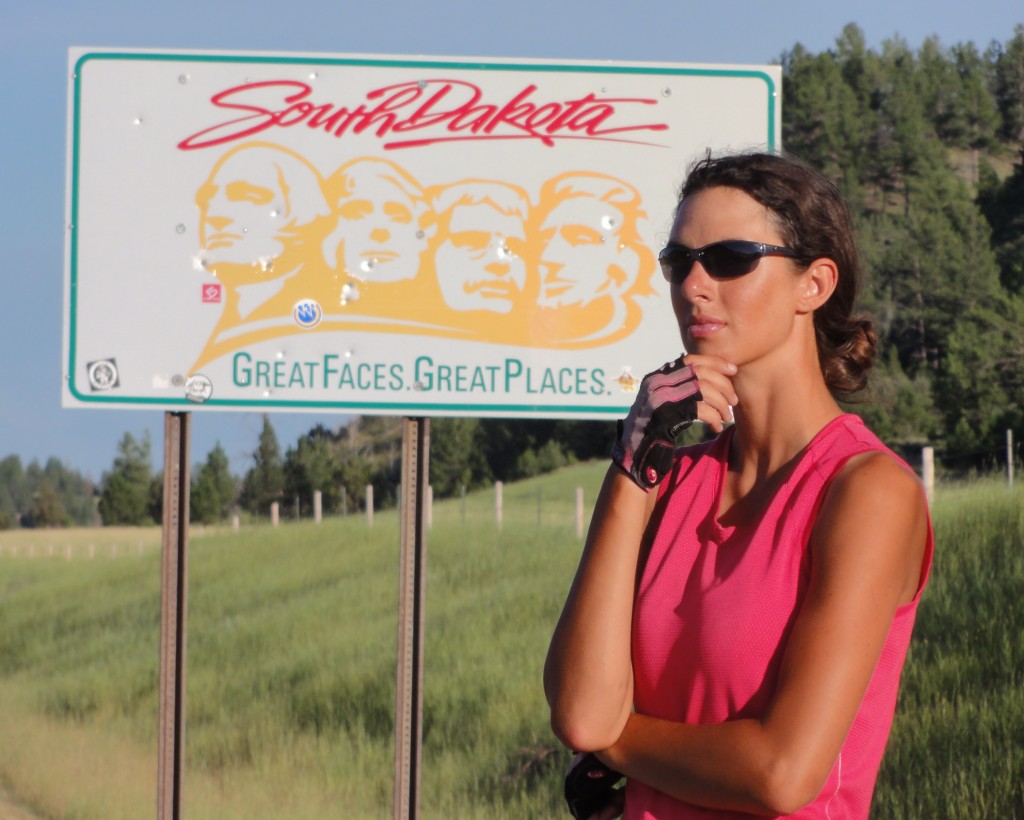 Hello South Dakota
We made our way into Custer and headed for the RV park closest to town as we needed to run some errands in the morning. As we neared the campground our eyes widened and huge smiles cracked; it was a Flintstones themed campground! I had no idea such a place existed and thought of what fun I would have if I were five again.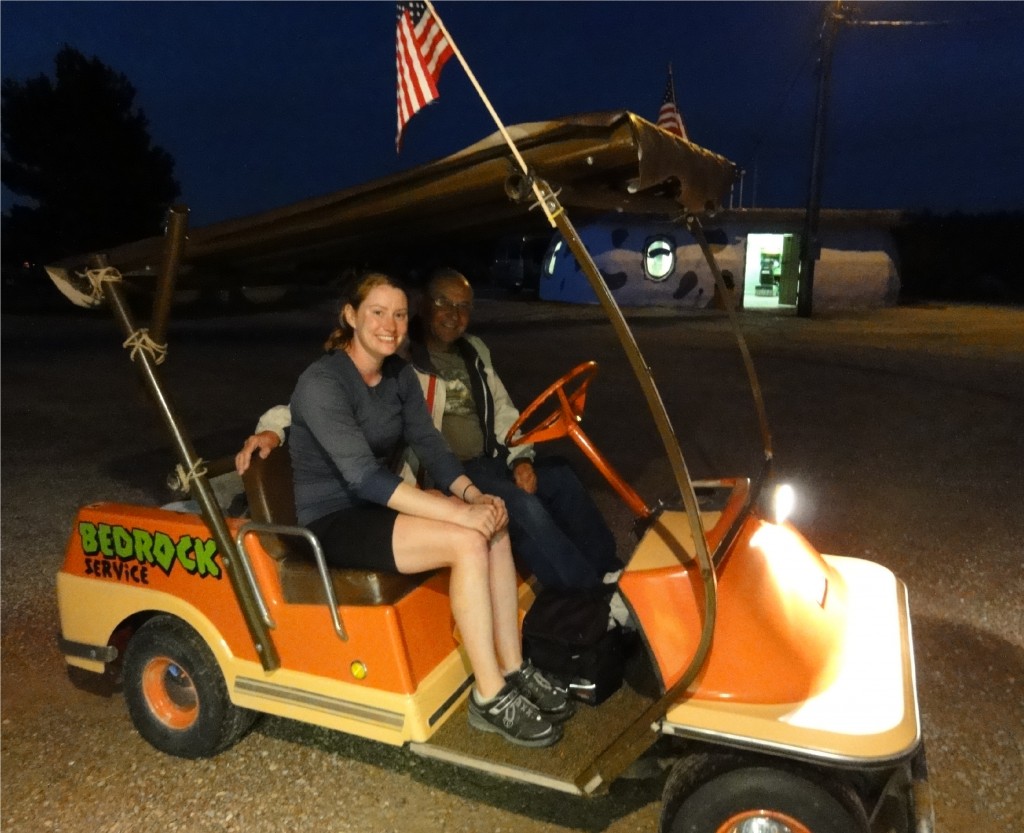 Hello Bedrock!