Start point: Nice, France
End point: Nice, France
Miles: 0
Key words: reunion, village, Grande Corniche, pebbles, Monte Carlo, fashion police
Nice was a day I had been looking forward to since the planning the trip. Not only did we have the whole day off with zero cycling. Not only were we staying in the same place for two nights. In addition, it was a reunion with my friends Erika and Xavier. And I had not seen Xavier in ten years!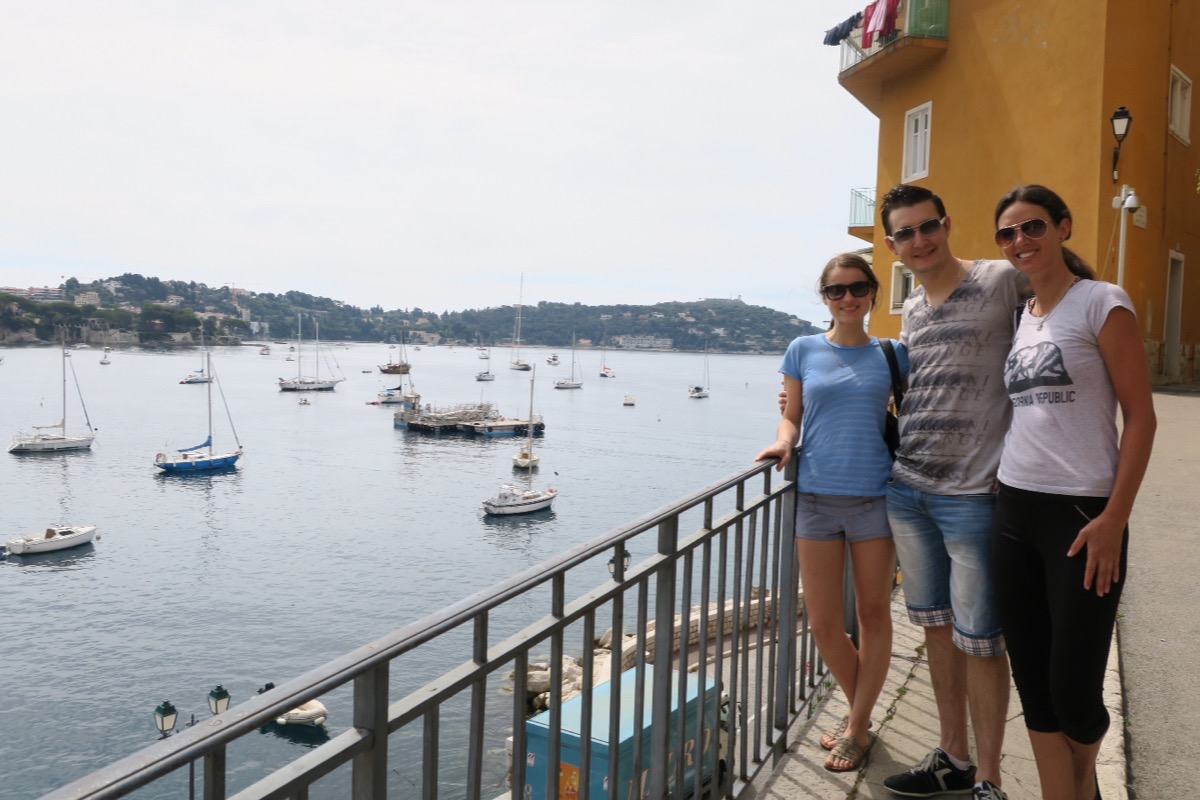 Reuniting with dear friends
Xavier drove the four of us around for the day and our first stop was the small fishing village of Francheville sur la Mer. Nestled along the coast next to Nice and near Monaco, this fishing village turned tourist town has retained much of it's original charm. We wandered the streets and ventured into the Fort du Mont Alban.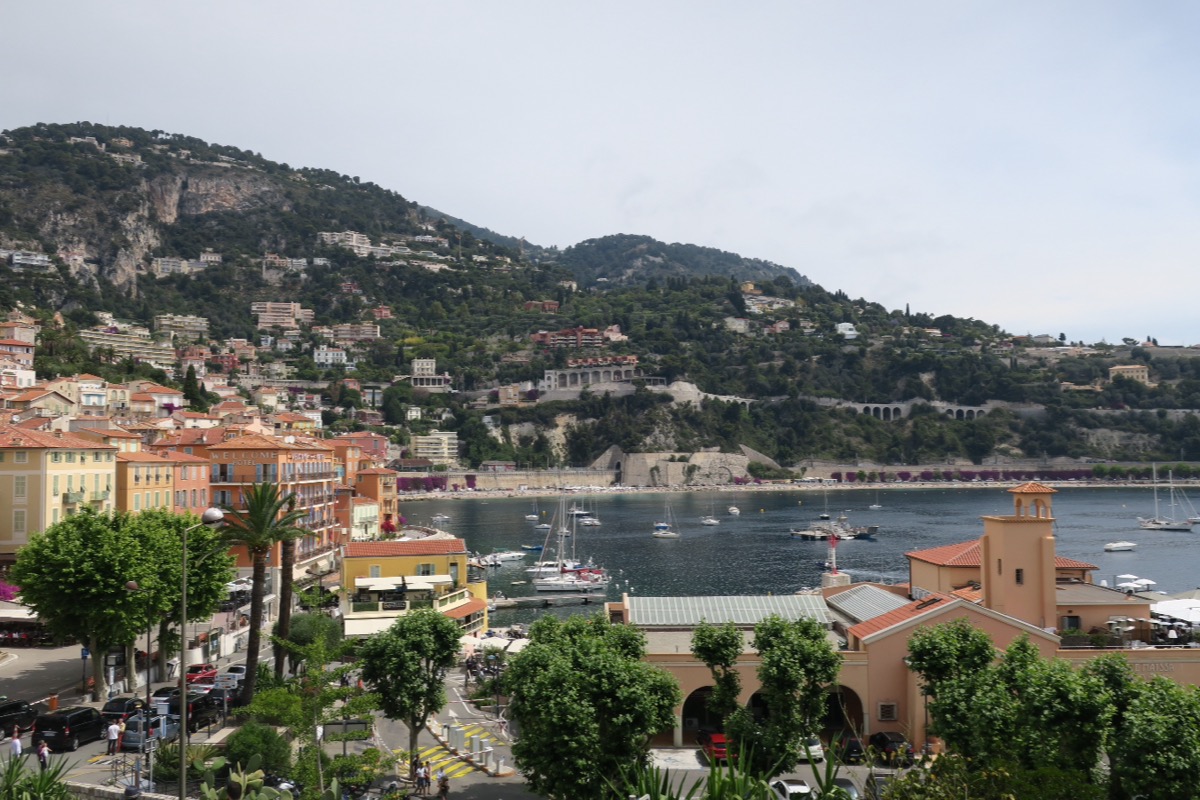 Exploring Francheville sur la Mer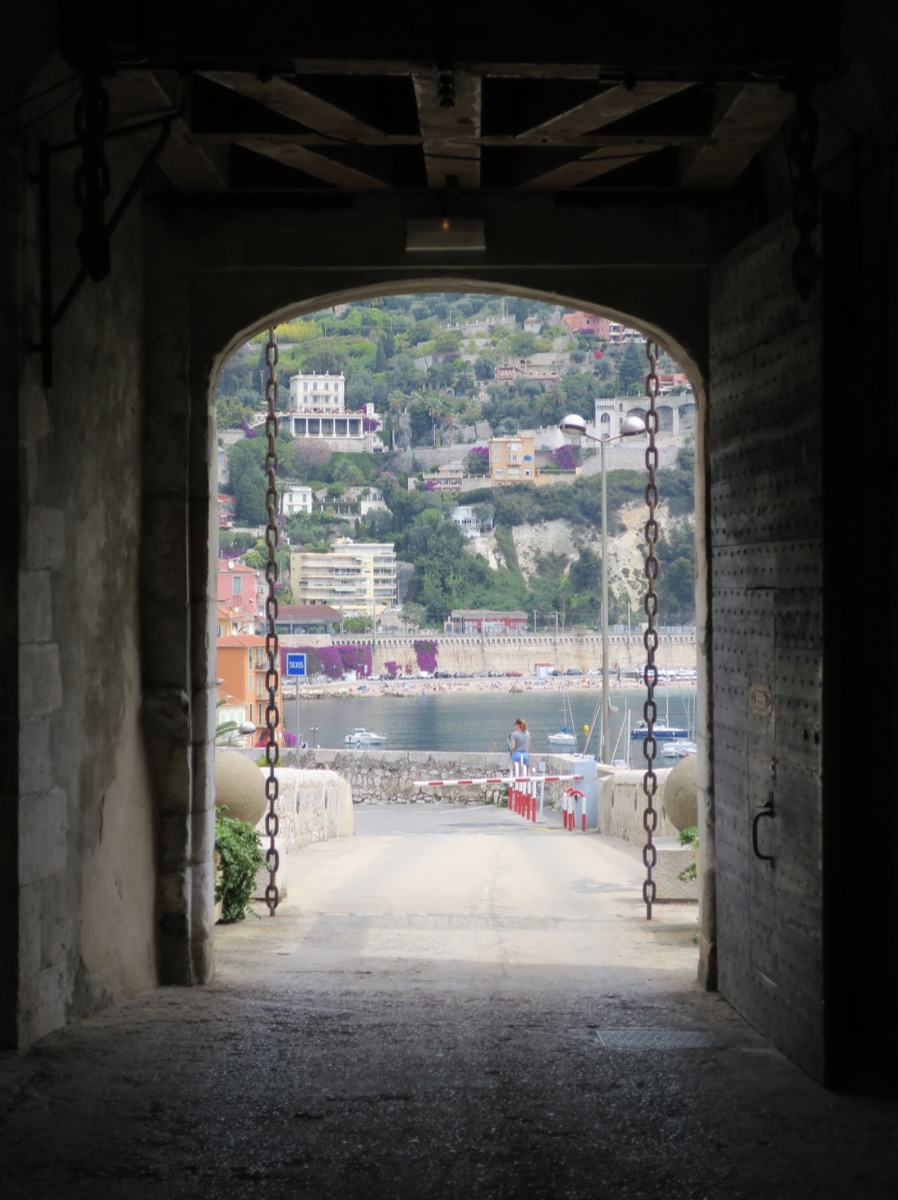 Entrance to the Font du Mont Alban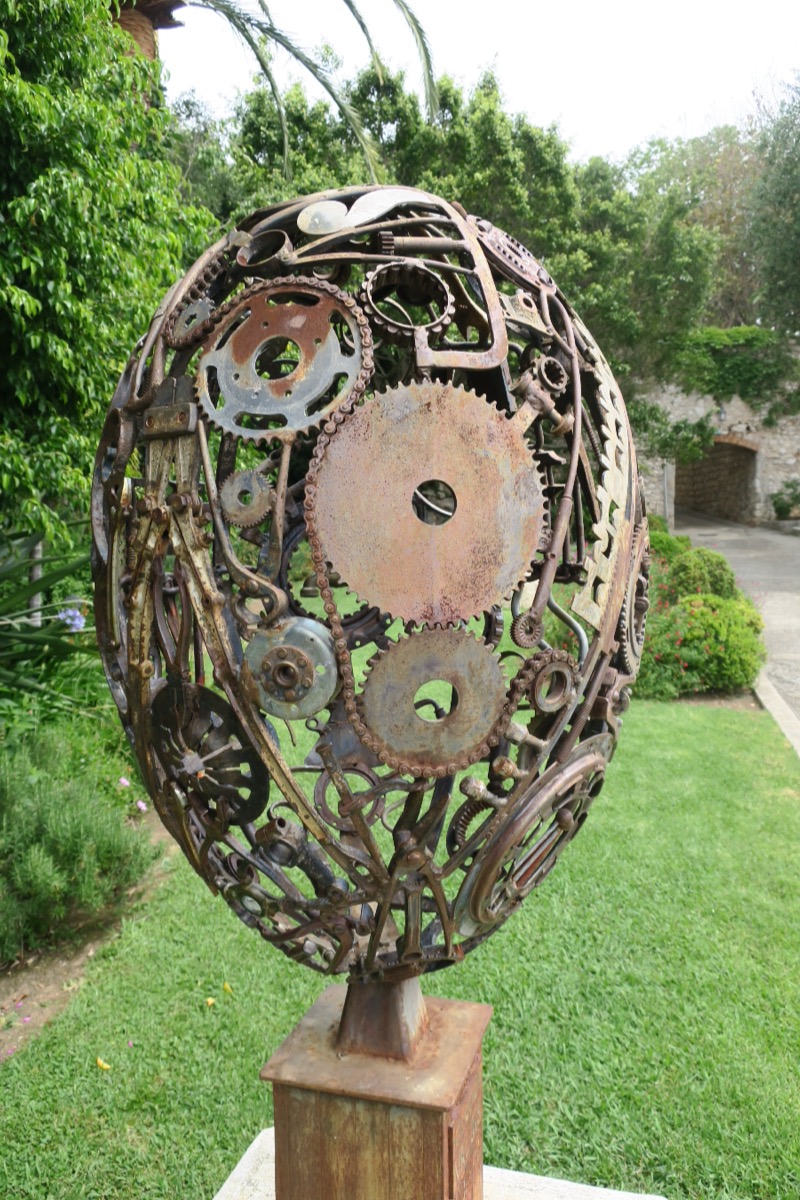 Art with a certain familiarity to it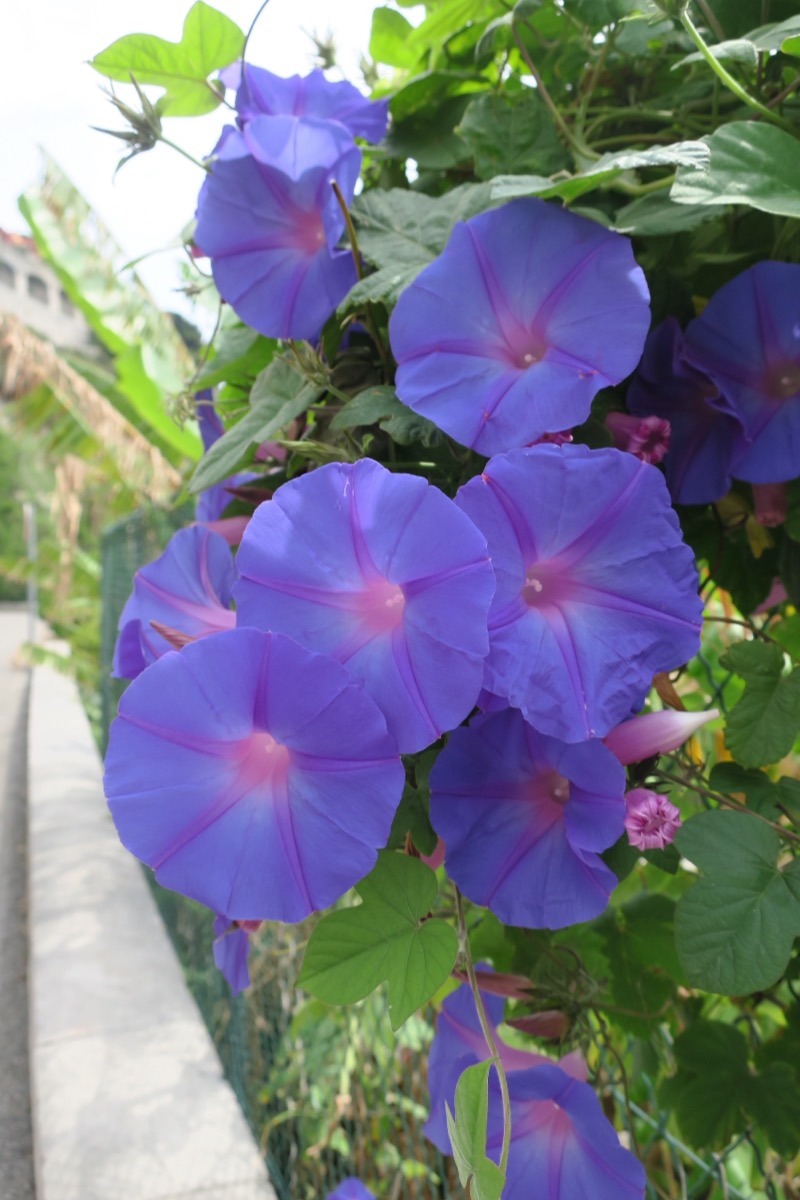 Love these beauties
We grabbed lunch for a picnic in our next desination: the Grande Corniche. We picked up fresh sandwiches in a local bakery and fruit at a nearby grocer in Francheville sur la Mer and hopped back in Xavier's car. In true Grace Kelly glamour the top was down and we whipped around turns climbing ever skyward with the wind blowing through our hair as we caught glimpses of the house speckled cliffs. We broke bread atop a ridge in the Grande Corniche Park with the sun shining and the sea glistening far below.
Our next stop was a hidden seaside resort tucked away from bustle between Nice and Monaco. We returned to near sea level in the car and hiked the rest of the way to this pebble beach paradise. The scene was alive with music, sheer white fabric draped over cabanas and paddle boarders dotted the gentle surf. We swam, laid out, noshed, talked about life and lingered for hours. We didn't want to leave this seaside gem.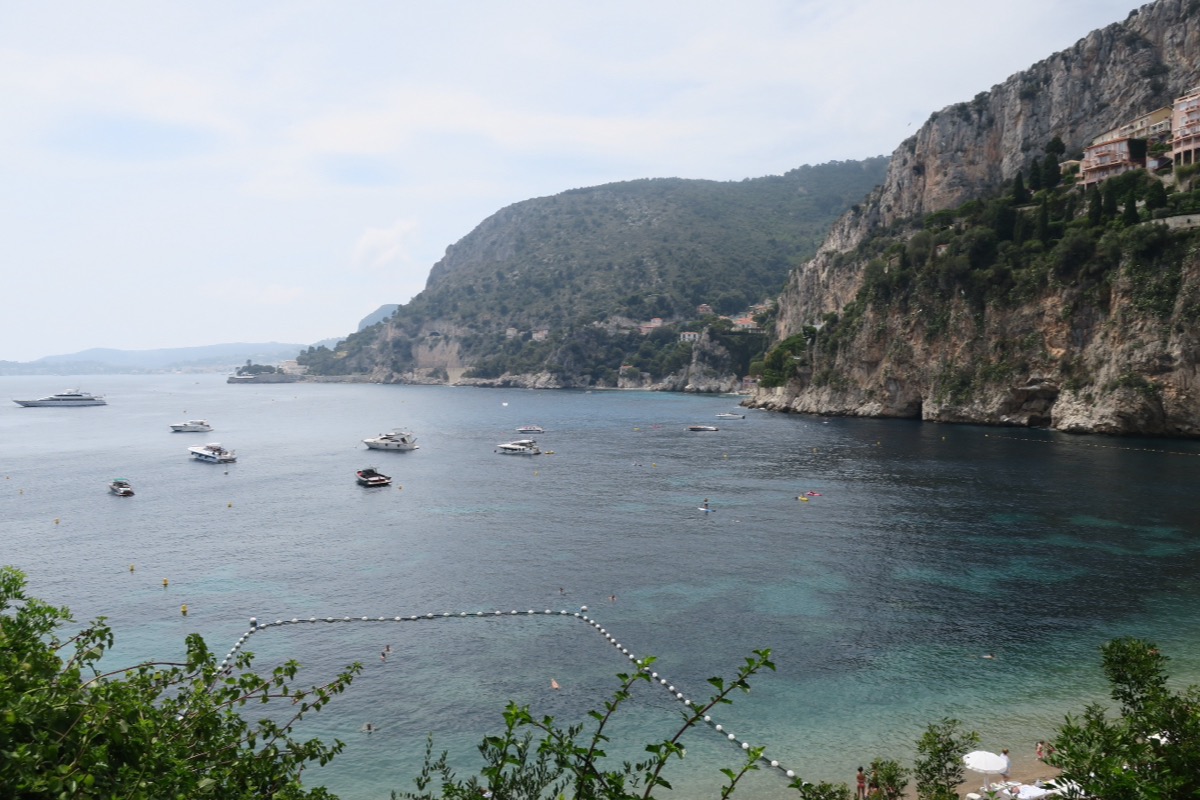 Hidden paradise at Cap D'Ail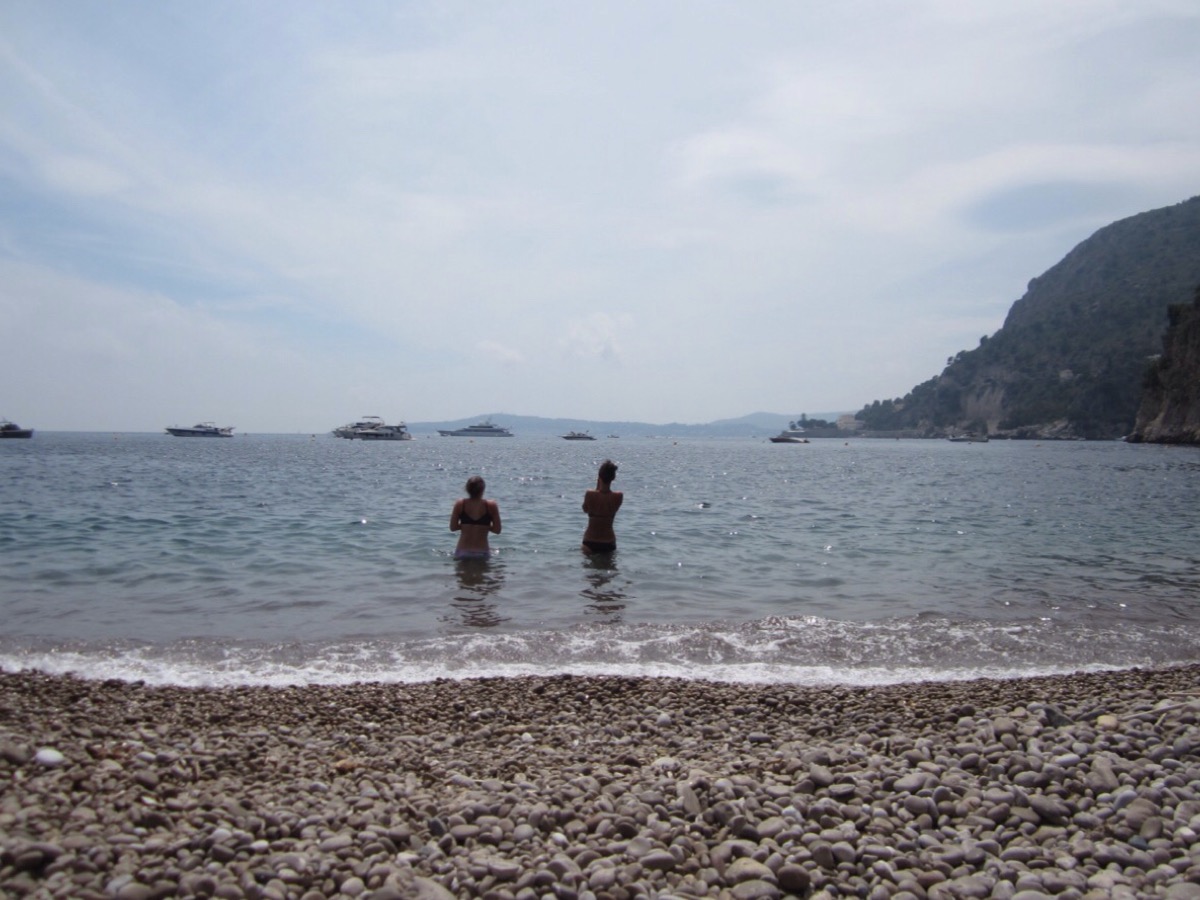 Cycling sisters, swimming sisters
Our last stop of the day was Monaco. We were likely going to cycle around this high end micro-country so today was our chance to see it. We threw on our dresses (yes, even on a cycling trip a girl needs a dress. You never know when you'll be called to tea with the Queen) and tried our best to pull off "beach chic". After admiring the cars at the entrance we headed into the Monte Carlo in an attempt to zip inside despite wearing flip flops. We were caught by the fashion police almost instantly "Madame!" So our backup plan was a drink upon a rooftop bar overlooking the city. It was an incredible day off. We'll have to see if we can match it in our free days to come.
Total miles so far: 430