We started our day with a sense of accomplishment, we were in a new state!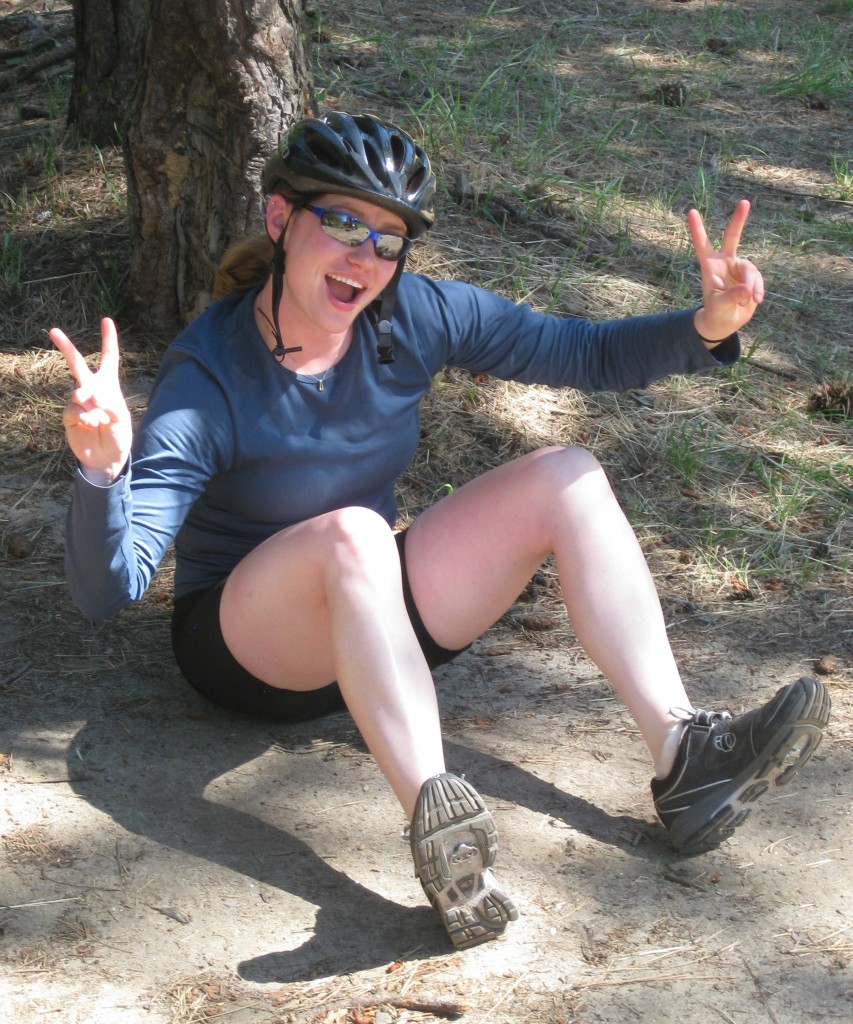 I wish I could say we were always this exuberant in the morning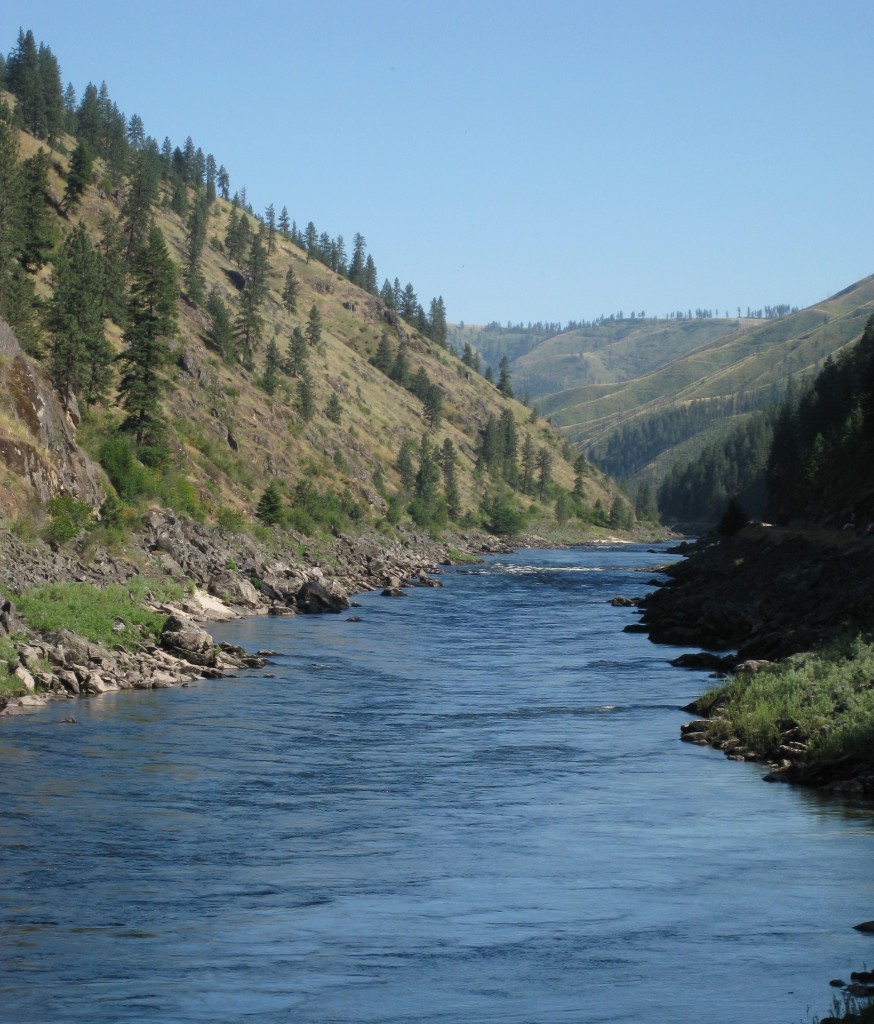 The beautiful Clearwater River that accompanied us along most of Highway 12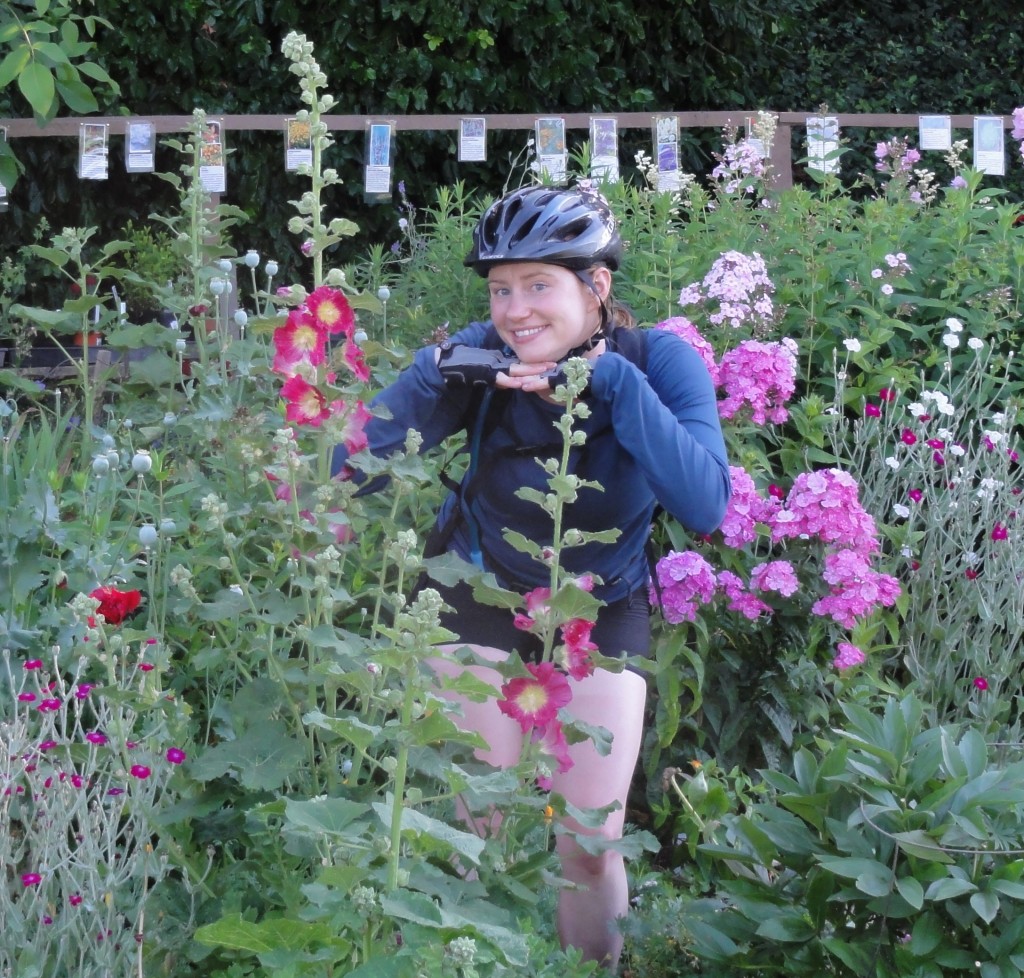 Jess the flower child in Kamiah, ID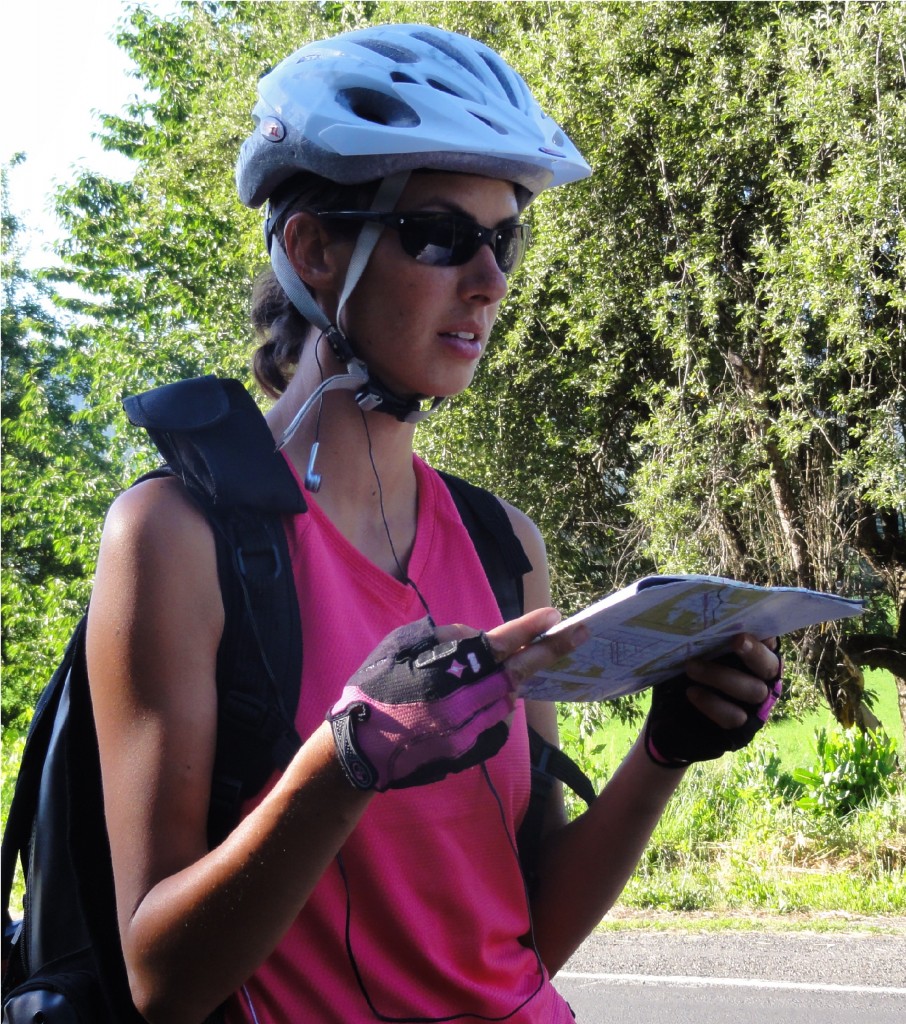 Our trusty GPS (aka me)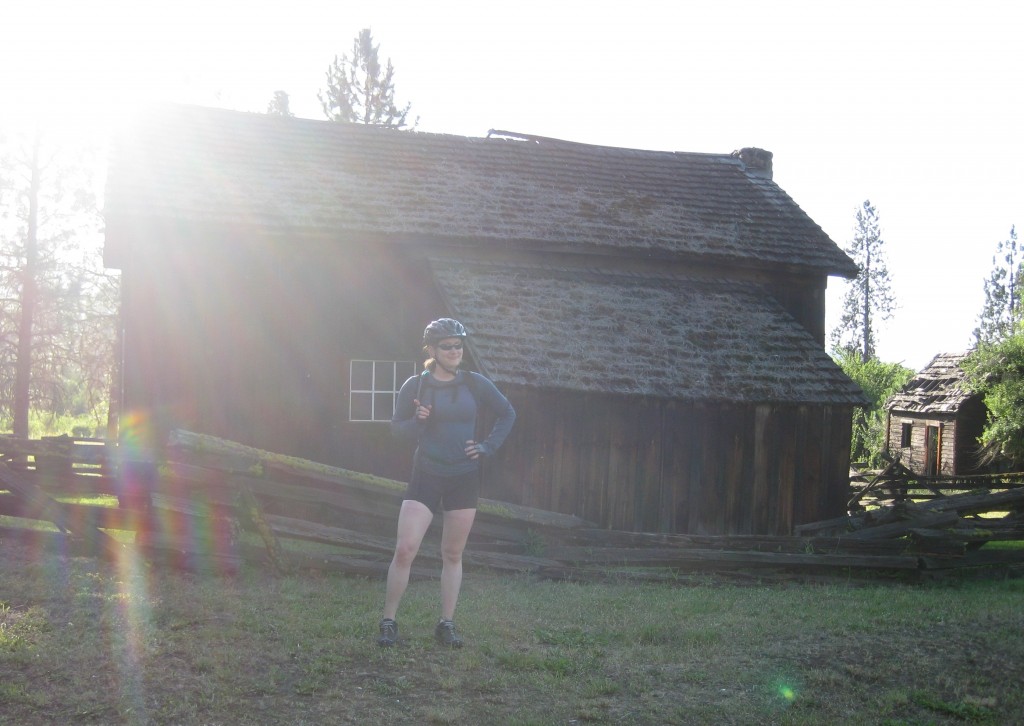 Jess getting her teacher on, in front of a historic schoolhouse in Kamiah, ID
That evening as we cycled towards Kooskia we stopped at a convenience store to purchase bait. We hadn't done much fishing on the trip with my 2.5′ ice fishing pole and decided it was about time to get serious. The woman who worked at the store gave us suggestions for a place to camp along the river for free which she also assured us was a great fishing spot. We bought night crawlers and a lure set-up that she raved about.
We arrived at our intended boondocking destination near Kooskia and I threw in the first line with a beefy night crawler. After a bit I became antsy and wanted to give the lure a try. So I broke off the line with the night crawler still attached, tied the end around a piece of drift wood, and stuck it in the sand. Jess and I spent the next hour taking turns with the legitimate fishing pole and lure with no success. Then suddenly my jerry-rigged drift wood pole lurched sideways and flew towards the river. I grabbed it and pulled the line in with an excited swiftness. So swift in fact that I began to doubt there was actually a fish on until a slick green body broke the surface. I had just caught our first fish of the trip with a piece of drift wood!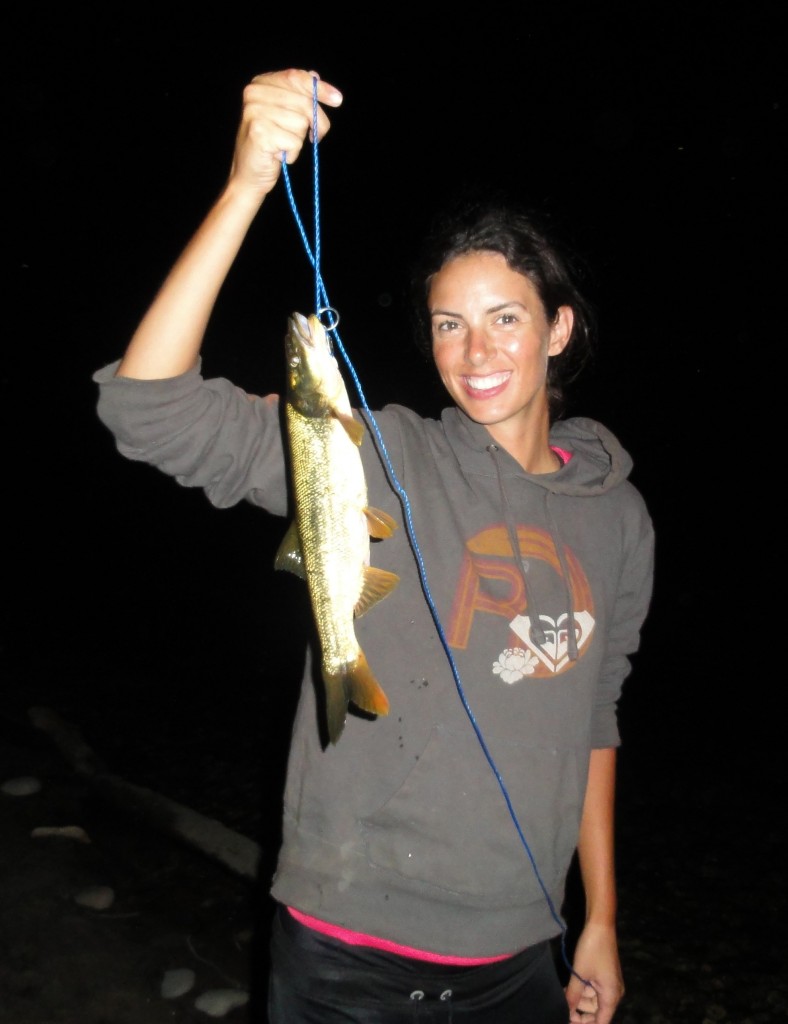 Fresh catch