Start point: Genoa, Italy
End point: La Spezia, Italy
Miles: 65
Key words: refugees, cat chase, hummingmoth, elevation, sick, bed
We bid farewell to our adorable hostel in Genoa and set our sights on the coastal city of La Spezia. In order to shorten our route we would be cycling inland for part of the day and doing some mountain climbing. I awoke with a scratchy throat this morning, but ignored it hoping it was a fleeting side effect of cycling through the exhaust filled city streets of Genoa.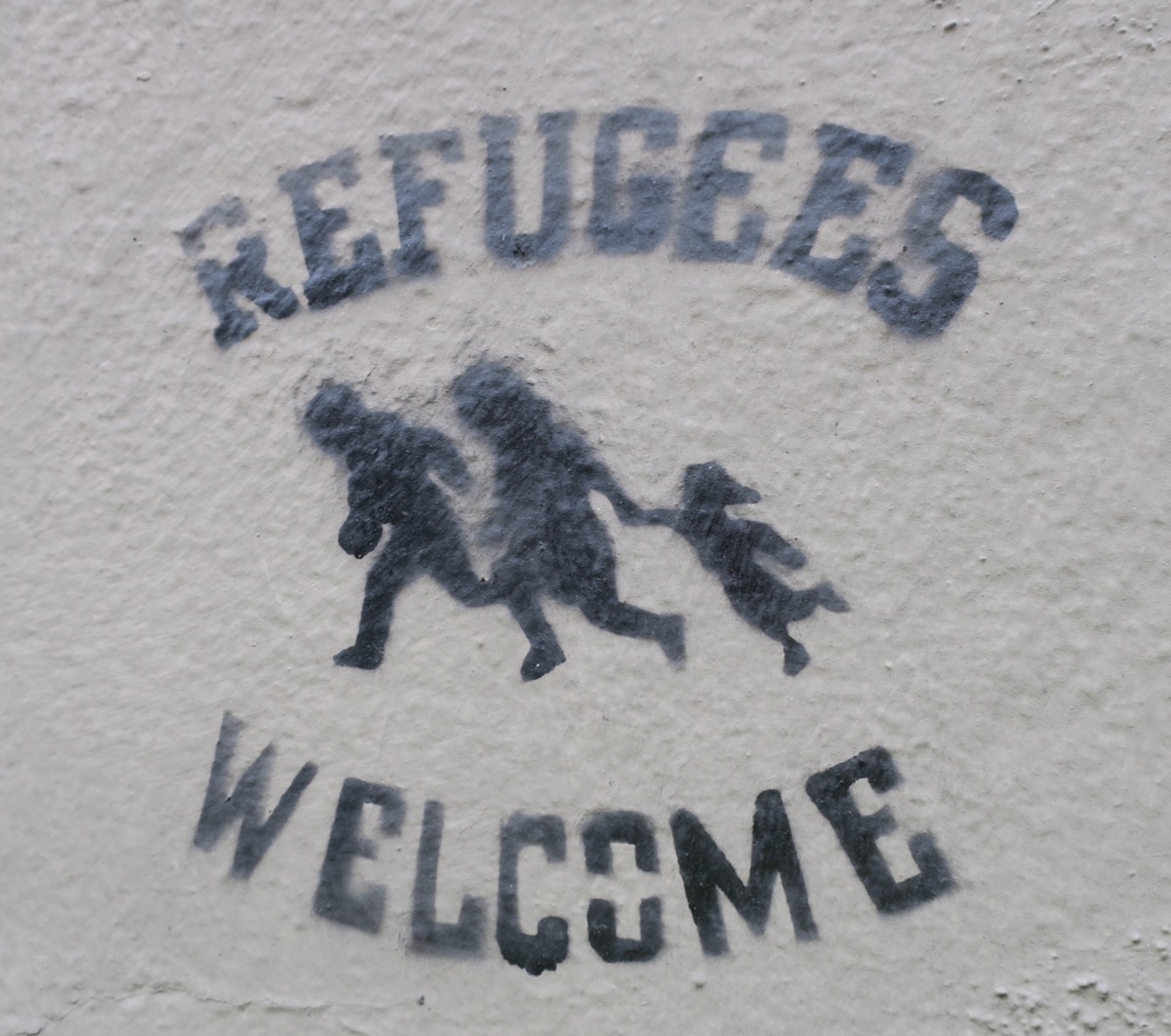 Our second indicator of refugee sentiments on the trip, this one in Genoa
We worked our way out of Genoa (no easy feat as it is a sprawling city) and back along the coastline. On days when we expect there to be heat, climbing, or both, we try to innundate our systems with electrolytes. This usually means a break at a gas station or grocery store for some version of gatorade. Unfortunately the coconut water craze has yet to hit Italy.
Today we stopped off at what appeared to be a gas station, but upon closer inspection was an oil change pit stop. Realizing there wasn't a convenience store we tried to ask if they had drinks, but they didn't understand our requests for gatorade in English. As the only words we know for liquids in Italian are acqua (water), olio (oil), and aceto (vinegar) we mentioned water and they eagerly grabbed our water bottles and filled them. Thank you kind gatorade-less strangers!
After eating up some miles along flat coastal roads we stopped at the touristy town of Sestri Levante for a quick lunch. After mowing down a couple paninis and a salad we wandered in search of a bathroom. This area turned out to be especially stingy with its bathrooms unless you were a resort guest, so we were directed to some especially gruesome public toilets.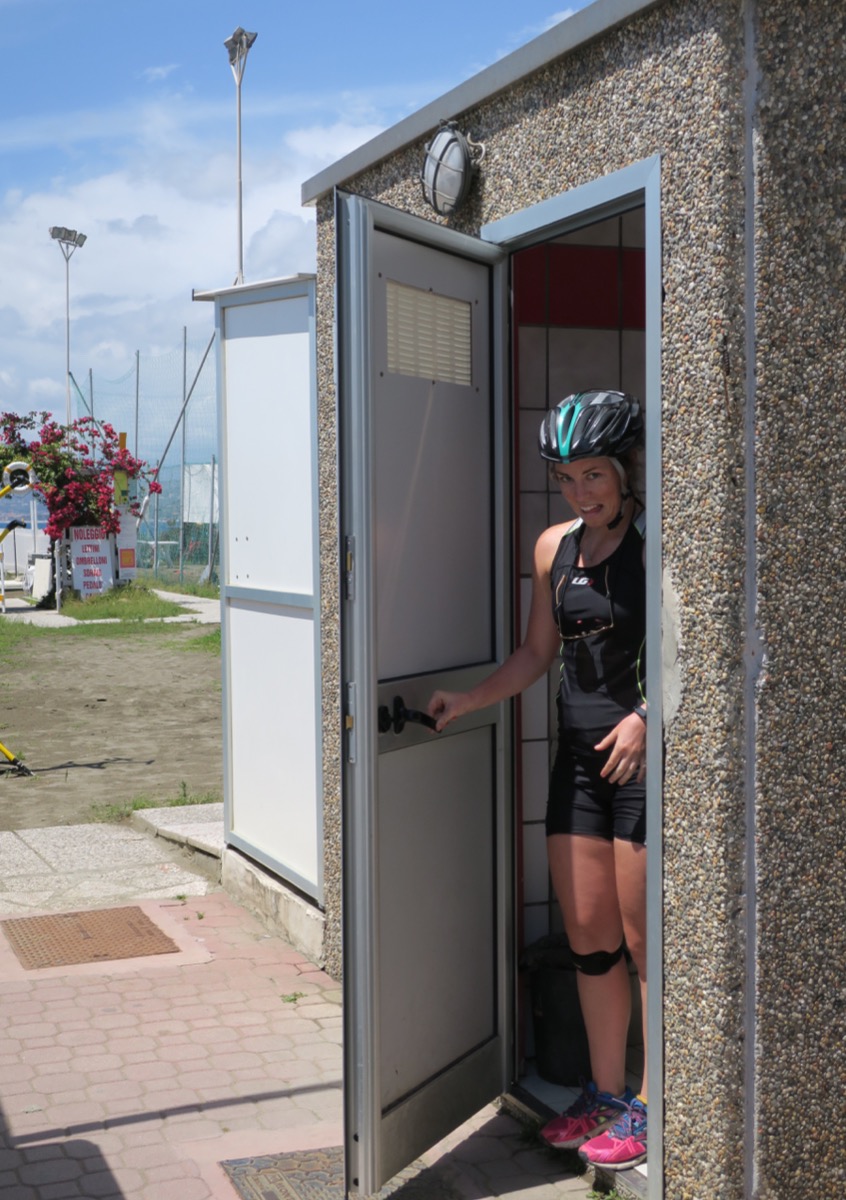 Not our favorite bathroom experience of the trip
Before hitting the rosd we were sitting in the sun atop steps remarking upon the unexceptional nature of the morning, when I felt something furry and frantic wriggle its way between my back and the wall behind me. I looked to my right and saw a cat running at full speed into a seaside resort and in the same instant two greyhound dogs lept over both Bita and I in hot pursuit. We were somehow in the middle of a high speed cat and dog chase, and were instantly rooting for the "underdog". We hope he got away unscathed! A disgruntled dog owner came sprinting after the madness minutes later, trying to regain her composure once she had regained control of her hounds.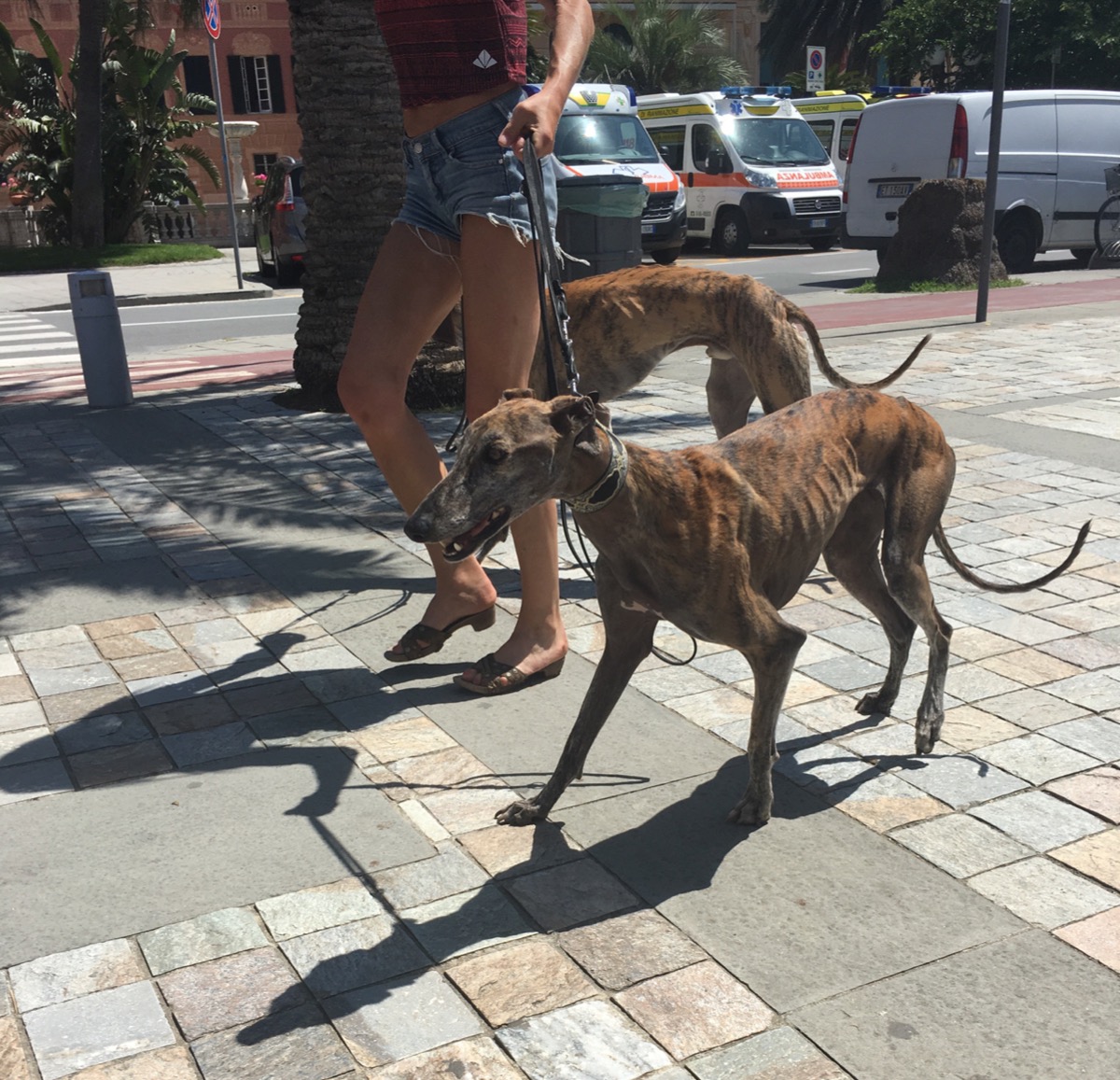 A photo taken on the sly of the cat chasers
After our howling laughter ceased (cycling for miles and miles does wonders to induce bouts of uncontrollable laughter) we were back on our bikes and preparing to climb. It was going to be a mountainous rest of the day.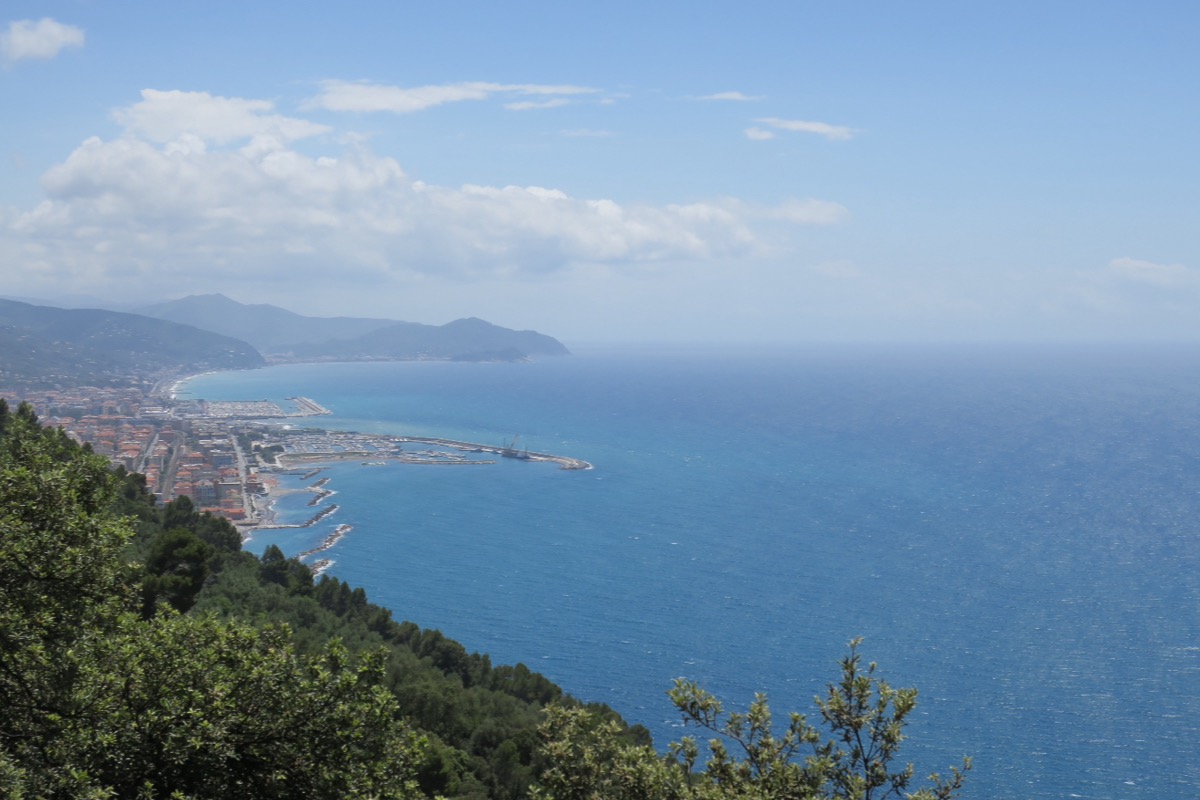 Starting our ascent and breaking away from the Med
The climbing was harmless enough at first, gentle mountainuous inclines and semi shade; but soon transitioned to heavier grades and constant switch backs. We were glad to see Italian road cyclists from time to time (we're not the only crazy ones!) but the constant inclines were energy zapping. We took many water breaks on our ascent, during one of which I had my National Geographic photographer moment when I captured this guy feeding. Not sure if he is a hummingbird pretending to be a moth or a moth pretending to be a hummingbird.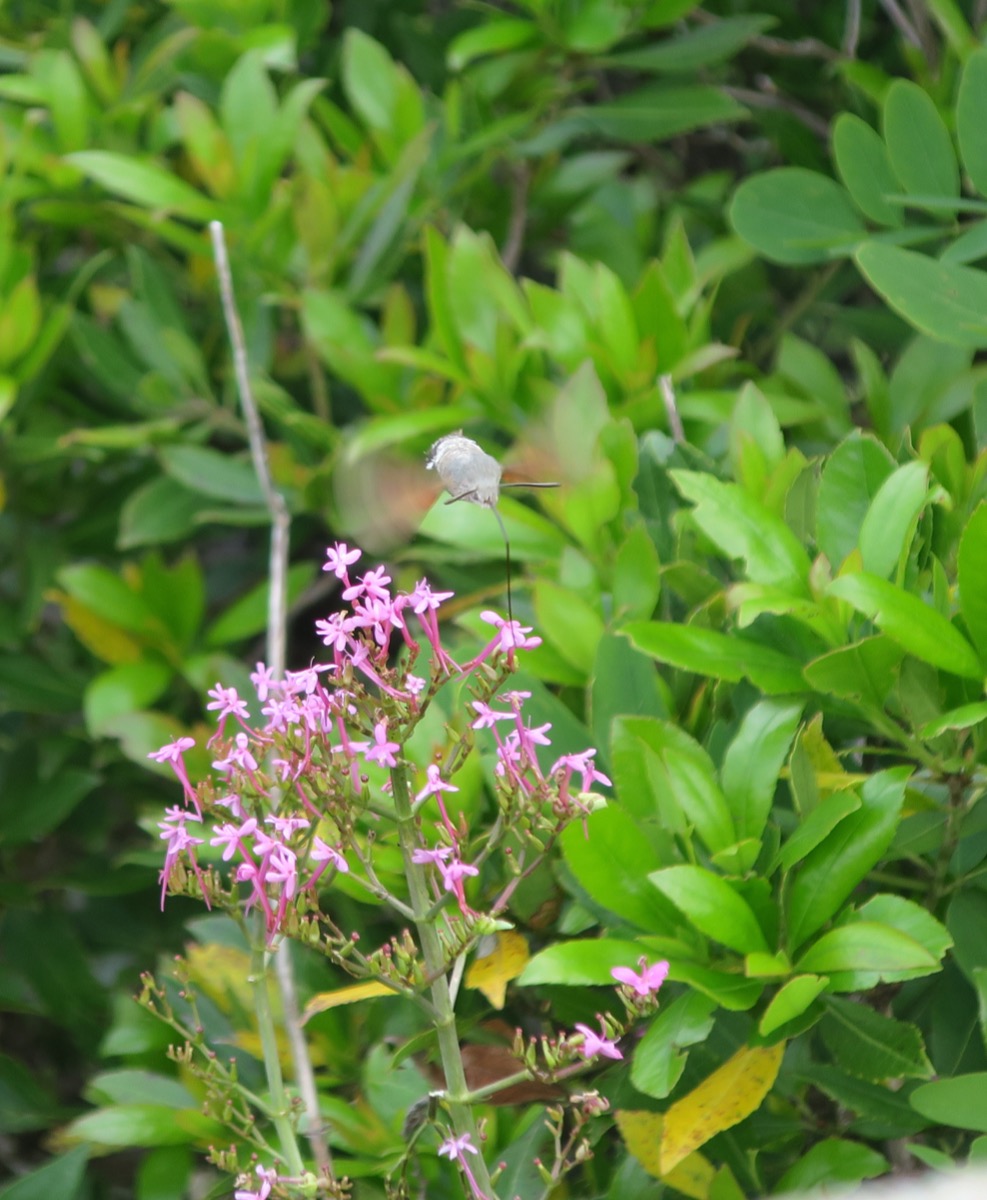 Hummingbird-moth or moth-hummingbird?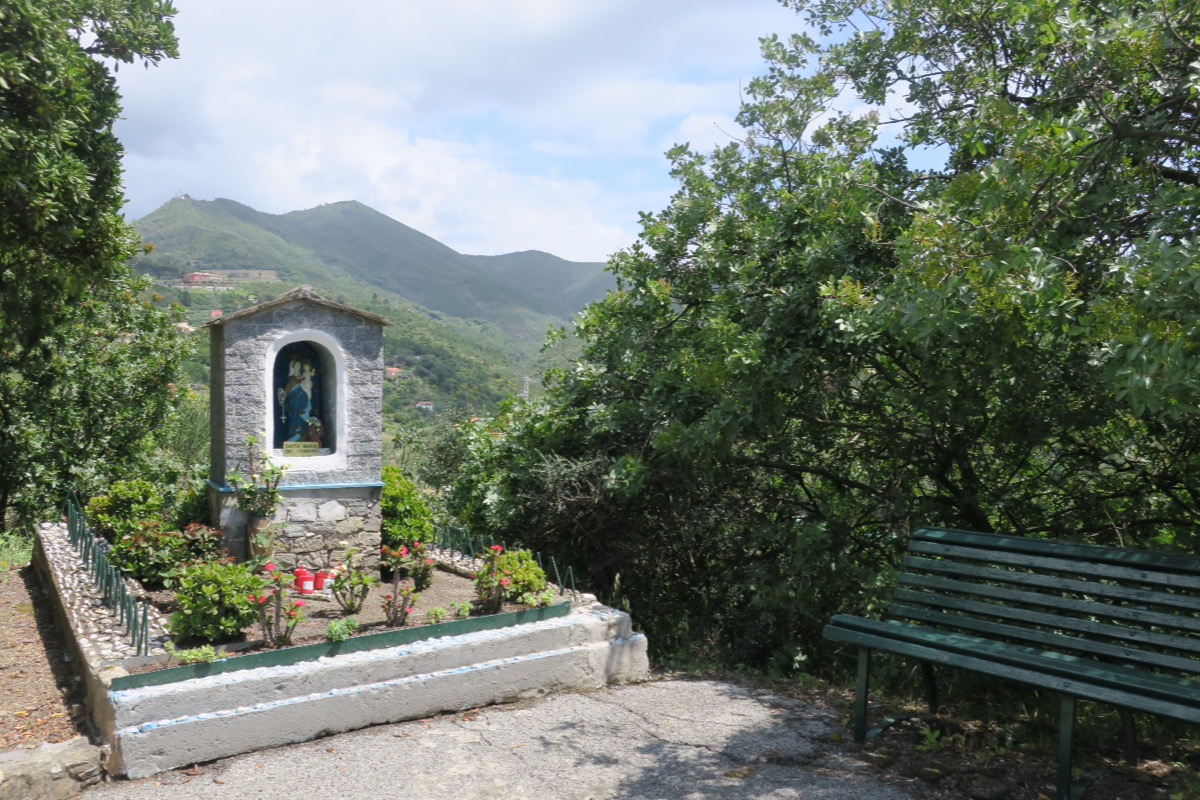 Rounding a bend and being reminded that we are traveling in the most Catholic country in the world.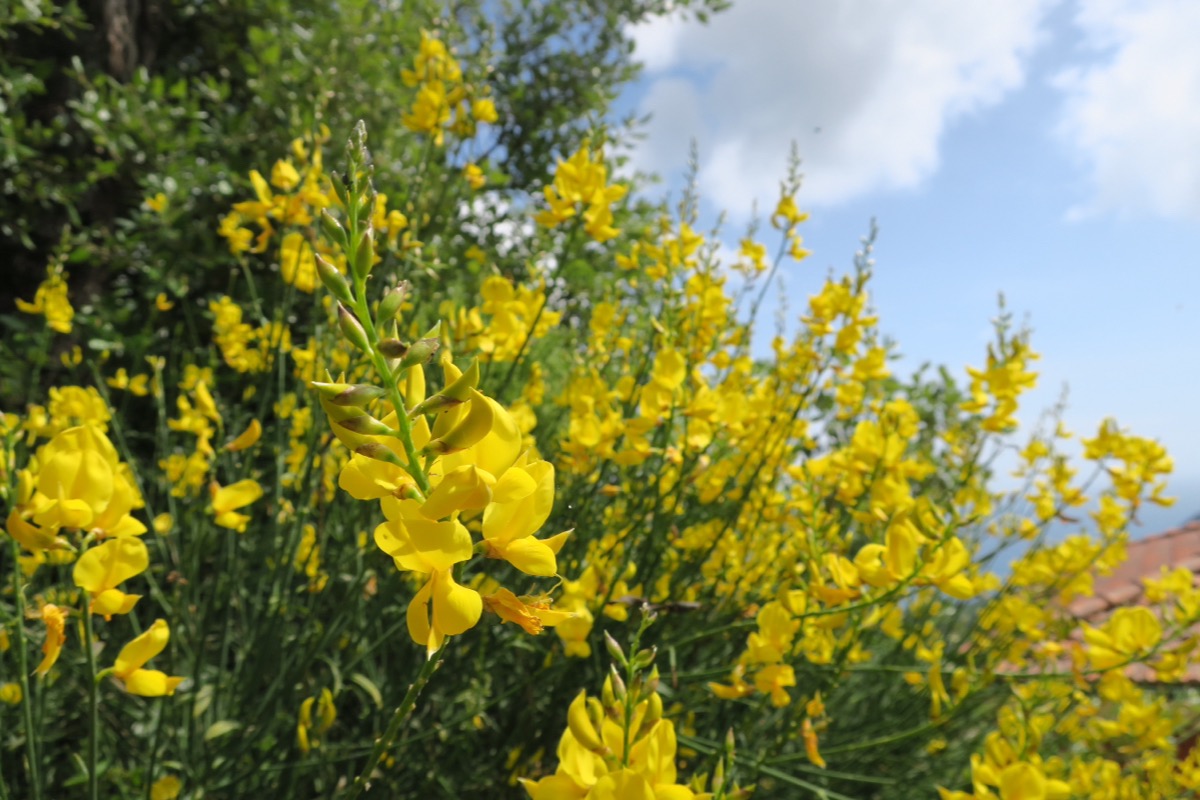 Shout out to these wild beauties who have accompanied us since Spain
We continued climbing taking short breaks as needed and day dreaming about the incredible descent we must be earning. The air became cooler and the clouds nestled in the mountain tops around us. We had definitely reached new heights.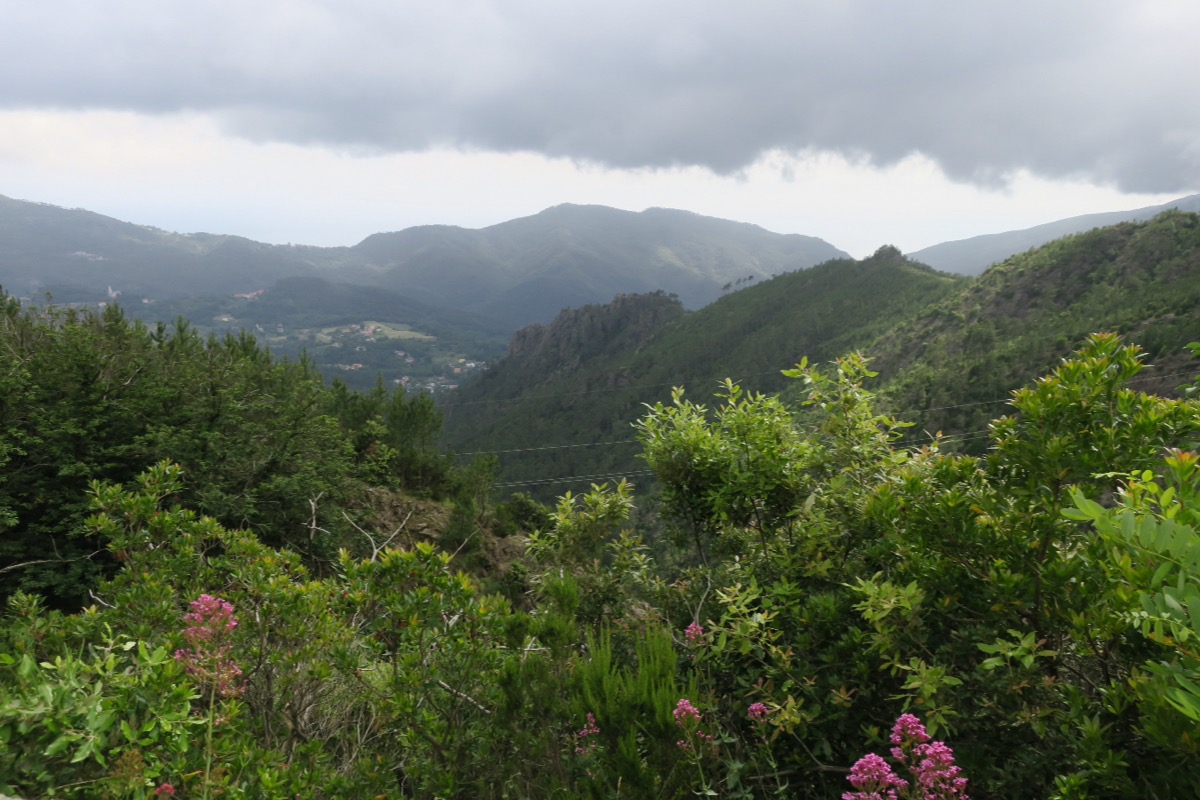 Sky high in Italy
We finally reached the apex of our climbing (we rose more than 2,000 feet in elevation) and began our coast out of the mountains with gusto. It was at this point I began to really feel under the weather. My head was pounding and my body was wracked with chills to what should have been an exhiliarting descent became a bone chilling form of torture. I bundled up and heldon tight as we continued our journey to La Spezia. It had been an impressive day of cycling but all I wanted was my bed!
Total miles so far: 615