Start point: La Spezia, Italy
End point: Pisa, Italy
Miles: 44
Key words: sick puppies, after breakfast nap, routine, rough seas, gift, leaning tower
My eyes fluttered open and I instantly knew my illess from the day prior was still with me. My throat was on fire and my head was pounding. "Bita?" I croaked. She croaked back at me that she felt like she had swallowed razor blades and her head felt like a balloon. We were a couple sick puppies, and we somehow had to muster the strength to cycle 44 miles today.
We slowly rowsed and readied ourselves for the day, to include taking a couple doses of vitamin C. After eating our fill of the hotel's complementary breakfast we returned to our room and decided an after breakfast power nap would be good medicine. We overslept and our power naps turned into fully fledged slumber, but we definitely needed it.
In a sick/nap haze we pumped up our tires and loaded our bikes. As we wove our way out of La Spezia we hoped the day would be kinder (flatter) than the mountainous day before. We cycled through the countryside for the next hour or more, with vast stretches of crops on either side and country produce stands popping up all around.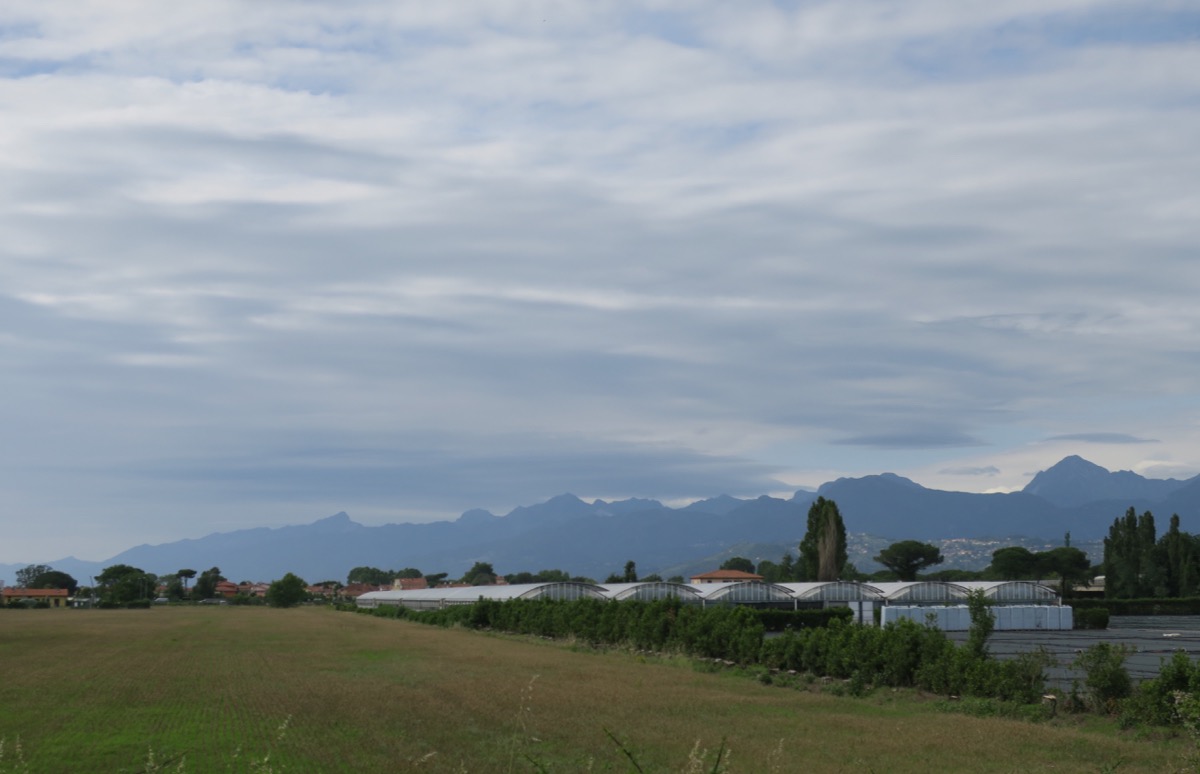 Beautiful countryside. Happy to be cycling around the mountains today!
A few days into Italy and we have established a solid routine. We hit the road and take a first tea or gatorade break once we've melted some miles or the sun is melting us. Between 1:00pm and 2:00pm we lunch. Between lunch and our destination we stop for a gelato break. This routine has served us well, and we are on track to try every flavor of gelato before the summer is over.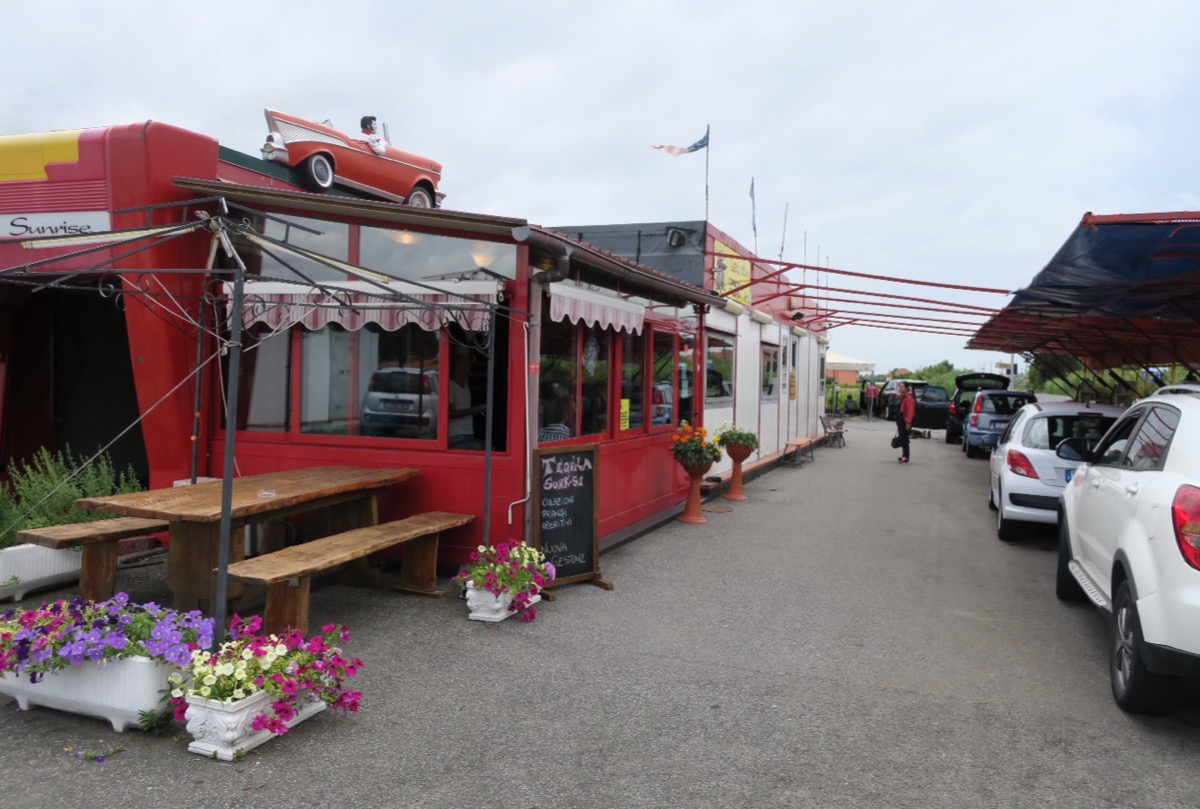 Break spot #1 of the day
We stopped at this combination diner themed cafe and car wash for our first break of the day. The tiny cafe was blaring Lana del Ray loudly and the couple running the show talked even louder. We ordered tea: thé caldo to soothe our aching throats. In the Italian style this is black tea with sugar and fresh lemon.
We cycled on until we were again alongside the Mediterranean. Today the water wasn't the calm blue waters we were accustomed to seeing. The sea was gray and fierce, with frothy waves assaulting the shoreline. Today was definitely not a swim day.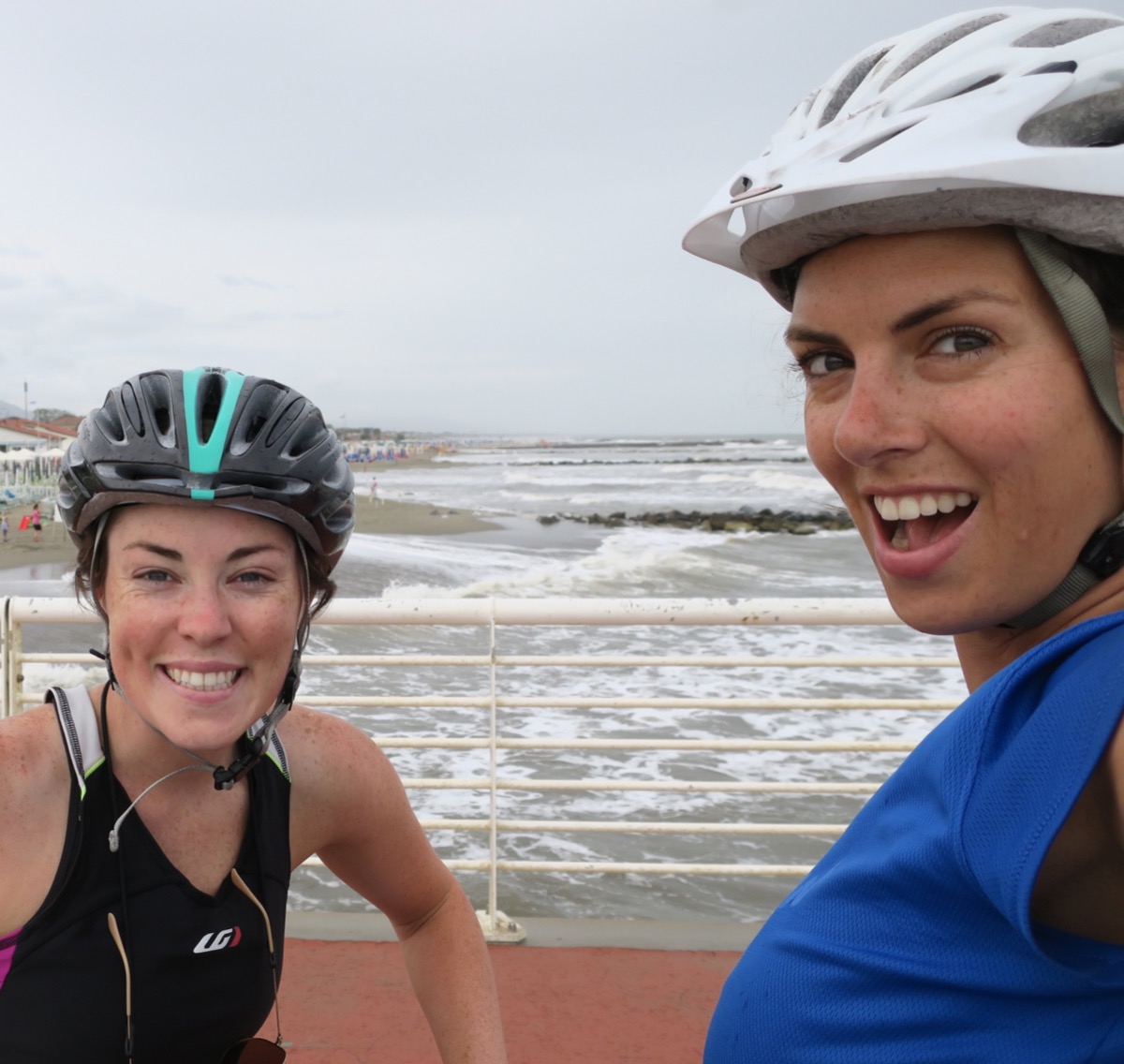 Definitely not a swim day!
We continued cycling the coastline until we stopped for lunch at an oceanside restaurant. It was there we had the best warm octopus salad I've ever tasted. We are now on the search for an octopus dish that can match it.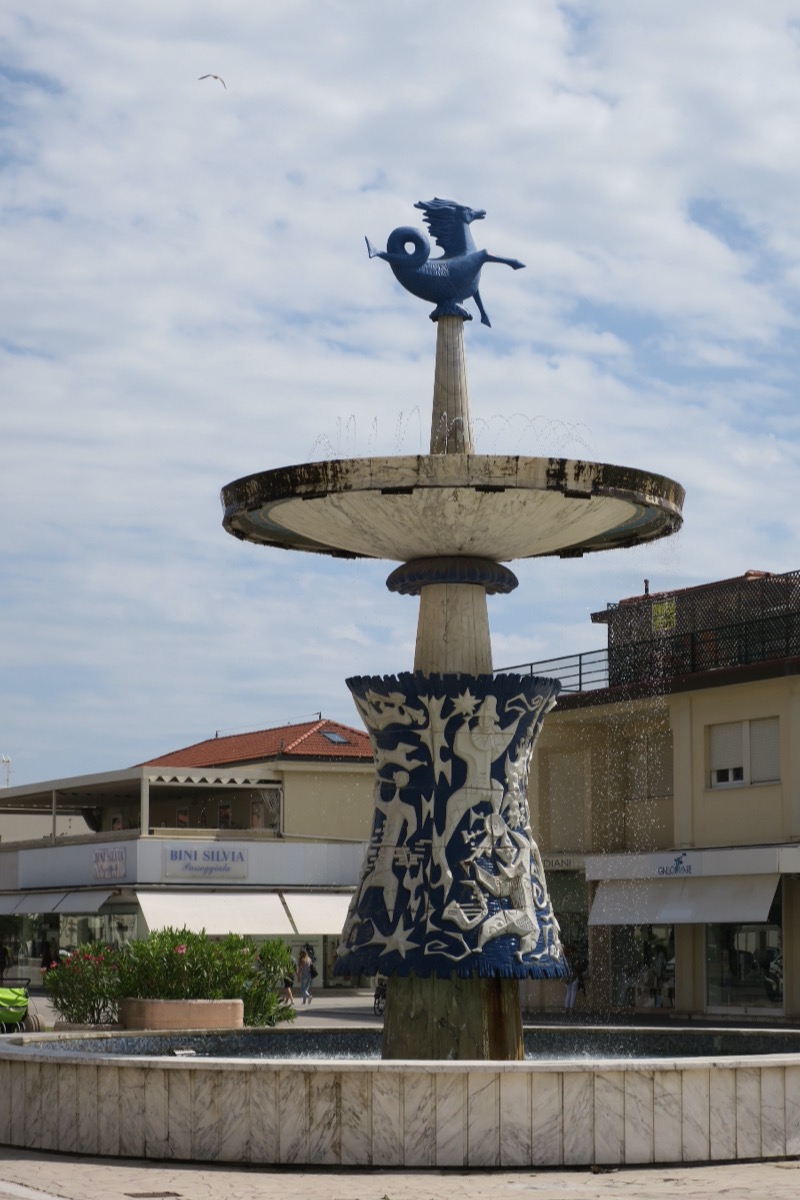 Random statue
At the final coastal town before heading inland to Pisa we stopped for our gelato break. Neither Bita nor I are big ice cream eaters back home, but a daily dose of gelato feels rightly earned on this trip. We love it!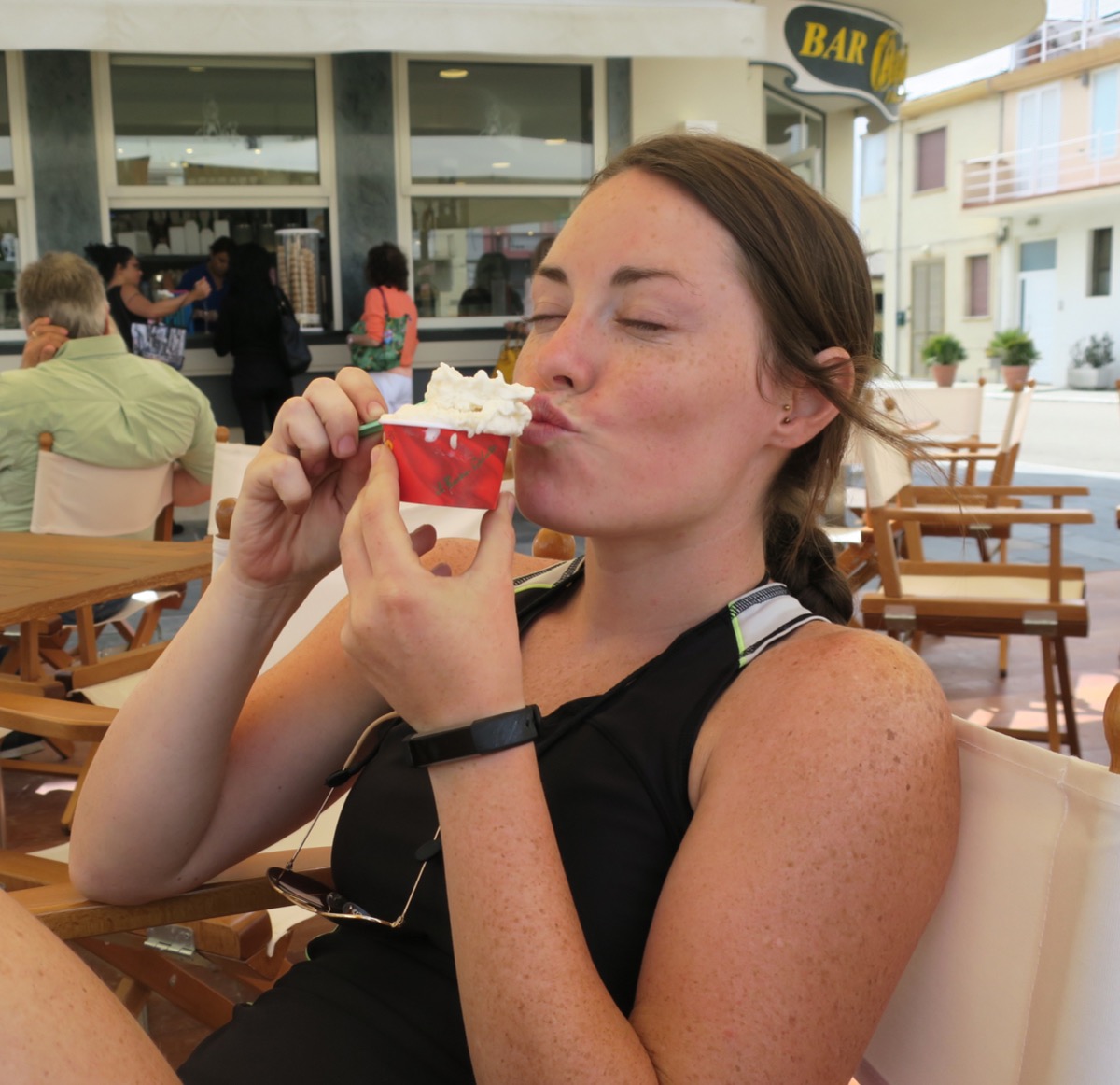 Bita loves gelato
Before hitting the road we also stopped at a pharmacy–we've been very impressed with how helpful and knowledgable European pharmacies are–where we received a gift. Bita told the pharmacist about our trip, and the woman responded with astonishment and a cheery "I have a gift for you!"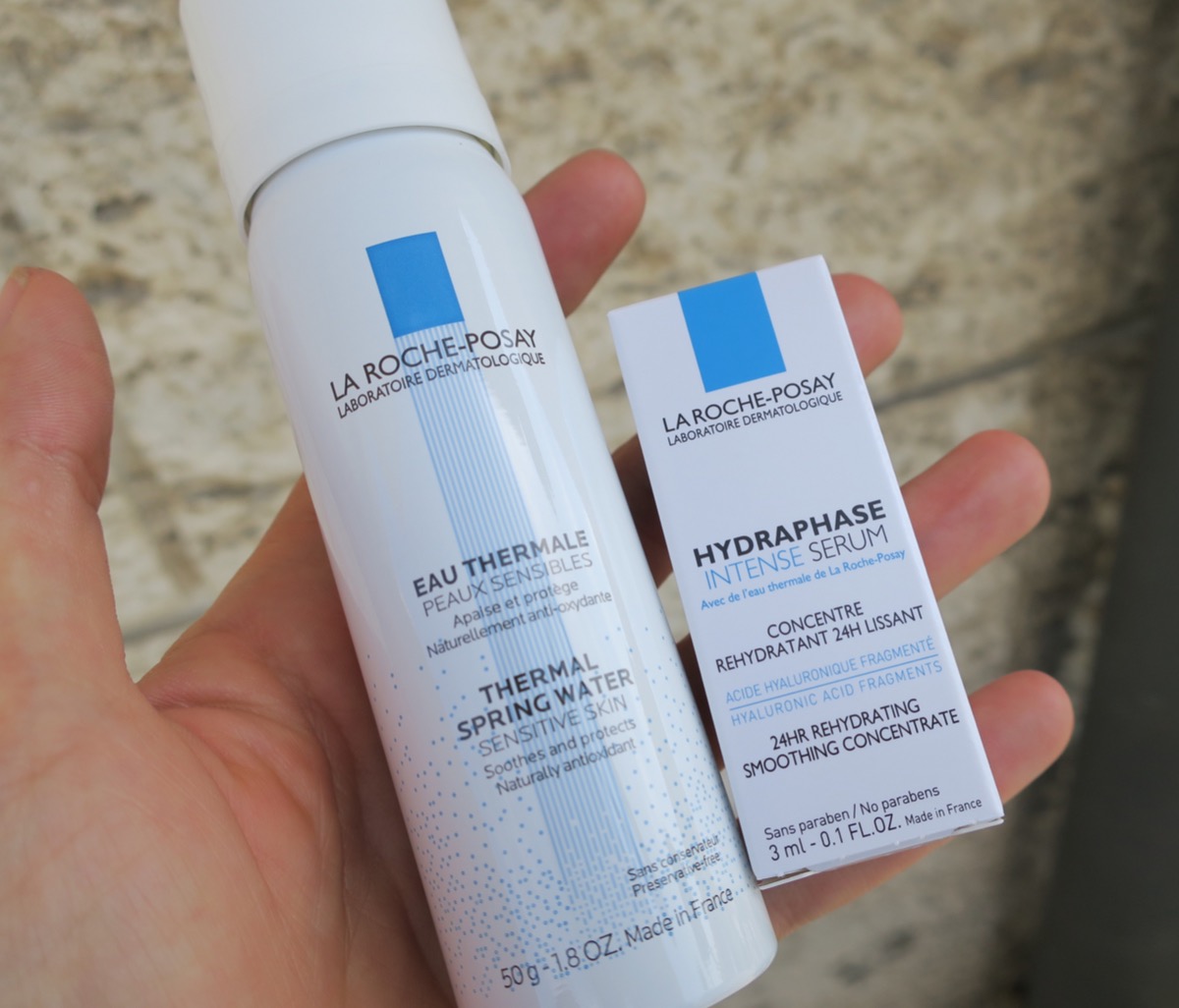 A gift to soothe after long hot days on the road
We were again cycling through long country roads when I looked to my left and saw something that stood out among the landscape. Something was looking a little crooked.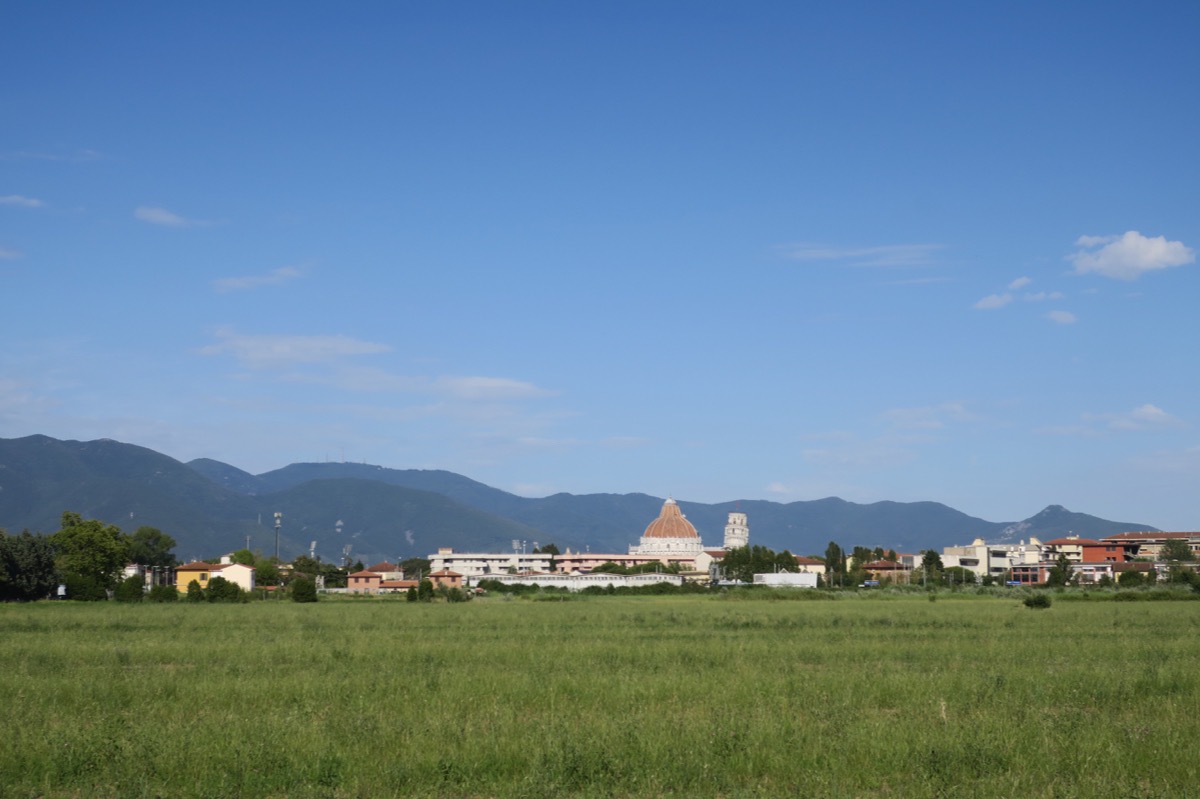 First glimpse of the Leaning Tower of Pisa as we cycled in
Before cycling to our lodging for the night we cut over to the leaning tower itself to inquire about tickets. We figured we might as well climb the tower while we were at it. We acquired tickets for the next morning and hopped on our bikes in search of our hostel. These sick puppies needed some sleep!
We'll be back for you tomorrow!
Total miles so far: 659