We awoke to a beautiful, sunny day in Montana. I was difficult to imagine that the skies had been so dark and foreboding the night before.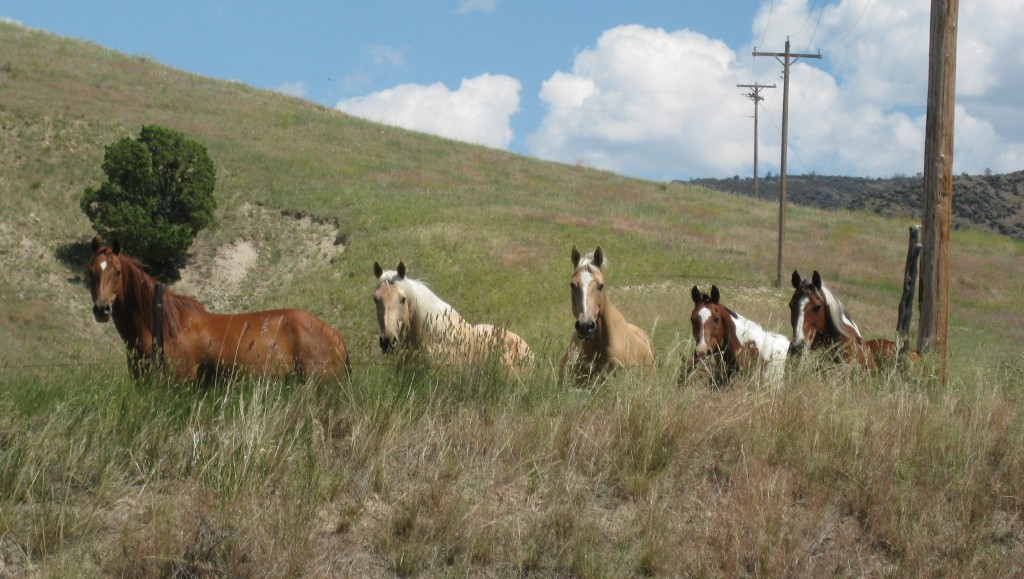 Curious Onlookers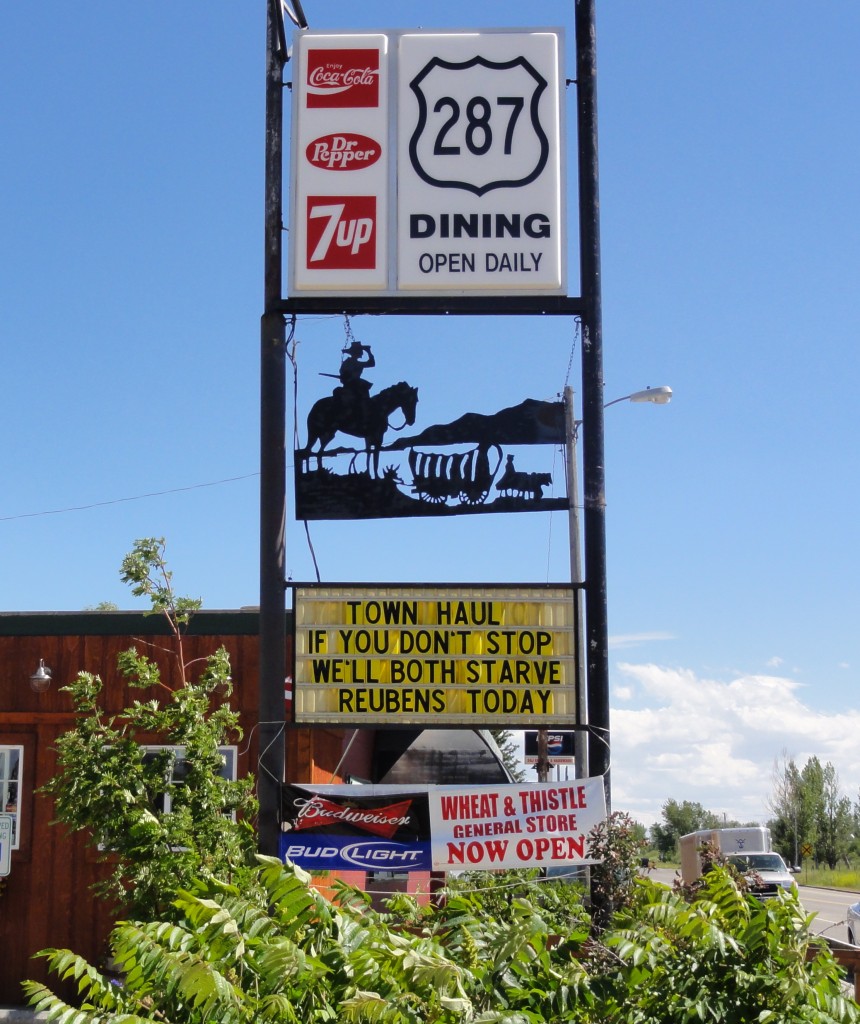 A curiously compelling sign we spotted in Harrison, MT. While we didn't have the reubens we did stop for ice cream sandwiches.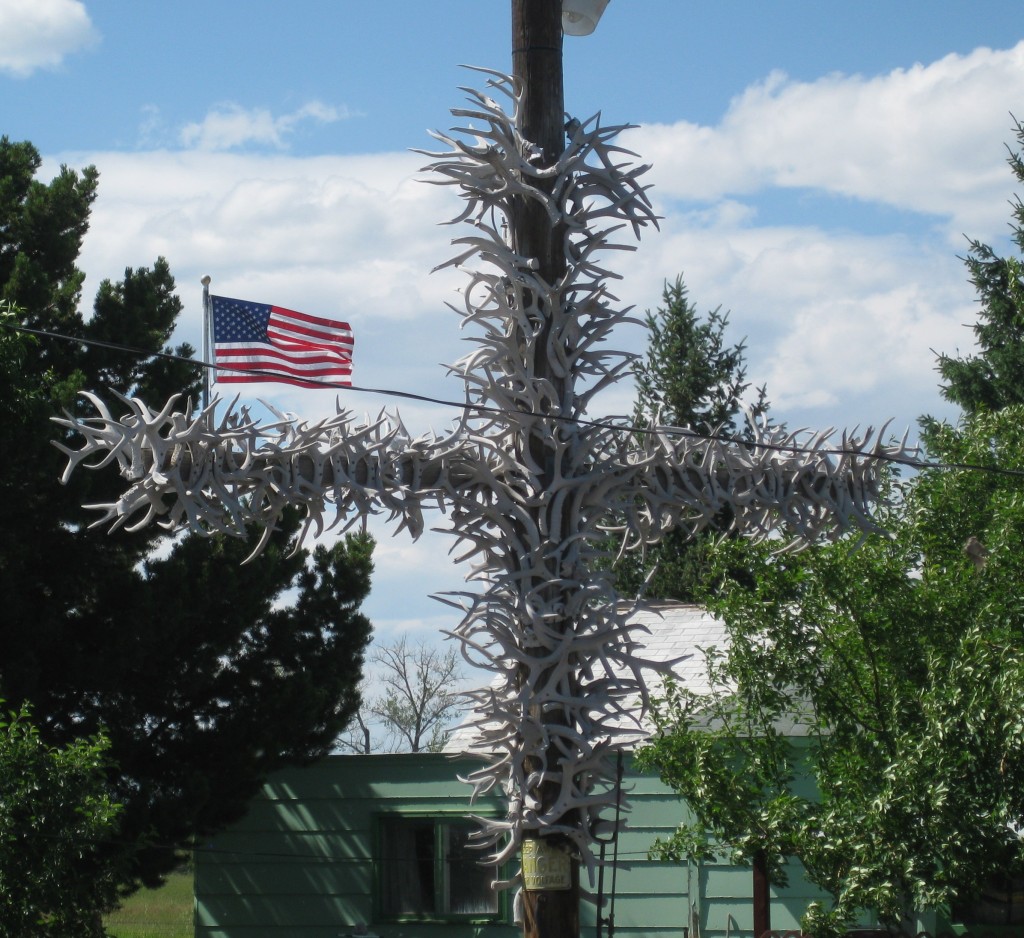 An interesting display of animal parts that stopped Jess and I dead in our tracks. If anyone understands the symbolism pray tell.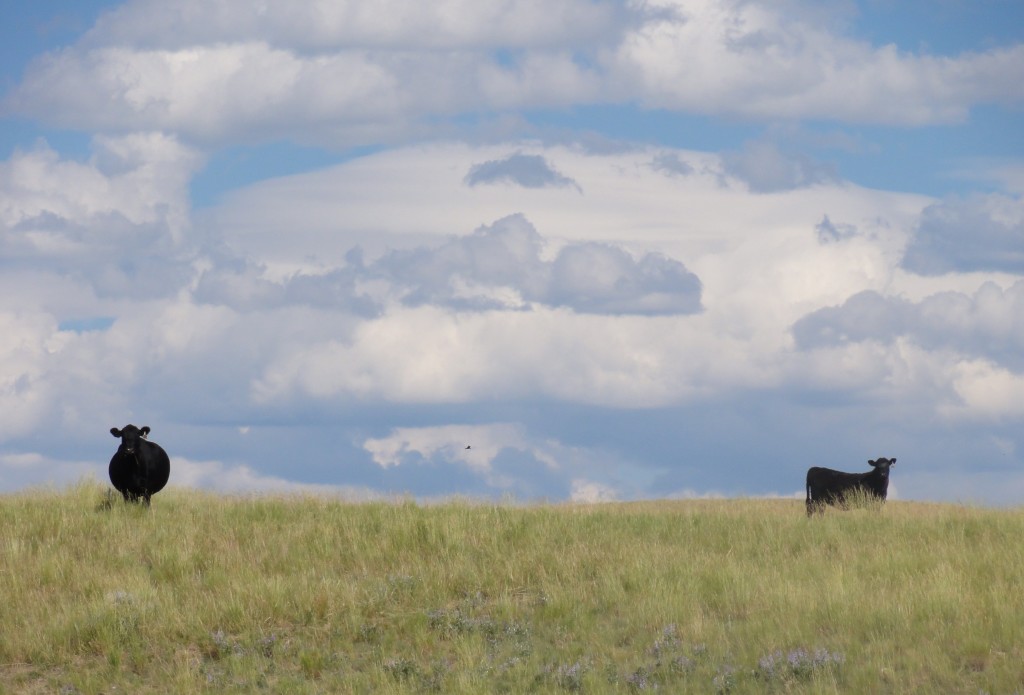 We always get the attention of the locals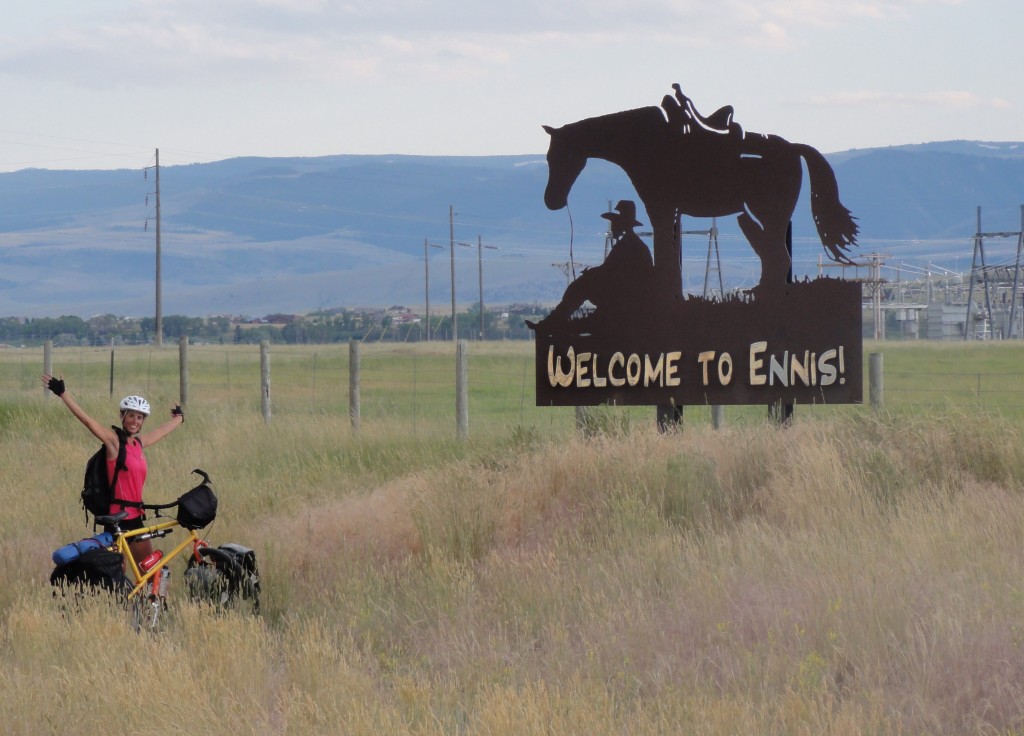 Arriving to our destination and being welcomed by a particularly neat welcome sign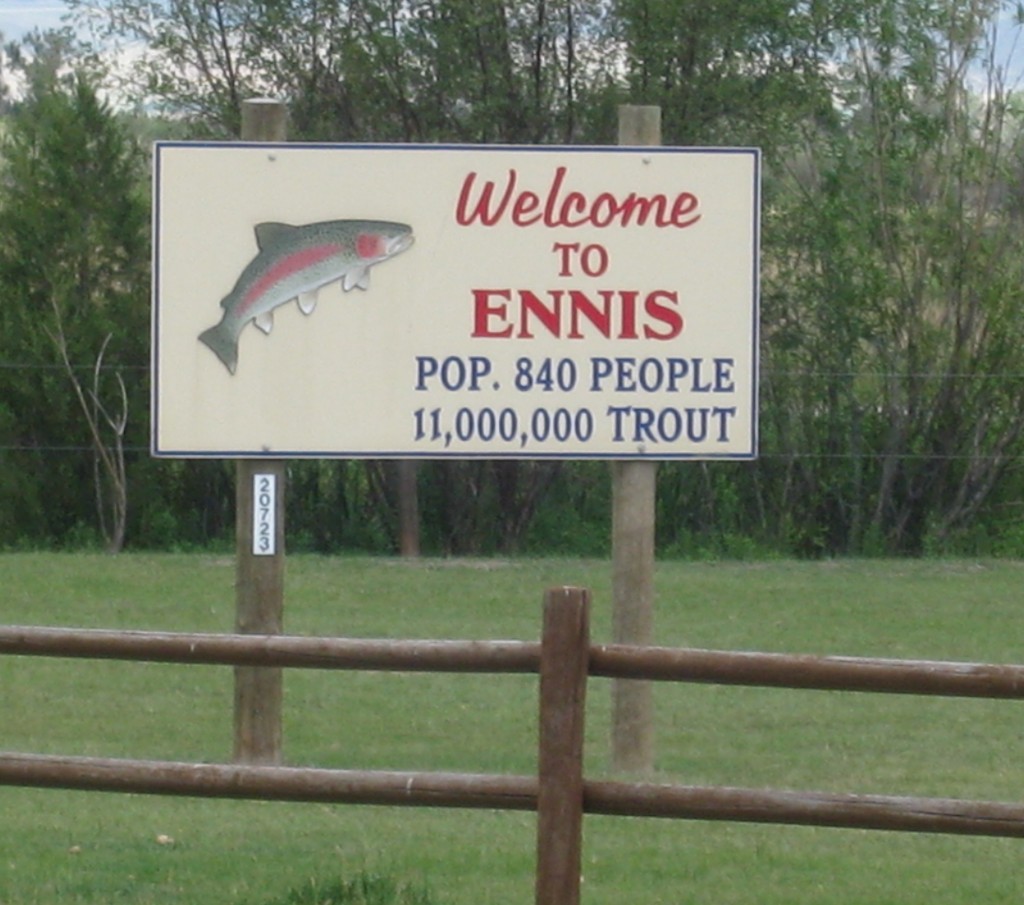 Just in case you wanted to know…
We cycled into Ennis and were ecstatic to find out our fellow cyclists Roman and Eric had arrived as well. We set up camp together and exchanged road stories of all that we had encountered since Missoula. We told them about crazy Skalkaho Pass and they announced that they had a "present" for us. From one of their panniers they produced a brightly colored little girl's dress they had found sitting on the side of the road; brand new still in the package.
We decided that since it was much too small for us it made a better headdress for Eric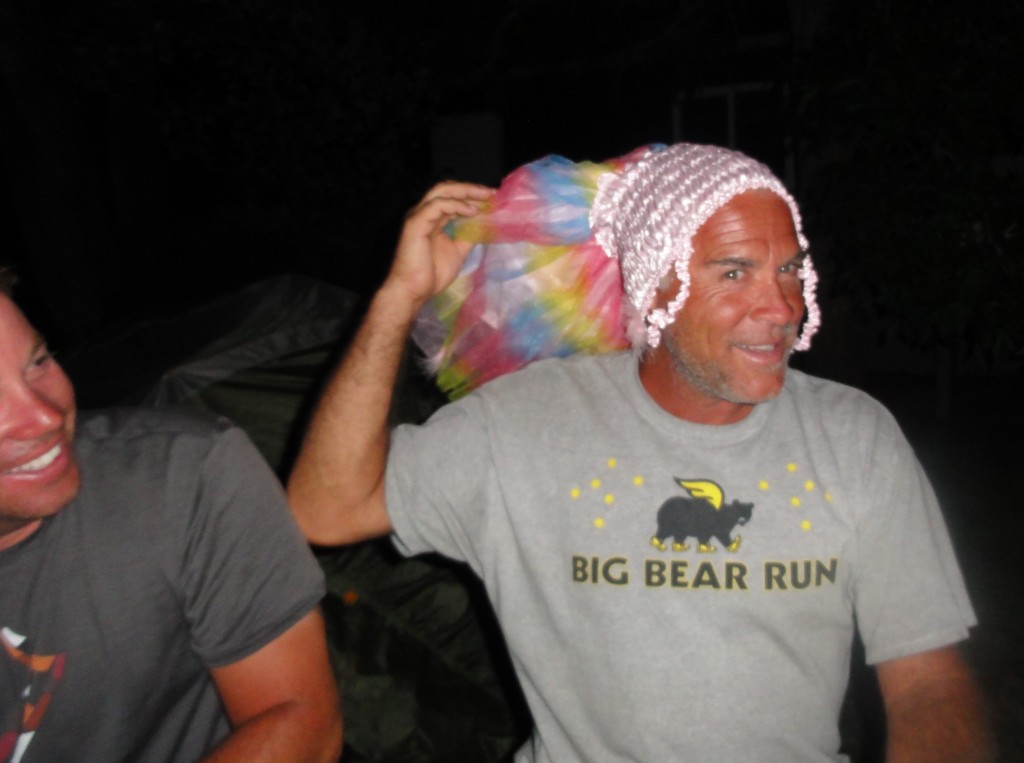 It's difficult to convey in writing just how much uncontrollable laughter was shared that night.