Start point: Pesaro, Italy
End point: San Marino, San Marino
Miles: 28
Key words: micro state, Nona, brothers, UNESCO, refugees, hitch hiking
We said our goodbyes to our awesome host Daniele and pedaled away from Pesaro. The city had quickly become my favorite Italian city of the trip with its countless bicycles, beautiful waterfront and comfortable pace. Today we would be cycling to country #6 of the trip: San Marino. An enclaved micro state perched in the Appenine mountain range, San Marino is the 5th smallest country in the world by area. The line up goes as such: Vatican City, Monaco, Nauru, Tuvalu, San Marino. As we were visiting three of these countries this trip Bita and I joked that we would need to visit Nauru and Tuvalu next trip. Who's up for a quick visit to Oceania?
We departed Pesaro and continued North along the sea. Tiny beach towns dotted the coastline and we cycled leisurely taking in the details around us, knowing we had a short day of cycling ahead.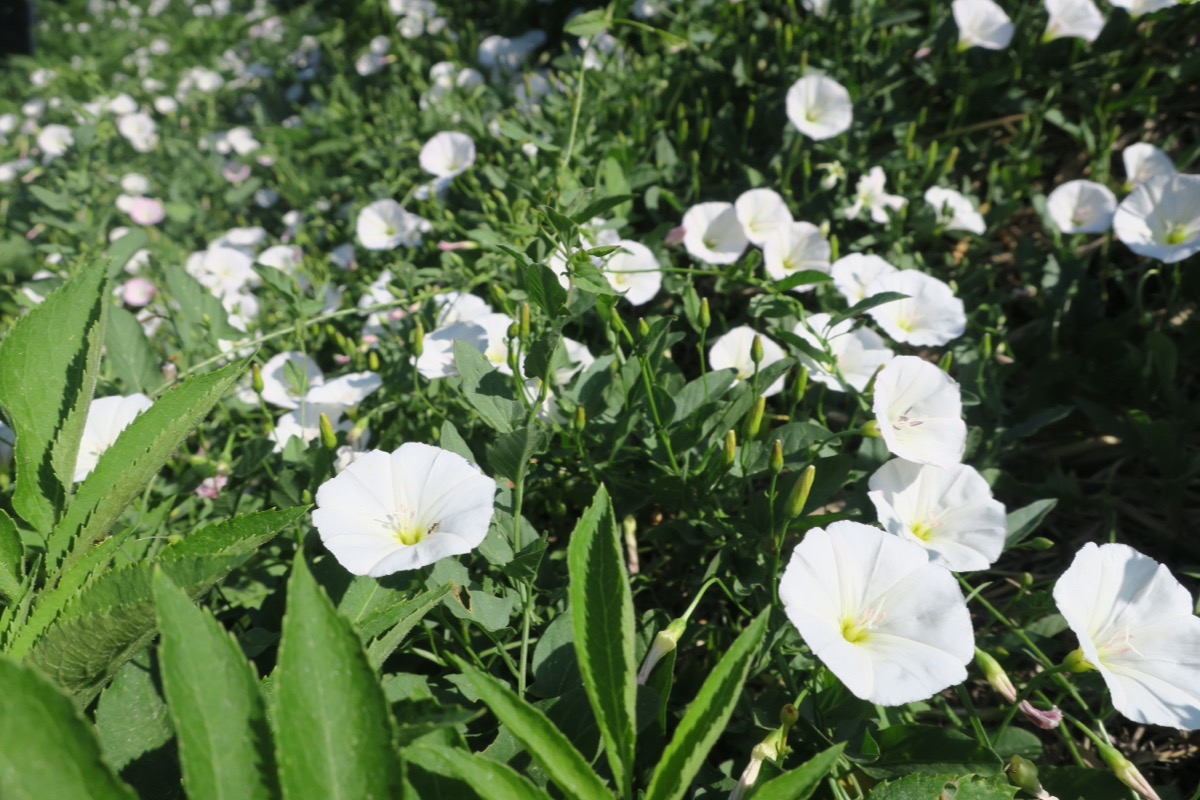 Roadside pretties
We began scouting for a quick lunch spot when we caught sight of the funky exterior of a restaurant called "Nona". The thing that first caught my eye was the word "Passion" in their logo and it seemed fitting. We locked our bikes and entered the beach chic restaurant painted in bright purples and blues.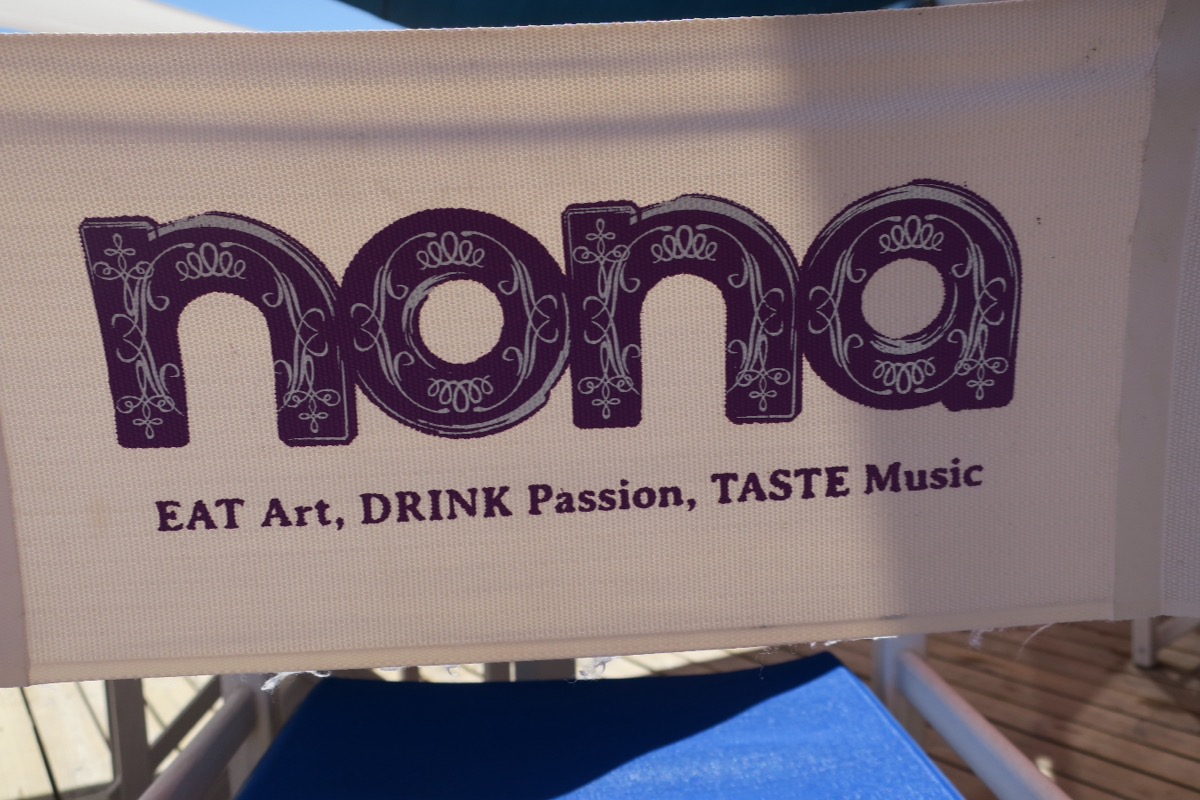 DRINK Passion
Lunch was a bit of a splurge, but the food was superb. We were especially impressed by our sushi roll that was topped with strawberry. Winning!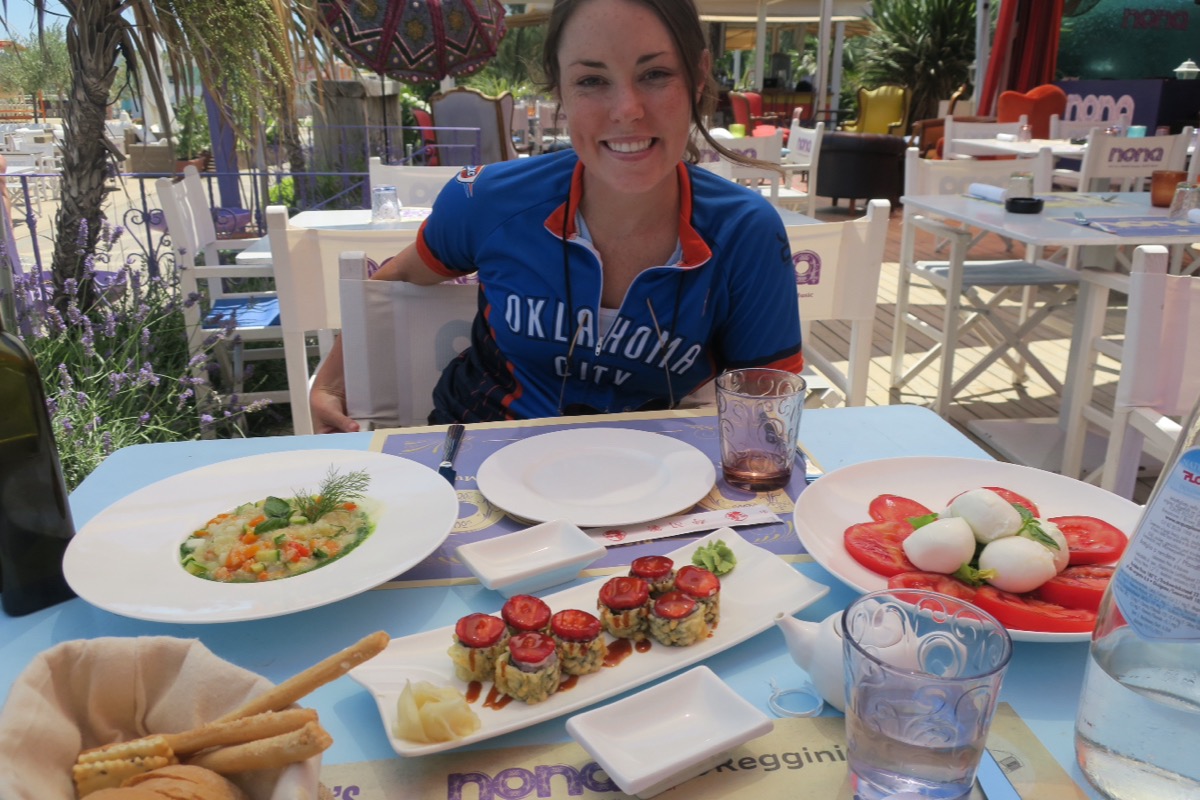 An incredible lunch
After our luxurious lunch we broke away from the coast, working our way through a mix of small highways and roads to shave off some distance to San Marino. At one point we ended up on a road that dead ended in someone's backyard. (They didn't seem bothered by it so maybe it's a common occurrence?) Another road led us by a motorcycle museum. Had it been a bicycle museum we would have stopped! I was most intrigued, however, by a field brimming with this alien plant.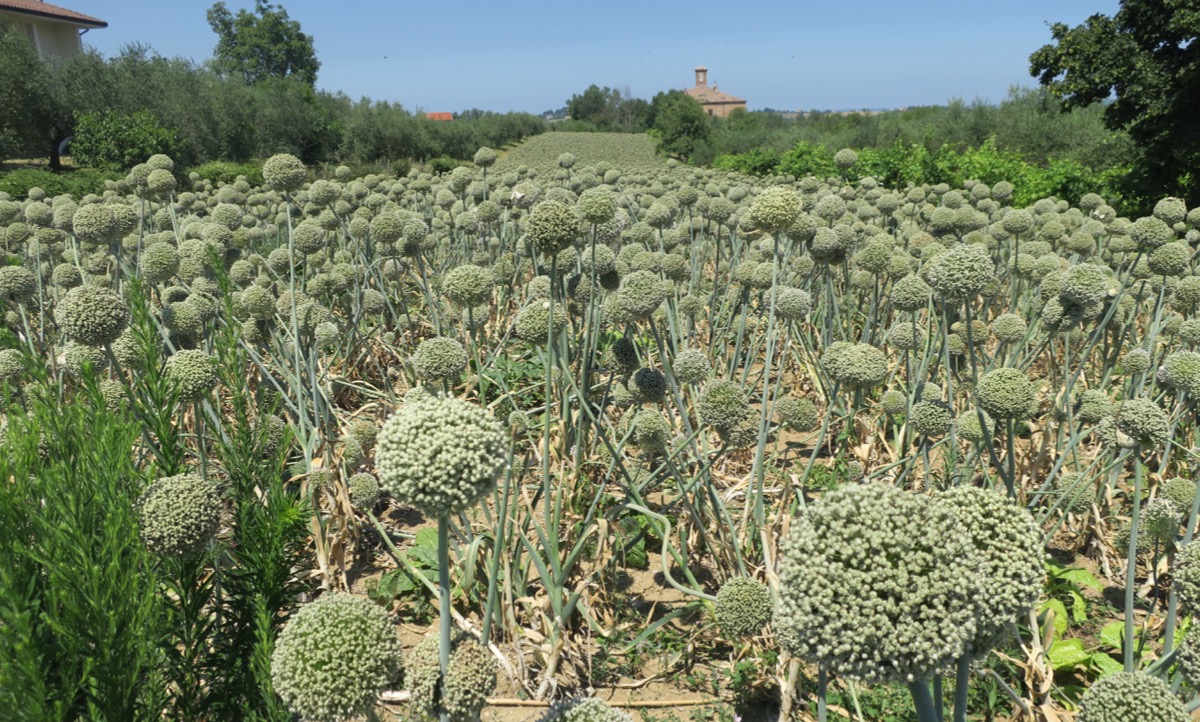 Anyone know what this is?
We finally merged with the busy highway that would lead us to San Marino, at the entrance of which we stopped to take the obligatory photos.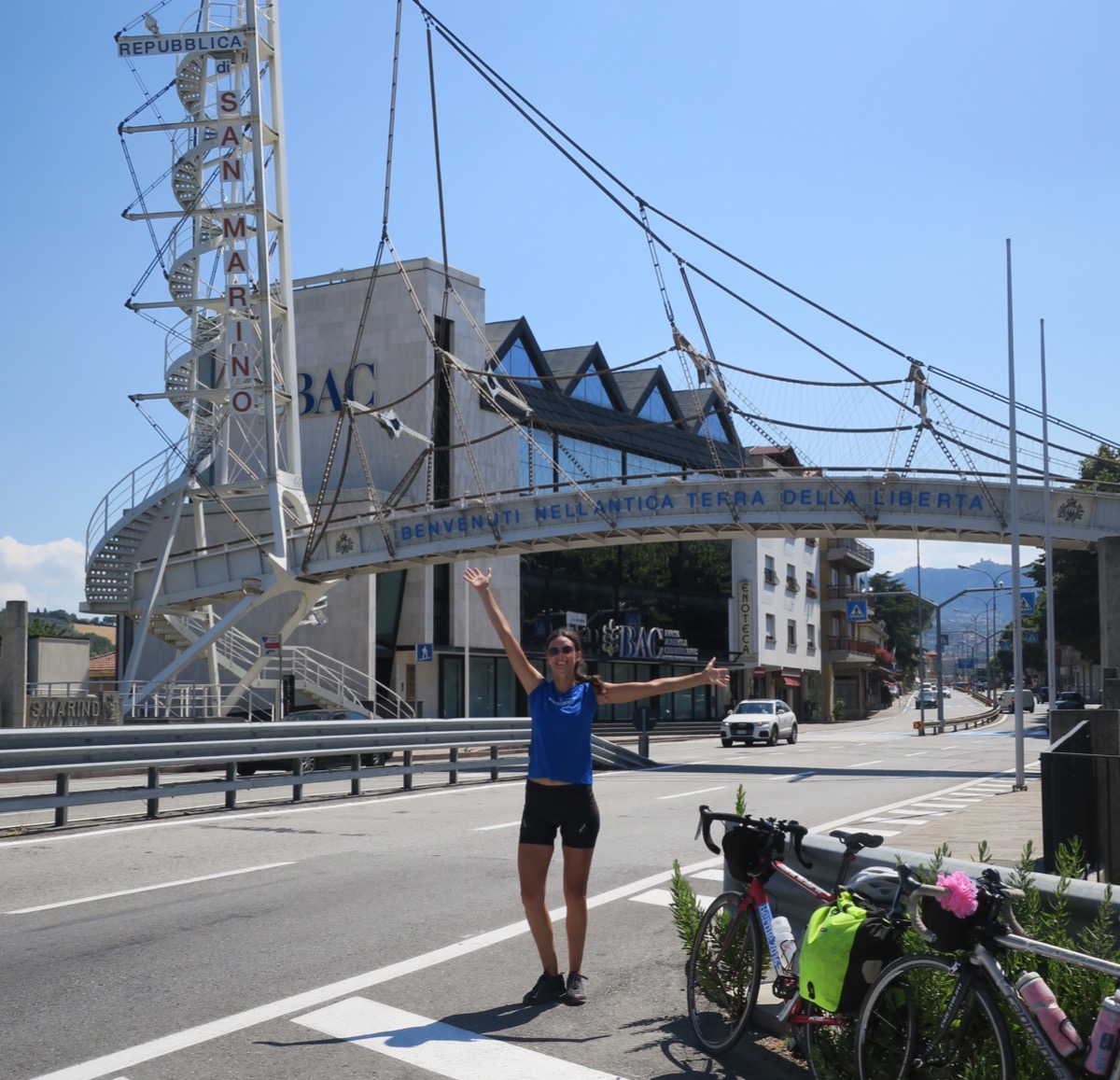 Entering San Marino
We had cycled slight inclines earlier, but that was nothing compared to what we encountered upon entering San Marino. It is a wonder that such a tiny nation as San Marino has been able to keep it's autonomy since 301 AD. In fact it is lauded as the oldest surviving sovereign state and republic in the world. Much of it's success is likely to the walled city's strategic mountaintop location (2,457 feet at it's highest point) and the Sammarinese historically being highly skilled with a crossbow. This walled mountaintop fortress is what we cycled towards.
Truth be told our actual accommodations with our second couch surfing host was probably closer to 1,500 feet, but it was a brutal climb none the less. Up up up we went, pausing at moments to wipe sweat from our foreheads and gulp warm water. At some points our path was so steep we didn't want to stop for fear we wouldn't be able to get the bikes going again. The road never stopped climbing.
Finally we reached the home of our host and paused to catch our breaths before ringing the doorbell. We were immediately invited in by Guido and his brother Luca who offered us ice cold water and made us feel right at home. True to traveler form though they showed us a space for our bikes, our room (we got our own room!), and the restroom. We took showers to wash the day of us and prepared to join Guido and Luca as they gave us a tour of the old city.
We hopped in Luca's car and he expertly navigated the steep roads and sharp turns taking us the rest of the way to San Marino's old city. Each viewpoint became more beautiful and dizzying and we weren't even to the top yet.
The old city of San Marino is beautiful and perfectly maintained. It's no wonder that the old city bears the proud title of UNESCO World Heritage Site. Cream colored stones shape the streets and buildings, rooftops are perfectly spaced red tile and wrought iron touches add a feeling of medieval beauty.
We scaled a height defying stone path and climbed to the highest tower to take in a 360 degree view of San Marino. The world around us looked endless. We could see the Mediterranean to our east, and Guido said a few times a year when the conditions are just perfect one can faintly see Croatia. We felt on top of the world.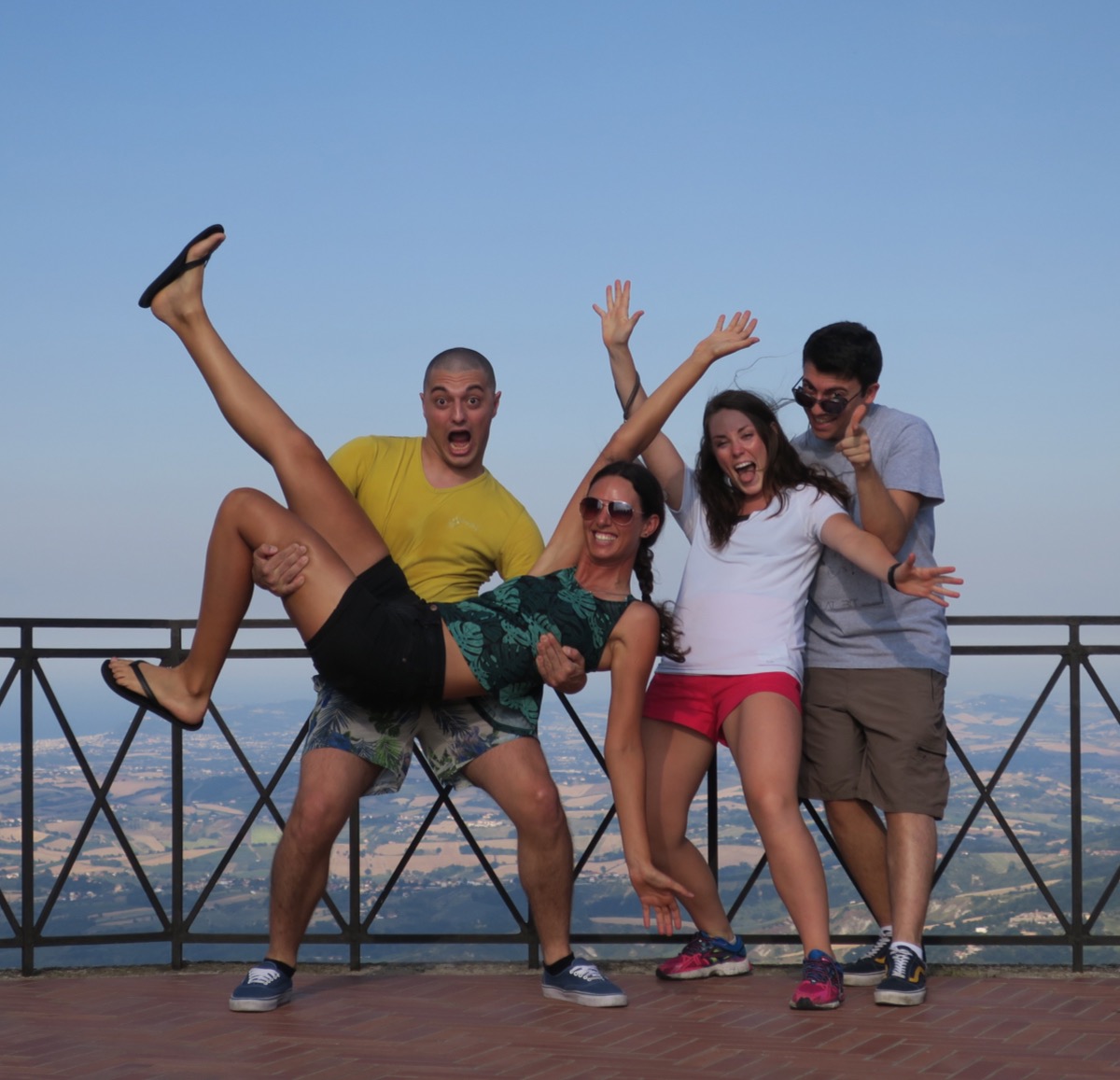 Our crazy awesome hosts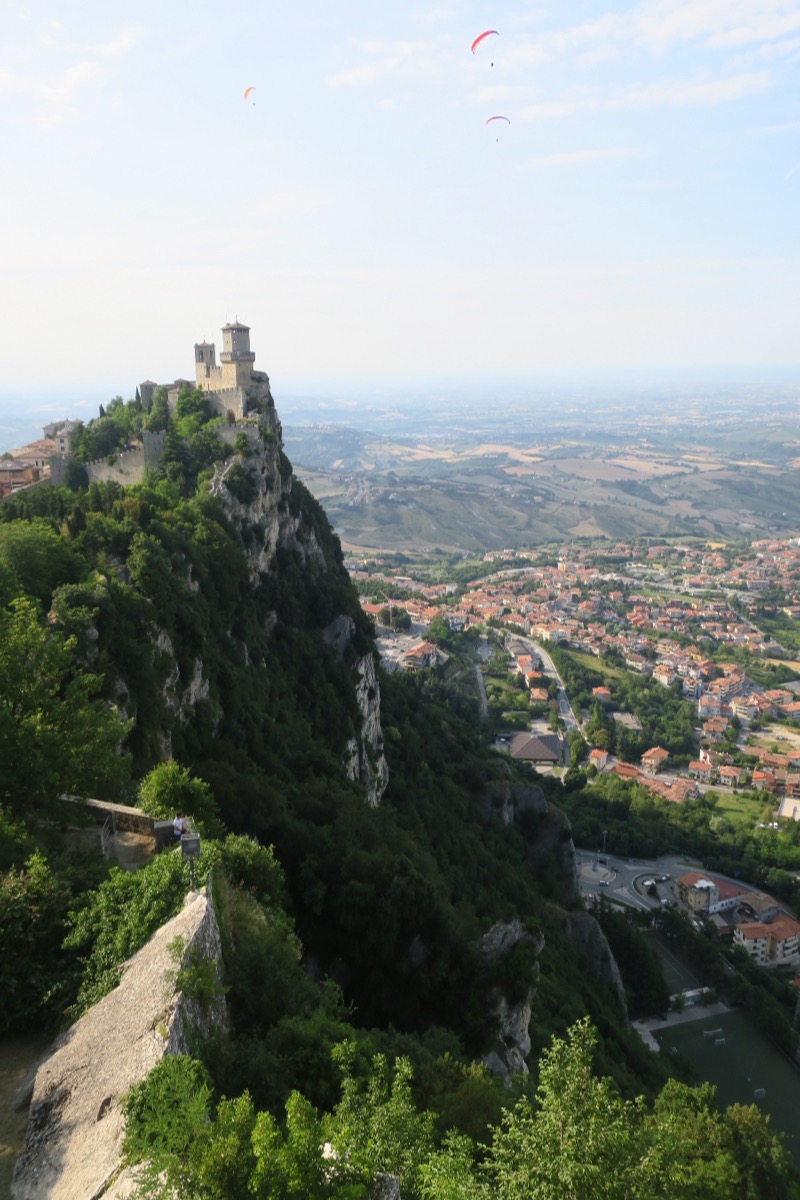 On top of the world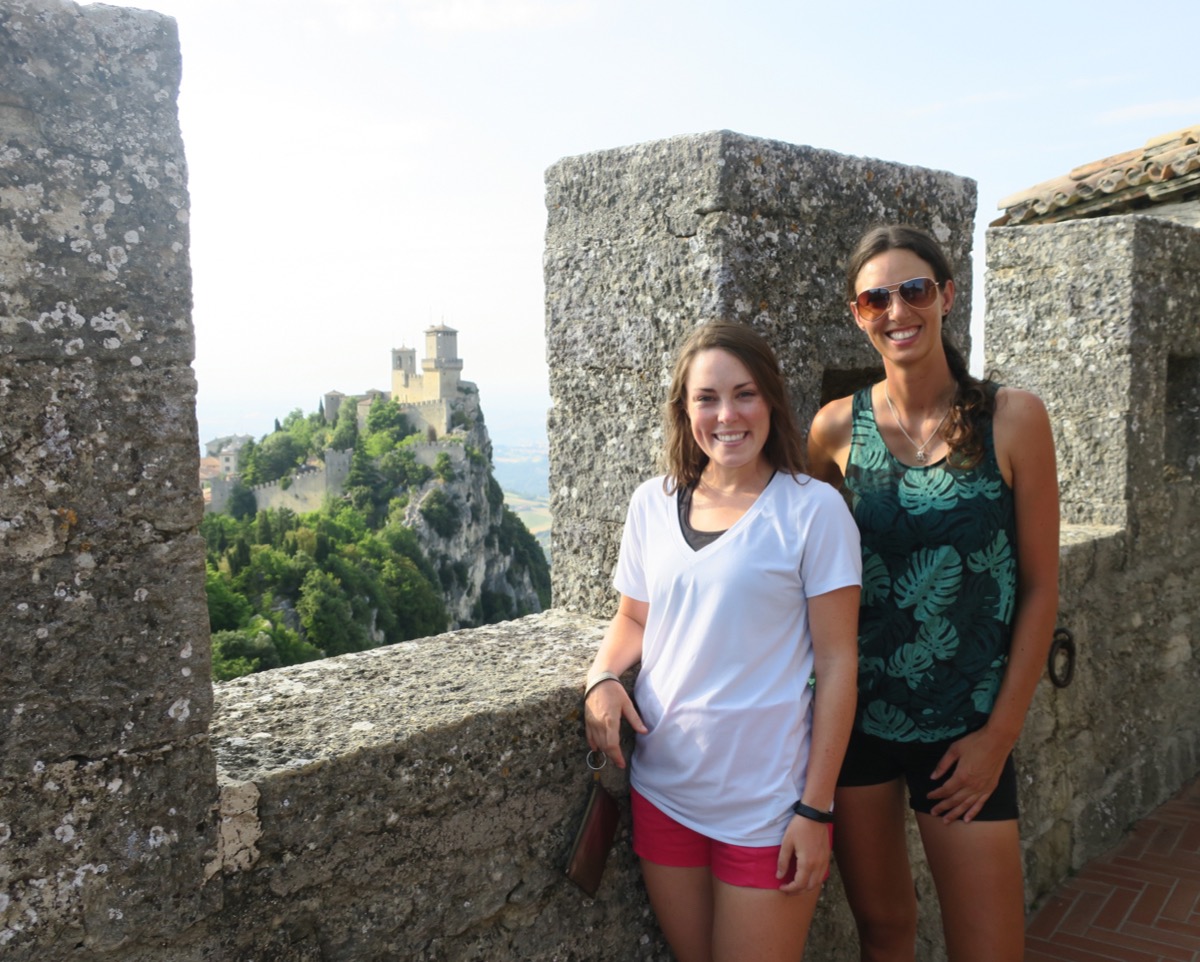 Sisters on top of the world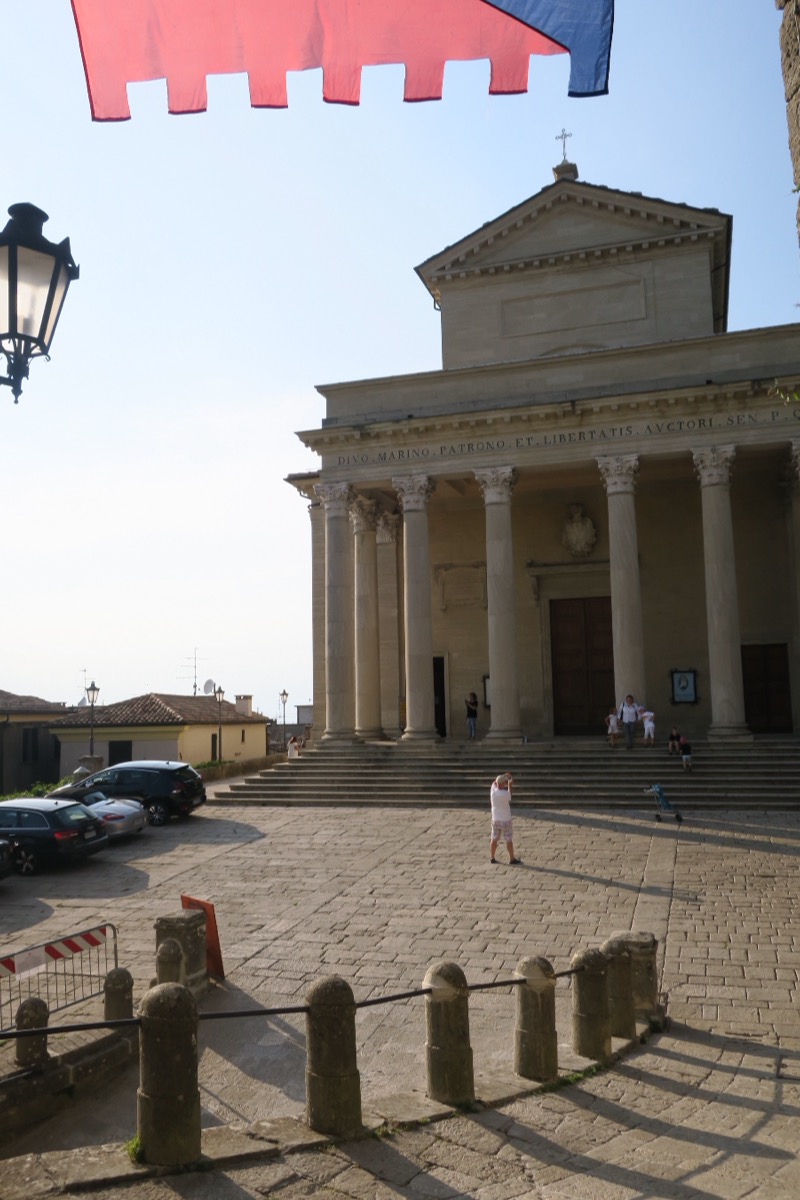 The Basilica del Santo Marino, am ode to the city's founder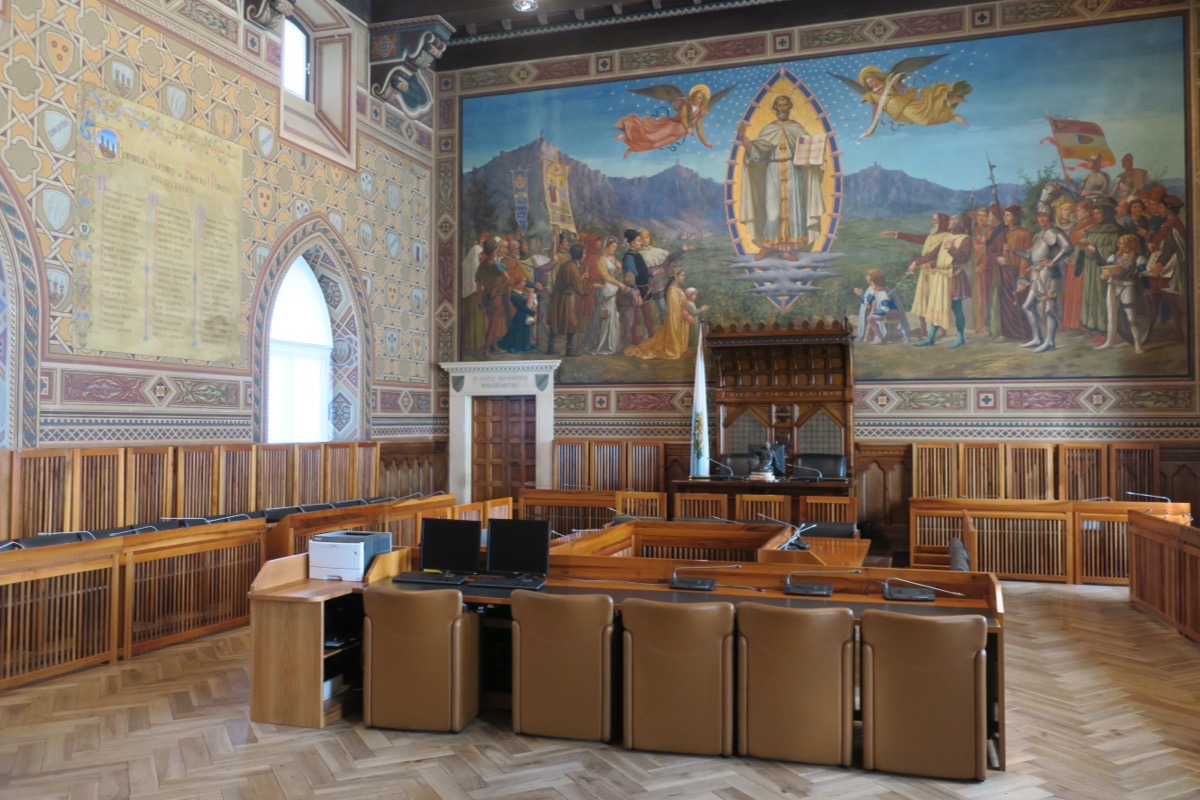 Where the legislative magic happens in the government building
We were lucky in our timing and were able to join an official tour of the ancient cisterns below the government building. Within which an exhibition detailing the Mediterranean refugee crisis was on display.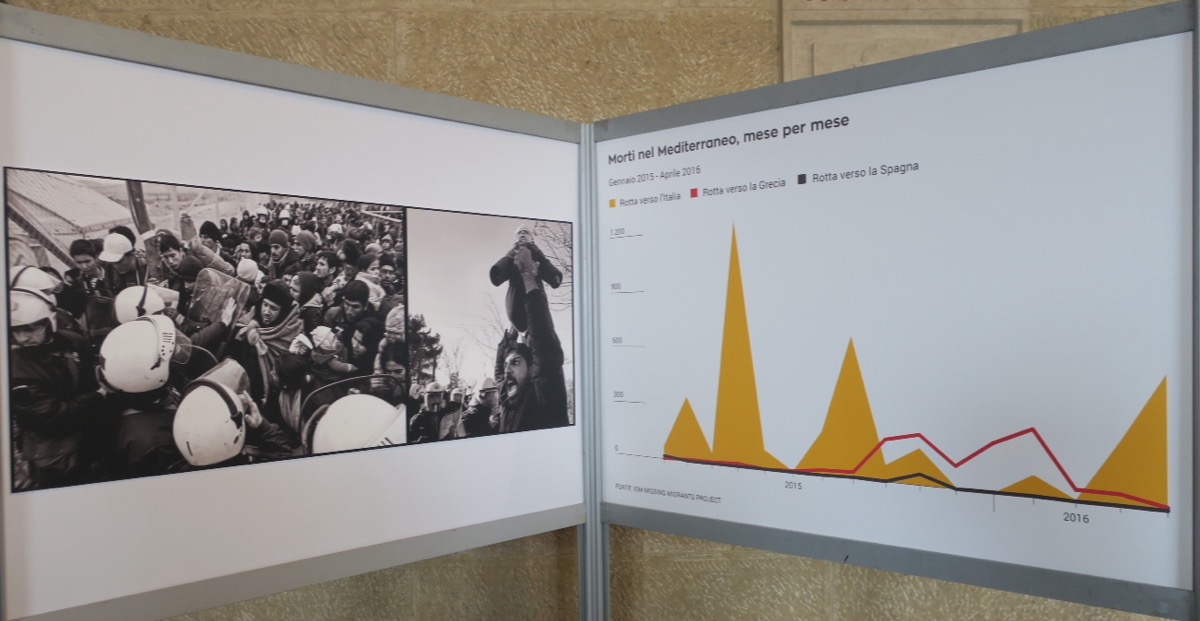 Mediterranean refugee crisis exhibition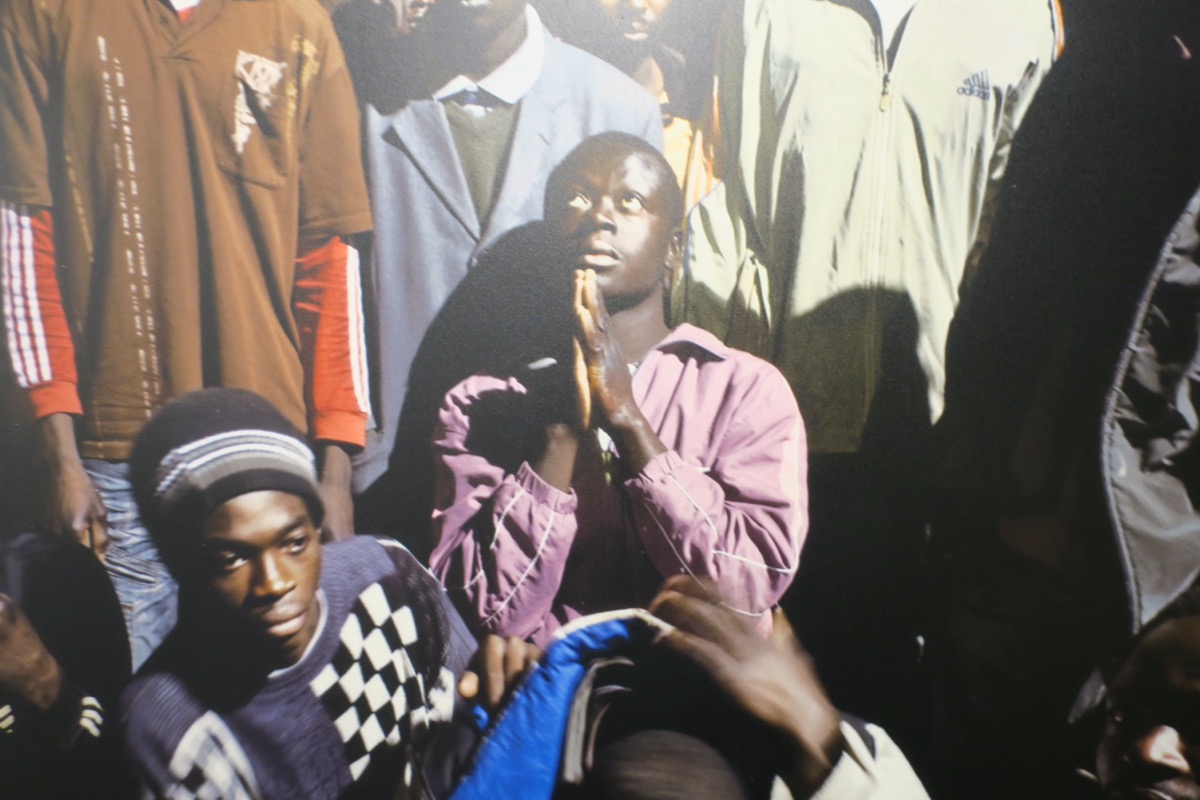 A moving photo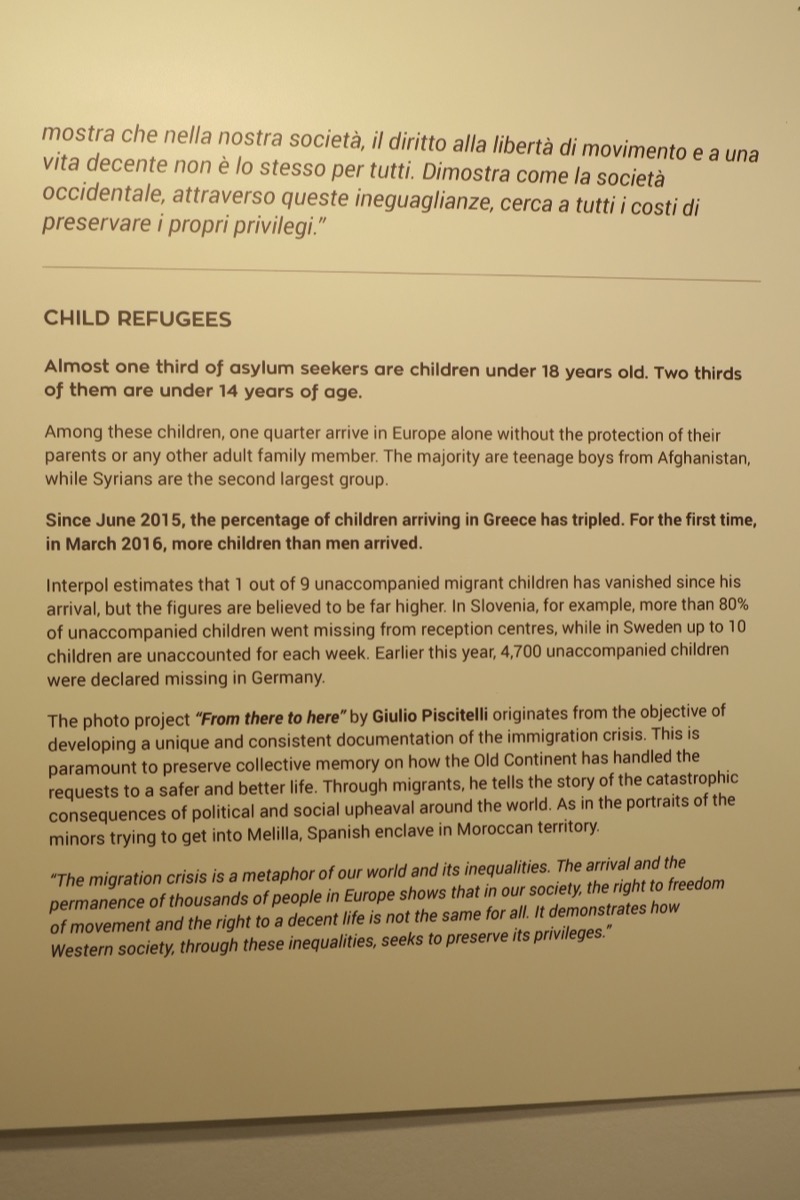 "The migration crisis is a metaphor of our world and its inequalities"
We strolled the old city streets for some time, stopped for an espresso, and scanned the many glistening shops. The day had been an incredible introduction to this fascinating nation, and we were both very grateful to our hosts for showing us their world. What a different experience we would have had if we had cycled to San Marino and stayed in a hotel. The evening was made even more special by the arrival of two additional couch surfers. Yara and Plume–two French gals larger than life–who were hitch hiking around Italy. Over a heartfelt meal Guido prepared for our group of adventurous females we exchanged questions about the logistics of traveling by hitch hiking and traveling by bike. All of us had countless stories to share about the kindness of perfect strangers. (Situations of war and conflict aside) The world really isn't that scary of a place when you venture into it.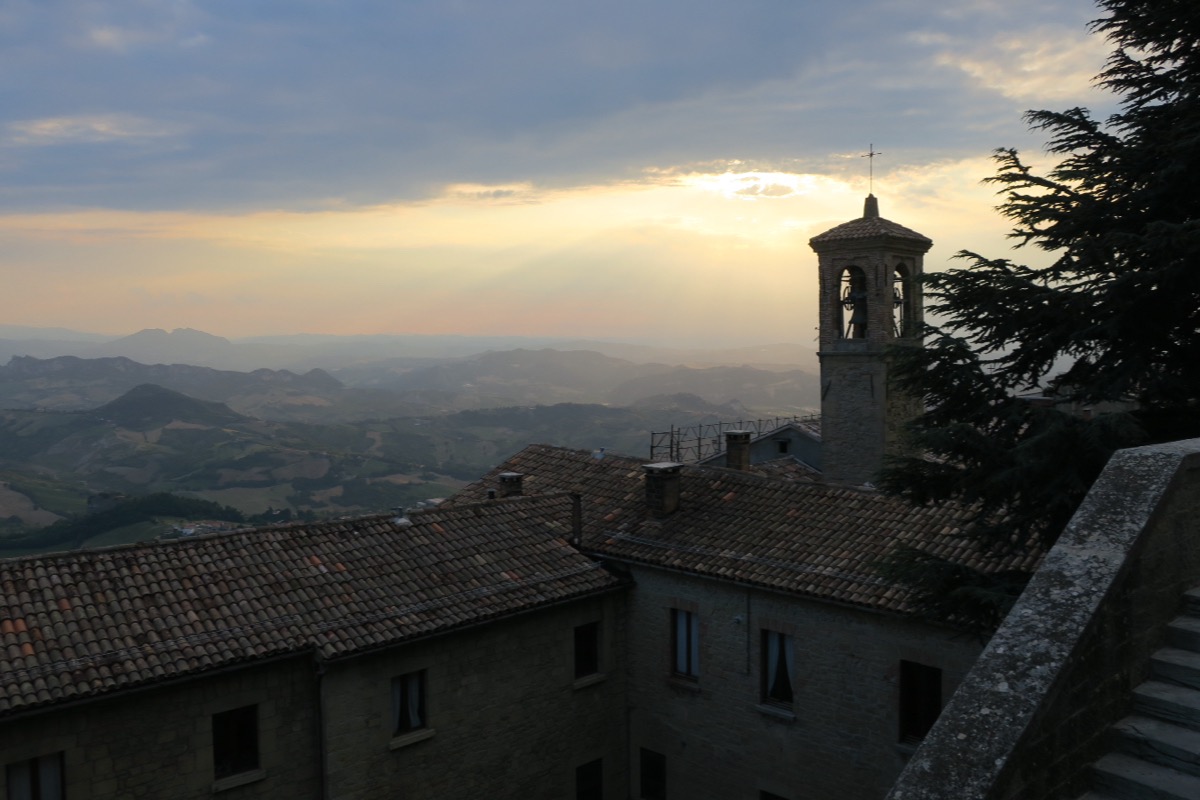 The sun sets over San Marino
Total miles so far: 1,487