After 3 full days of recuperation we were excited to be back on the road. Jess and I spent the evening prior going through our panniers and weeding out anything we wouldn't need for the remainder of the trip. Some extra articles of clothing, a deck of playing cards and a couple books didn't make the cut. We were motivated to complete our trip in 10 weeks so it was time to get serious.
We had our bikes upside down on the lawn carefully cleaning and oiling their chains when the neighbor across the street called and waved to us. "Nice article in the paper girls!" We scampered over to see the print. There we were a black and white photo of us sitting next to our bikes in Eastern Washington with a 'No Parking' sign in the background. We grinned from ear to ear. We were practically famous!
Aside from our presence in the Sioux City Journal this day was also special because Jess' uncle Brent was joining us for the day. Also we would be crossing into Iowa today (State 7!). We would also be following the first day's route of this year's RAGBRAI, a non-competitive week long ride across Iowa which has drawn thousands of people from all over the United States and abroad since 1972. I hope I can make it for the actual event someday. For more information on RAGBRAI check out their website: www.ragbrai.org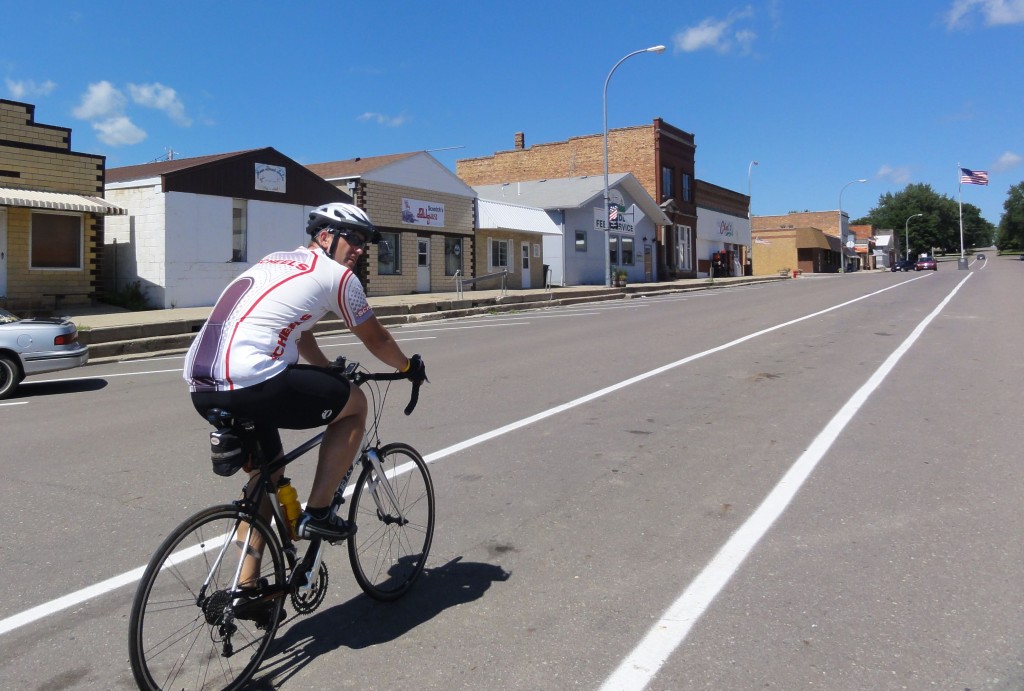 Brent cycling through Kingsley, IA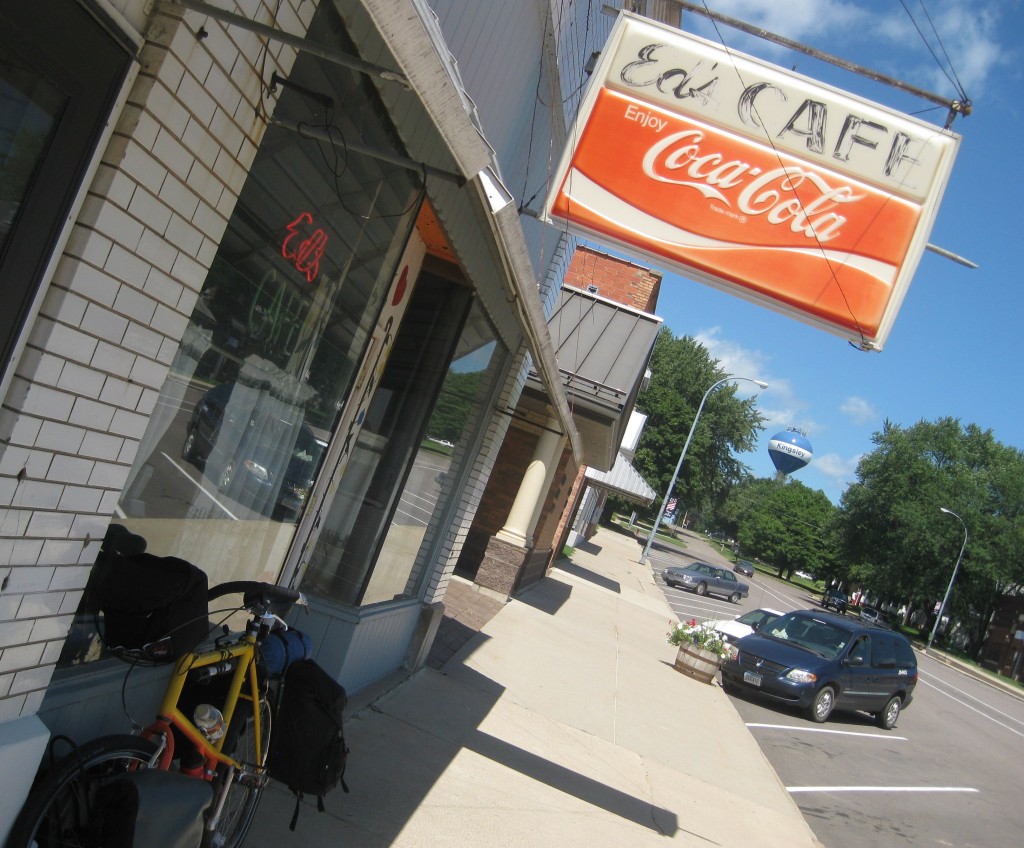 We stopped off at Ed's Cafe in Kingsley, IA for a bite to eat. We had just sat down when a man in a booth across from us said softly "so let me guess, you from Portland, Oregon?" Jess and I were both amazed and about to commend him on his intuitive power when he lifted the paper he was reading enough to flash our article at us. Oh, I just about blushed, I had already forgotten about that.
Brent had planned to cycle the entire 75 miles to Storm Lake, IA with us but a few broken spokes later his bike was no longer up to the challenge. We parted ways in Washta, IA; a town whose claim is "The coldest spot in Iowa." I guess every city needs something to be proud of.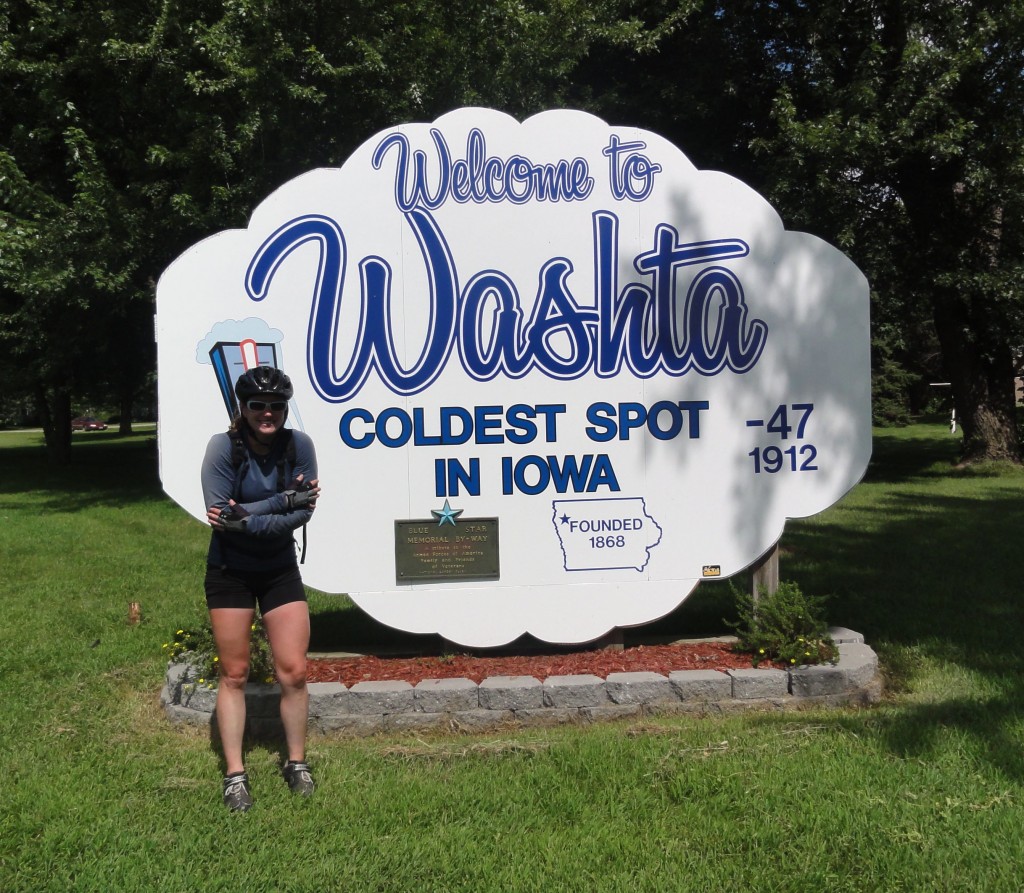 "Freezing" in Washta, IA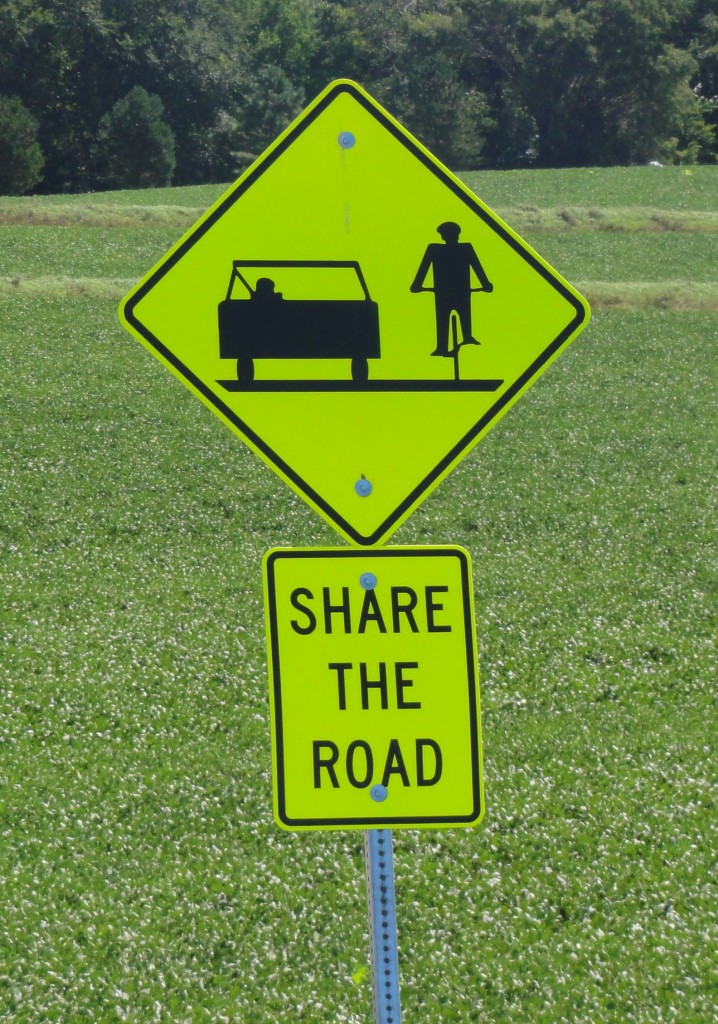 Yeah, what they said!

Dedicated Photographer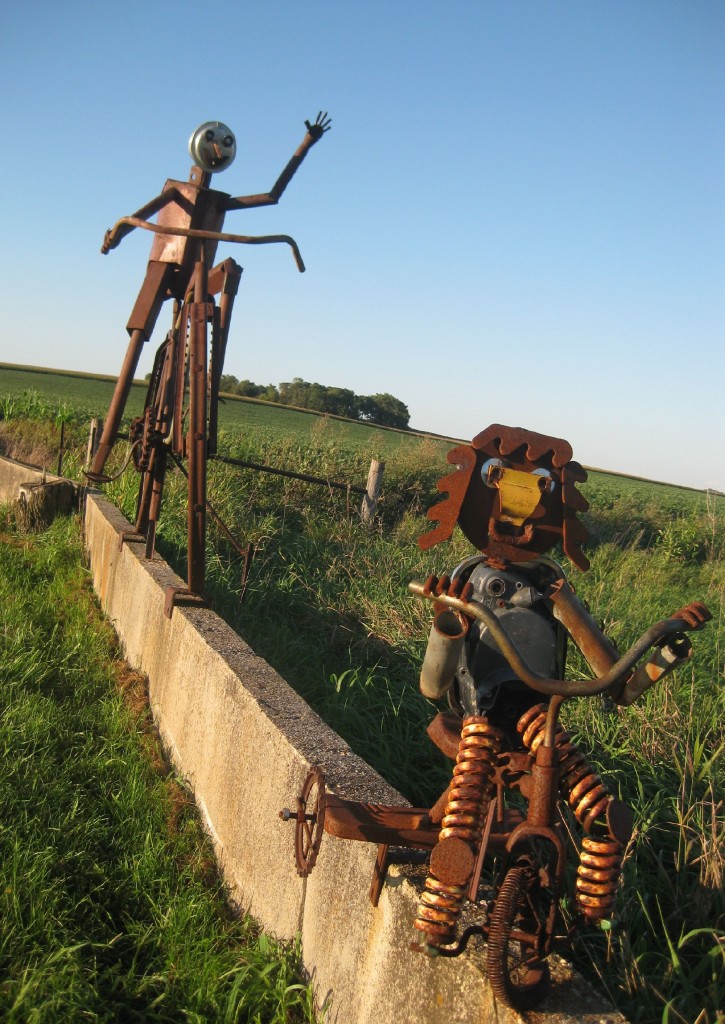 A bicycle-inspired work of art
As the evening progressed we were lulled by the pastel colors painted across the Iowa sky
We arrived in Storm Lake, IA after dark and stopped at the first open store to ask where the city park was. Brent had suggested that during RAGBRAI cyclists stayed there so it should be fine for us as well. We stopped in and began chatting with the two kind souls there. They were amazed by our story and insisted on giving us two pizzas which we wolfed down thankfully.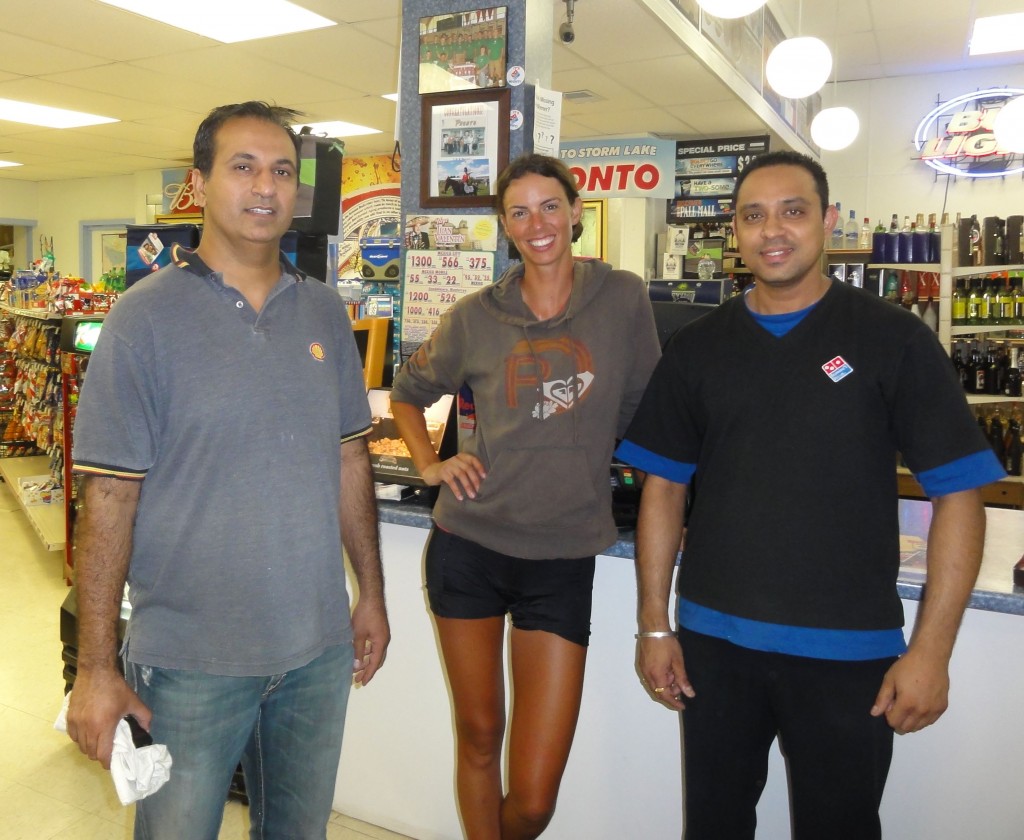 The kind souls who didn't let us go hungry in Storm Lake, IA