Day 46 Why We Love Truckers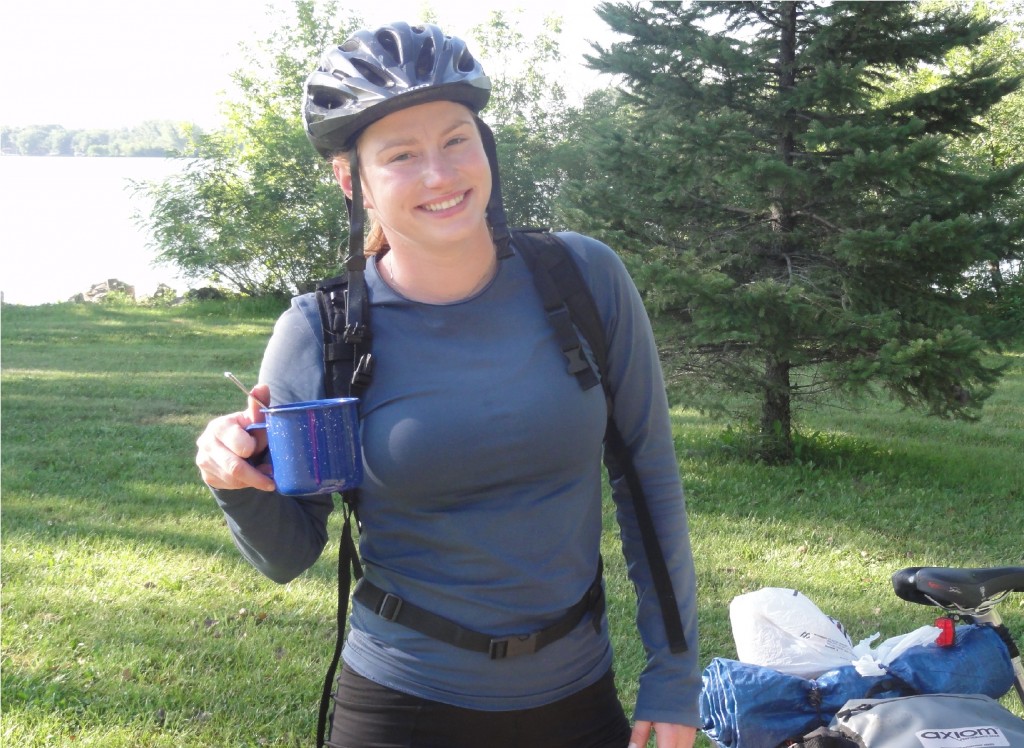 Jess getting  geared up for the day with a cup of joe in Storm Lake, IA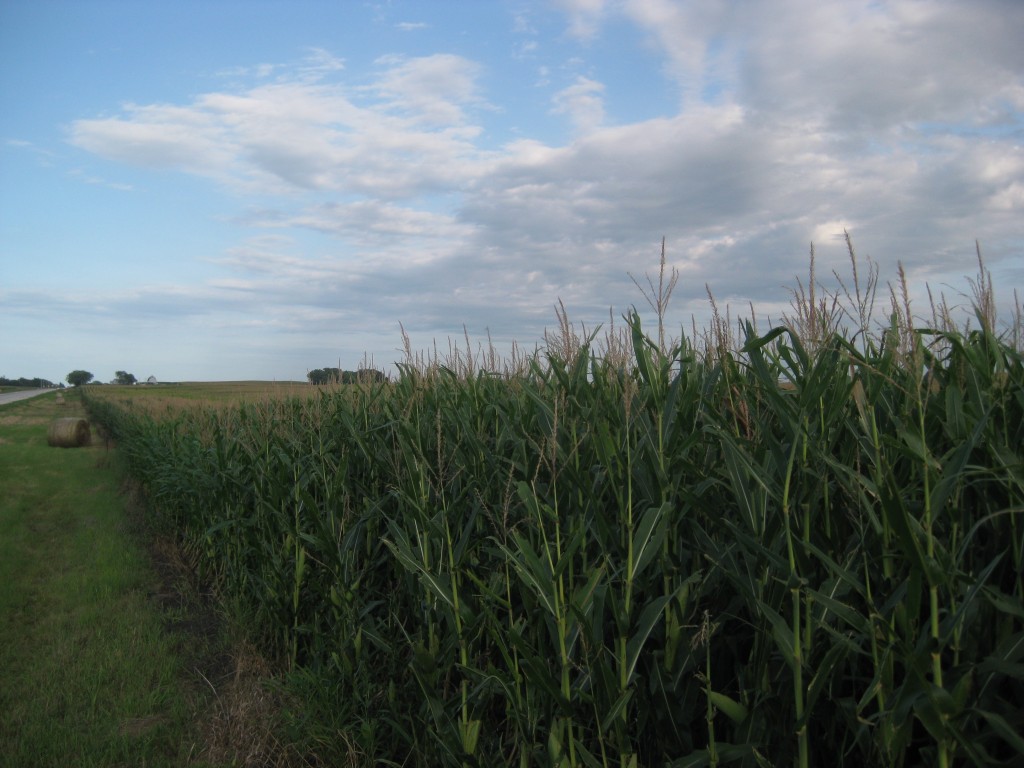 So many corn fields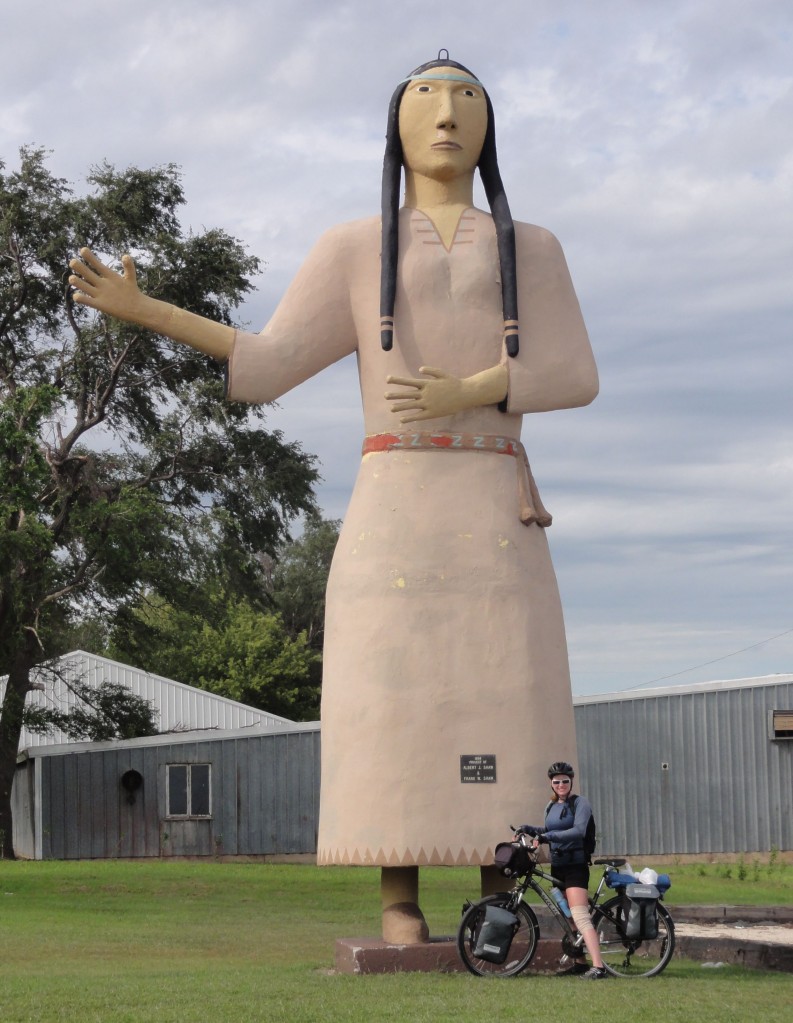 We stopped in Pocahontas, IA "The Princess City" to replenish our water supply and found this statue of Pocahontas. Not the most flattering rendition of the woman I've ever seen.

We were flying across the flat and nearly traffic free country roads of Iowa
Until this point we had been taking the tiny country roads that patchwork quilt their way across the state. Wanting a more direct route we decided to try highway 3; a road that looked like it would carry us directly across the entire state. As soon as we cycled onto the highway, however, we had second thoughts. The highway was in terrible condition with a nonexistent shoulder and countless chunks of missing asphalt  that forced us to swerve into the road between large lumbering semi trucks. Most of the massive vehicles were filled with livestock ready for slaughter; sucking us towards the road with the fecal smelling gusts they created in passing. We stopped off at the next gas station to rethink our course.
So there we were with our outstretched map of Iowa tracing possible routes with our fingertips when four burly truck drivers began helping us decide on a route. They deliberated, speculated, calculated, and debated their way to a consensus that pleased them. On the road we have learned to value the suggestions of truck drivers. They know the main highways like the backs of their hands and are more aware of incline changes than the average passenger car motorists. Moral of the story: we love truckers!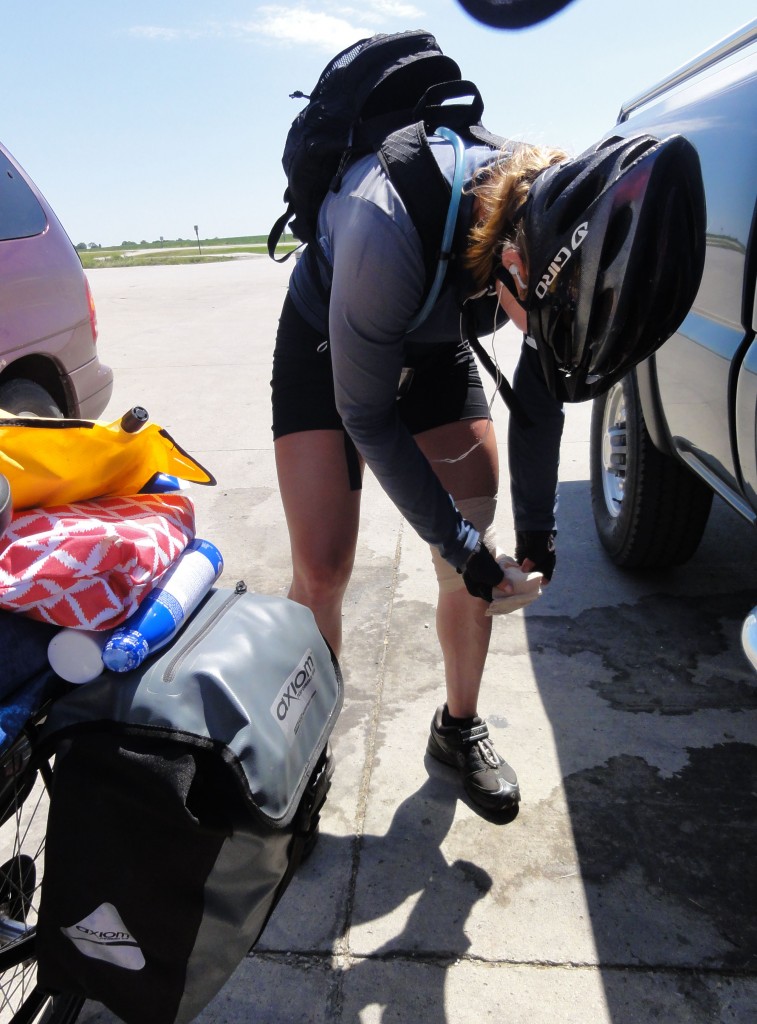 Besides our derrieres our knees have been the only part of our bodies giving us any real grief. My right knee was in searing pain in Idaho and they both ached for a time in South Dakota. Jess' became nearly unbearable in Iowa. A large part of the problem was our seat height so it has been a balancing act of adjusting our seats to alleviate knee pain while still being able to touch the ground so we wouldn't topple over when stopping.