We stayed in Dakota City, IA overnight at a tiny biking trail camping area. The facility had a covered area with picnic tables as well as restrooms and outlets to charge our electronics. There wasn't a "No Camping" sign posted and one local said it should be fine for us to pitch our tent for the night.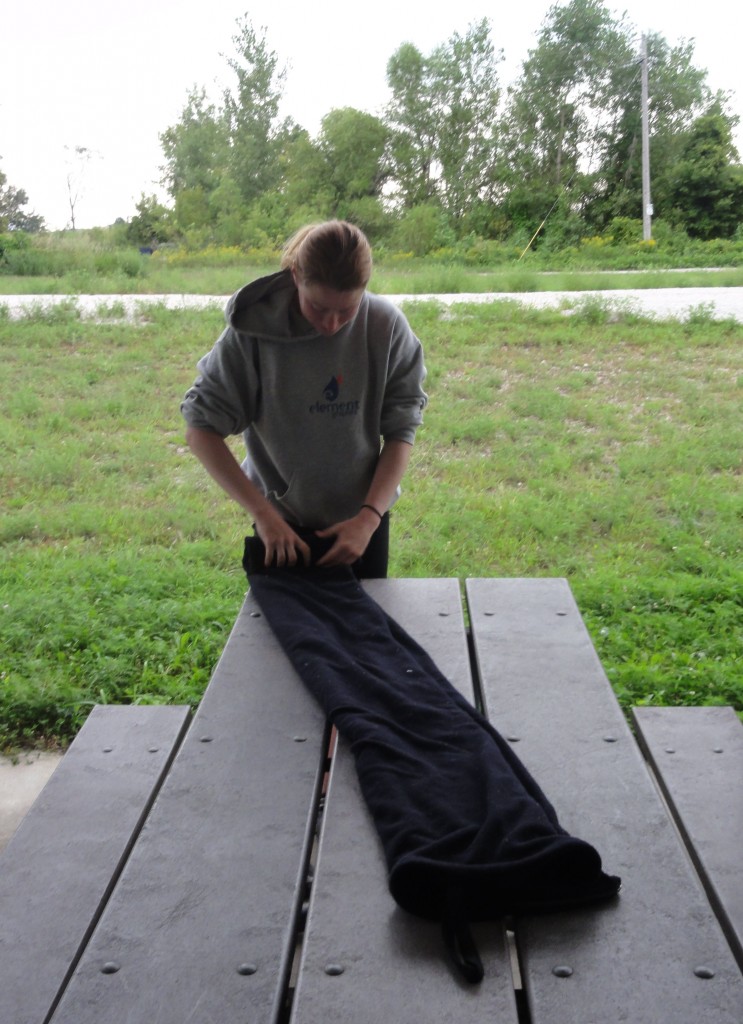 Jess partaking in our daily routine of breaking down camp. We opted for flannel sleeping bags for their compact size.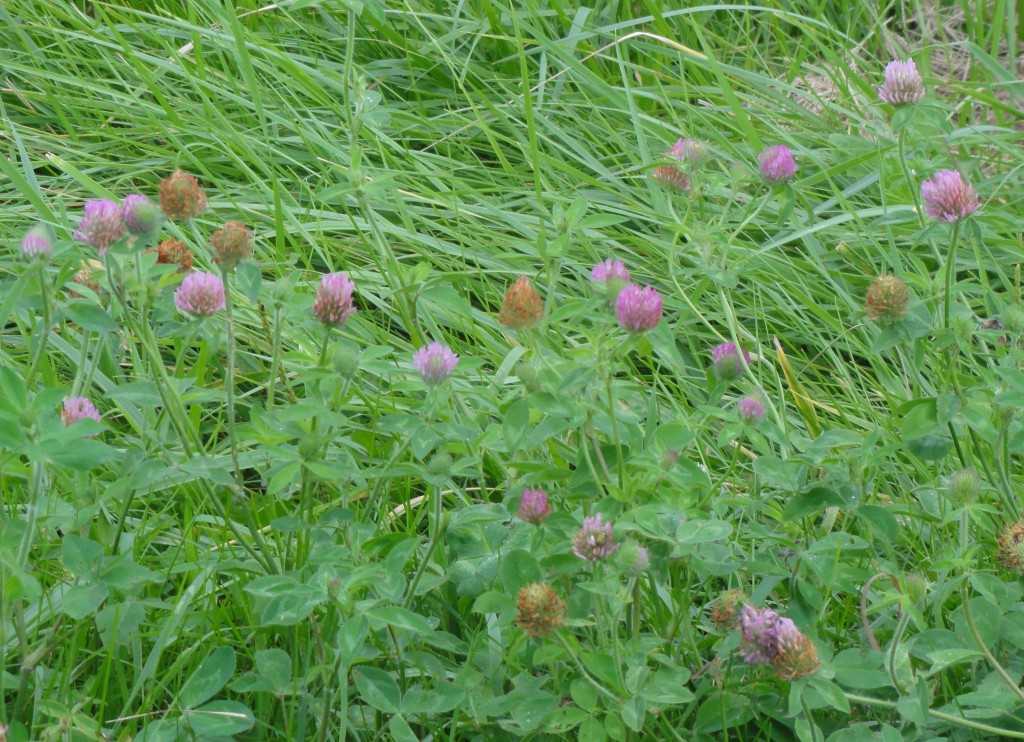 Happy little clover blossoms dotted the roadside through much of Iowa
We cycled into the historic town of Dows, IA. Seeing a sign for a welcome center we stopped to refill our water and pick up an extra state map.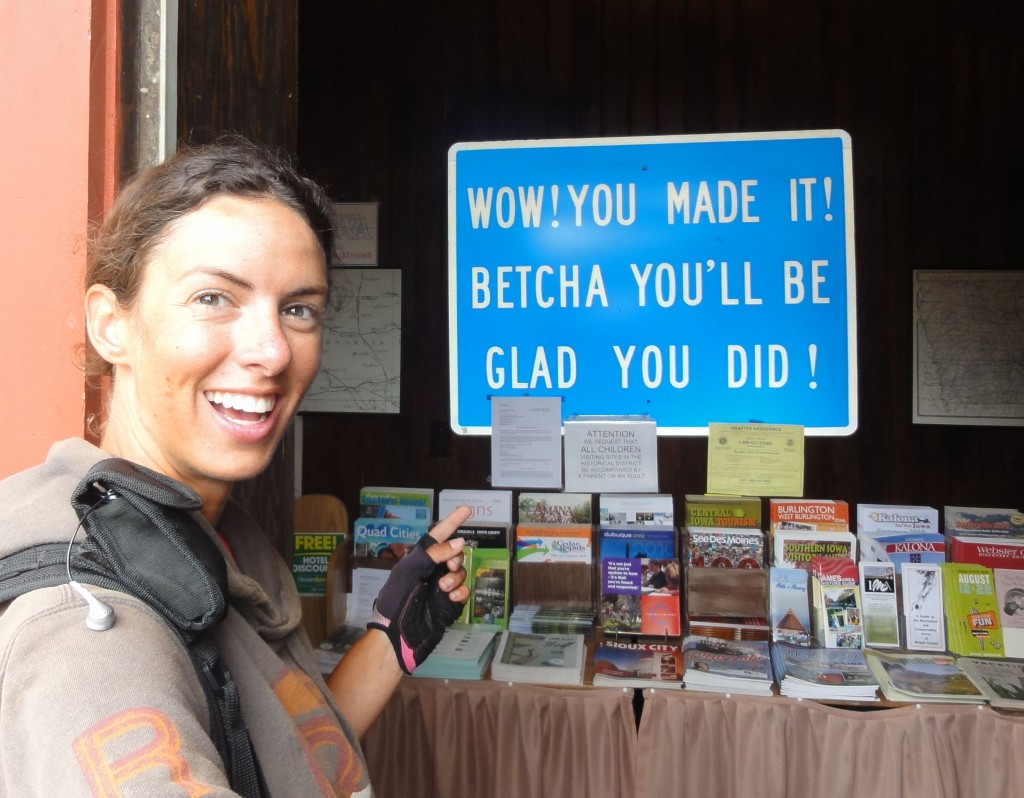 Glad indeed!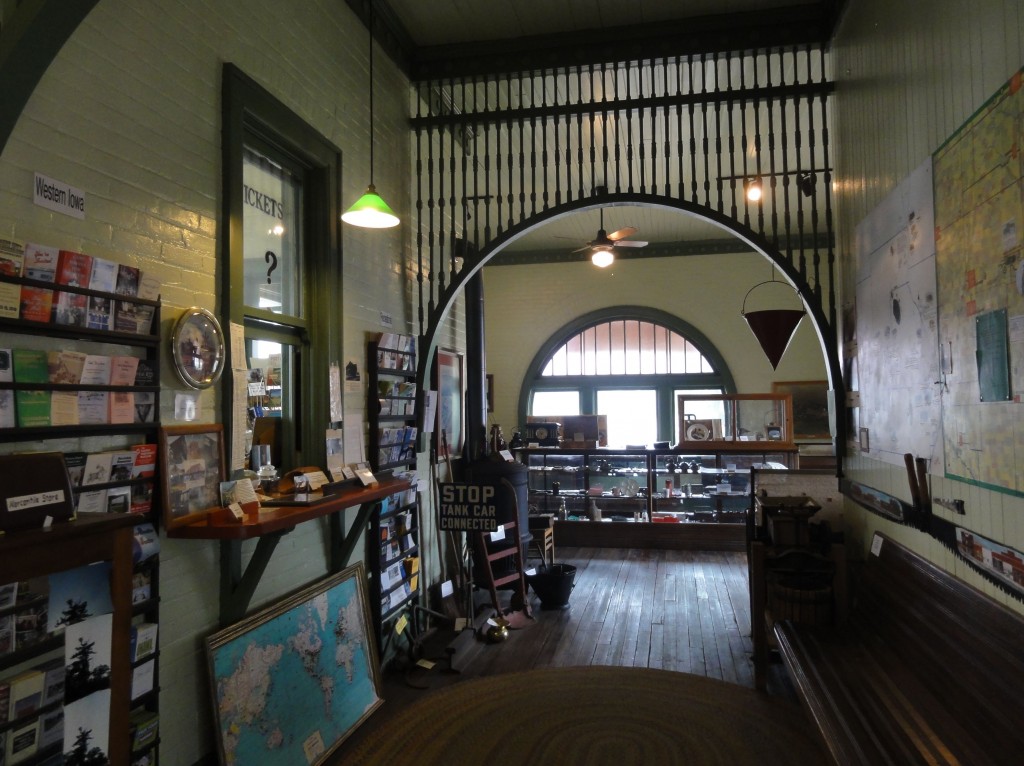 The welcome center was the town's old railroad station which had been saved by the historical society and converted into a place of learning and information.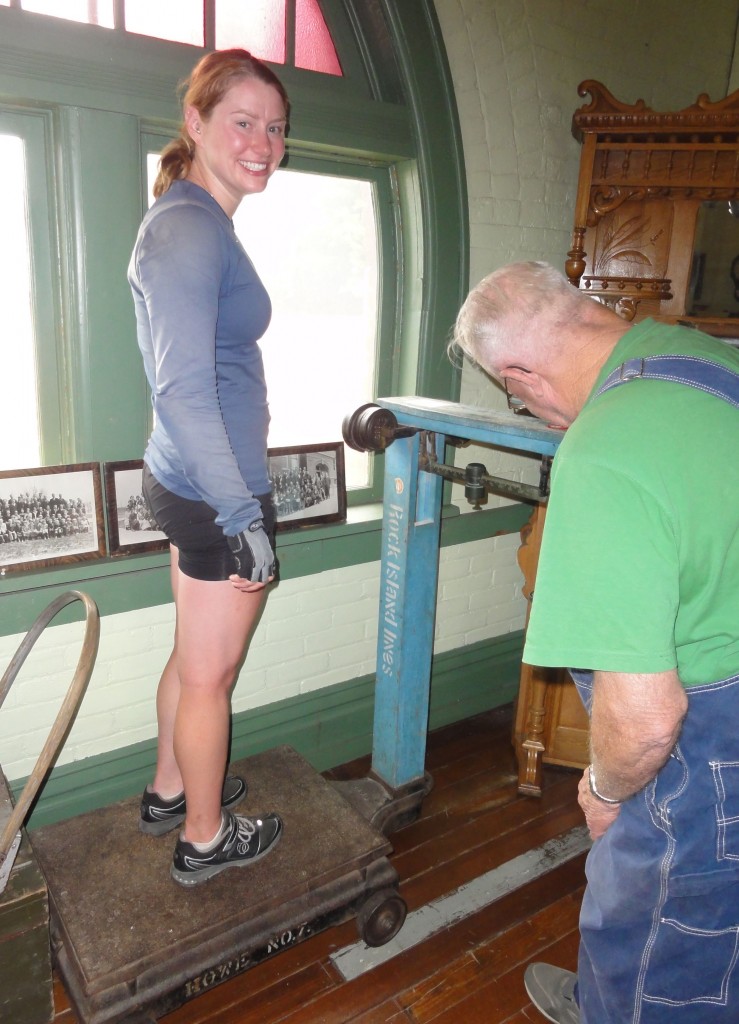 The welcome center's representative Dick Jackson insisted on weighing us both with the train station's antique scale
Dick gave us a tour of the facility; showing us black and white photos, antique toys, and even an 19th century telephone switchboard. We left with a jar of mixed berry jam and Dick's best wishes.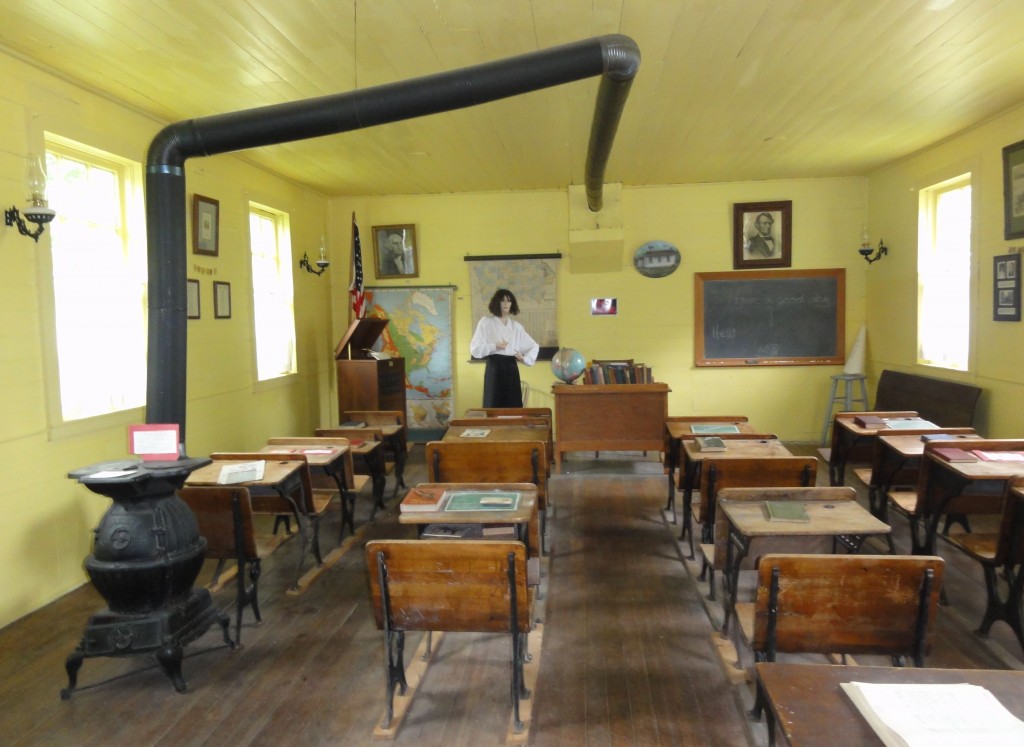 The 19th Century school house Jess ducked into before we left
Cycling along a silent road by a row of country homes I noticed an especially exuberant dog. The grizzled gray canine was wagging her tail madly, leaping forward then shifted her weight back onto her hindquarters in anticipation of some fun. "Come here girl!" I called to her instinctively. I am definitely the animal lover of the pair. She hopped up and raced towards me immediately but as she drew close I saw her lips curl back and her fangs become exposed with what appeared to be feriocity. I felt the hair on the back of my neck stand on end. Was this going to be the dog that finally decided to do something about us two-wheeled intruders? I breathed a sign of relief when I realized that this dog wasn't aggressive. She just gave off very mixed-signals.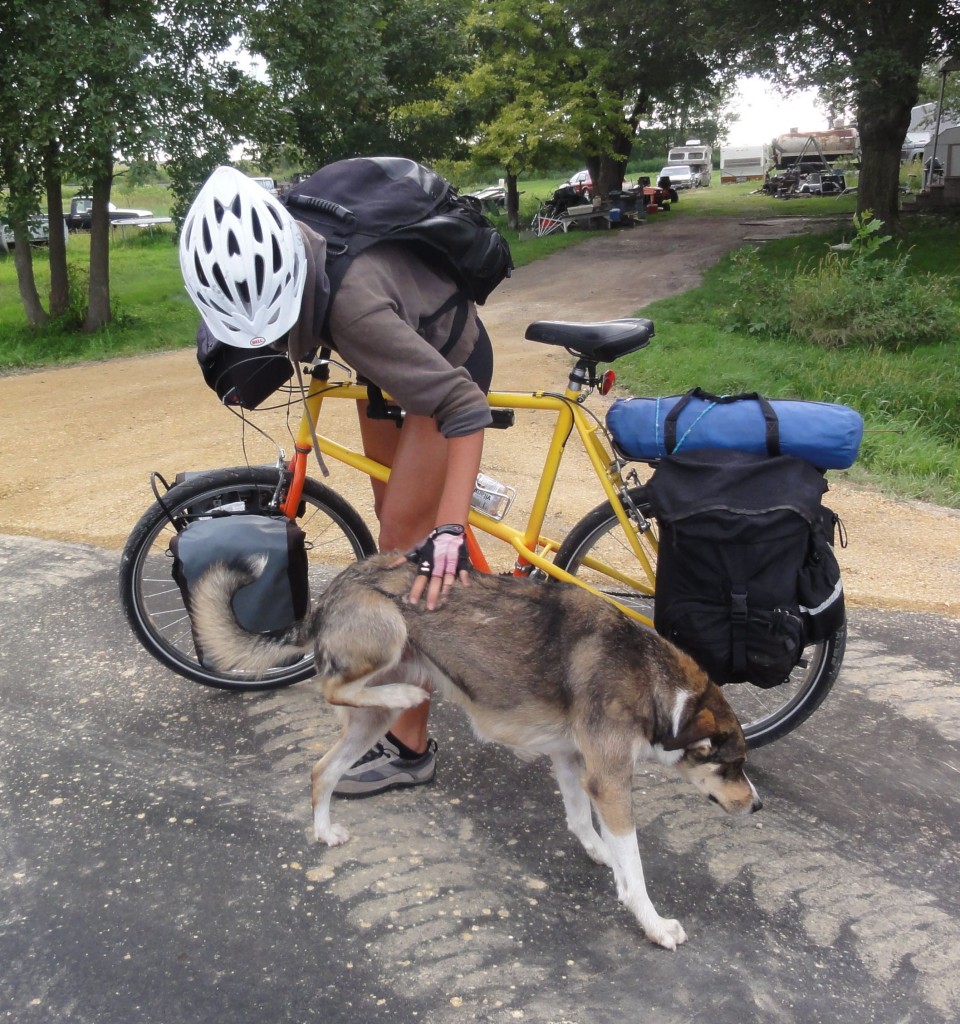 Making friends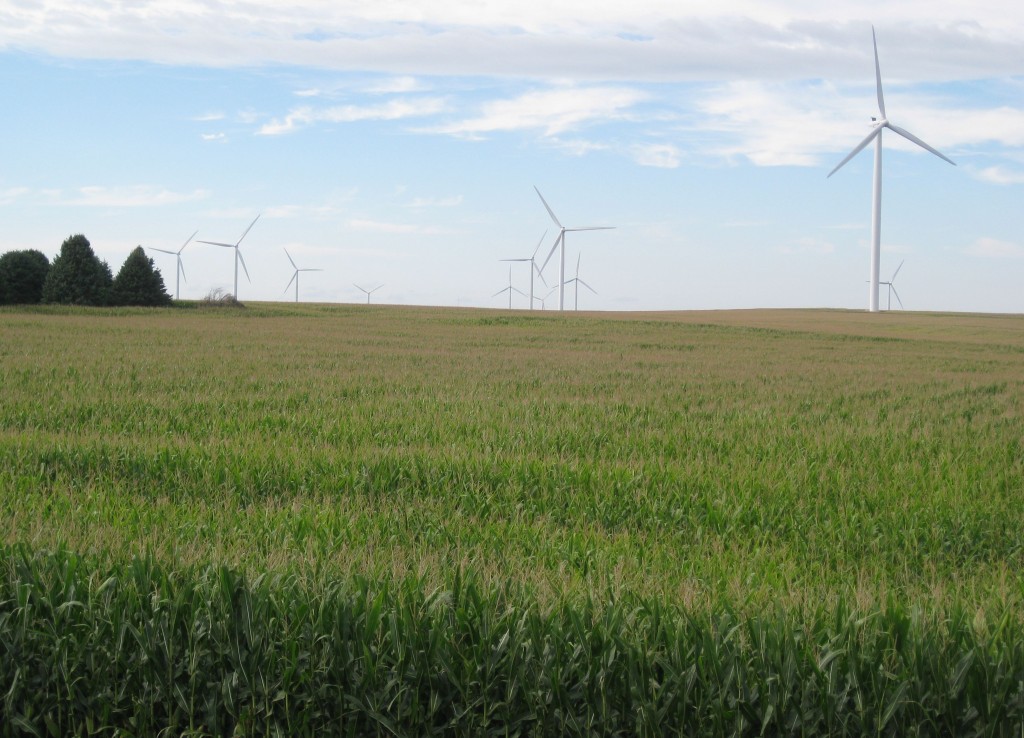 Quintessential Iowa with it's corn fields and wind mills
We cycled until Ackley, IA and to our delight found a free camping area for the night. We felt blessed to have found so many free places to stay across the great state of Iowa.