We were ready to continue our journey. Roy prepared us old-fashioned oatmeal with fresh blueberries (a definite improvement from the instant oatmeal we had been consuming on the road) and chatted more over breakfast about the logistics of long distance cycling. Roy and his uncle have been gradually cycling sections of a cross country trip and he confessed that he would love to do a trip like ours. We parted ways after exchanging thank yous and hugs with our caring hosts and made our way East.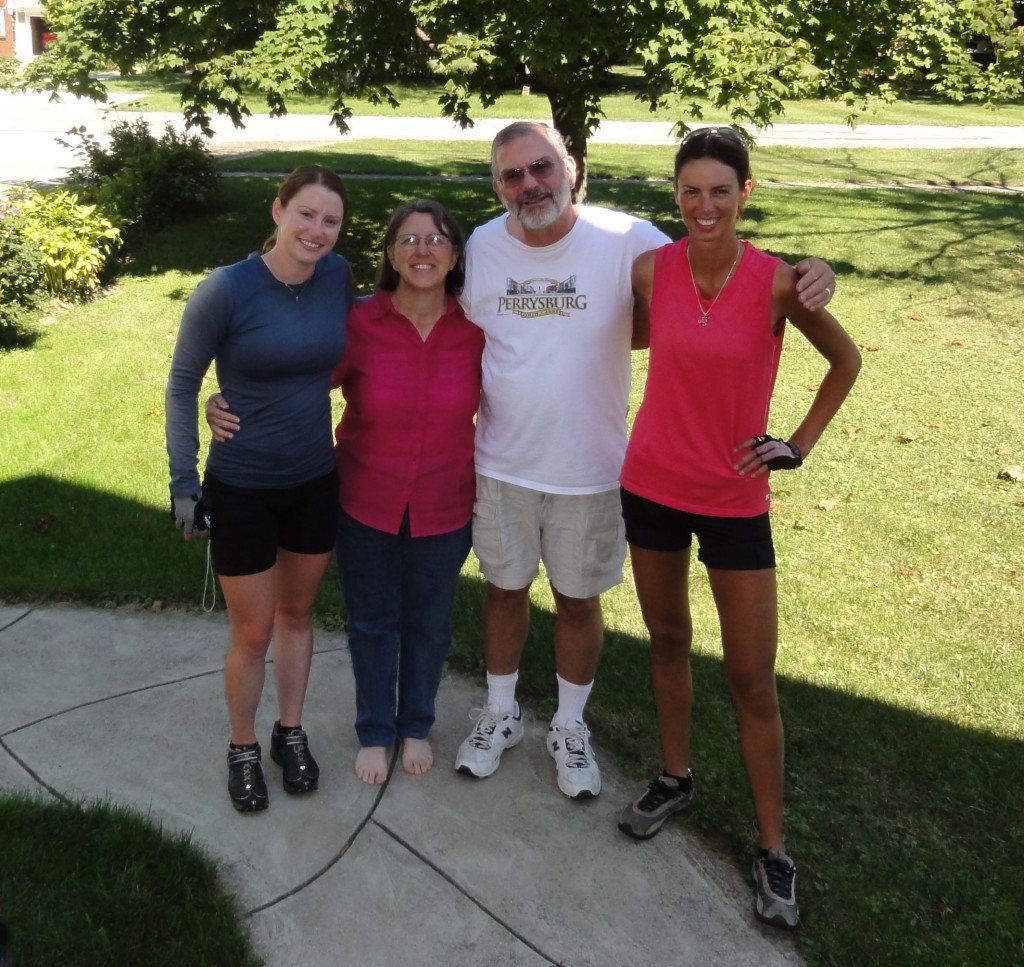 Jess, Terri, Roy and Me posing for their neighbor the recruited photographer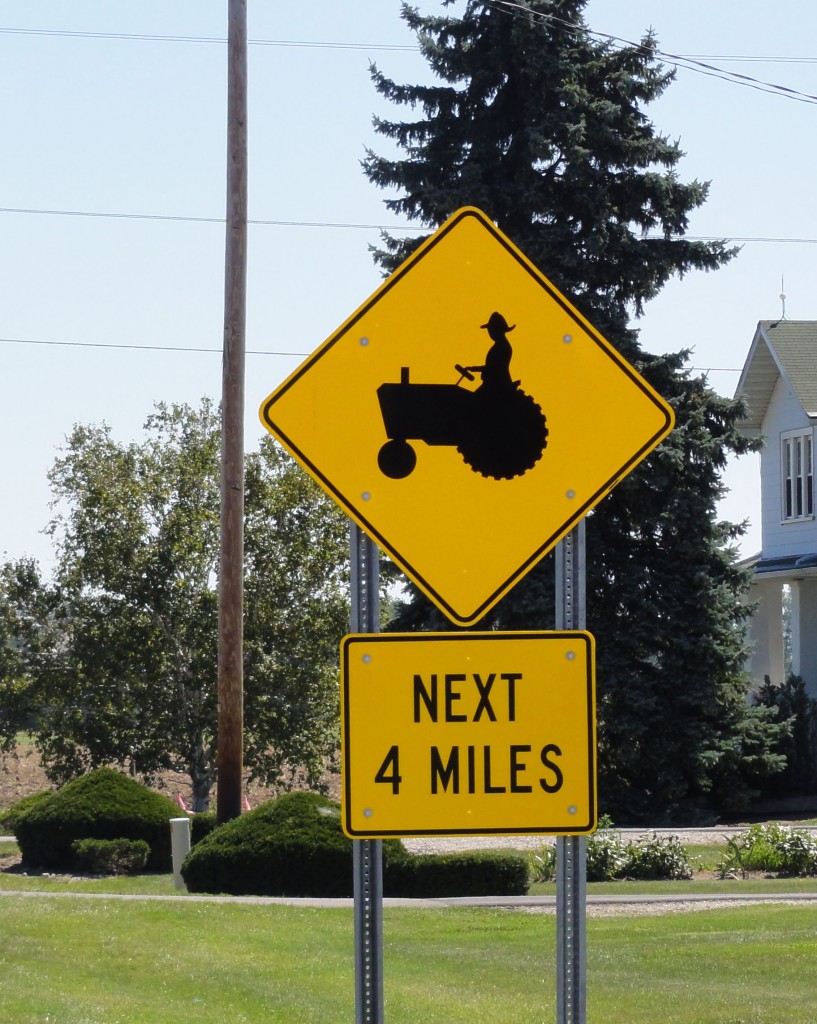 Our first tractor-crossing sign in Ohio of all places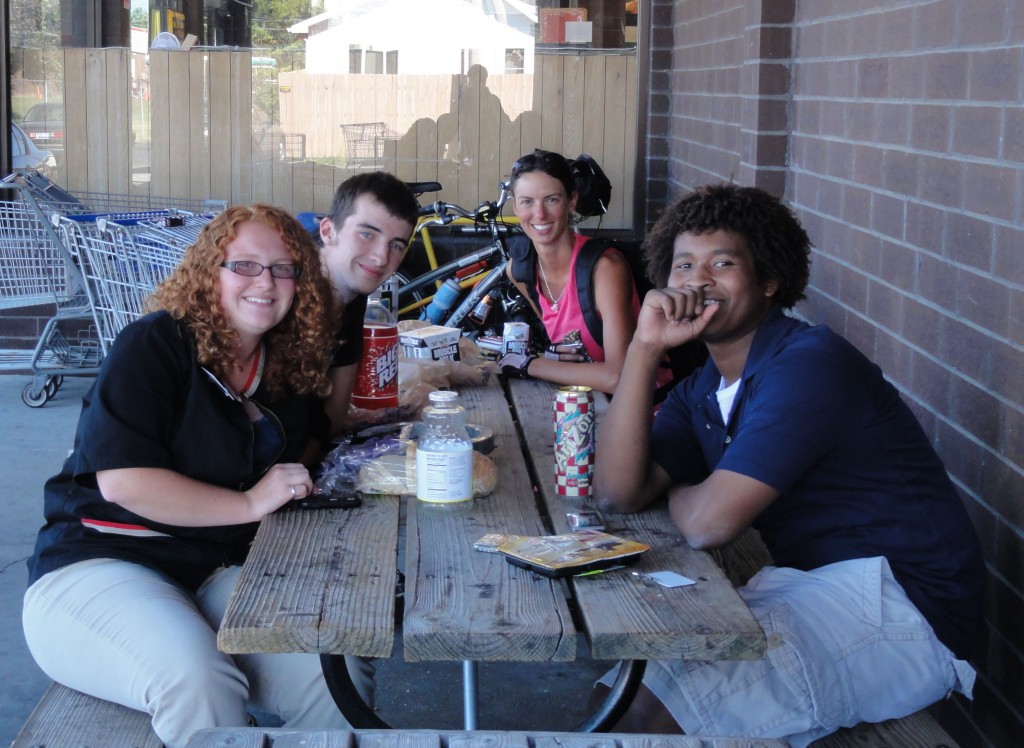 Taking five in front of a grocery store in Fremont, OH
It was absolutely gorgeous cycling along Lake Eerie. We rode past the original Margaritaville in Sandusky. I had no idea the original Margaritaville was in Ohio. When I think margaritas I think sandy beaches and tropical weather!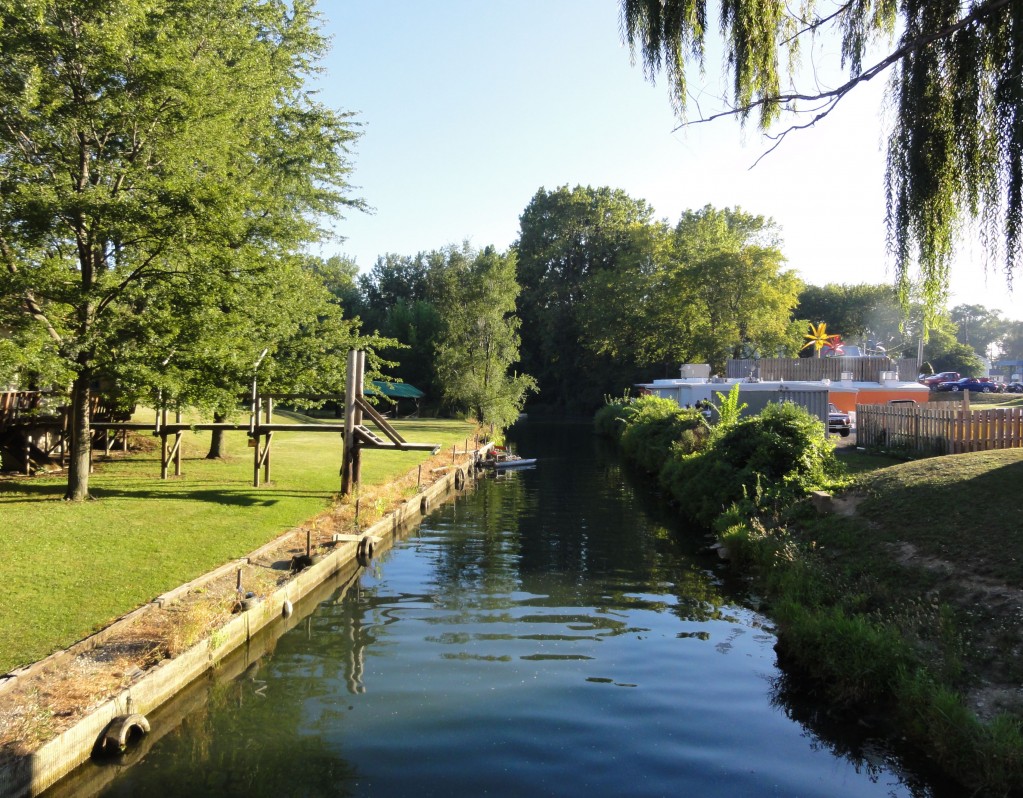 One of the many canals leading from Lake Eerie

A beautiful Ohio sunset from a highway overpass
As we neared Vermilion, OH, our destination for the evening, Jess stopped to ask a local about camping in the area. The fisherman was obviously intoxicated and said "I don't think there is any camping but if you go to the bar up the road they might let you pitch your tent in the back" with a slur. We thanked him and sought out the mentioned establishment.
We pulled up in front of the Patio Bar and inquired with Ben the bartender about places to camp. To our delight the owner was there as well sipping on a brew and invited us to camp in the bar's backyard. We set up our tent next to a picnic table and began answering the numerous questions posed by the shocked locals who heard about our trip. Our evening consisted of conversations about travel and some raucous games of pool.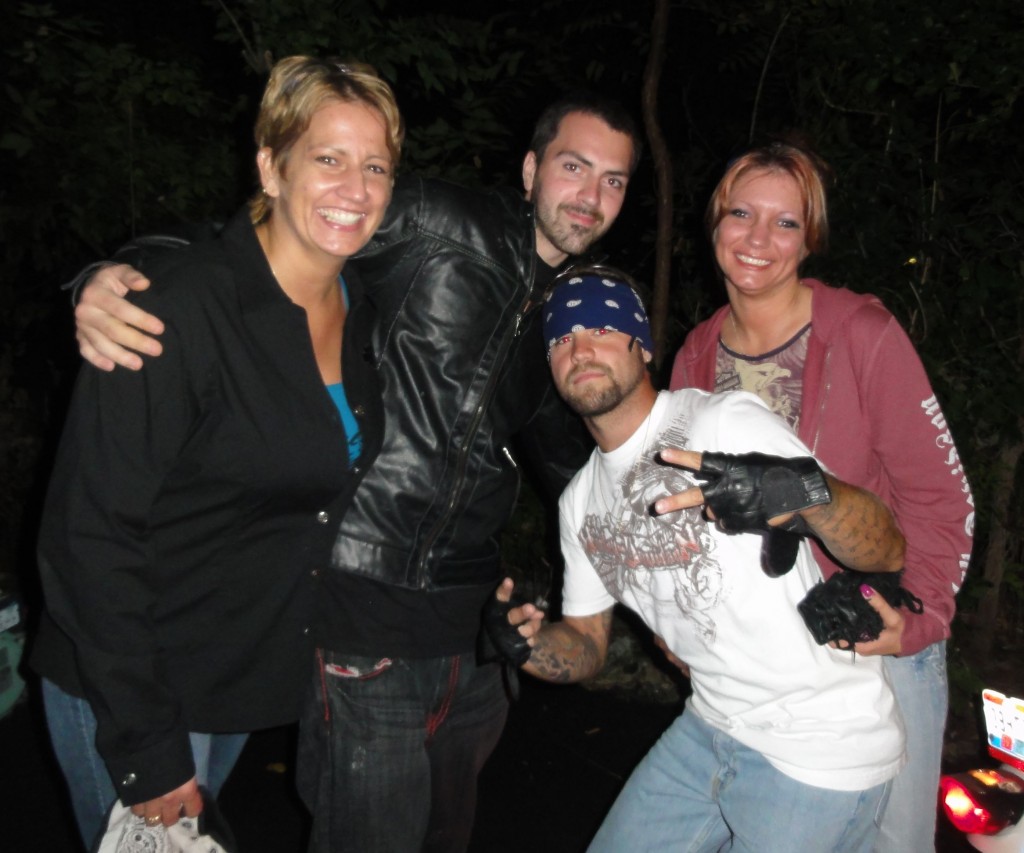 Our pool playing pals