When we woke in the morning the laughter and music that lulled us to sleep the night before had silenced. Last call had inevitably come, bartender Ben had cleaned and locked up the bar, and the party place became the quiet campsite we woke to. We packed up our belongings and slipped out the back gate to begin our day.

Peaceful morning view of Lake Erie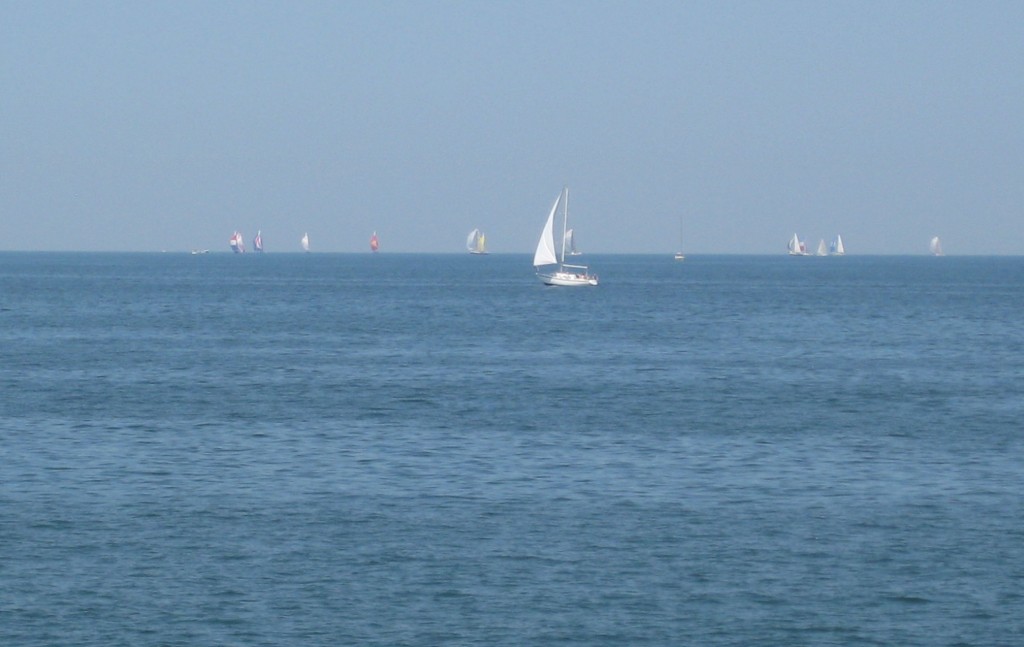 Sailboats dotted the horizon of Erie
In search of a midday resting place we followed signs to a state park just west of Cleveland. Edgewater Park was a beautiful recreation area that stretched out along Lake Erie with a sandy beach. The park was teeming with children, teens, and adults hoping to soak up the last of summer. Fall and the first day of school were close at hand.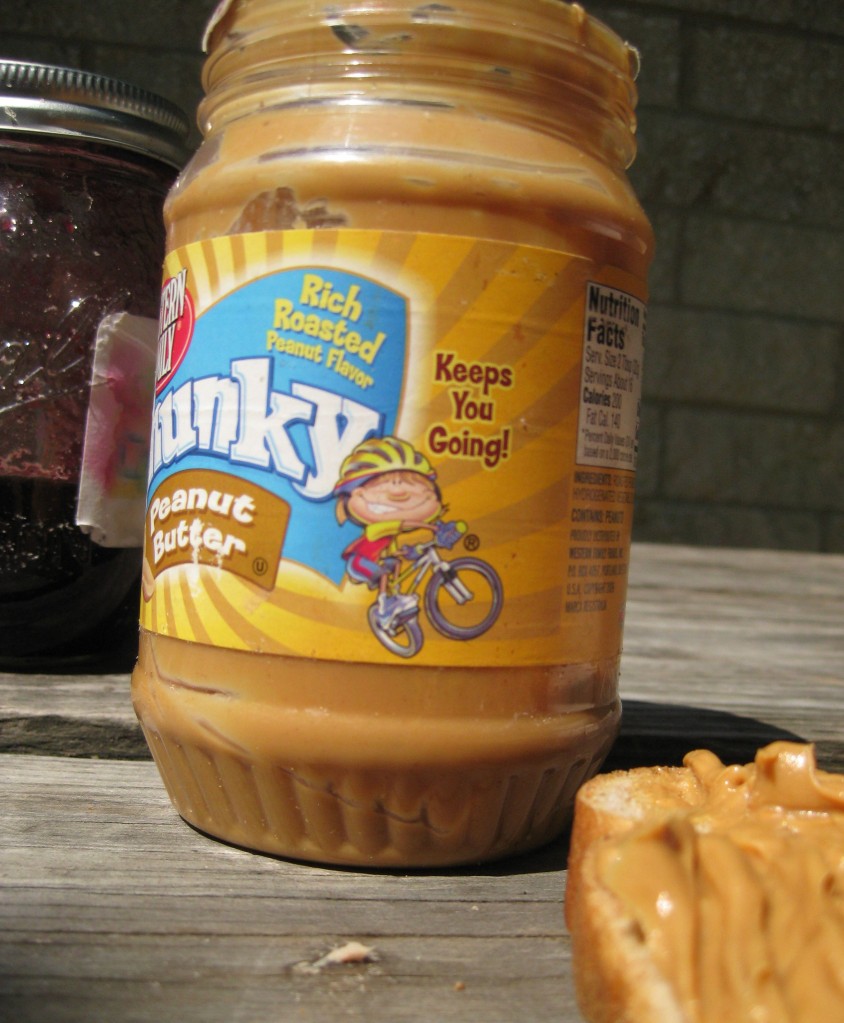 Making yet another round of peanut butter and jelly sandwiches, even our peanut butter was cheering us on!
After our park break we worked our way towards the city. We cycled through the downtown area where impressive buildings, statues and water features abounded.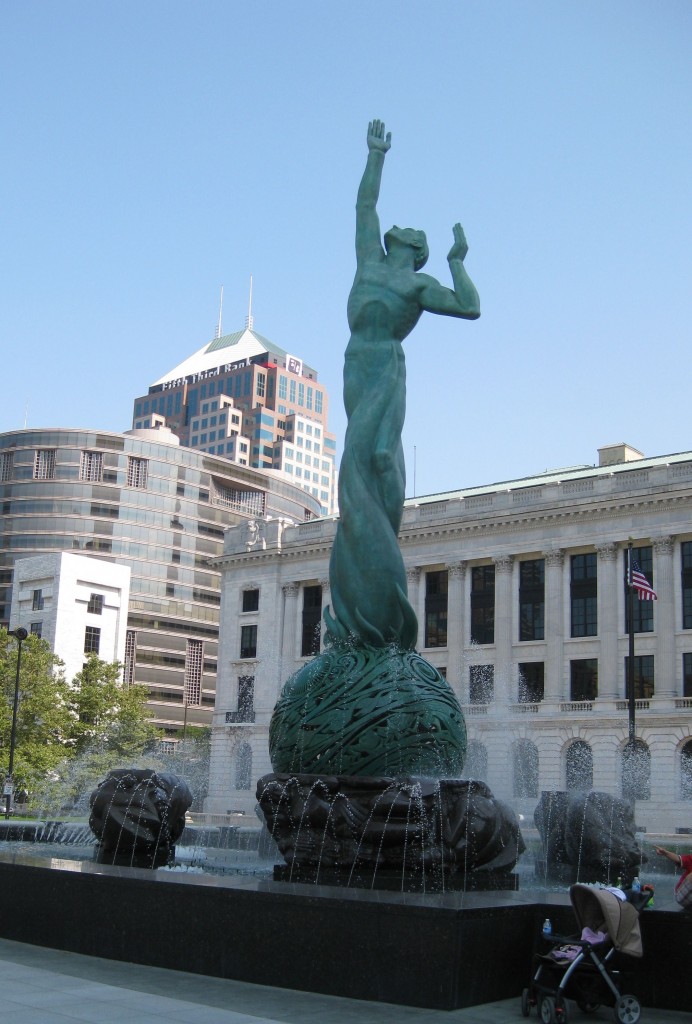 Cleveland War Memorial Peace Statue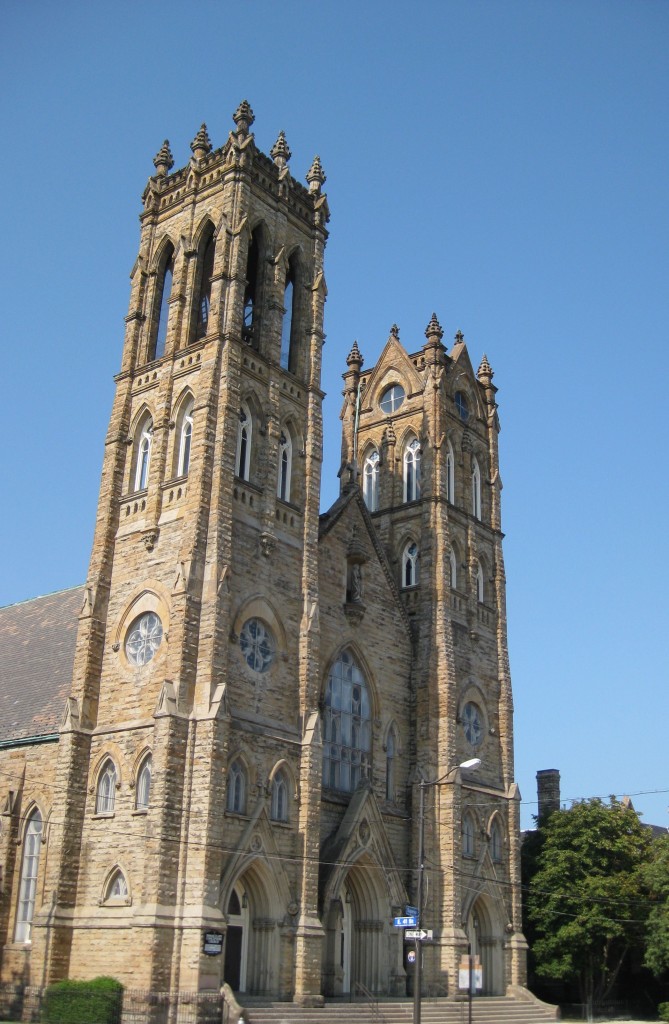 A large church, perhaps not as impressive by European standards but sage by West Coast standards
We cycled peacefully through the city as rush hour approached. Before long however, the quiet traffic rapidly increased. We dodged pot holes and watched the cars swarming around us. At one point a sleek black car moved by me so close I thought it was going to skid alongside my panniers. I held my breathe and breathed a sign of relief once the car had moved on somehow magically never making contact.
We cycled out of Cleveland on Highway 6 until darkness fell. We had achieved our 80+ miles for the day and were excited to sleep. We located a discrete pasture area behind a church that had trees all around the perimeter. We had been advised by other touring cyclists we'd encountered that churches are an excellent resource and that they will rarely turn down a traveler seeking shelter. Normally we would ask permission before camping but in our exhausted state we decided that camping for a few hours behind the town's church wouldn't hurt anything. So sleep we did!