We were excited to be cycling across another state border today. Pennsylvania was important to us for a number of reasons. First it is a state brimming with history and the 2nd state to join the union. Second it was the largest state we had left to cross; the rest of our  journey being short portions of small East Coast states. Lastly our trek across Pennsylvania meant we would be crossing over the Appalachian Mountains. Planning to average 70 miles each day even on the hilliest of days this leg of the journey would be a testament to the conditioning we had achieved until this point.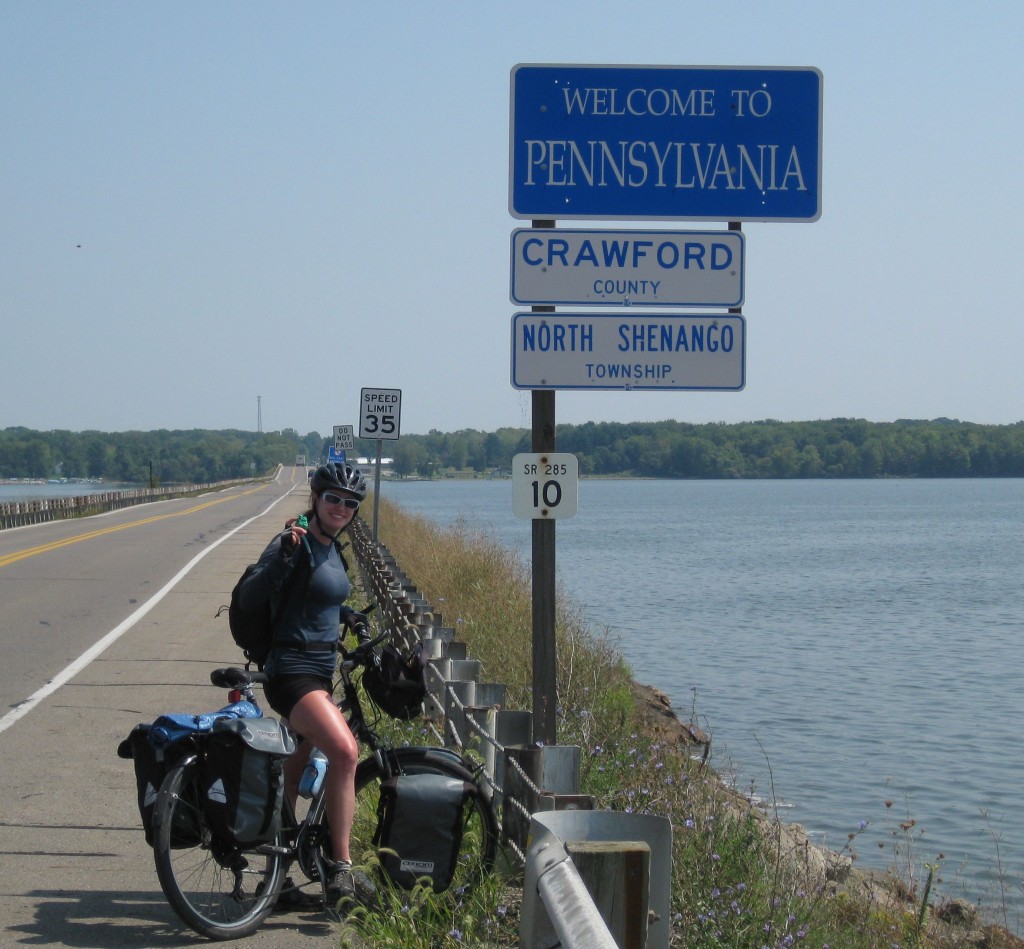 Midway over the Pymatuning Reservoir we were officially in Pennsylvania

Some interesting art created entirely out of road signs outside of Meadville, PA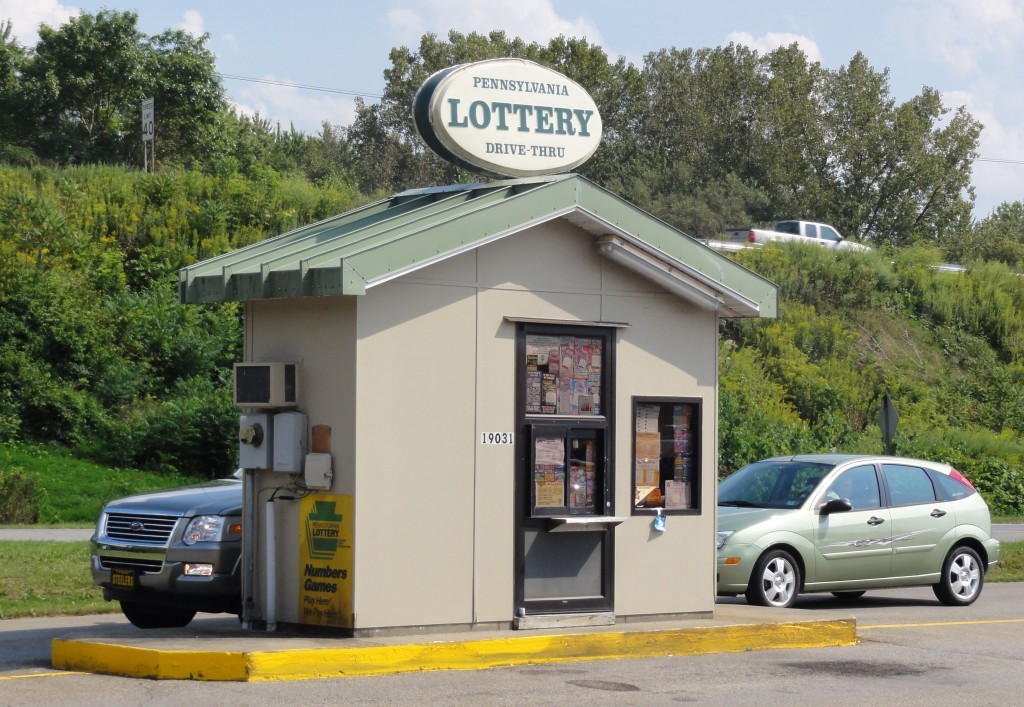 I don't know if I've ever seen one of these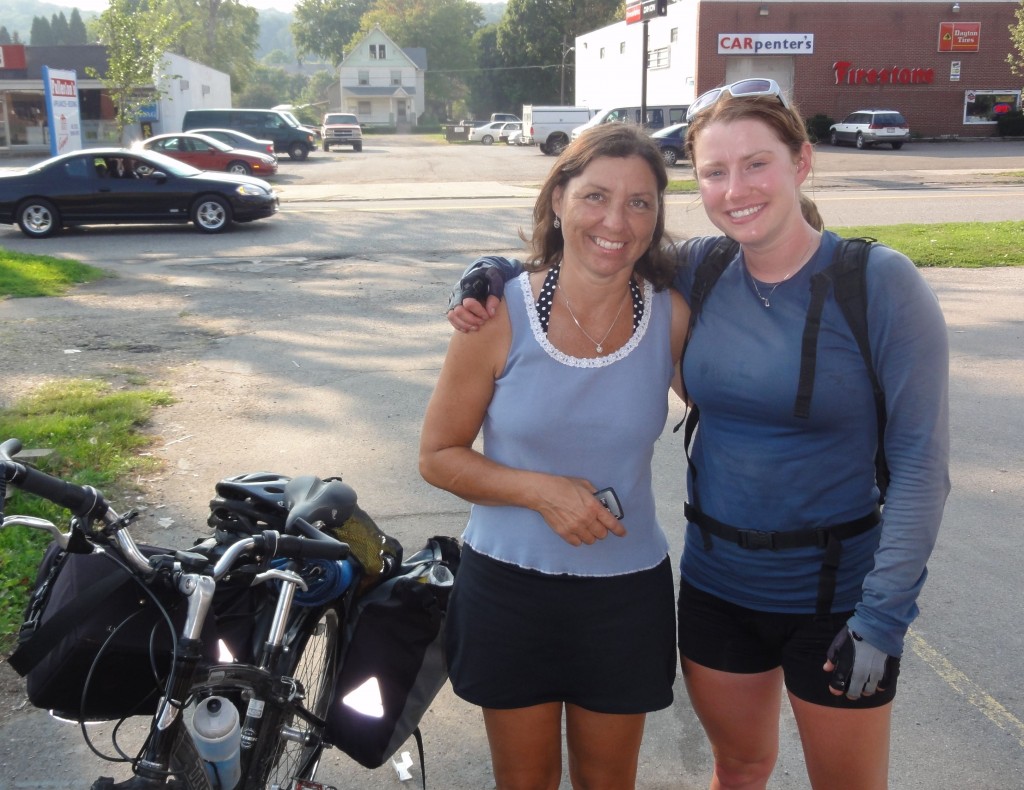 At the Subway in Meadville we ran into Brenda an avid cyclist who was inspired by our journey. She absolutely wants to do something similar in the future. Her only hang up, as she put it, "I need to find the right person to do it with."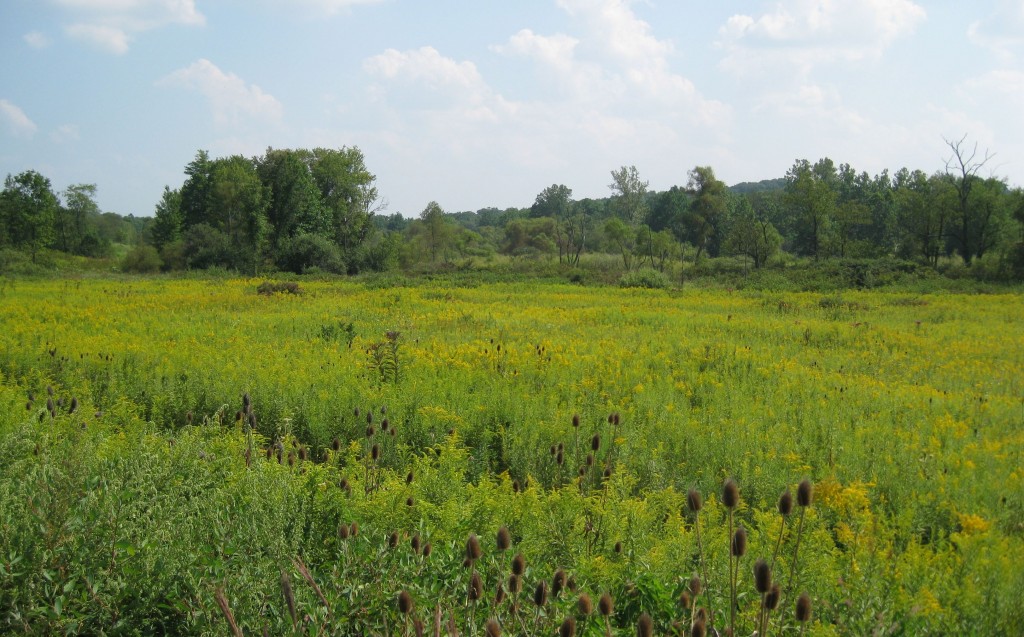 Roadside scenery
We were cycling through the beautiful town of Cambridge Springs, a borough known for being exactly in between Chicago and New York, when we spotted a combination antique, ice cream, and pizza store. Wanting ice cream and needing a break we stopped in. The owner, Joel, was instantly curious what we were up to. Before we knew it he had treated us to ice tea, a massive sandwich and offered up his back yard as a camping area. With his house being approximately 9 miles in the right direction we took him up on his offer.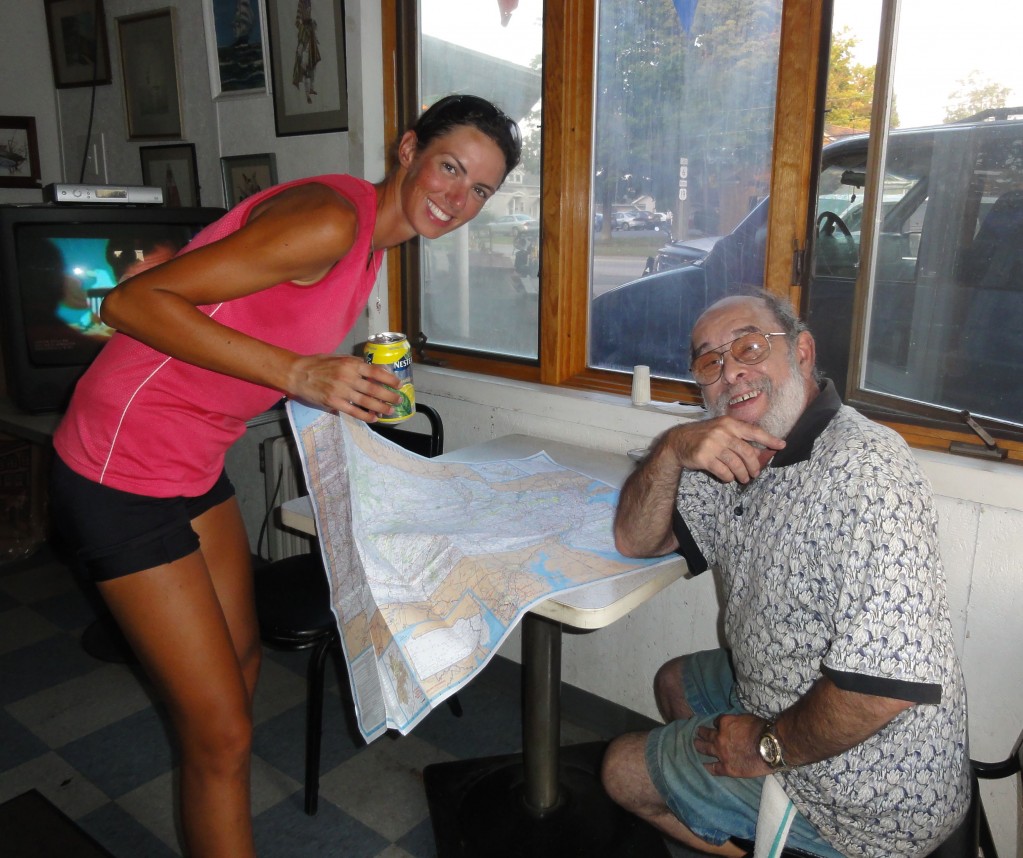 Myself and Joel looking over our route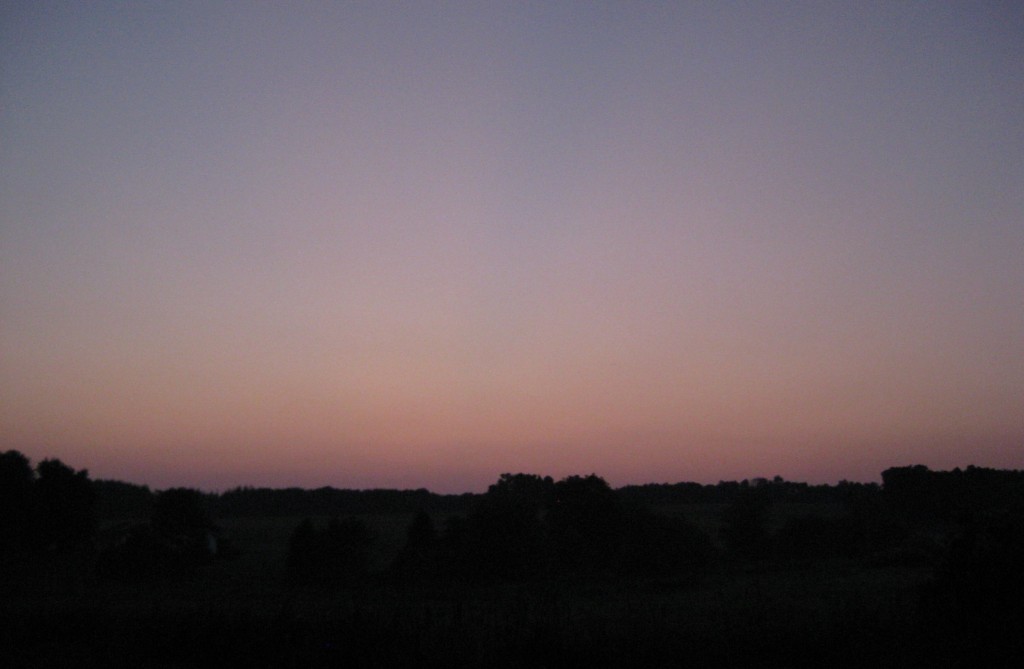 Pennsylvania Sunset
We cycled on in the direction of Waterford, PA and the home of Joel. We pitched our tent in his yard and spent the evening doing what we do best; talking about our journey and life in general. Joel was exceptionally kind and supportive of what we were accomplishing. As he mused while making Jess a burger "you girls deserve everything nice anyone does for you, you are brave for exploring this country with all the crazies out there."