Day 61 The Shooting Range
We packed up our things and headed in the direction of Route 6 a beautiful highway that would carry us across most of Pennsylvania. Cycling through the Pennsylvania countryside it was obvious fall was close at hand.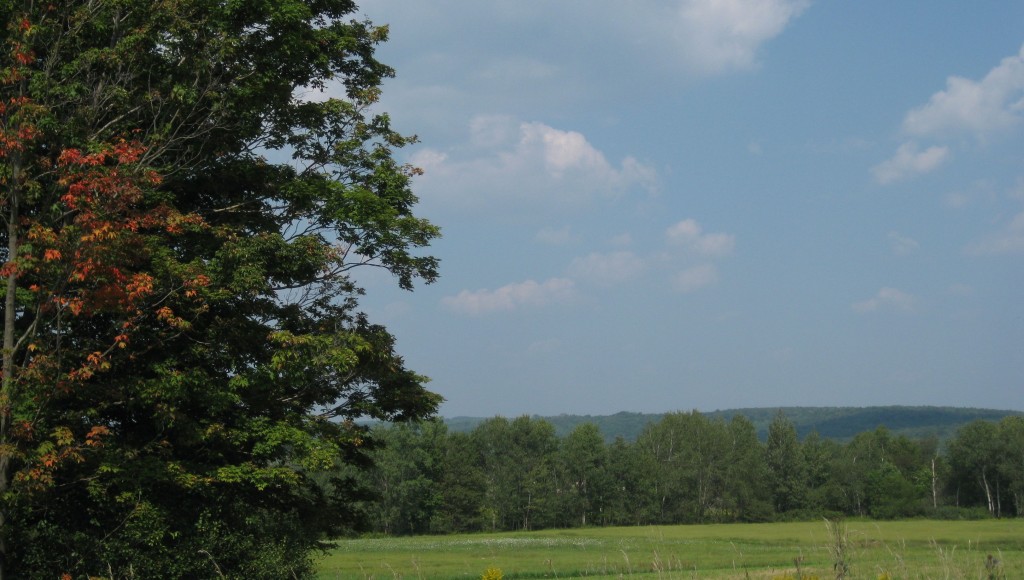 The first signs of fall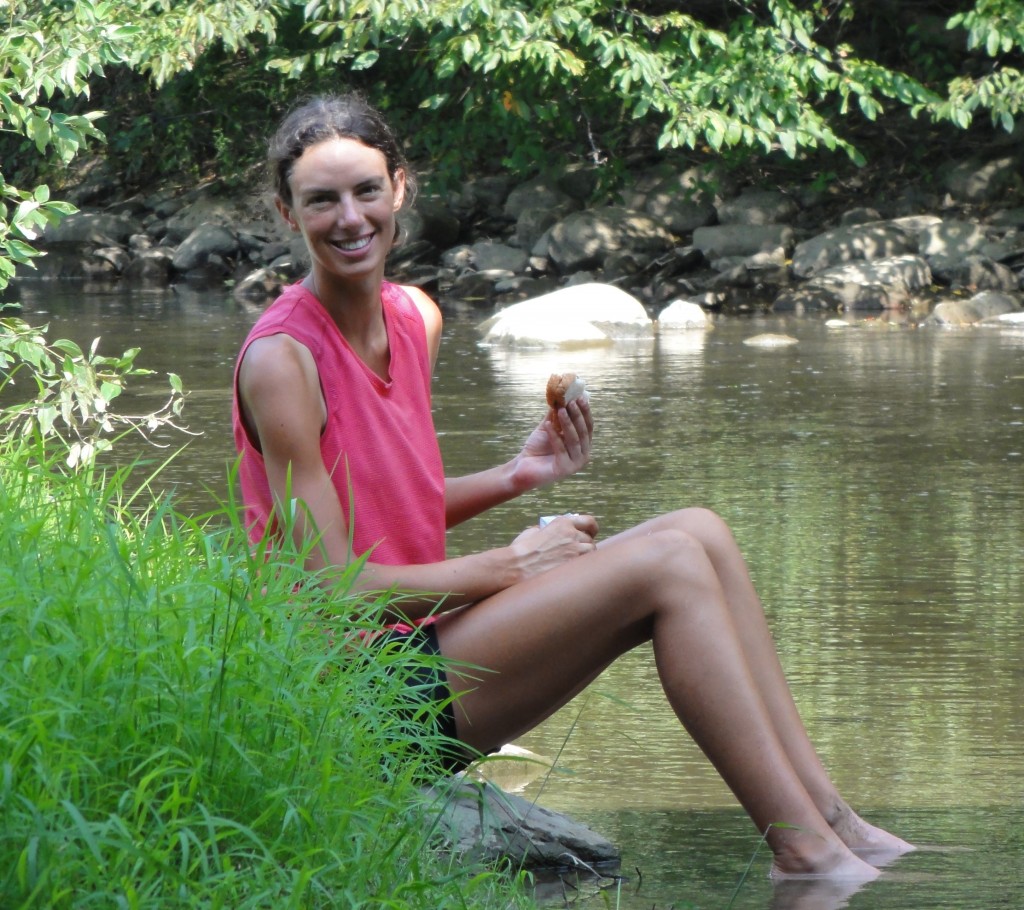 Cooling off in a convenient creek
During this trip we have honed our seeking skills. Walking into a restaurant we scan the room for outlets to charge our phones, laptop, and cameras. We keep our eyes peeled for parks, bodies of water and inviting shade trees to rest and make food. It is amazing how our days are consumed by the basics; cycling, find food and shelter, and planning our route.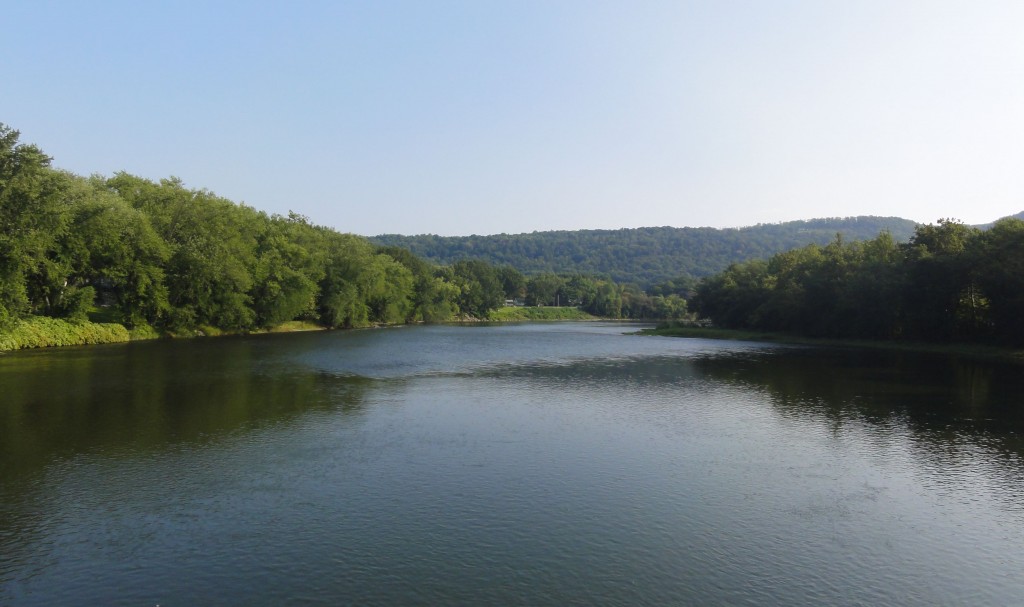 The beautiful Allegheny River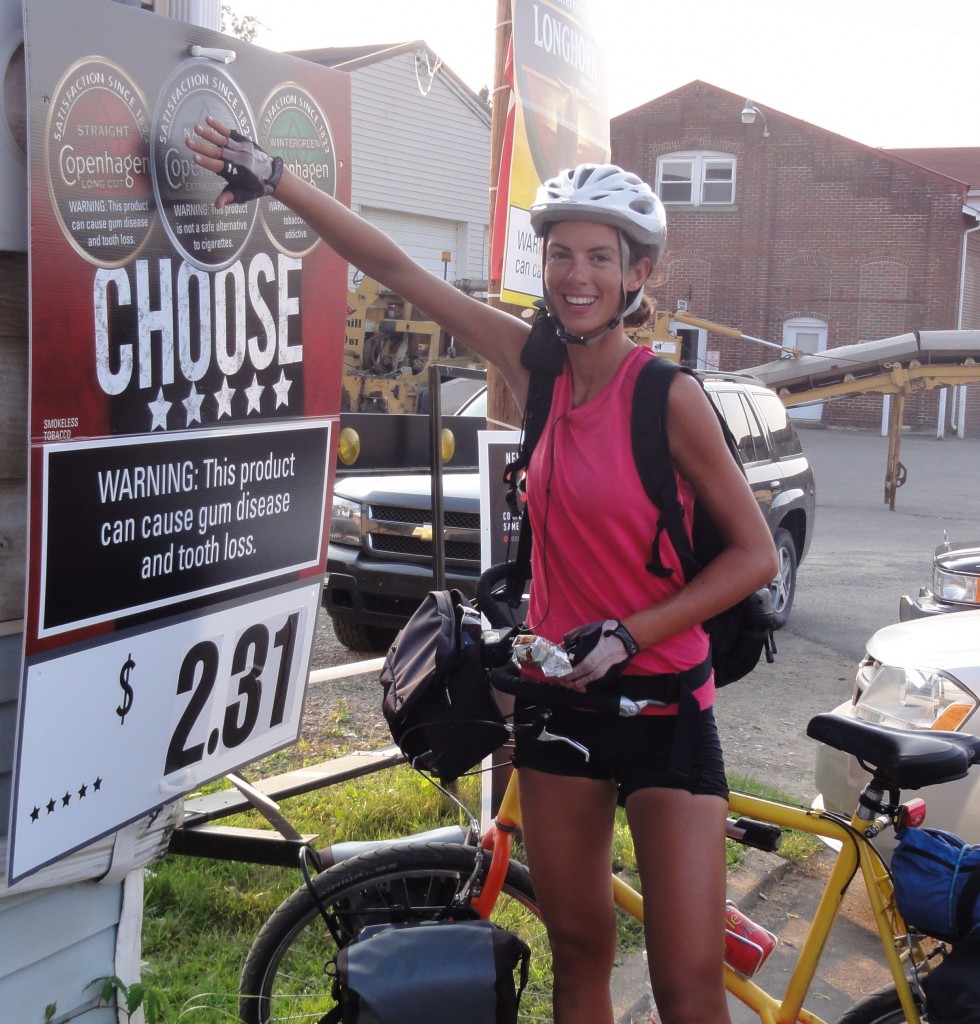 Riding to CHOOSE a healthy lifestyle
We cycled into Kane, PA the self proclaimed "Black Cherry Capital of the World" on the edge of the Allegheny National Forest. We stopped off at the first gas station we came across and inquired about camping areas. "Well, you are allowed to camp anywhere in the national forest" mused the gas station attendant. This was good news and we headed off in the direction he had suggested. Stopping off at another store to purchase a few necessary items Jess began talking with a local couple. As it turned out the husband was part of a gun club and offered up the city's shooting range as a possible camping area. "No one will be using it tonight" the husband said matter of factly. "Follow us, we'll show you where it is." The kind couple escorted us to the shooting range and promised to contact the appropriate personnel to let them know the range had visitors.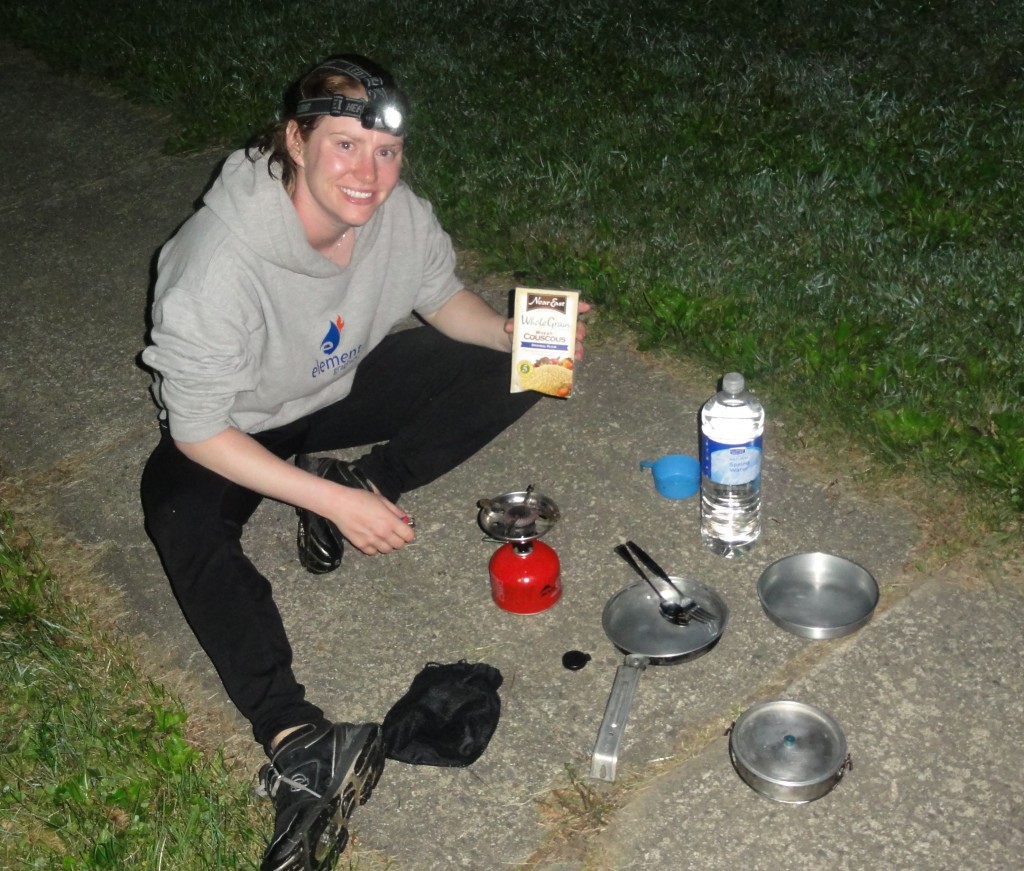 Jess making couscous