Crisis averted Jess is better! After two days of rest and relaxation Jess awoke feeling almost back to her old self and ready to hit the road. In celebration and perhaps to go along with our theme of "traveling light" Jess cut several inches of her locks. It was time to get back in the saddle.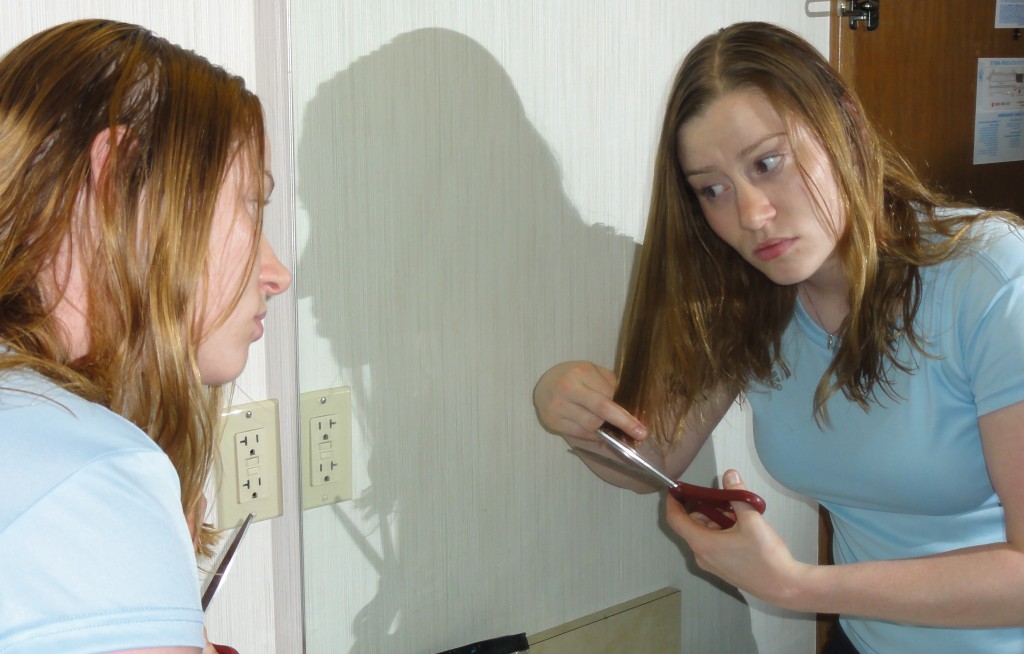 Jess Making the Cut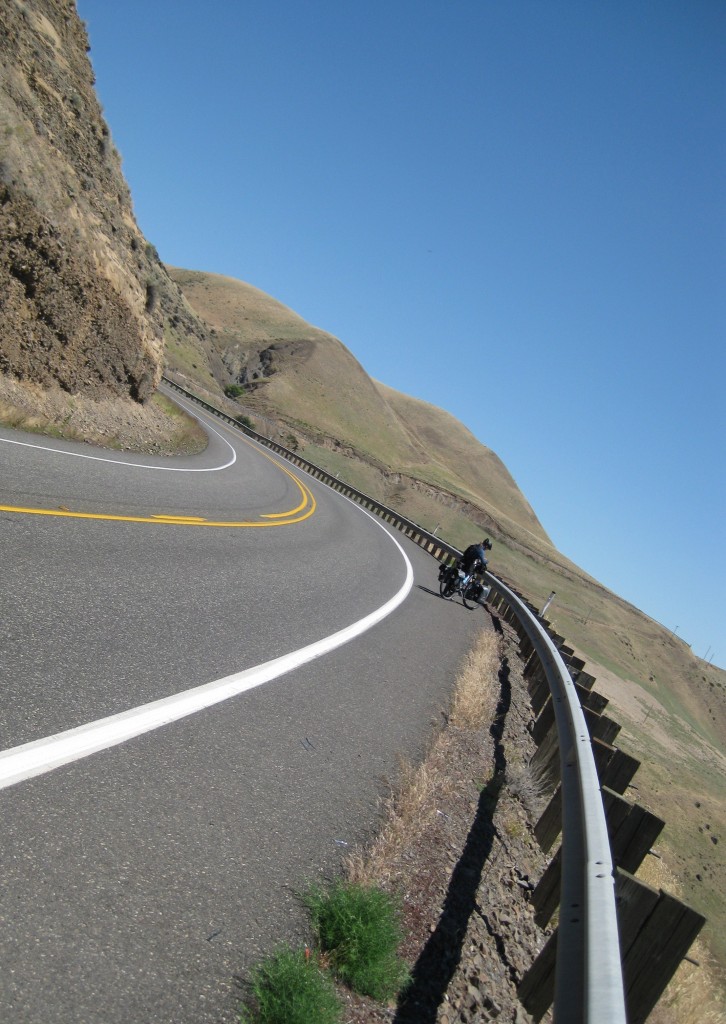 On the road again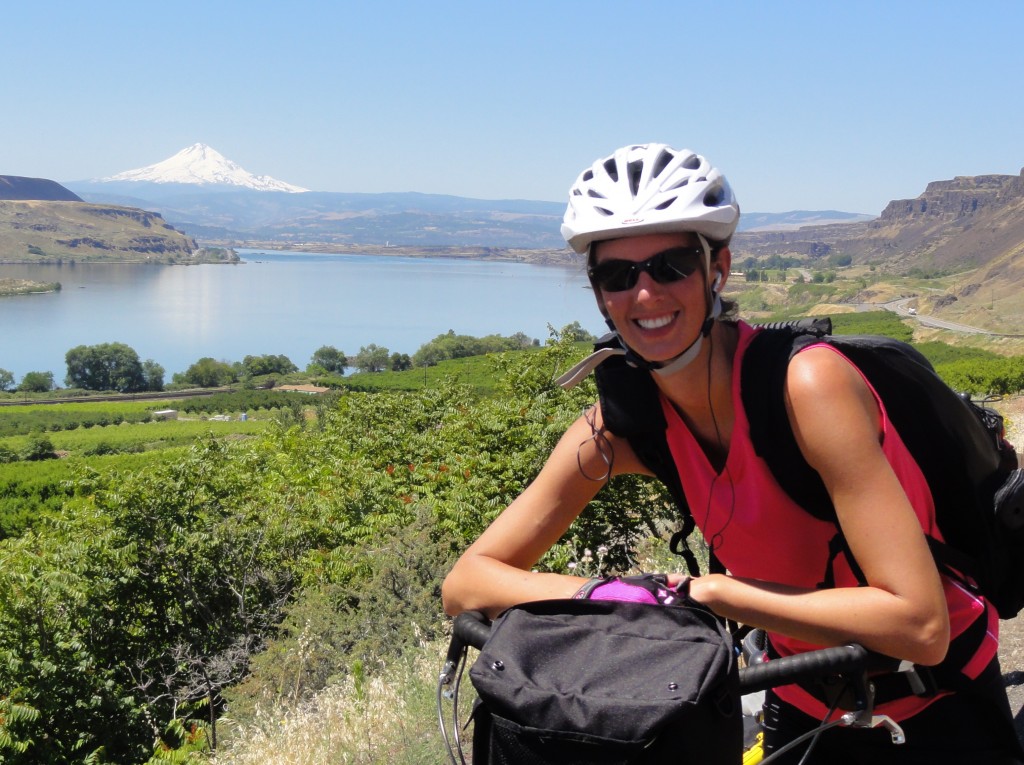 Miles out of The Dalles and loving the view of Mount Hood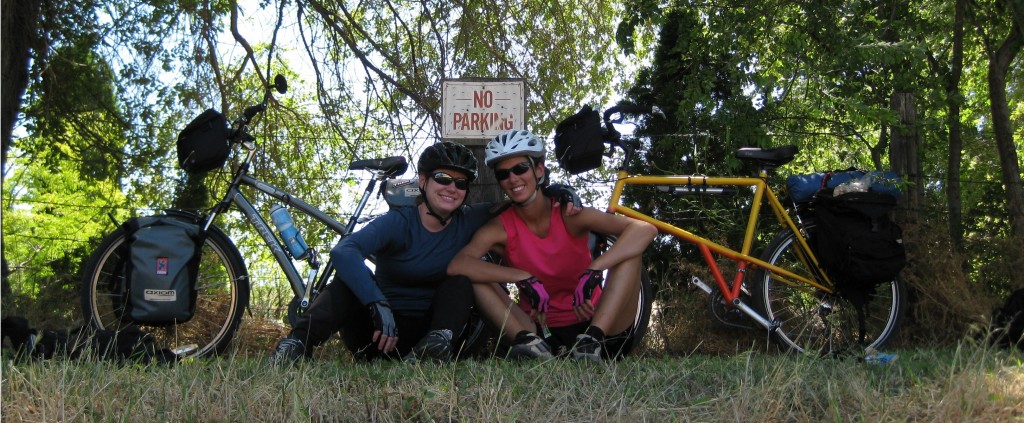 Rules were made to be broken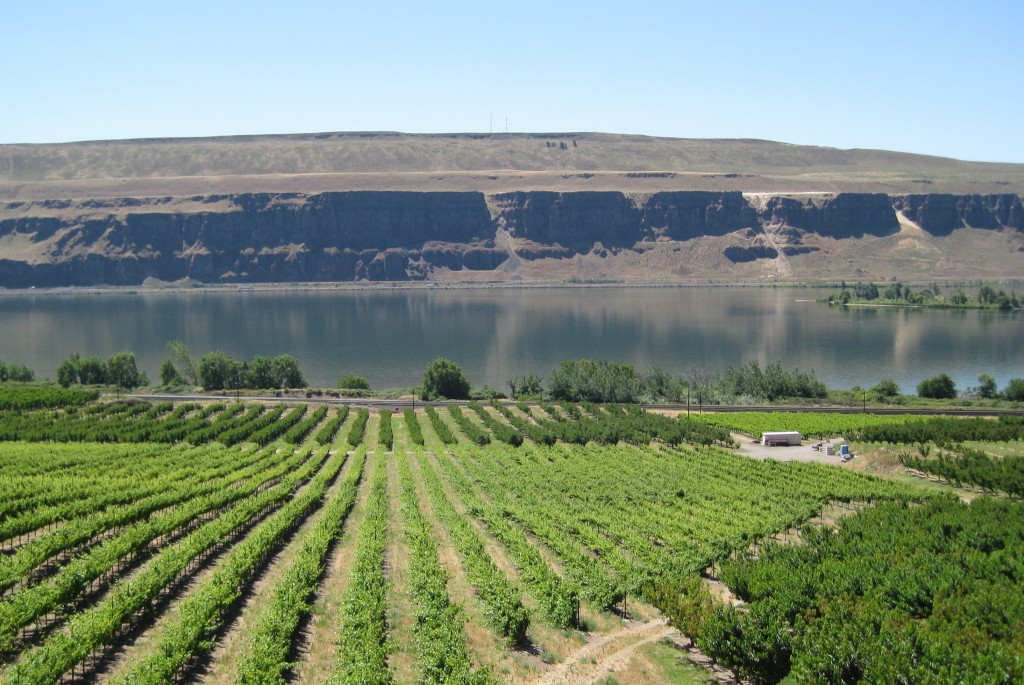 Beautiful Countryside near Maryhill, WA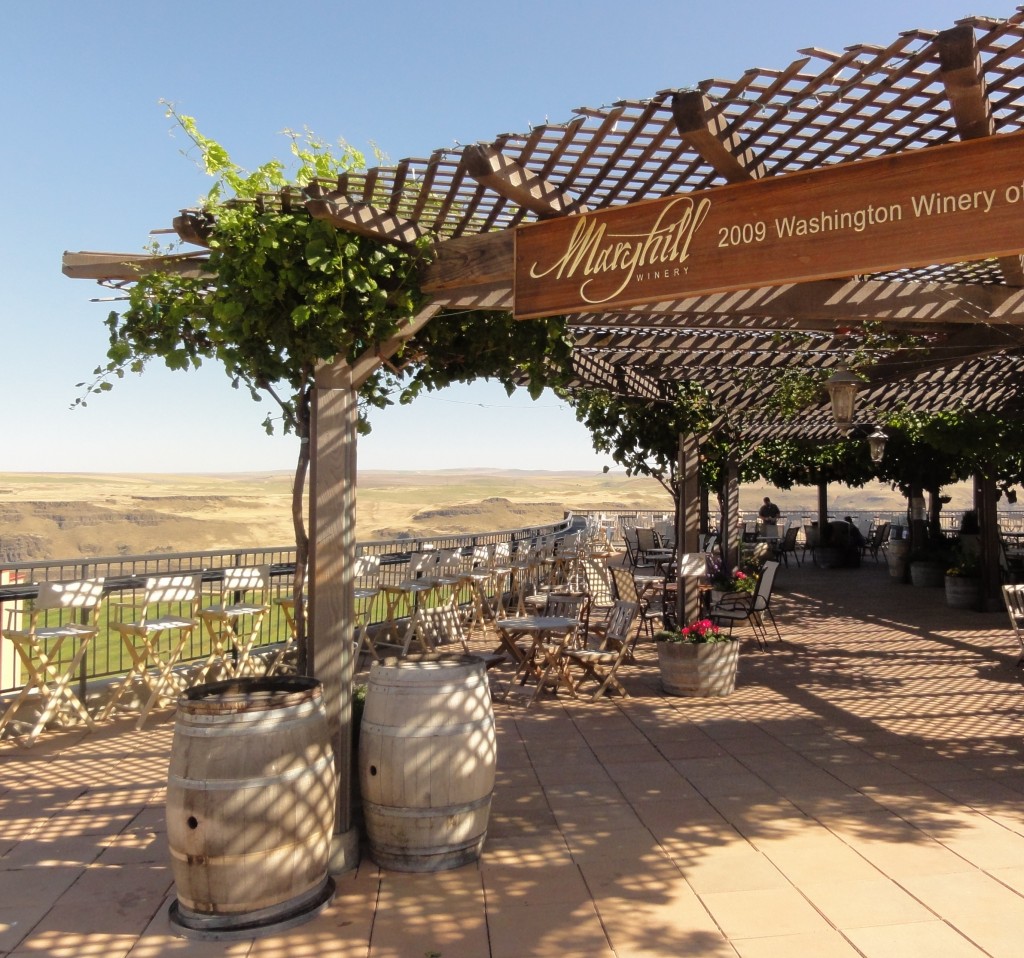 Agreeing that it was in good fashion to try the local fare, Jess and I escaped the blistering heat by relaxing at Maryhill Winery over a glass of Pinot Grigio. But being the responsible cyclists we are we just shared a glass of wine between the two of us.
Our camping spot for the night was not much further down Highway 14. Maryhill State Park was everything we could ask for in a campground. It felt great cooling our cycling-worn toes into the Columbia Gorge.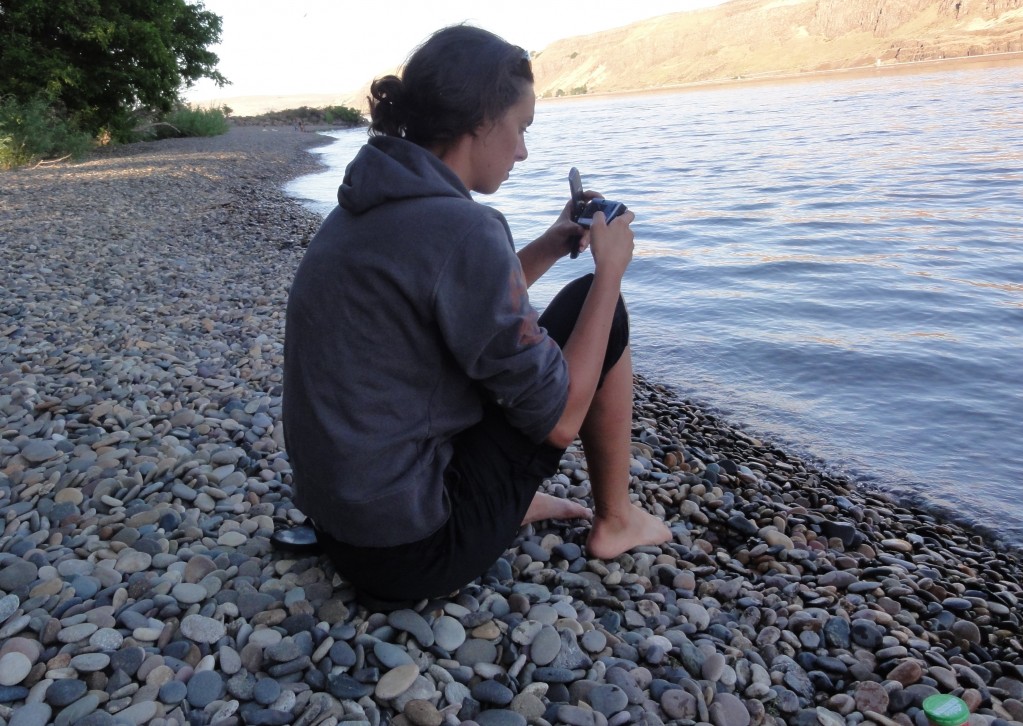 Cooling our worn-out tootsies in the Columbia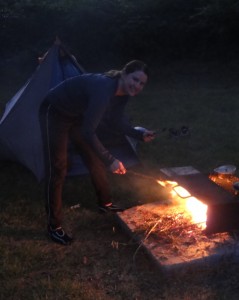 The fire goddess strikes again!