We left Maryhill State Park that morning in good spirits. Jess' energy level was up and we were excited to put some miles behind us. The main concern ahead of us for the day was the temperature. It was projected to reach over 100. Oh joy…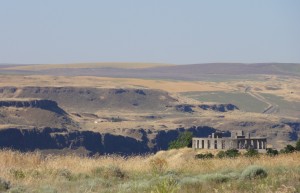 The Stone Henge War Memorial perched above the Columbia Gorge. Funny story behind this to-scale replica. The creator was under the faulty impression that the original Stone Henge in the UK was created as a war memorial. In reality, it is a mystery as to who and how the stonework was created. A little research goes a long way.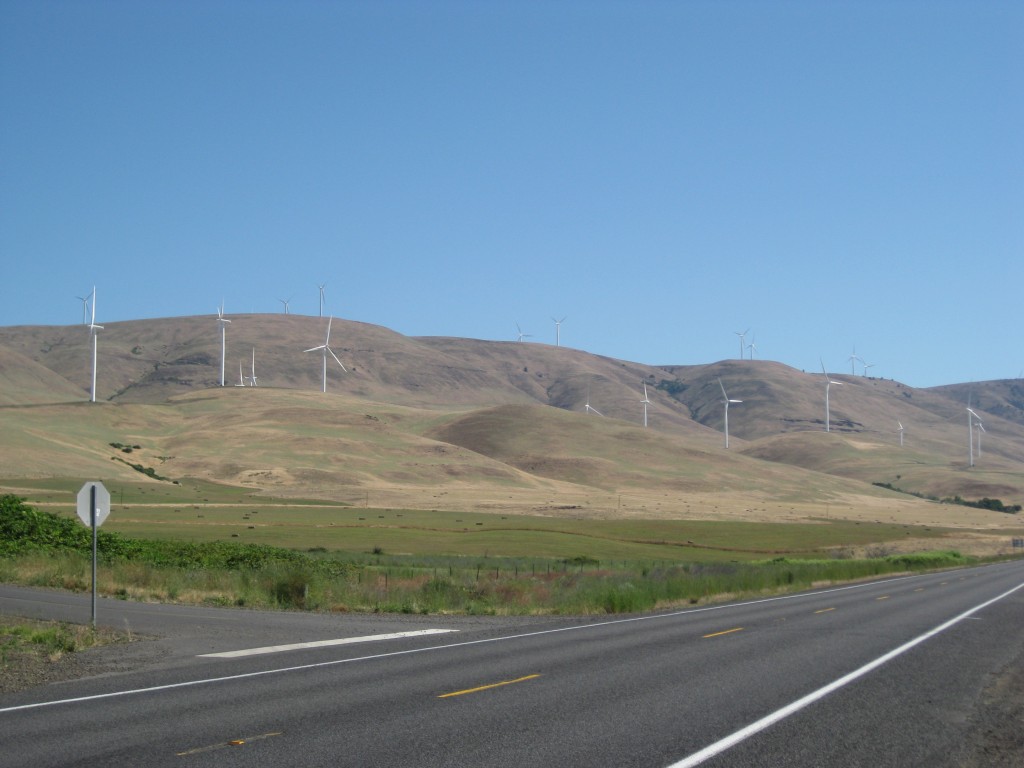 The colossal towering wind mills kept us company through much of Southeastern Washington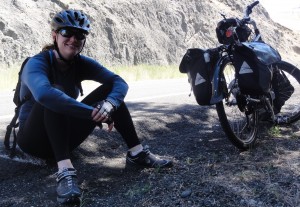 Absorbing the cool, escaping the heat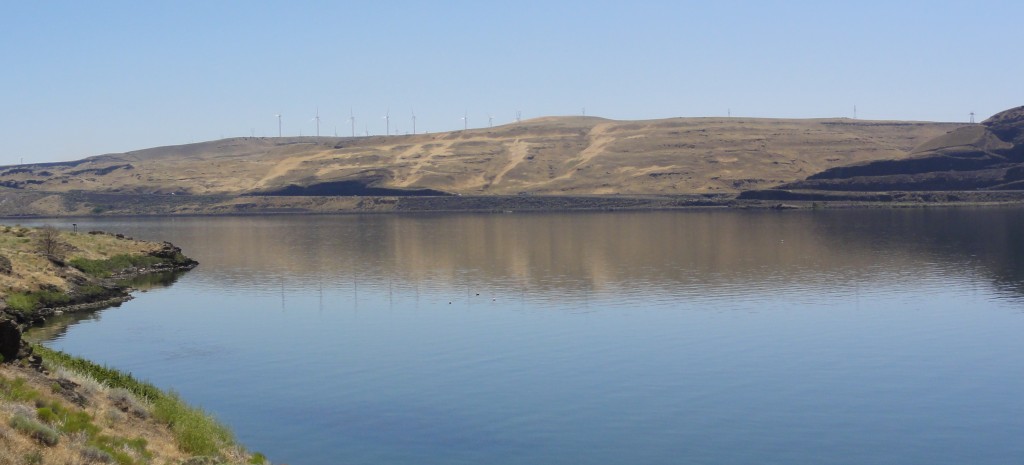 As we moved East the gorge morphed into a much calmer animal
Arriving in the tiny town of Roosevelt we knew we needed to rest. It was a long, hot, tiring day and we needed to charge our batteries as well as our electronics'.  Directed to the local pub (the only pub for that matter) we walked into M&T Pub and Grill seeking shelter from the intense heat and perhaps a brewskie.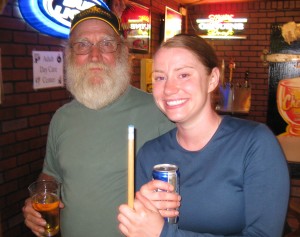 Jess doing what she does best… making friends
After a round of drinks a game of pool and some stimulating international conversation Jess and I decided to carry on under the cool of night. This was our first taste of night cycling on the trip. Out came our lights and reflectors. Banished were our fears as we set out into the blackness.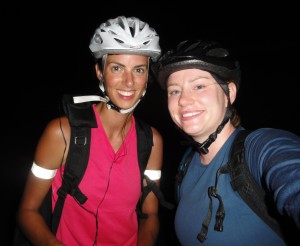 Night Riders