Day 8 One Hundred and Eleven Degrees
The previous night we finished our last 15 miles in the dark so we only had a vague idea what our "camping" area actually looked like. All we knew was we were near running water and out of sight of passing vehicles. Both of which were bonuses. We were inspired by the beautiful view that greeted us in the morning. It was the perfect setting for some early morning stretching.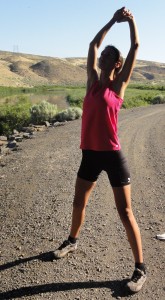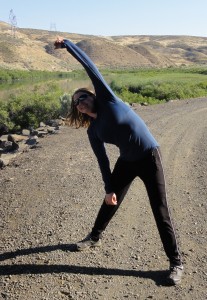 Pre-cycling yoga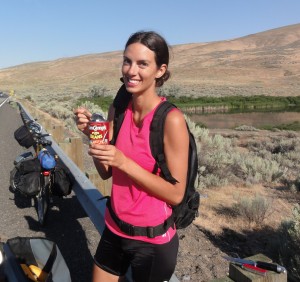 Beans, it's what's for breakfast
Bound and determined to put miles behind us despite the heat we set off after a can of baked beans. It might sound awful, but in a pinch they are a great source of protein and can be found in most convenience stores across the US. They helped fuel us as we climbed barren hill after barren hill in the sweltering midday heat. Sweat poured down our faces and stung our eyes. Sweat crystals clung to our arms after drinking bottles of electrolyte fortified water. When we finally happened upon a whisper of a town with its sole diner it was like reaching an oasis in the desert.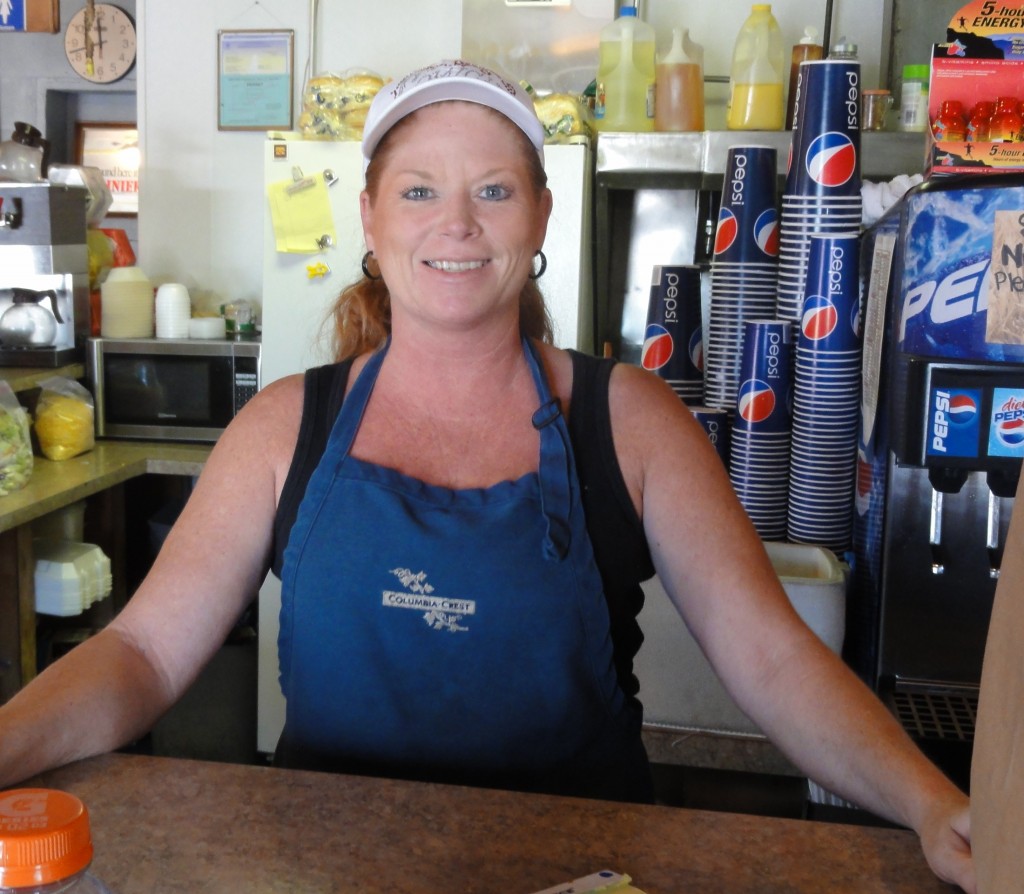 The smiling face that greeted us and showered us with cold drinks at the diner in Paterson, WA. She also informed us of the current temperature: 111 degrees!
Not long after seeking shelter at the diner we took another break from the heat at Umatilla Park in Plymouth, WA. The park was beautiful and a nearly perfect resting place save for the exceptionally aggressive mosquitoes.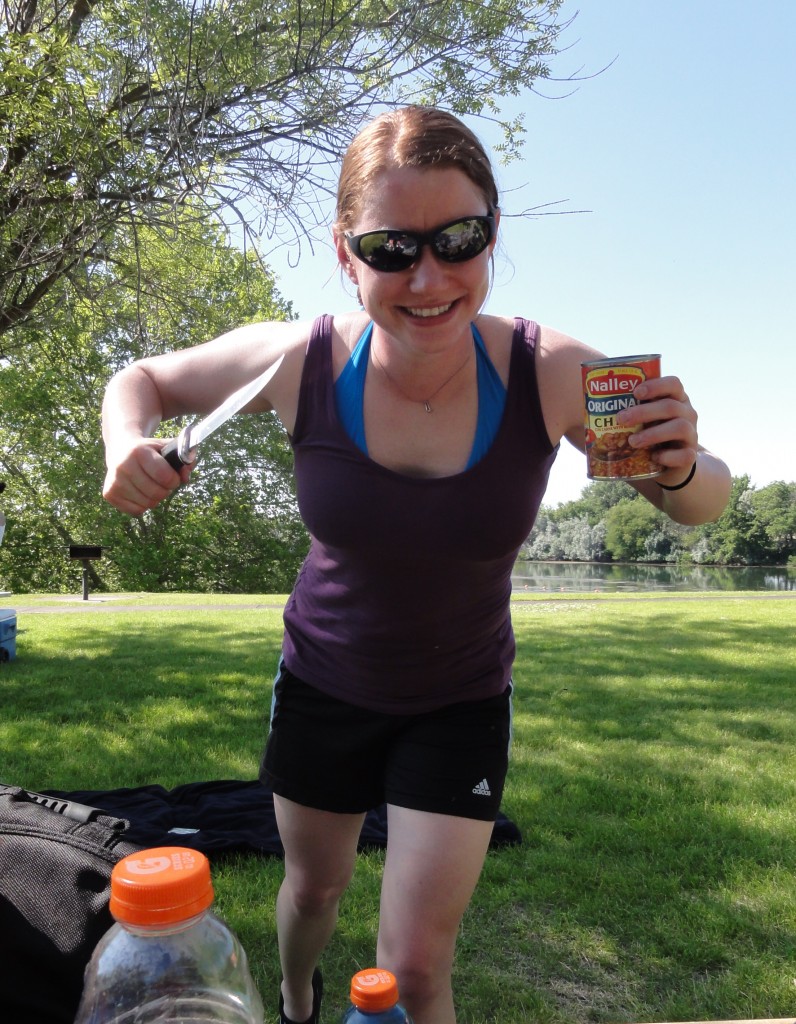 Jess looking particularly menacing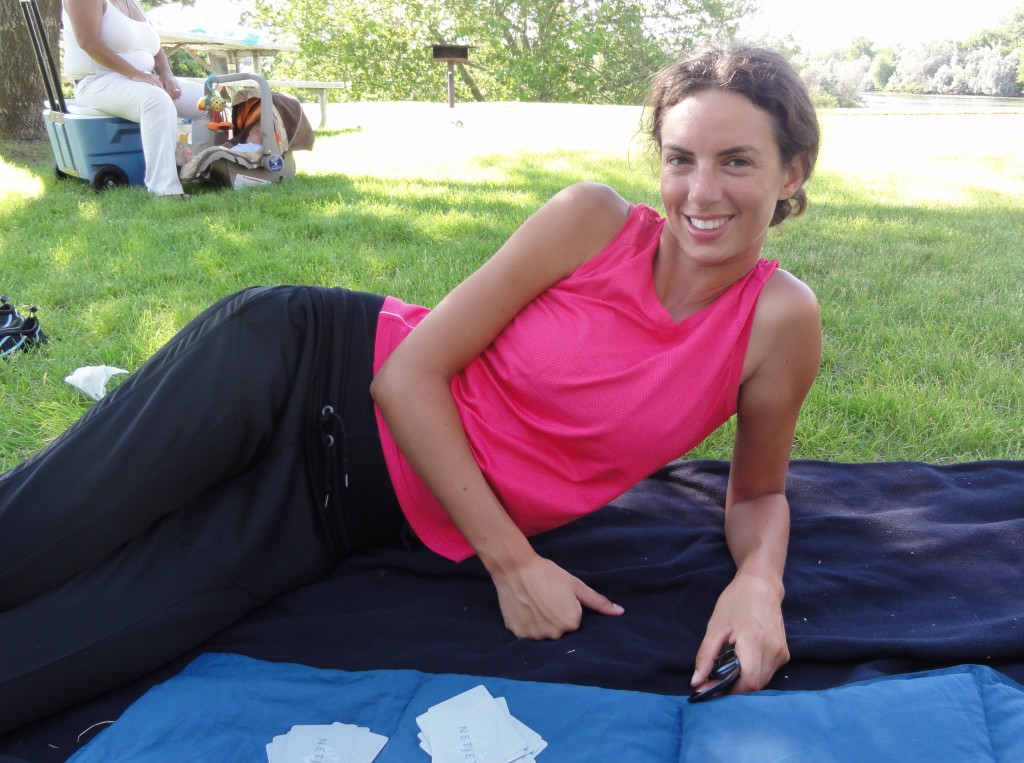 Tired, dehydrated, sore… but loving it!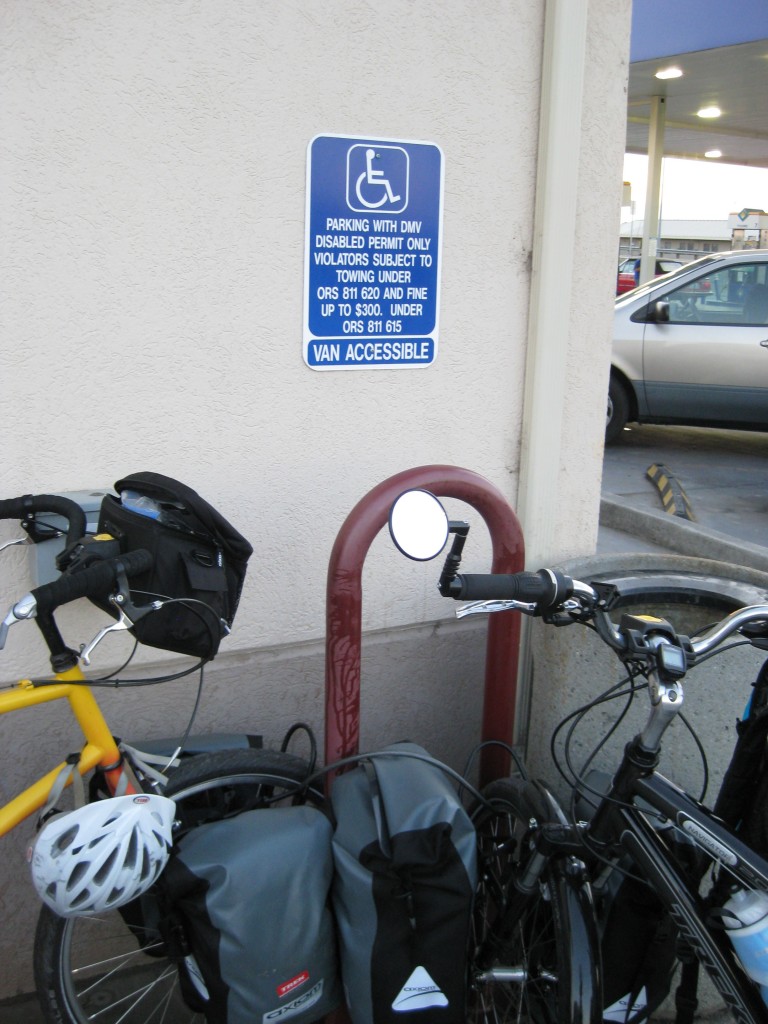 Oops we forgot our permits! In Umatilla, WA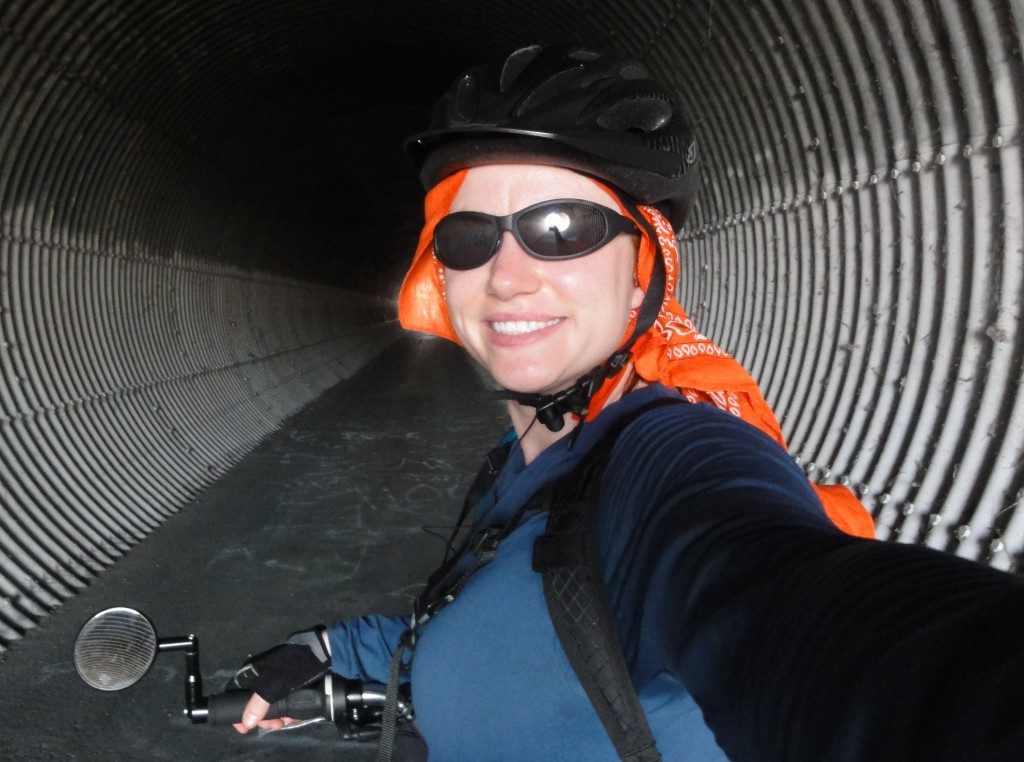 Dizzy?