Determined to beat the heat, we left early from our campsite at Hat Rock Park. So early in fact, that our neighboring campers were still strewn about their sites like plastic red cups after a frat party. It was definitely a party campground. We quietly walked our bikes to the park entrance and glided off.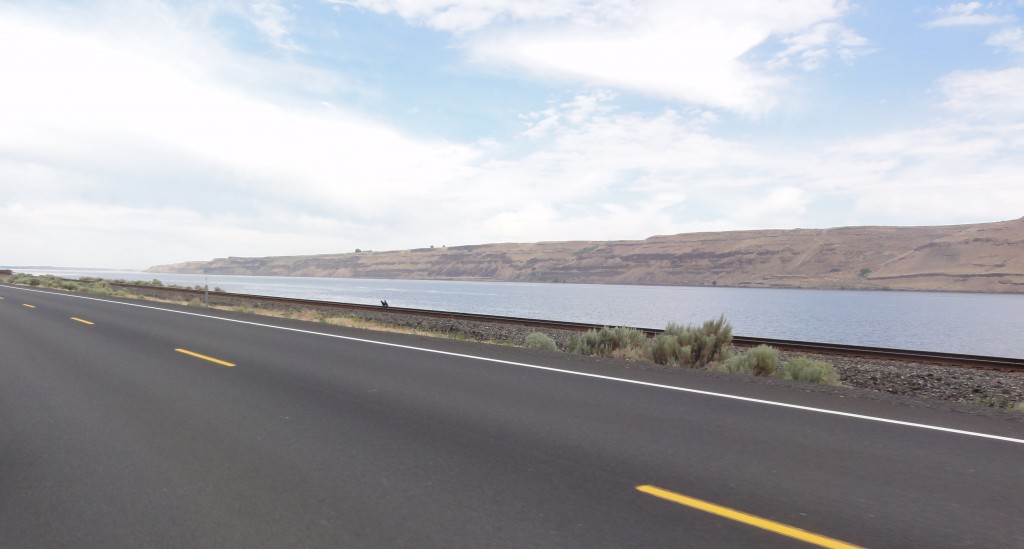 We were blessed this day with flat terrain and partial shade. After 100 degree plus days I was thrilled to see some cloud cover.
Our midway point of the day was Touchet, WA. At first we thought perhaps the named was pronounced with a French flare, like "touché." Then we  figured the American pronunciation would be something simpler like "touch it". We finally asked a local and she informed us that the small town's name is actually pronounced "Too-chee."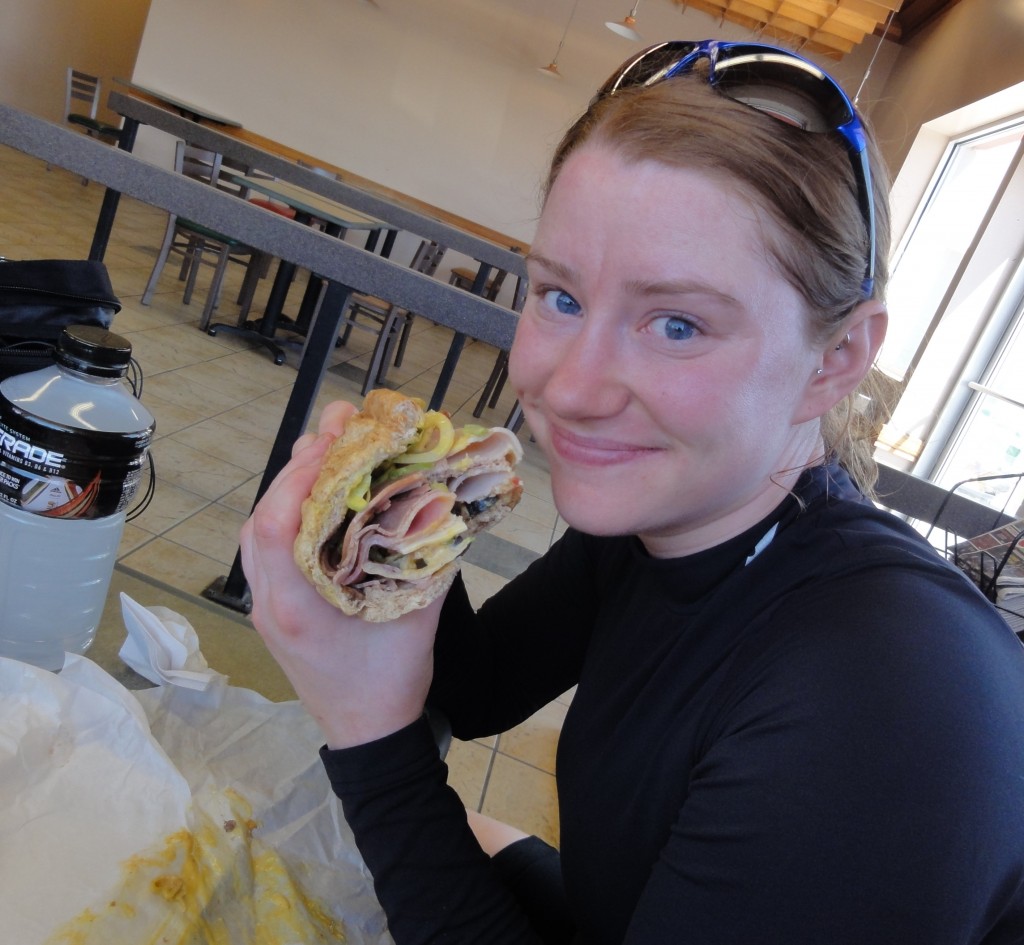 We stopped at a small store and feasted on sandwiches the size of our heads as we outlined the rest of our day. Our destination was Walla Walla, WA but our lodging for the evening was still up in the air. "Let's give couchsurfing a try!" we agreed in unison. However, we both had our doubts that a city as small as Walla Walla would have many internationally-minded hosts. We logged onto www.couchsurfing.org and sent three requests to perspective hosts in Walla Walla moments before hitting the road.
A few miles later we already had our answer. We received a text from Tessa (a student of Whitman University) that we were welcome to stay the night with her and her roommates. We were both thrilled by the idea of sleeping under a real roof for a night.
We arrived at the two story green house with its spacious porch drenched in sweat and hoping our hosts wouldn't turn us away for lack of hygiene. Instead Tessa welcomed us in like old friends and introduced us to her posse of undergrad buds. Before long we were eating scrumptious slices of pizza from Sweet Basil; a popular pizzeria in downtown Walla Walla.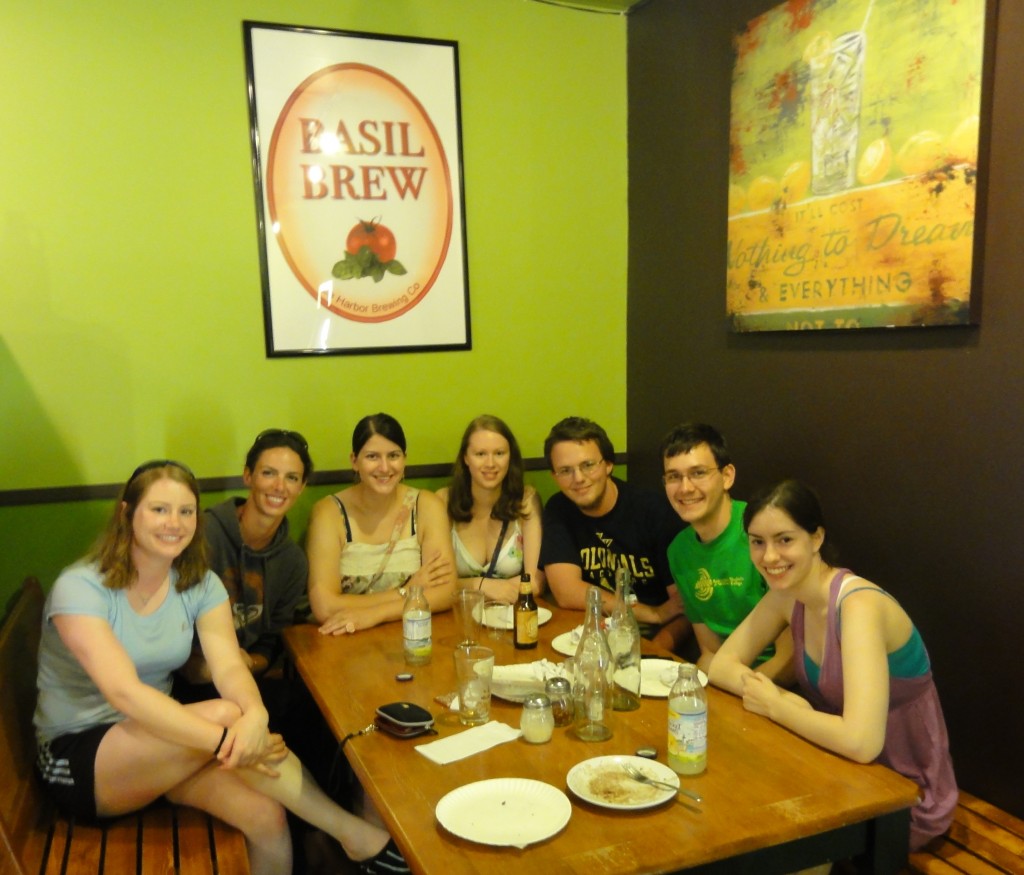 Left to Right: Jess, me, Nina, Tessa, Keith, Jack, & Anastasia
Tess & co. were also kind enough to give us an impromptu tour of Whitman's campus. It was as gorgeous as I'd heard, and took me back to my freshmen year at Willamette University.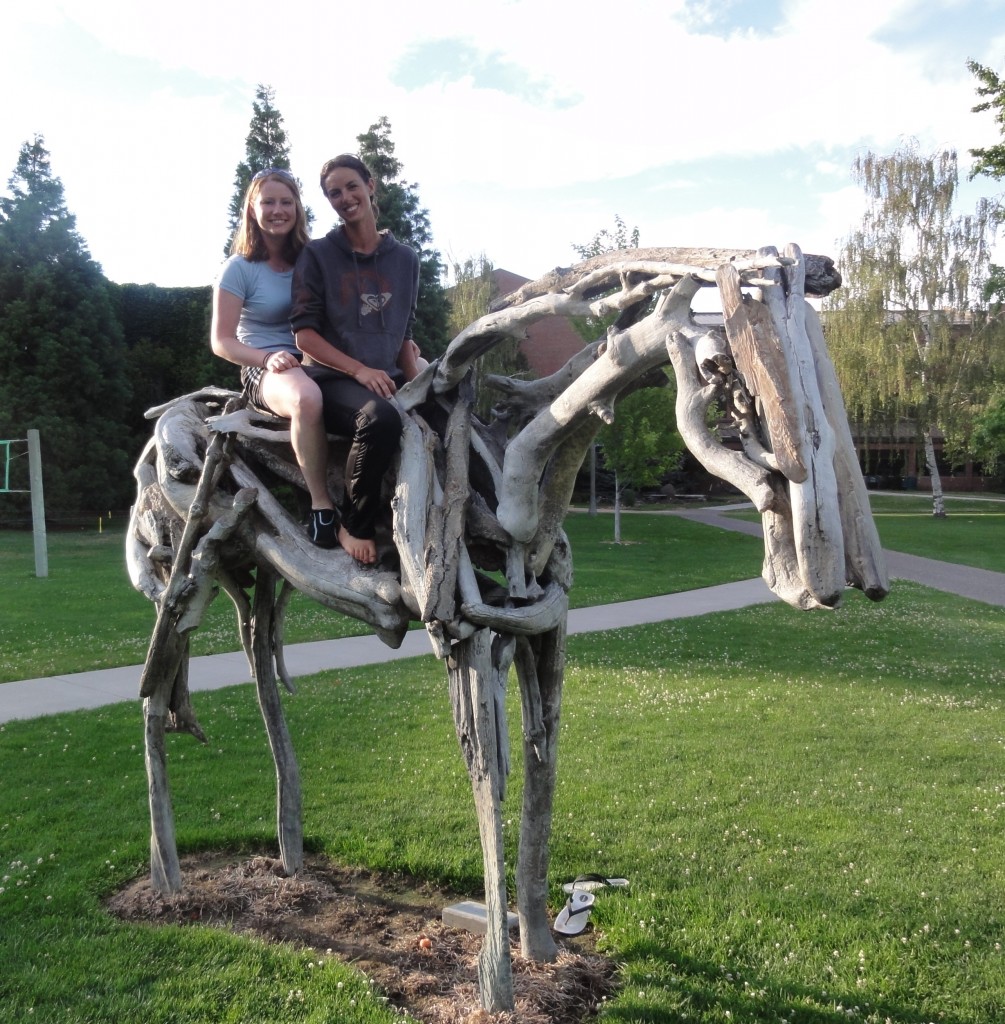 Jess and I atop "Styx" a Whitman sculpture by Deborah Butterfield. This is the same talented artist who created the equine statues visible when exiting the Portland International Airport. What a great day in Walla Walla.