Day 67 Connecticut Enthusiasm
Our "campsite" at the conservation center in Beacon, NY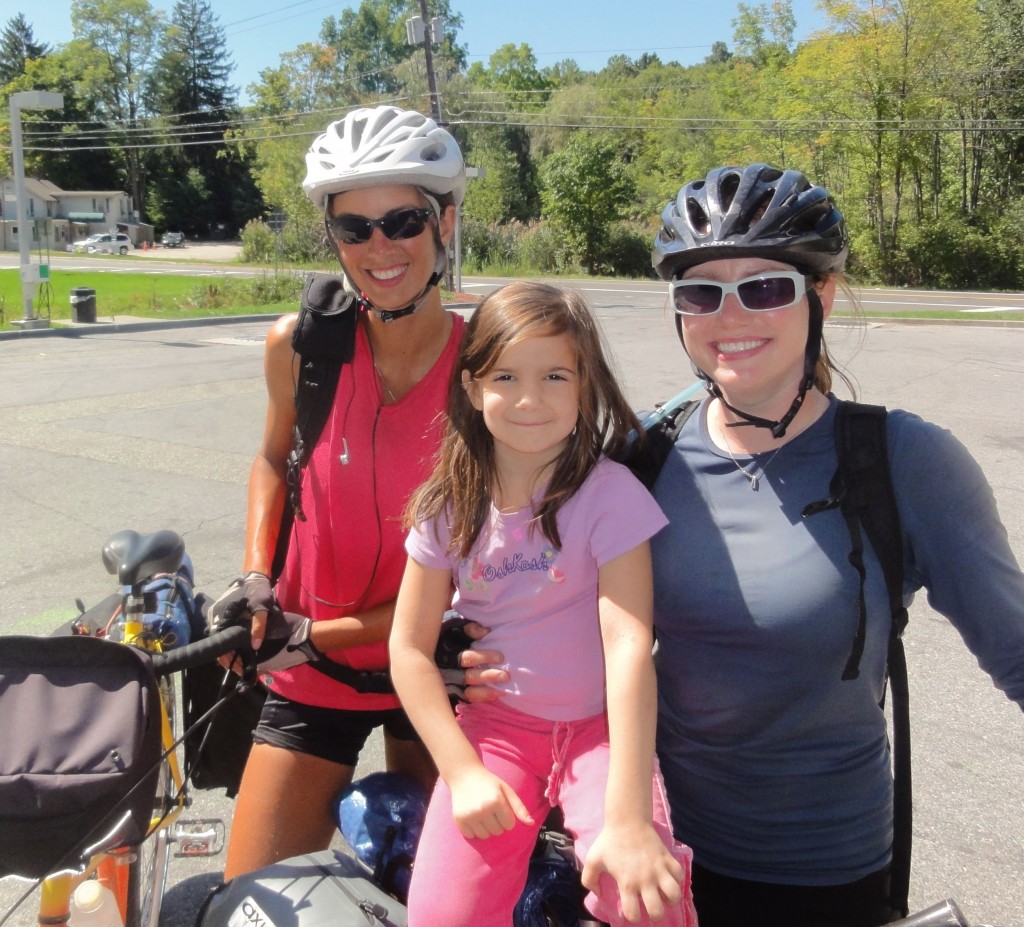 Me, Rebecca and Jess
We stopped off at a convenience store to fill up on water where we met Rebecca who was raising money for her brother's baseball team. She and her mom were excited for our trip and wished us luck.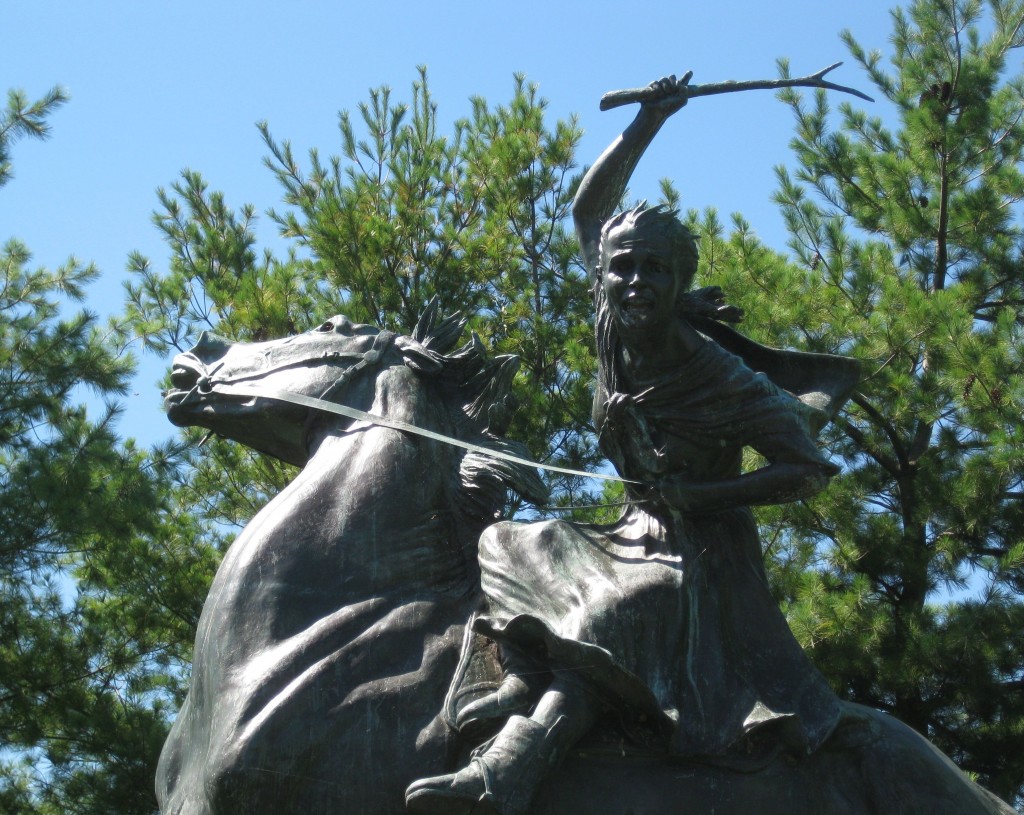 Statue of Revolutionary War heroine Sybil Ludington in Carmel, NY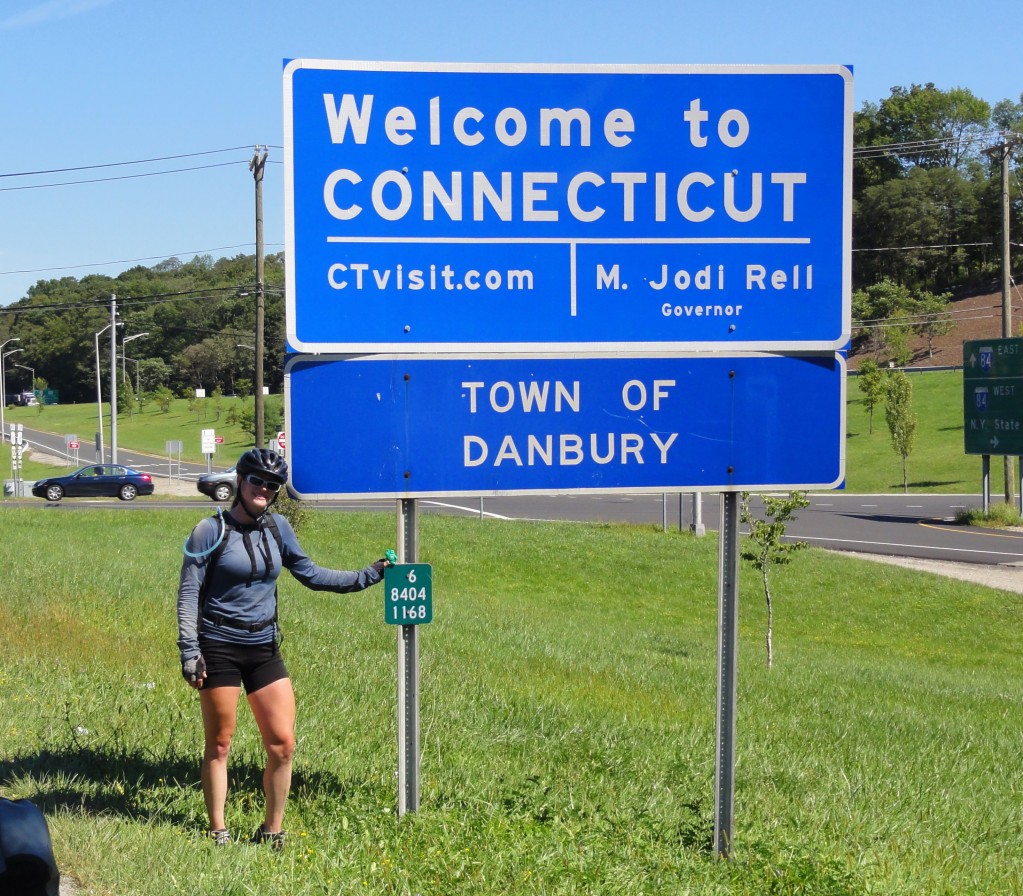 Onto state #14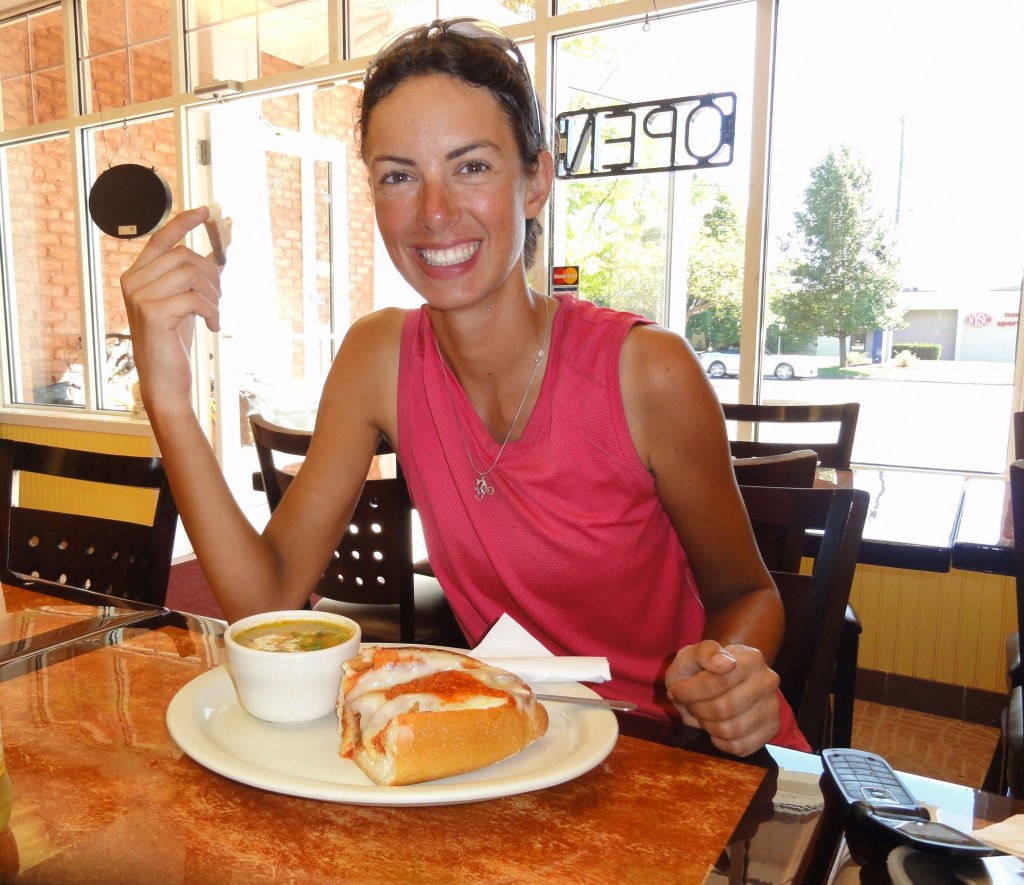 Being Labor Day weekend, we were disappointed to find most of the diners and small restaurants were closed. We finally found a spacious Italian bistro just outside of Danbury, CT with generous portions. Their sandwiches were filling and their pizza fresh and fantastic.
After loading up on carbs we continued on Highway 6 through Danbury, CT. Cycling along with traffic we merged onto a road that looked suspiciously like an interstate. Jess had already zoomed ahead too far to hear my yelling so I exited as soon as possible to review the map and call her. No answer. I called her again and she was talking with a police officer. Yep the officer confirmed it, we were indeed cycling on an interstate.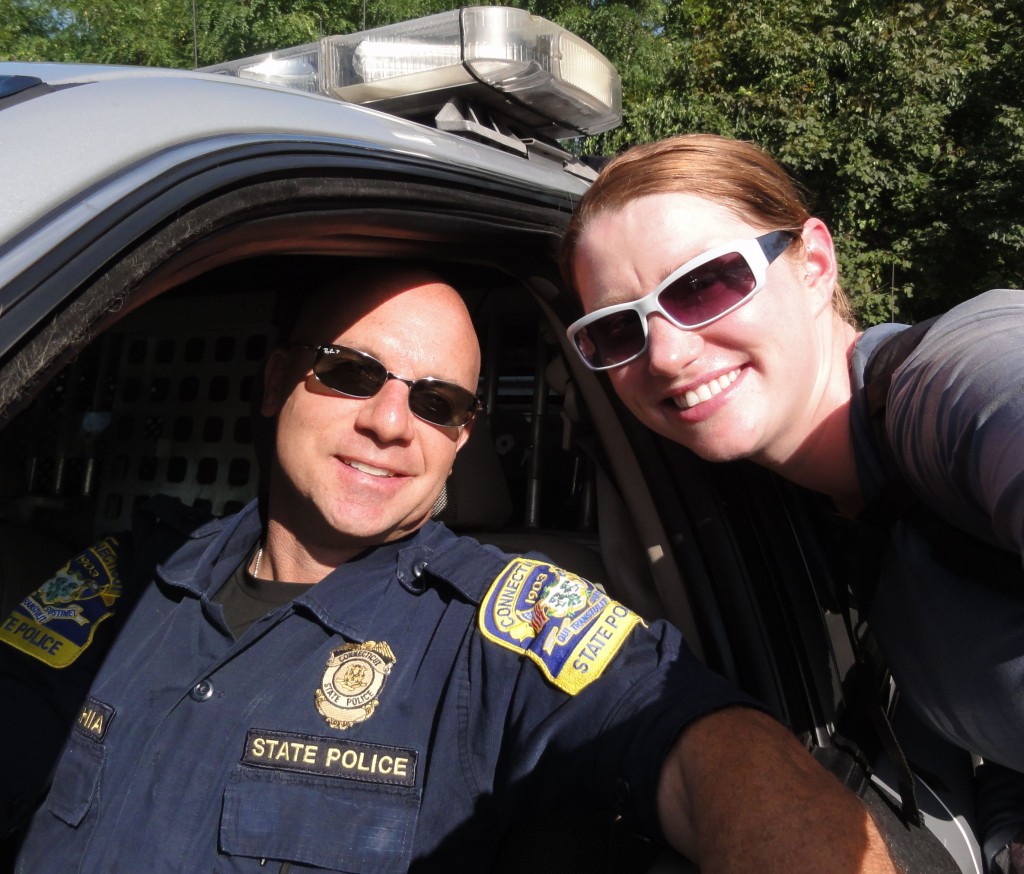 The state police officer who caught Jess. Thankfully he let her off with a warning and promised to check out our blog
We continued cycling East through Newtown, CT, the town where our next hosts were living. Jen had heard about our trip through a facebook friend and offered to host us before we'd even left Portland, OR. She was even kind enough to pick us up 20 miles from her home so we could achieve our minimum miles for the day.
We enjoyed a wonderful home cooked dinner with Jen, Rich, and their three boys; Conrad, Daniel and Zachary. After dinner as we were conversing about our journey Jen exclaimed "You're almost there!" scooped up her maps and began brainstorming our route with me. Her enthusiasm was absolutely infectious.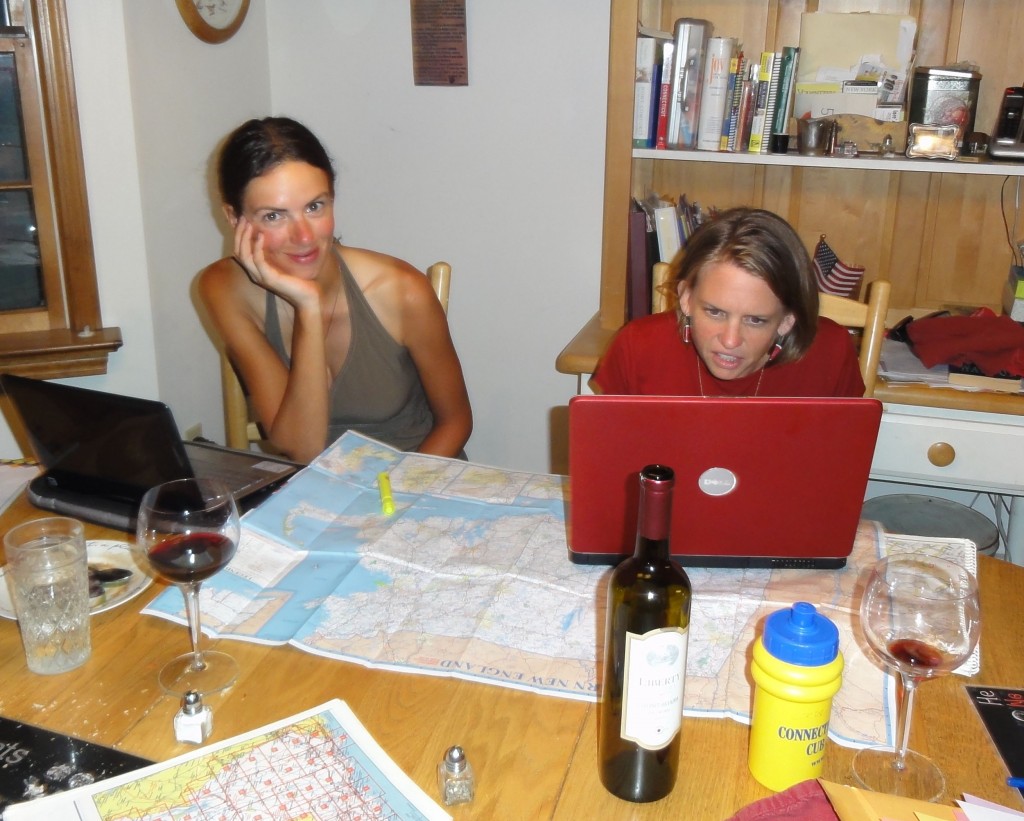 Myself and Jen, working out our route for the following day