Today was an exciting day, we would be crossing into New York state! We continued East on Highway 6 both excited and reminiscent as we only had 6 days left of cycling.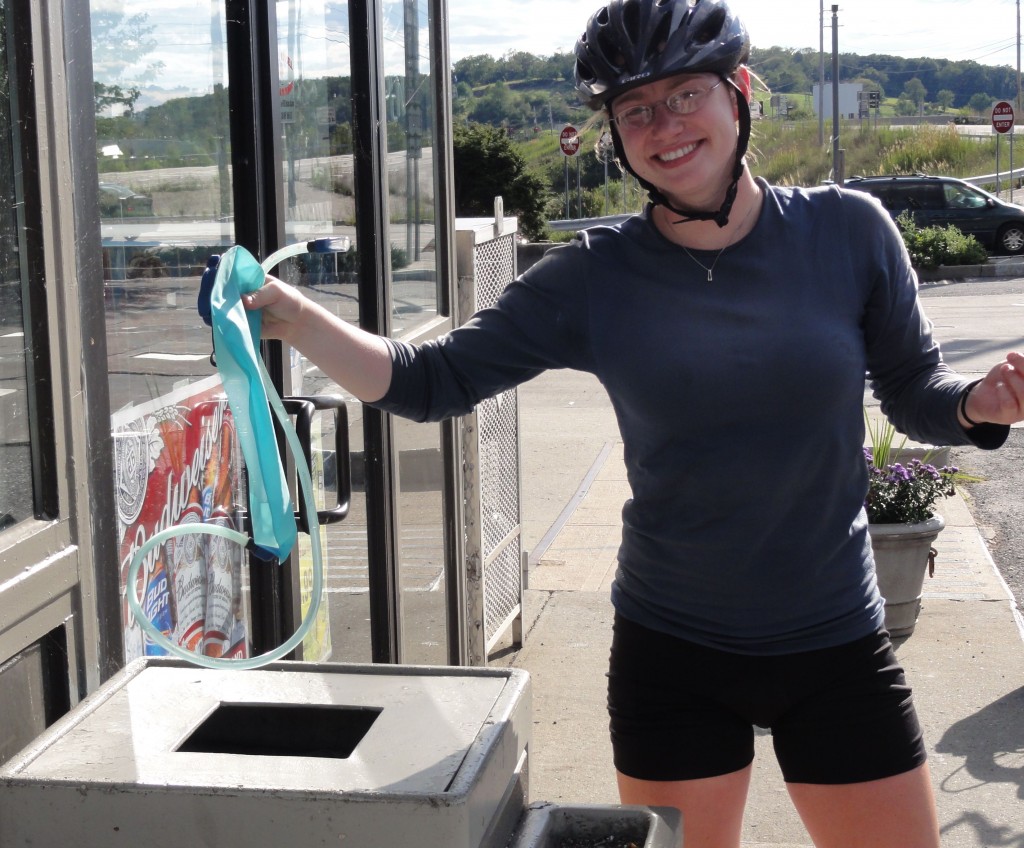 Jess tossing her second broken camel hydration pack
Cycling into Milford, PA a police vehicle sidled along side us slowing his pace to keep even. I felt a flutter of anxiety. I have been pulled over enough times in a car to know that if an officer notices you it doesn't usually end well. We looked into the car and saw the flash of a big grin "where are you girls headed?" "Portland, Maine, but we started in Oregon!" the officer commended us on our accomplishment, wished us good luck and sped off.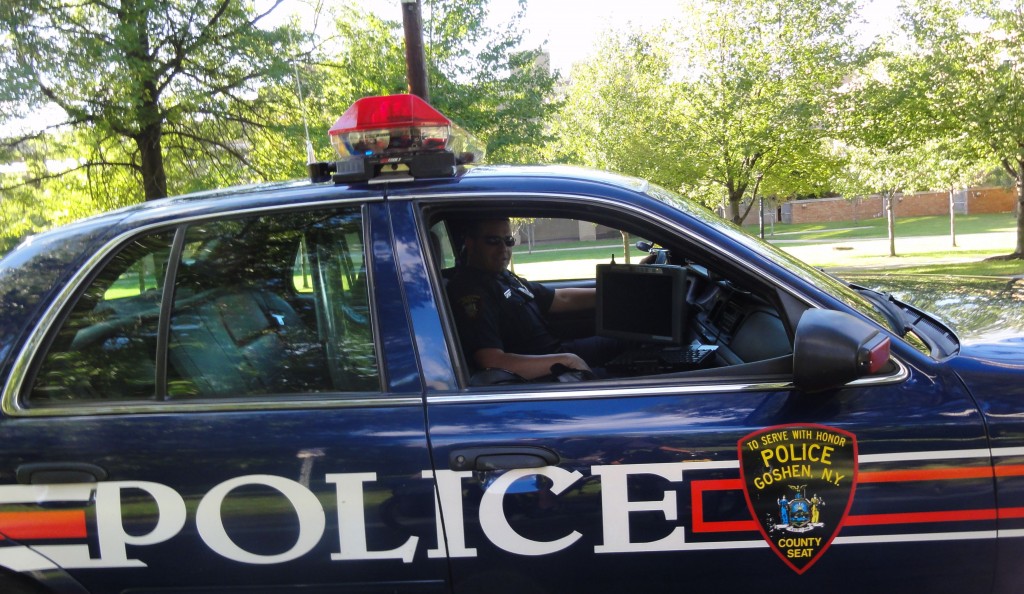 Cheering us on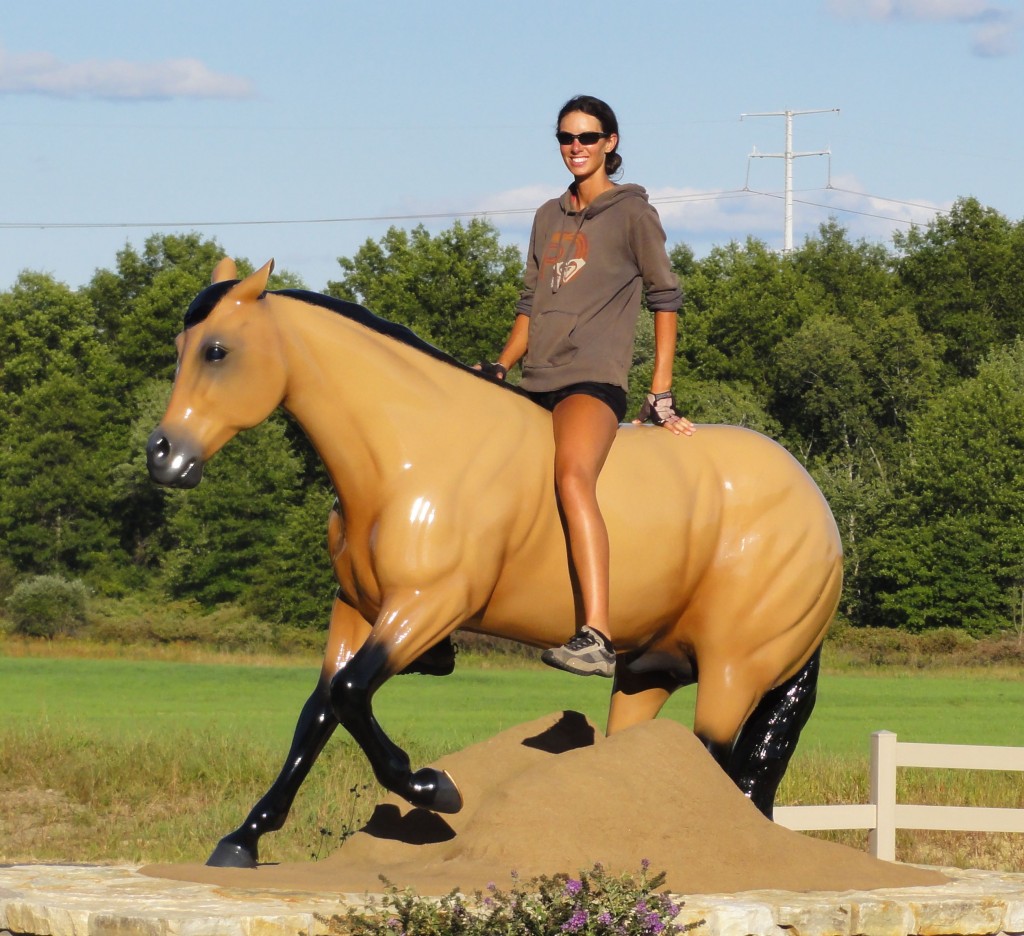 If there is an equine I'm going to find a way to climb on it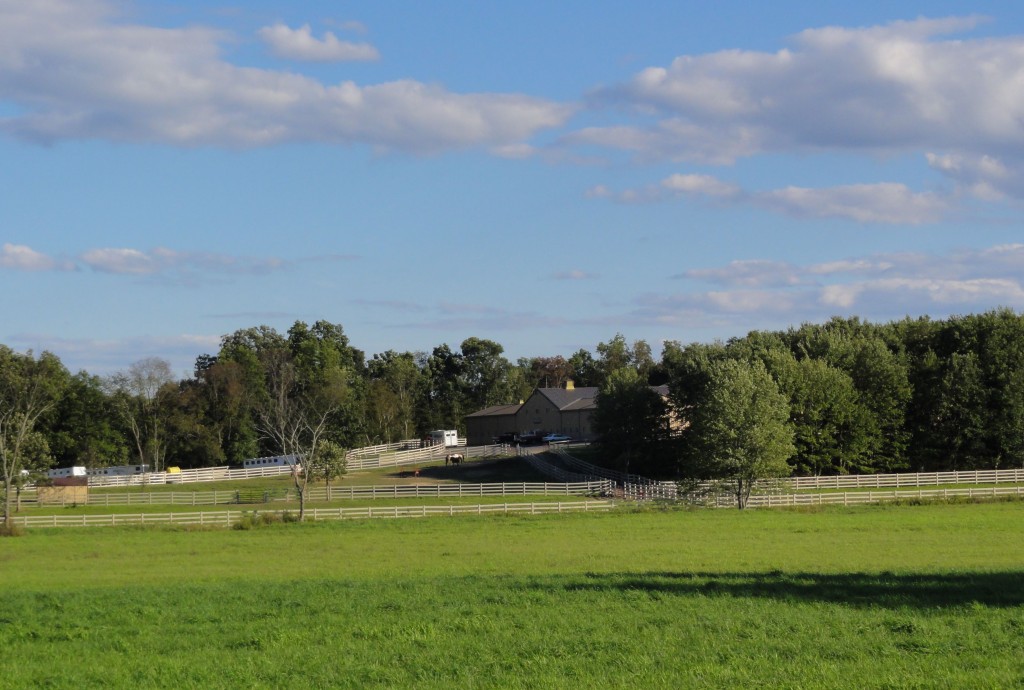 Pennsylvania Farmland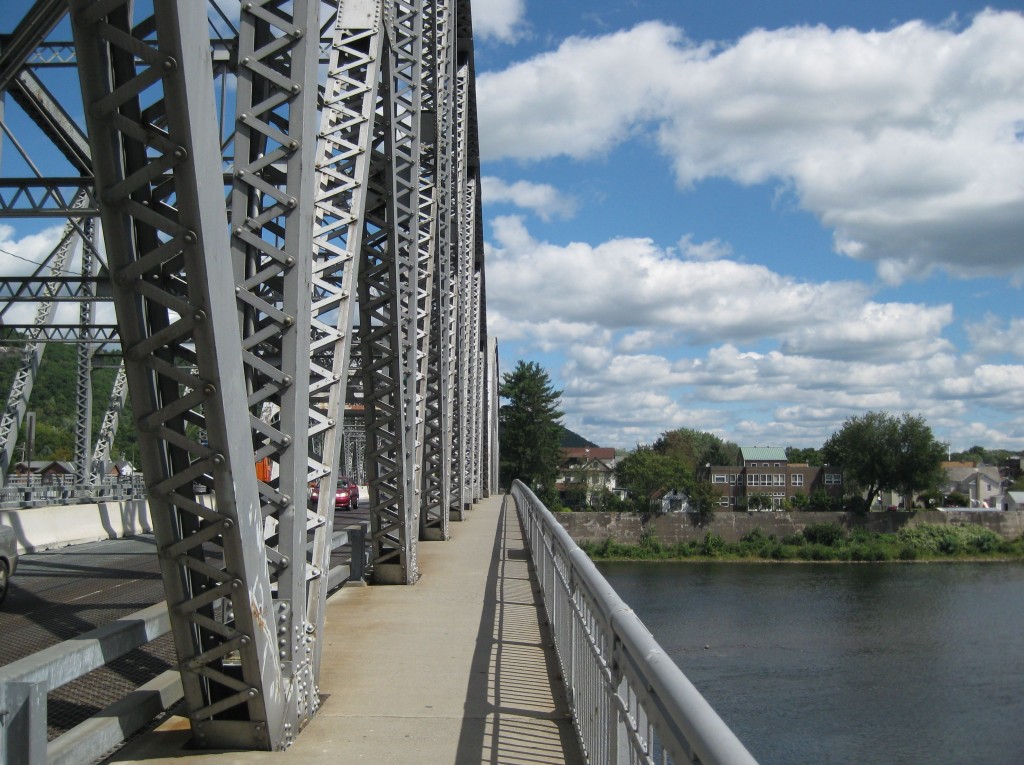 Crossing the Delaware River into Port Jervis, NY
Ecstatic to be in state lucky number #13 of our journey we searched for a hole-in-the wall place to celebrate with a meal. Scanning the streets we saw the inviting sign for Bridget's Home Cooking.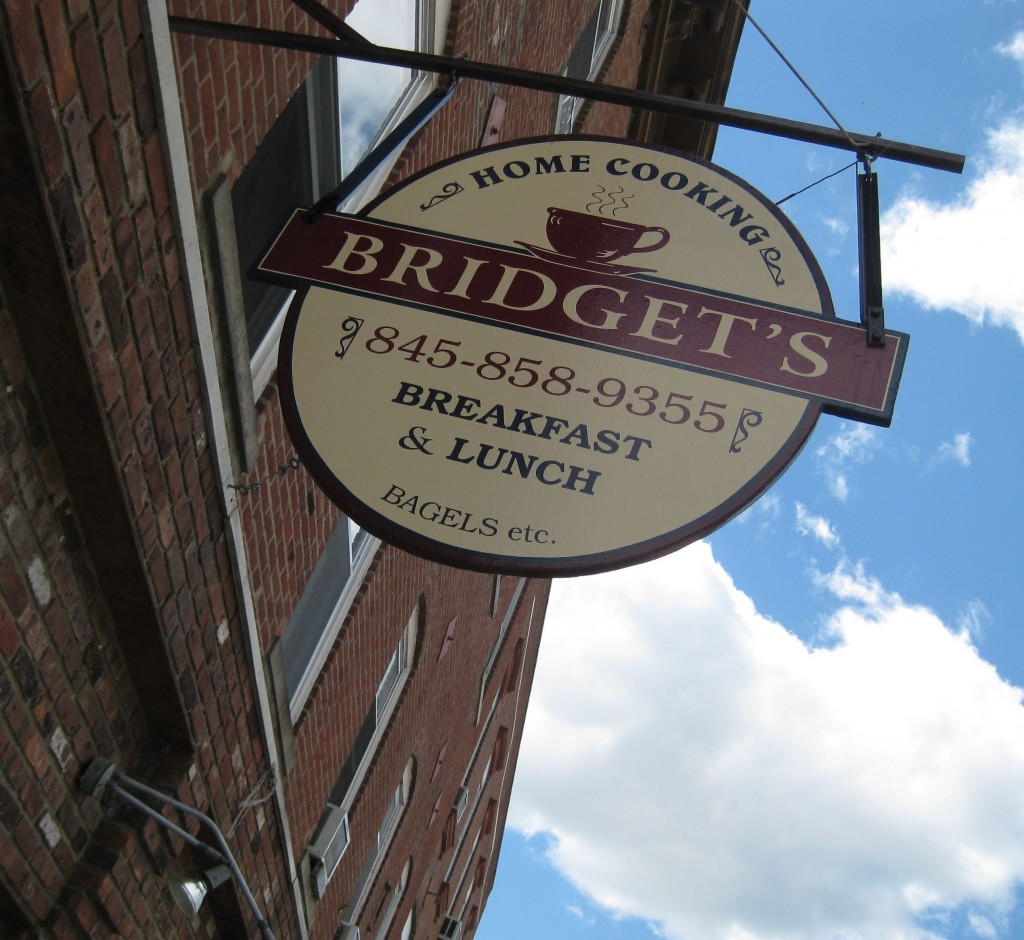 Bridget's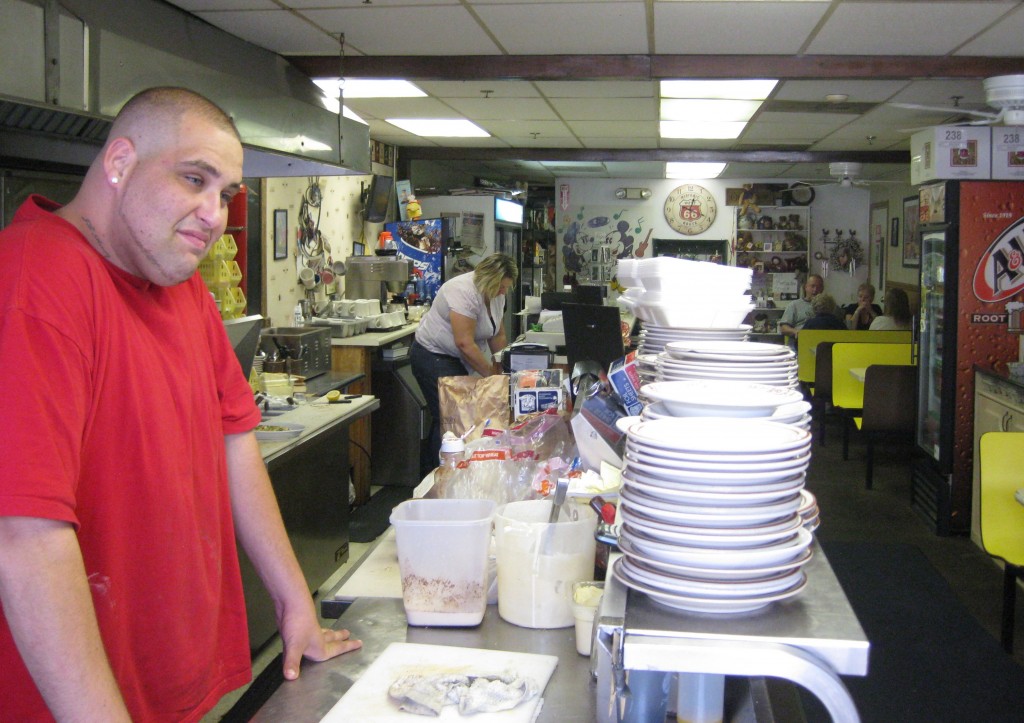 The tiny establishment was rich with smells and the sizzle of cooking food. The chef and waitress had thick New York accents. We weren't in Pennsylvania anymore Toto. We ordered sandwiches and reveled in the fact that we were fast approaching Maine.
At this point in the trip we were dedicated to getting exact miles in every day. Our goal date was to reach Portland, Maine by September 10th and with only 5 days left every mile counted. Our goal for the day was to reach Beacon, NY; a town exactly 80 miles from where we camped the night before.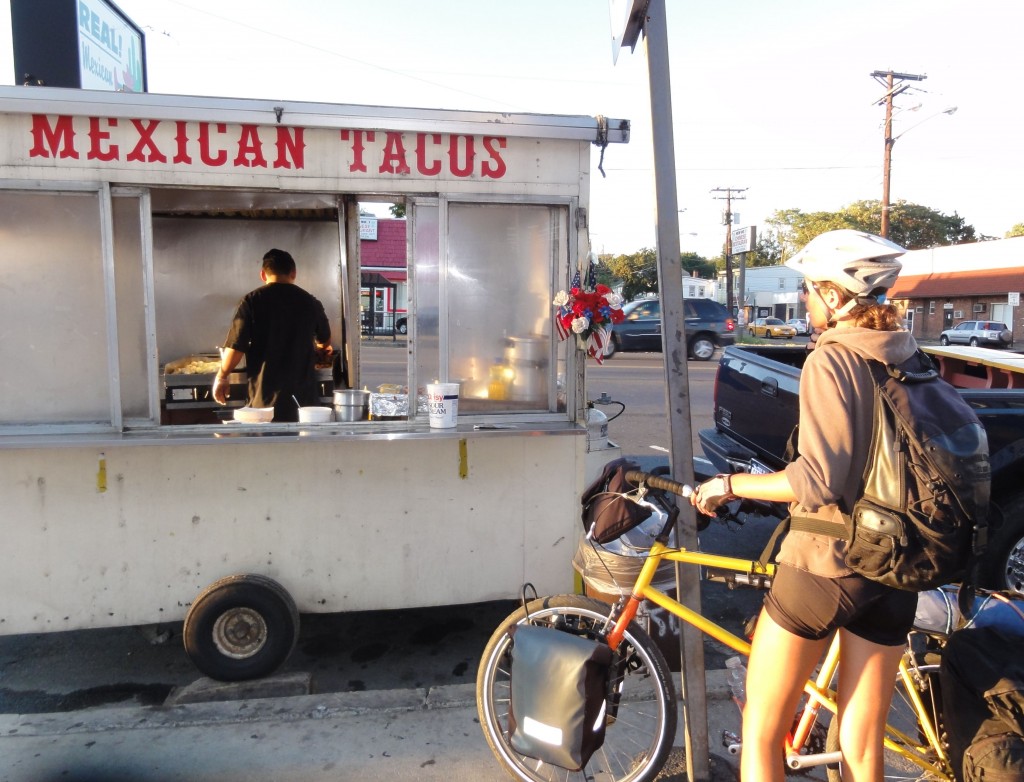 After living in San Diego for over a year and frequenting Tijuana I have a definite soft spot for streetcar tacos. We indulged.
As dusk approached we sought out the Newburgh-Beacon bridge that would carry us over the Hudson River. A little turned around we stopped a cyclist to ask directions toward the bridge. He pointed us in the right direction, but then looked at his watch adding "you had better hurry up, the bridge closes at dusk." We thanked him and sped off, entirely focused on our goal of reaching Beacon.
We zoomed past the glaring sign warning "pedestrian crossing dawn til dusk" and hoped we would reach the other side before it was locked up and were left in Newburgh. The Hudson River was immense and beautiful in the dusk but we didn't have the time to linger and enjoy the sunset. We made it over the bridge and stopped to ask about what there was in Beacon. We were dismayed to learn that there was no camping, no hotels, and the individual we spoke with said it was dangerous at night. Great, we'd just trapped ourselves in no man's land!
In several other cities we had contacted police officers and mayors to ask permission to camp in city parks. Jess  made the call and began madly scribbling directions. "OK" she said after hanging up "we can't stay at the park but he gave us directions to another place we can camp." We cycled into the night following the officer's directions. After cycling past a sewage plant and down a bike trail we found ourselves at a conservation center complete with picnic tables and external outlets. It was perfect! Thank you universe for kind police!