Steve and Madison escorted us back to where they had picked us up, the parking lot of The Fireplace. We thanked them for their generosity and promised to stay in touch.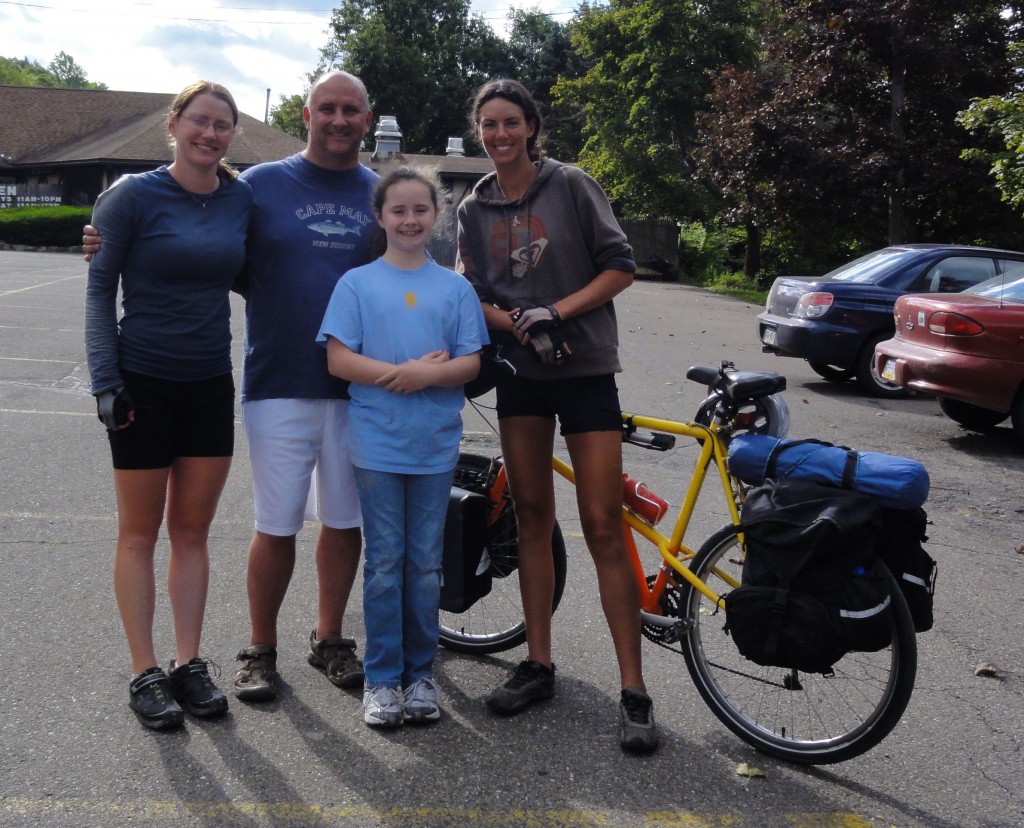 Jess, Steve, Madison and Myself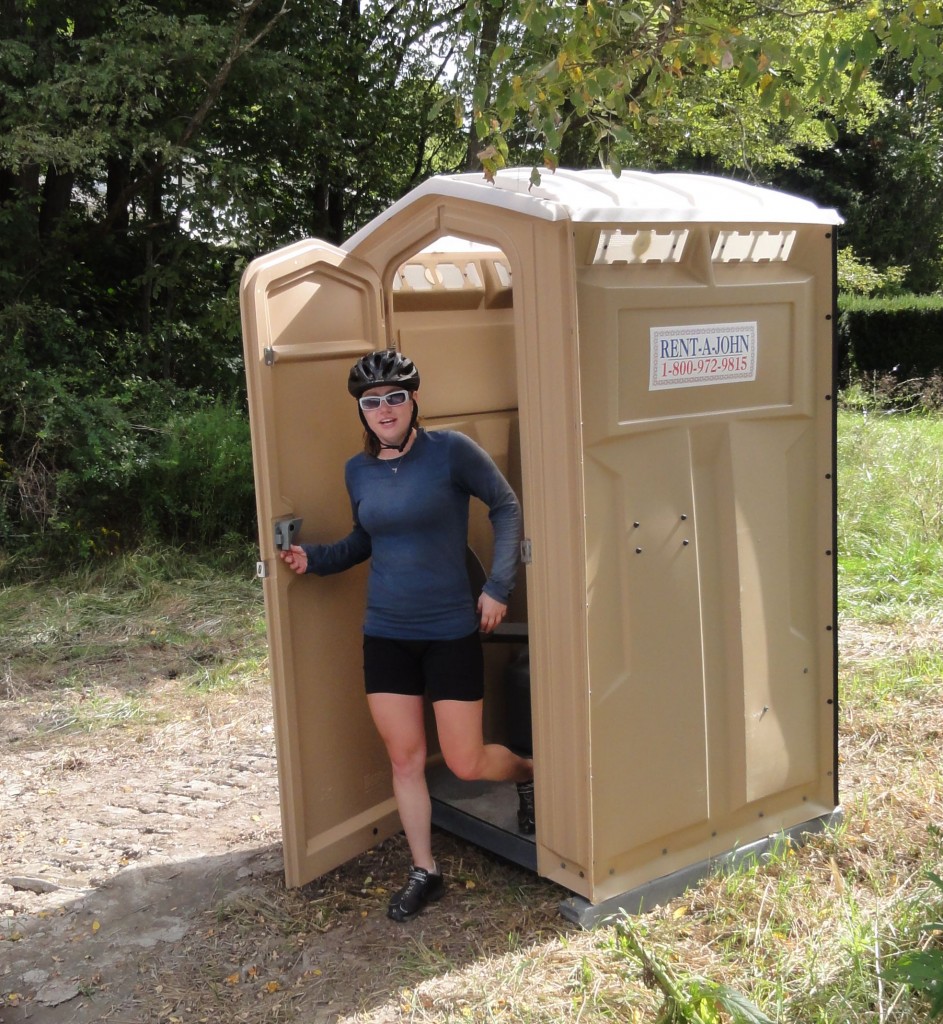 Jess wears her helmet everywhere
From the beginning of our trip I always joked with Jess about her inability to detach herself from her helmet. For me the moment we break from biking my helmet is the first thing I peel off. It's freeing to lose the skull cap. Jess on the other hand wears her helmet with diligence; into grocery stores, restaurants and, as evidenced by this photo, into porta potties.
Cycling along highway 6 I came to a screeching halt when I saw a turtle meandering across the road. After all the turtles, frogs, and assorted other animals we have witnessed mangled on the side of the road there was no way I was letting this one meet the same fate. I scooped up the turtle and delivered it safely to the other side of the highway.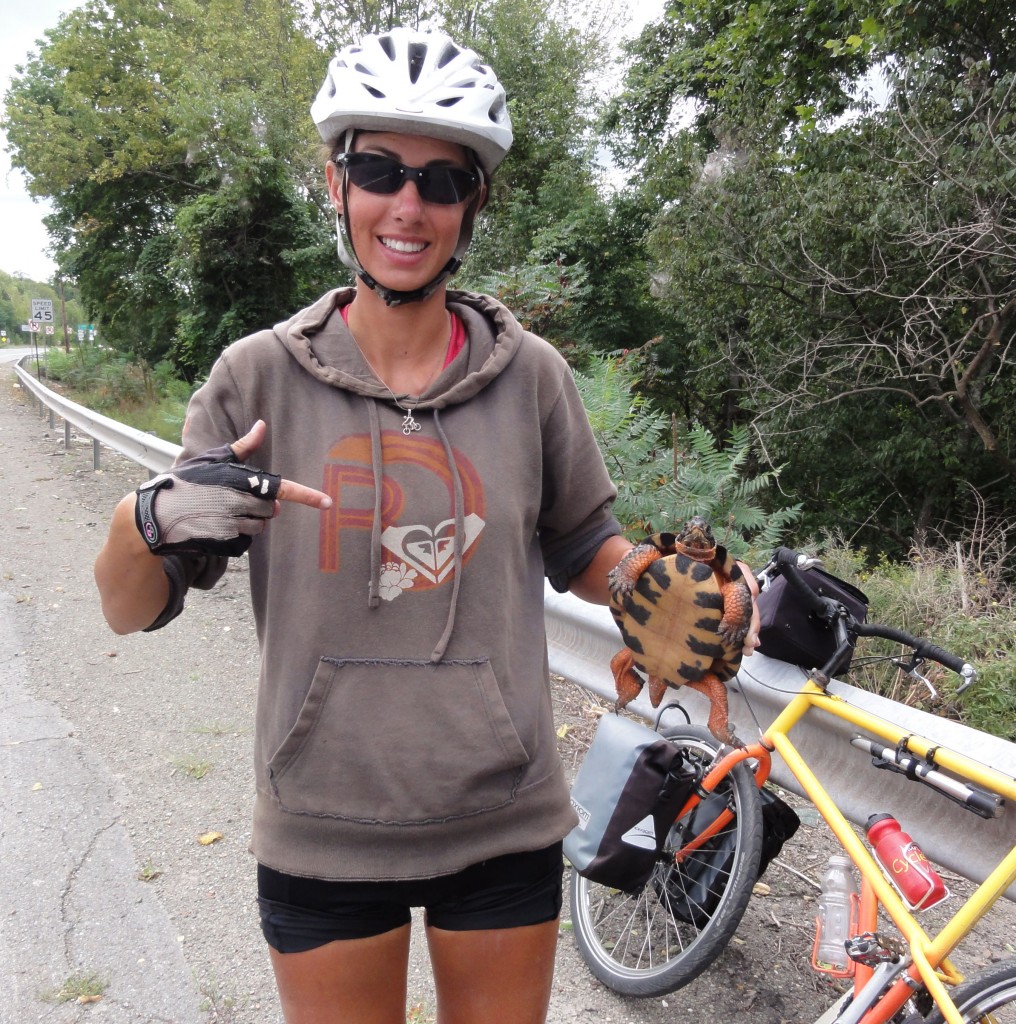 Myself and the unhappy turtle
This turtle did its fare share of hissing and trying to pry my hands from his shell
After relocating the turtle we cycled on towards Scranton, PA. We were a little concerned because as we neared Scranton the highways merged into Interstates which we are not allowed to cycle on in Pennsylvania. We stopped off at a market in La Plume, PA to ask for directions and met Nancy who suggested a better route for us to take.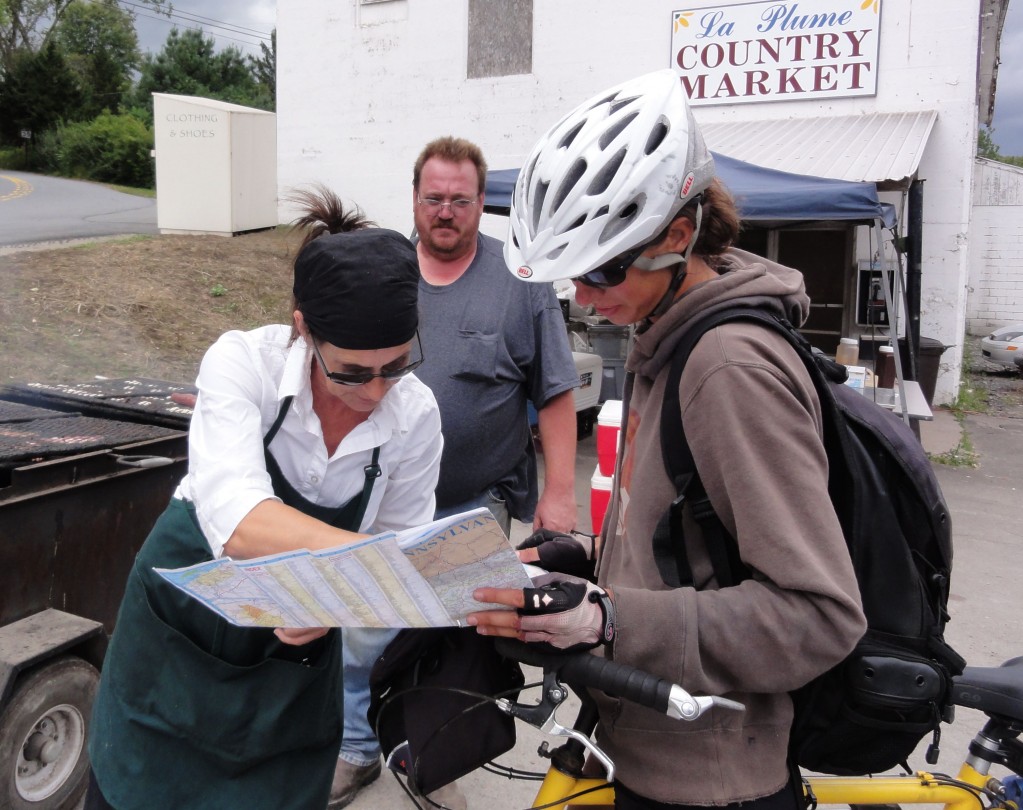 Nancy  helping us with directions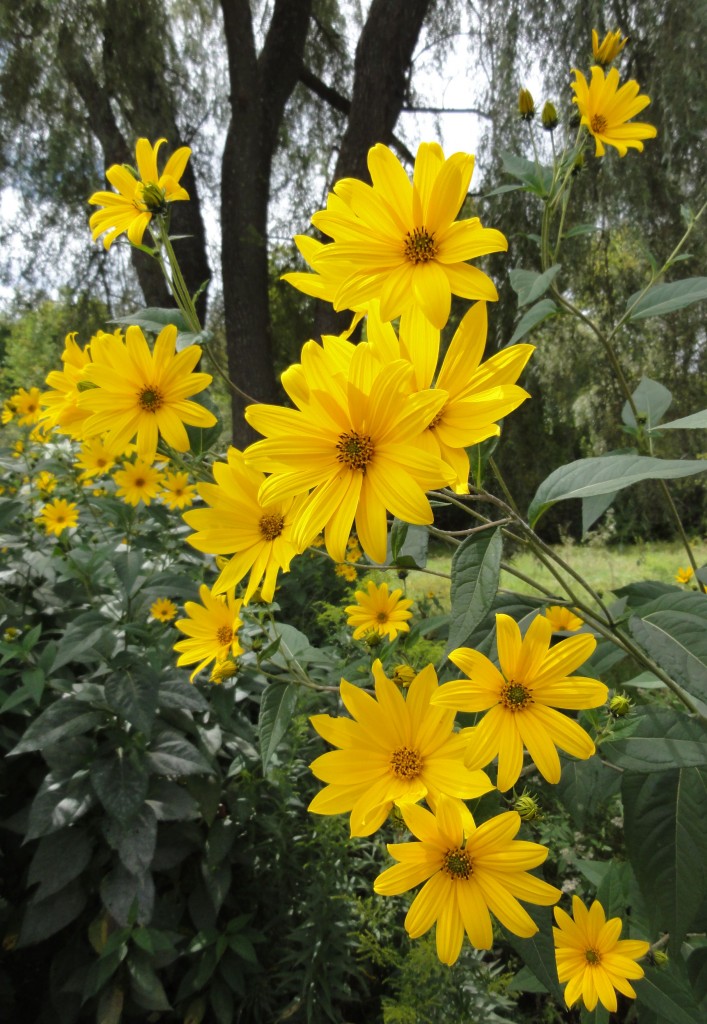 Roadside Pretties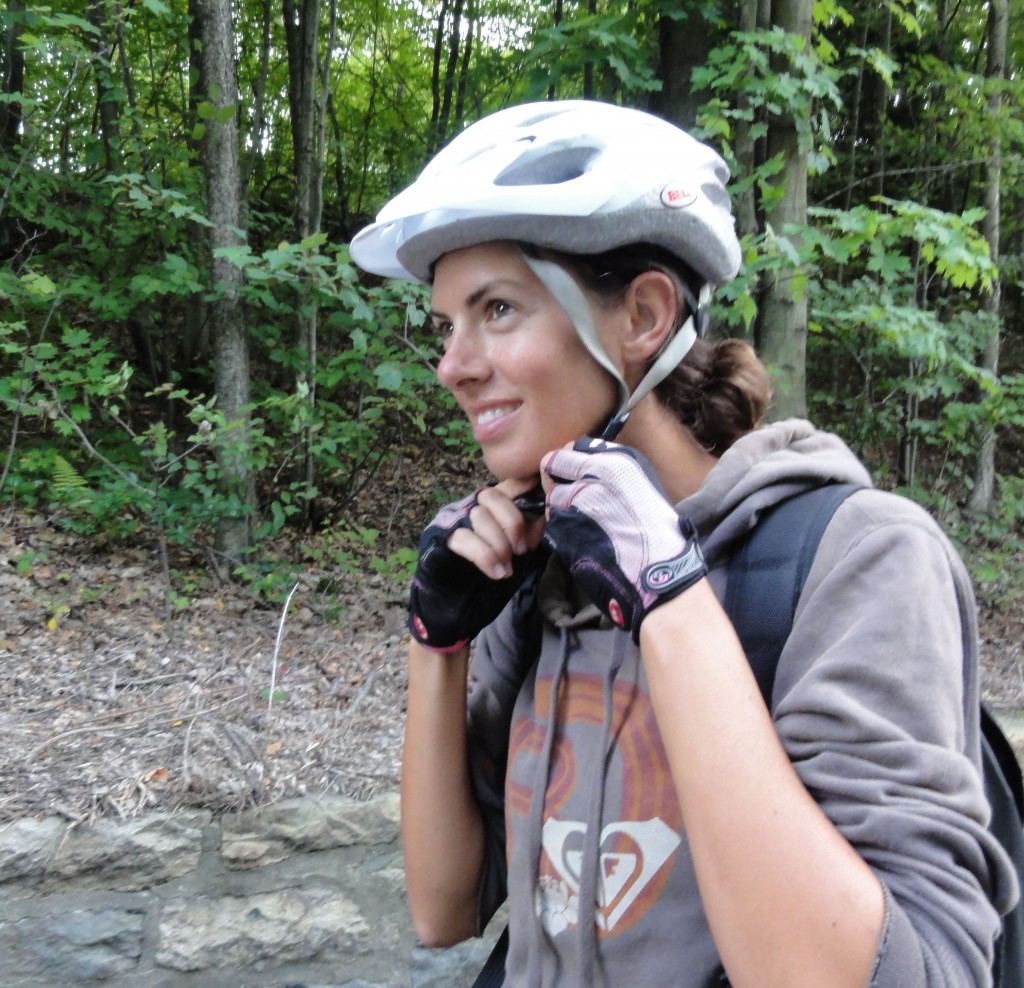 Gearing up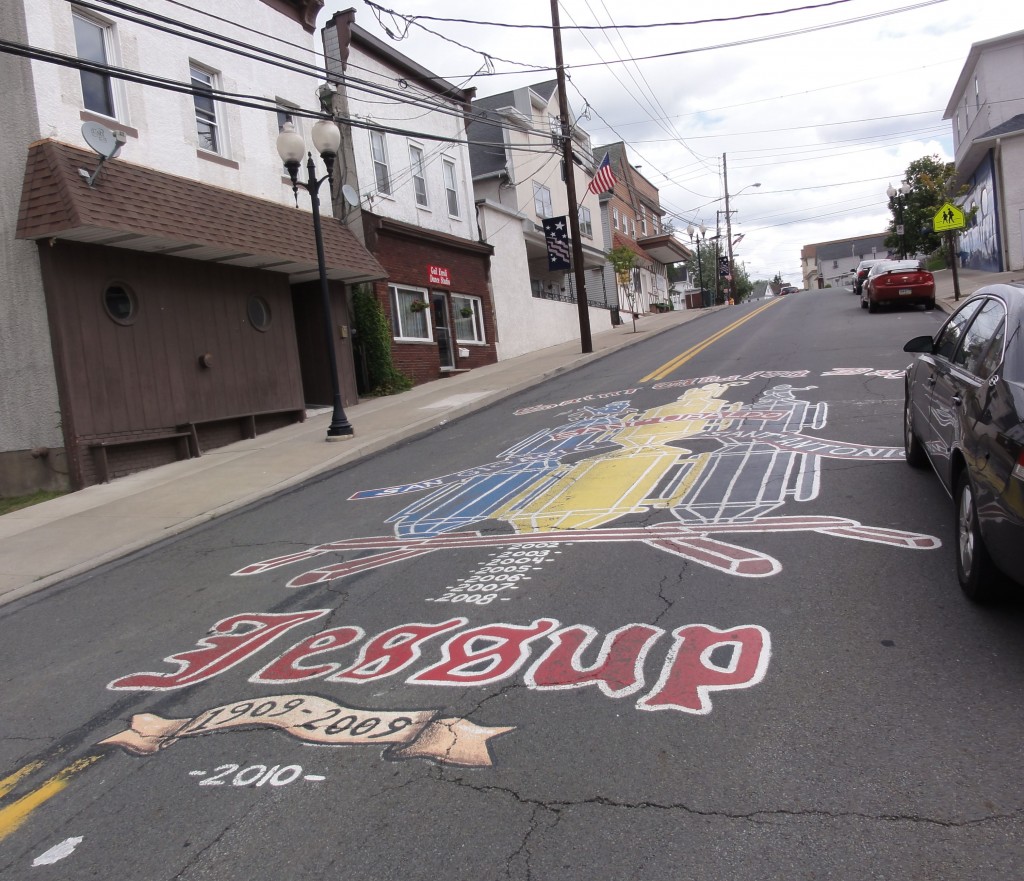 Welcome to Jessup, PA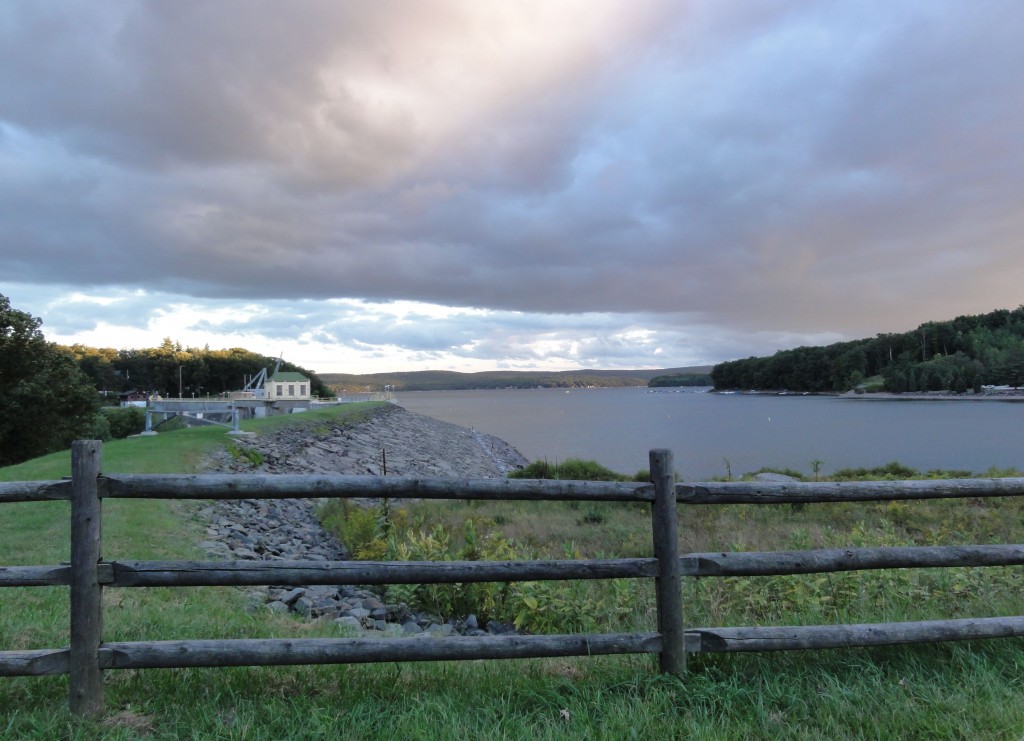 Dusk settles over Pennsylvania
We cycled past lakes and recreational areas where families were enjoying their Labor Day weekend.  Arriving in Hawley, PA we stopped at the nearest grocery store to stock up on food. We ended up buying the normal fare as well as a whole blueberry pie that both Jess and I eyed hungrily in the store.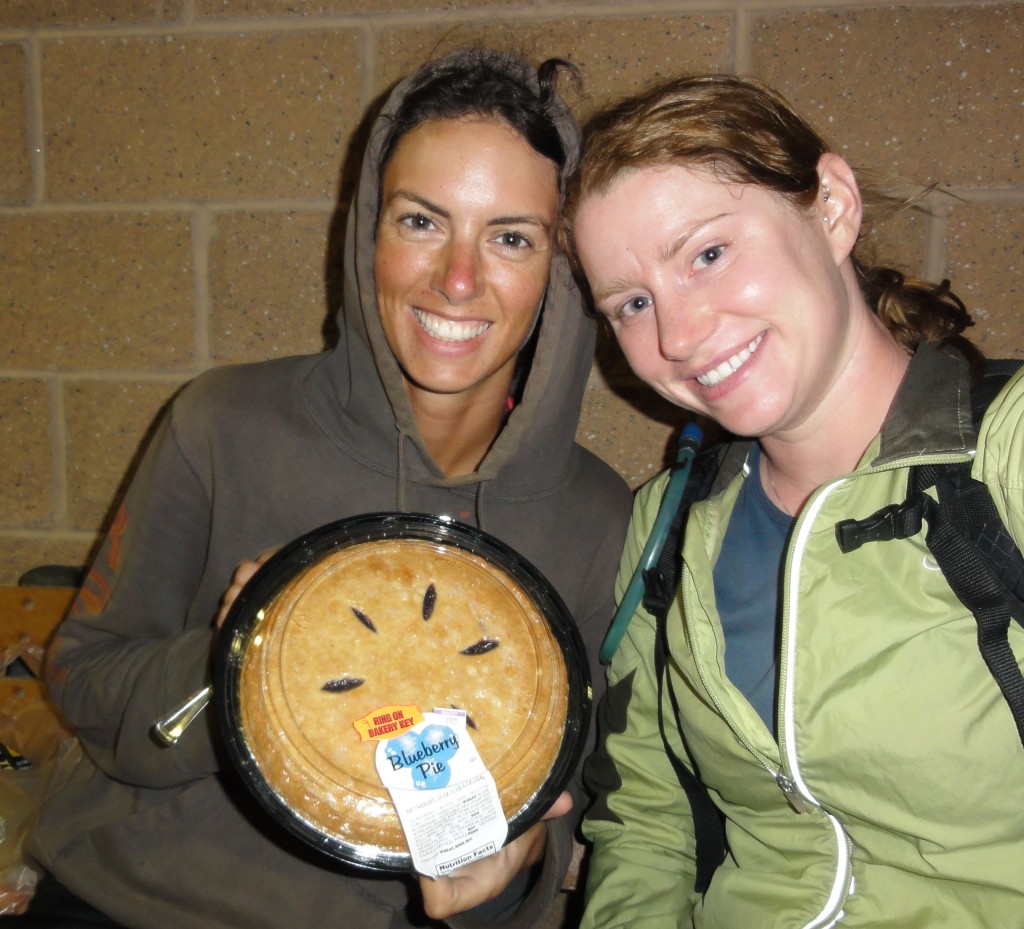 We love calories!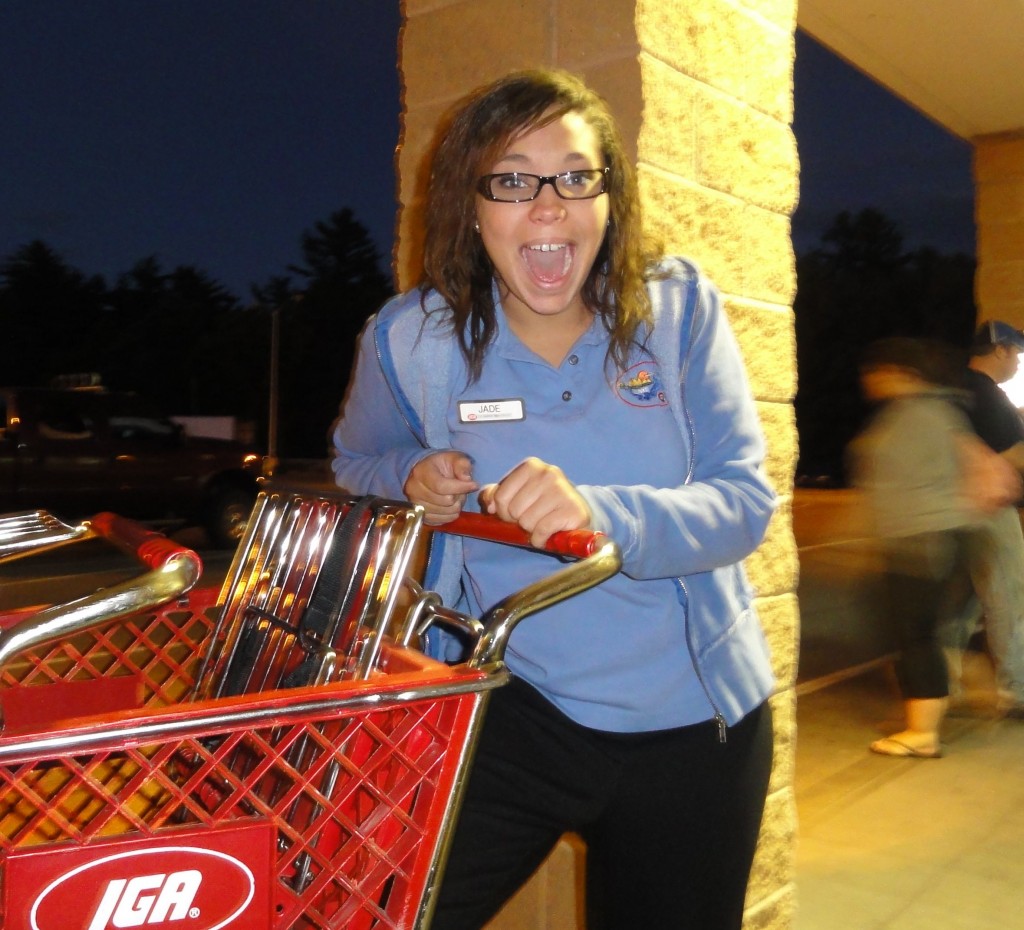 Shocked and amazed, the reaction of one girl who inquired about our trip
We cycled past Hawley and found a wooded area, elevated above the road and cushioned with a layer of dry fallen leaves. Nature's air mattress. We set up our tent in the most inconspicuous area and drifted off to sleep our bellies full of blueberry pie.