Jess and I awoke in our usual fashion, not wanting to leave the warmth of our sleeping bags but not also not wanting to waste the ever-so-fleeting daylight hours.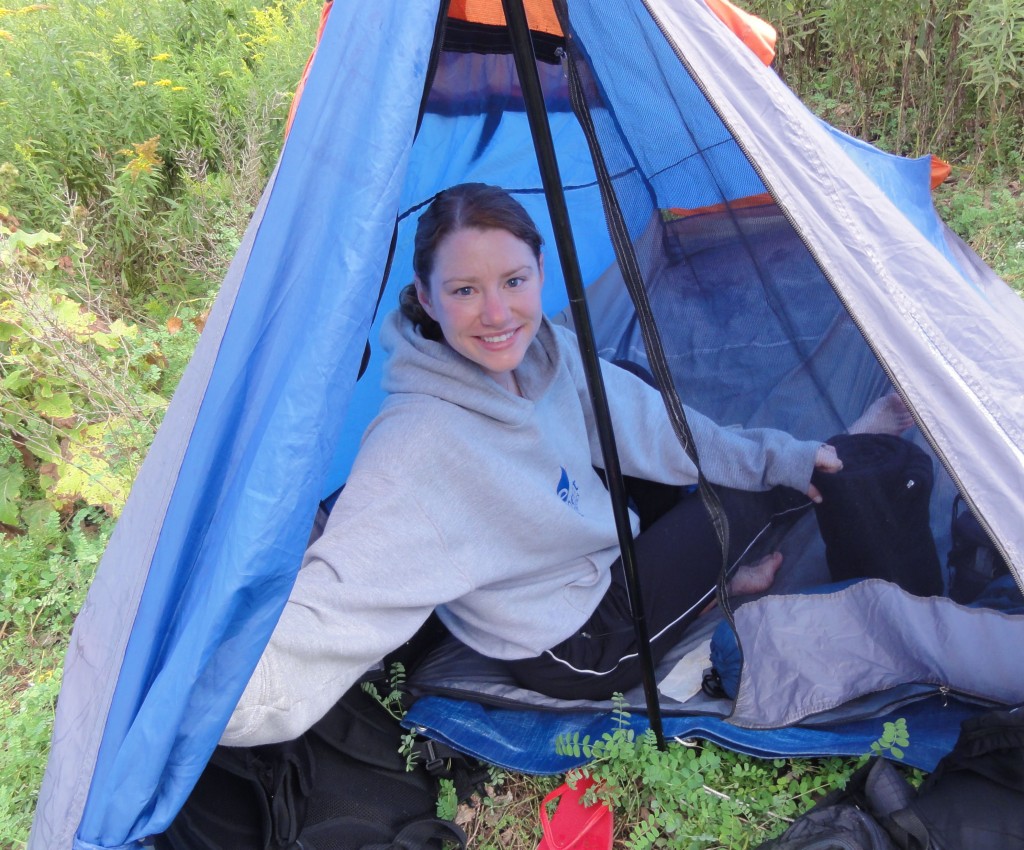 Good Morning!
As I began my usual morning routine, however, I realized that we had attracted a new kind of pest: slugs. These gooey little creatures were absolutely everywhere. As my bike does not have a kick-stand I had laid him down gently on grass the night before. Now my bike was covered in the little guys. Cascading down my panniers, on my seat, I counted 8 on my helmet alone. Even our tent was covered in their glistening trails. They had obviously had a busy night.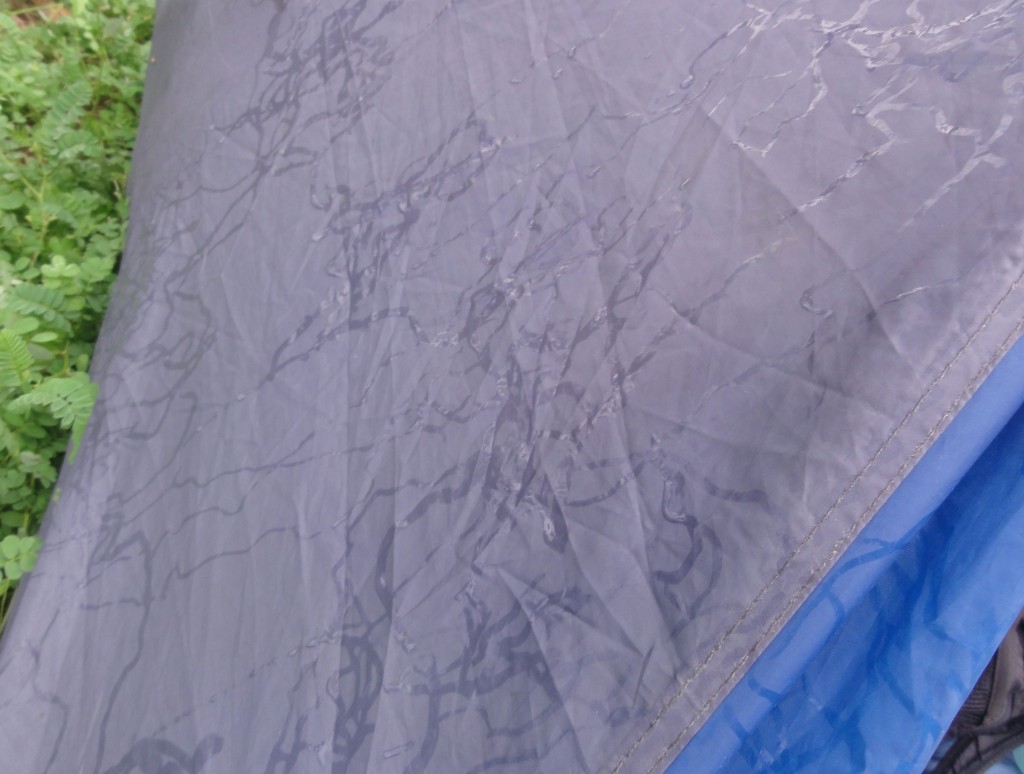 The Evidence
After shaking and flicking all the slugs we could find from our belongings we began our day.
We cycled into the town of Laceyville, PA and realized we were famished. We were low on easy-to-make sandwich fixings and decided to look for a Subway. Upon inquiring with the local hardware store they directed us a few doors down to the Wiser Choice restaurant. The nearest Subway, he said, was 80 miles away.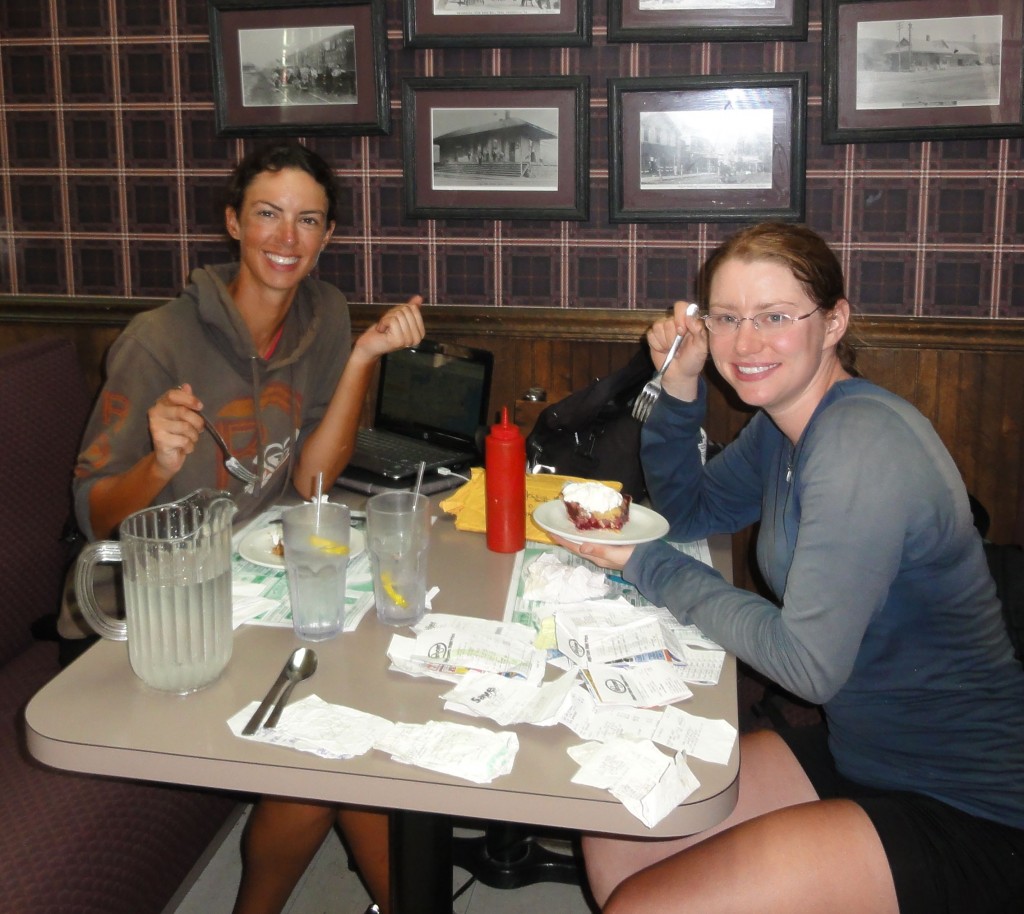 The Wiser Choice restaurant was true to it's name a wise choice indeed! The menu was very reasonable and diverse. After ordering a few sandwiches and a salad we struck up a conversation with Ed a Pennsylvania local who lived East of Laceyville. He was intrigued by our journey and wished us luck. We then tried a couple slices of pie from the the long list of offerings and utilized our time to catch up on administrative responsibilities: myself updating the website and Jess tracking expenses. Go team!

Beautiful view of the Susquehanna River
We were cycling just outside of Tunkhannock, PA, thinking any one of  a million thoughts that flood our minds while cycling, when suddenly Jess stopped and pulled off the road. Flat tire #5 of the trip. We pulled off into the parking lot of the local restaurant, The Fireplace, and inspected the tire. A long, bent, rusty nail protruded from Jess' back tire. Jess went about patching the tire in the same manner we had patched them in the past but this tube had obviously been shredded from the nail. Two patches later and with little success we decided perhaps we should inquire about a place to camp and or a place to purchase a new tube.
Jess went into The Fireplace and returned positively gloating, "I found us a ride!" She had inquired at the restaurant and in turn was offered a ride by Steve and his daughter Madison. Somewhere in between Jess purchasing a new tube and researching camping availability Steve invited us to stay with them at their cabin. We happily agreed!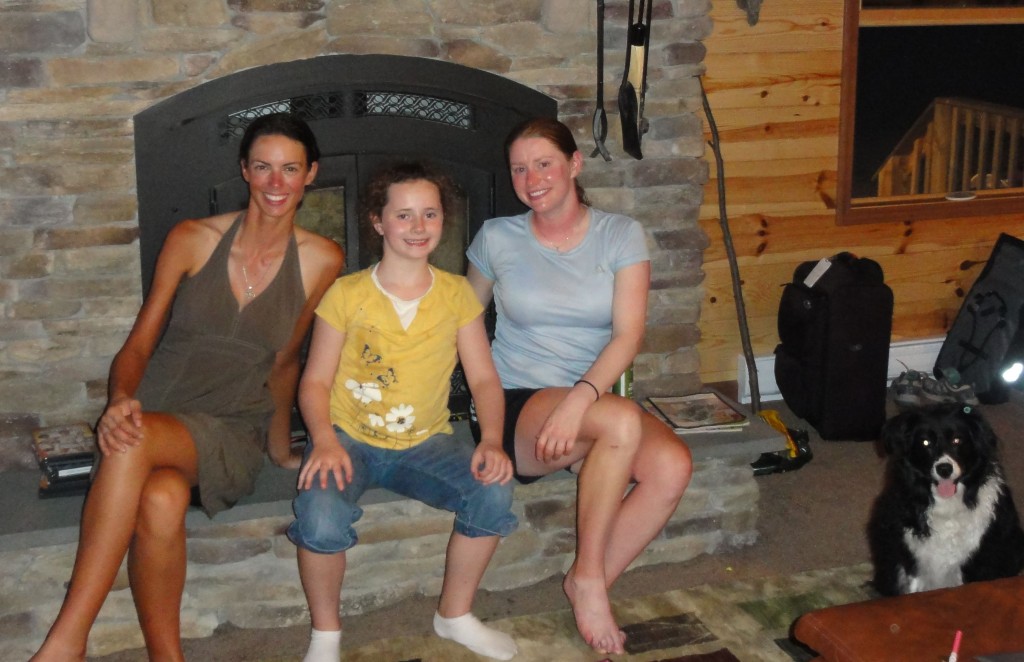 Myself, Madison, Jess and Maddie the Dog
We spent the evening making pasta, conversing about the current state of the world, and playing scrabble with Madison while attempting to keep Maddie, the dog, from running over the board and watching our letters scatter across the living room. It was a wonderful evening spent in the best of company.