We hung around the Shiloh Lodge in Galeton, PA long enough to enjoy breakfast in their restaurant. Eggs are an excellent source of protein but they are messy to prepare on the road. We treated ourselves to immense omelets.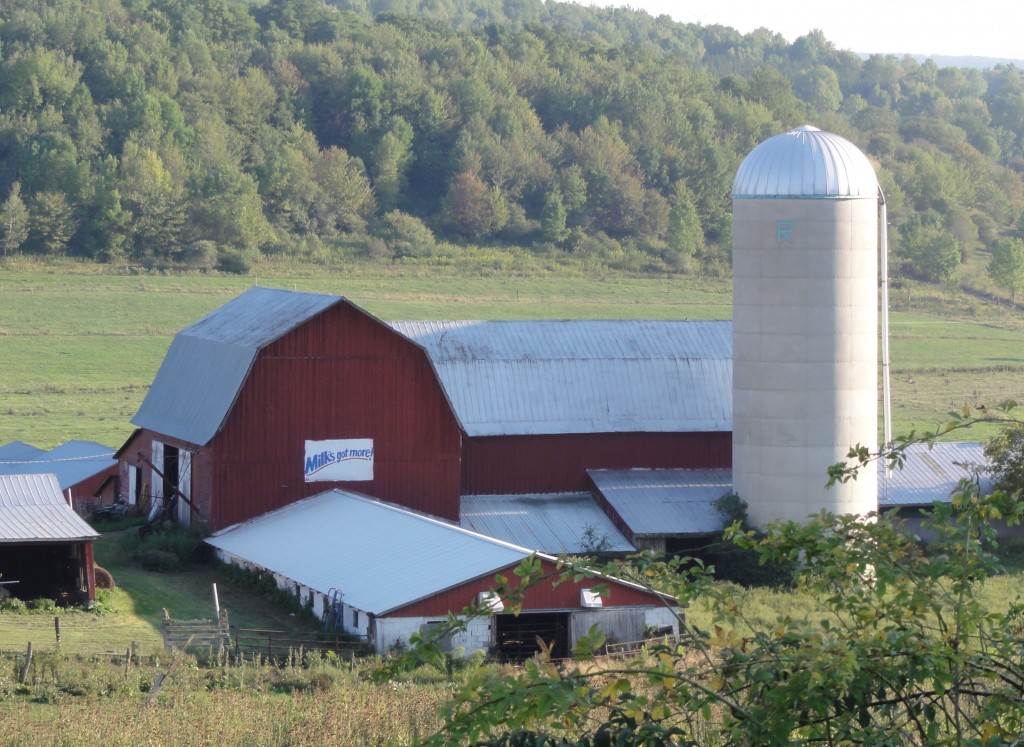 Cycling past an dairy farm that proclaims "Milk's Got More!"
Needing a break we were happy to spot a small veterans park just outside of Mansfield, PA. The tiny park had a gazebo and picnic table; perfectly inviting in the heat of the day.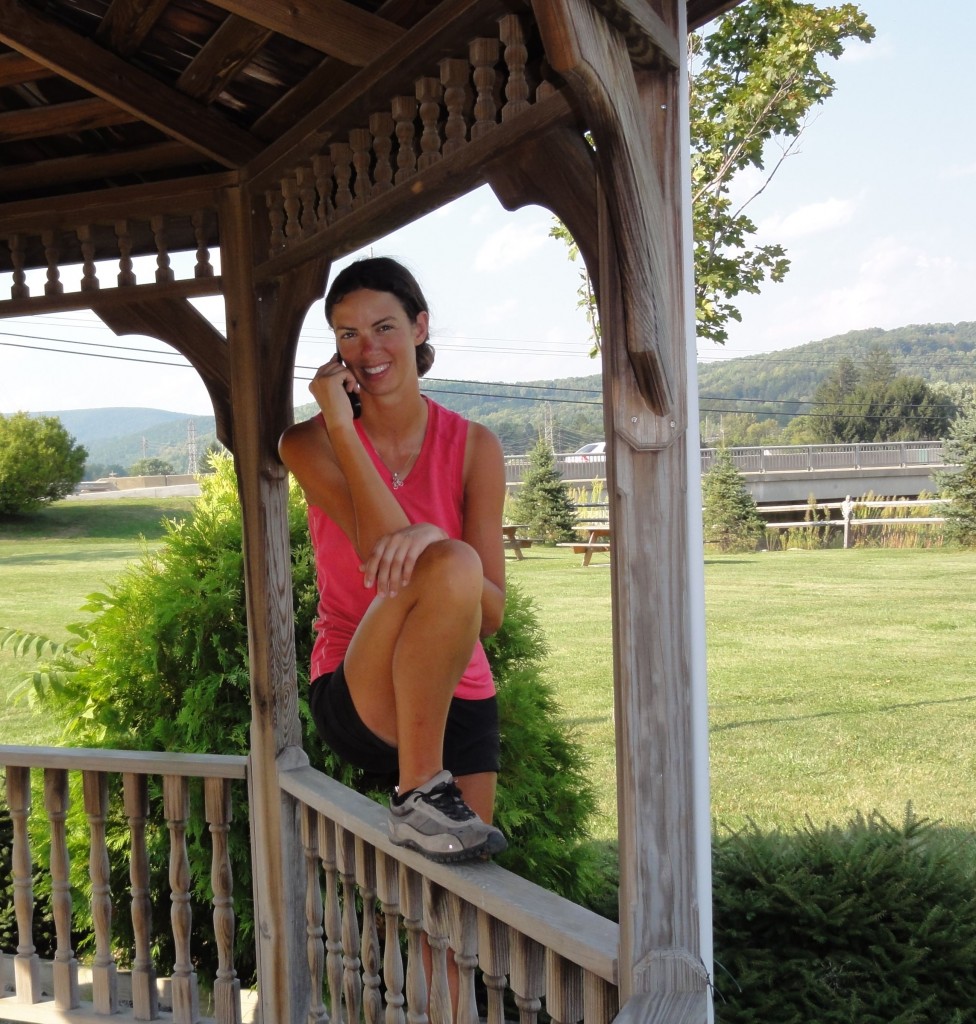 Taking Five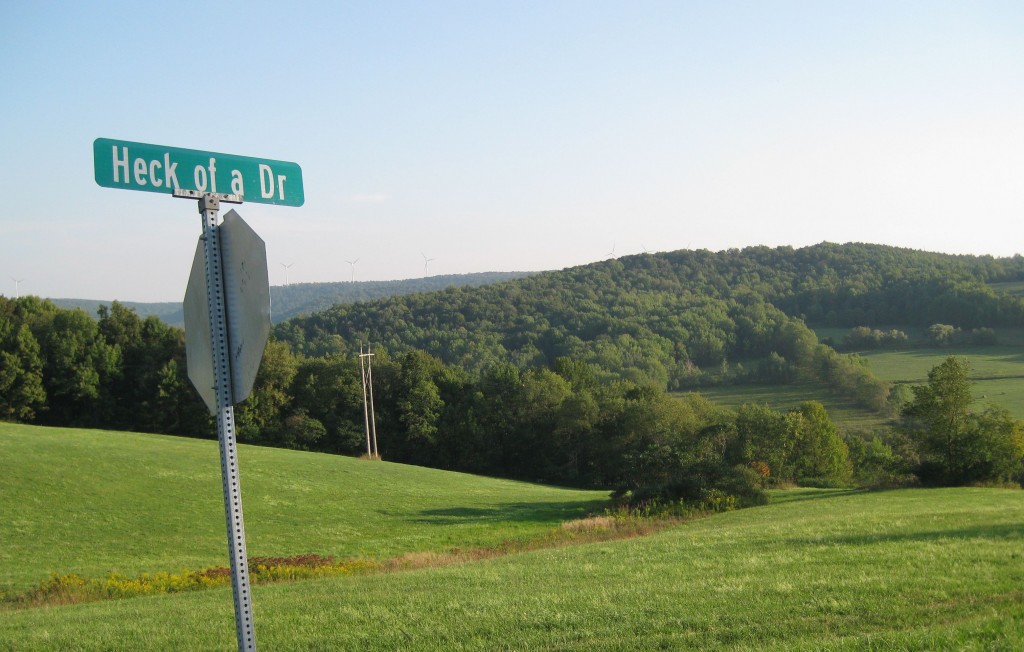 A very original street sign!
We cycled until dusk and then went through our usual night riding protocal: remove sunglasses, turn on rear flashing red light, put on head lamp. We still wanted to squeeze out a last 5 miles or so. As dusk turned to night, however, we realized we had a problem. Both of our headlamps were simultaneous running out of power and were hardly producing a faint stream of light. Not having extra AAA batteries on us we needed to find a place to pitch our tent fast. We cycled carefully staring into the darkness and listening intently. To our surprise we heard the comforting sound of moving water. Using what was left of our headlamps we worked our way down the sides of the road in tall grass towards the river. The steep inclines, however, were too aggressive to pitch a successful tent. We made our way to the other side of the river and to our relief found a perfect place hidden from the road by trees and next to the river. We set up camp, feasted on tuna sandwiches and fell into a deep sleep.