Start point: Arles, France
End point: Marseille, France
Miles: 5
Key words: knee, illegal, train, Viktor, giraffe, Marseille 
We had a classic French breakfast of croissont, baguette, pain au chocolate and cafe au lait on the terrace of our adorable chateau tucked into the Camargue. Bita's excruciating knee pain had only subsided slightly after a good night's sleep and we needed to formulate a plan to progress further. We were supposed to cycle 62 miles to Marseille today but the injury had us scrambling for a feasible plan B.
We had grown accustomed to our morning croissants, pain au chocolate and individually wrapped sugar cubes
Today we finally figured out what circular bicycle signs with a red border mean. Entering a highway with them earned us a few abrupt honks and a finger waggle. No bikes allowed!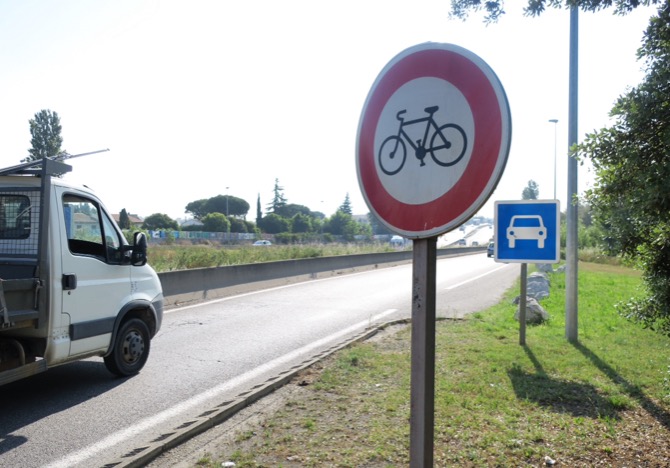 Awww that's what that means!
We decided to cycle to nearby Arles and investigate knee support options at a pharmacy. The lady who helped us was very attentive, measuring Bita's knee and advising us on strategies. We ended up purchasing a knee compression brace, elastic sports tape, and an ice pack. All of these were helpful, but the pain persisted. As much as we need to make solid miles to stay on track, we also need to conserve our joints for the upcoming 7 weeks of cycling.
We glided over to the Arles train station, mildly concerned that the recent train workers strike would dash our hopes of a train to Marseille. But we were in luck! A train was running in an hour and it was free to take our bikes. We promised each other we would return and cycle this stretch one day. In the meantime we had a hurt knee to nurse and friends expecting us in Nice on the 10th. Onward and upward!
We were pleasantly surprised to find hanging bicycle racks on the train and settled in to watch the scenery fly by. I felt a twinge of guilt to be skipping this stretch of cycling, but the investment in the rest of the trip felt right.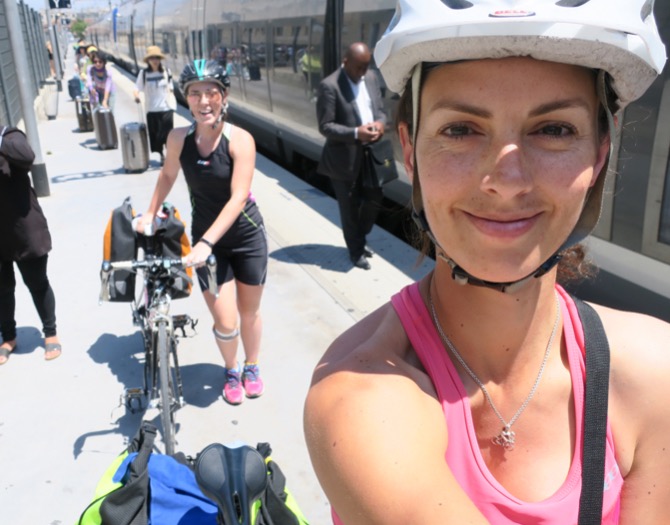 We hadn't expected to ride a train on this trip but we roll with the punches
Our London themed hostel was very near the train station and we were checked in by our passionate host Viktor. His hostel was self described as "London themed with Hungarian hospitality" and it didn't disappoint. We loved the bright and clean rooms and were beyond thankful for the laundry facilities. We donned our dresses, threw every other article of clothing we owned into the wash, and headed out to explore Marseille.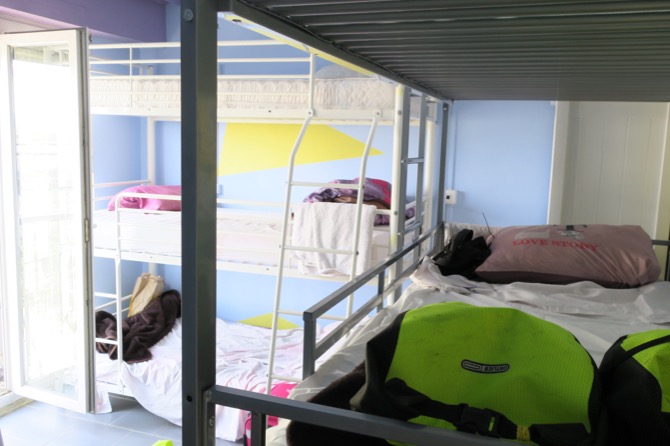 Hostel #2 of the trip
We made our way down to the old seaport to forage for food and to enjoy the extra time we now had to explore Marseille.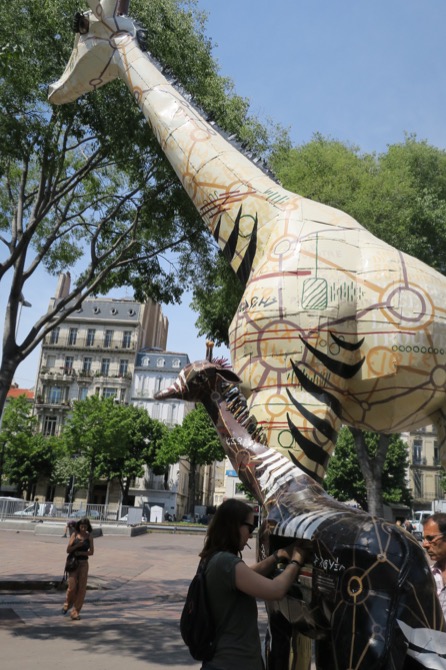 Not only are these sculptures cool, the baby giraffe held a free book exchange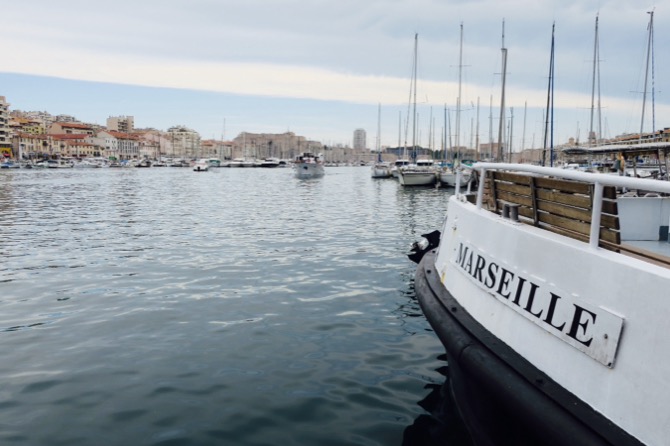 Wandering Marseille's old port
We gorged ourselves on mussels and lasagna before returning to the hostel to rest Bita's knee and get prepped for the following day. We were hopeful by tomorrow we would be back in the swing of things.
Total miles so far: 297