We cycled to True Grounds a funky coffee shop suggested by Katie a friend of Allison's we were excited to meet. Allison herself is a triathlete; something both Jess and I would love to work towards. Katie, to put it simply, is a dedicated runner. So dedicated in fact she ran across the United States. This incredible woman began her journey in Boston ran to Chicago then ran diagonally across the US to San Diego. The resolve needed to complete such a 9 month journey blew us away. We were also amazed by Katie's humble depiction of her incredible feat. We also met Jenny, Katie's friend who had accompanied her for 4 months of her run (sometimes driving Katie's support vehicle, sometimes running as well). To learn more about Katie's incredible journey visit www.paveyourlane.com.
As I sat warming my hands with my soy chai and breathing in the spicy aromas I beamed with pride at the company I was in. I felt as if we were part of a council of strong women. I felt honored to be sipping on beverages and exchanging stories of personal journeys with these adventurous souls.
After more than an hour had slipped by it was time to get on with our days. Allison was off to work, while Katie and Jenny would be accompanying us for the first leg of our day. We were excited to finally have some female cyclists join us!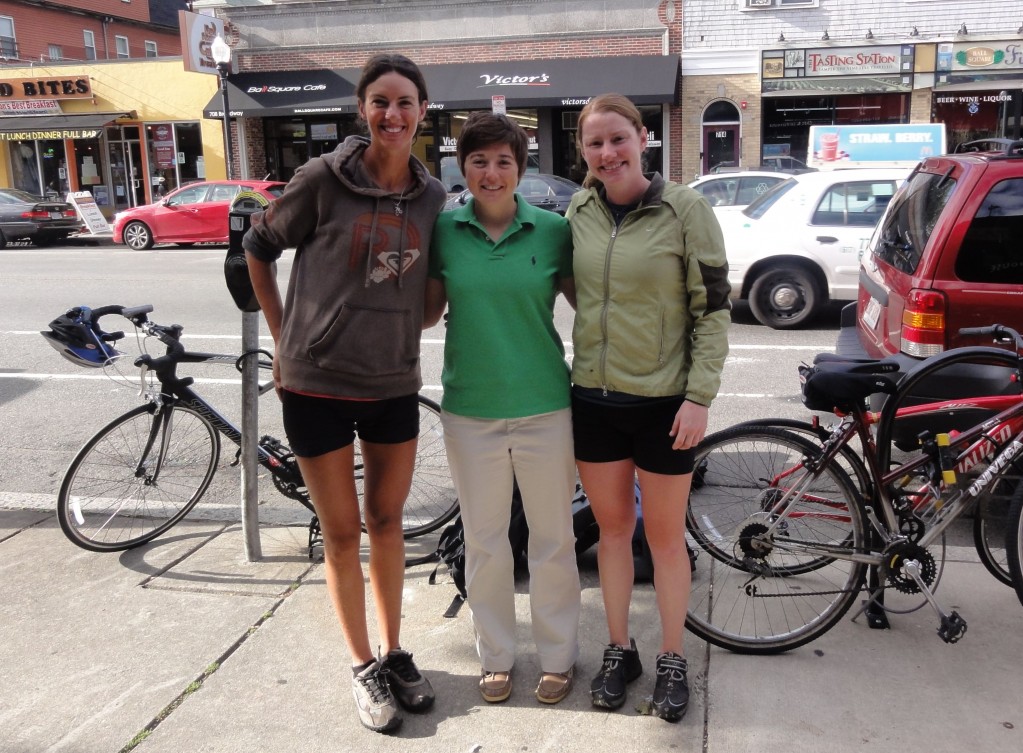 Saying our goodbyes. Me, Allison and Jess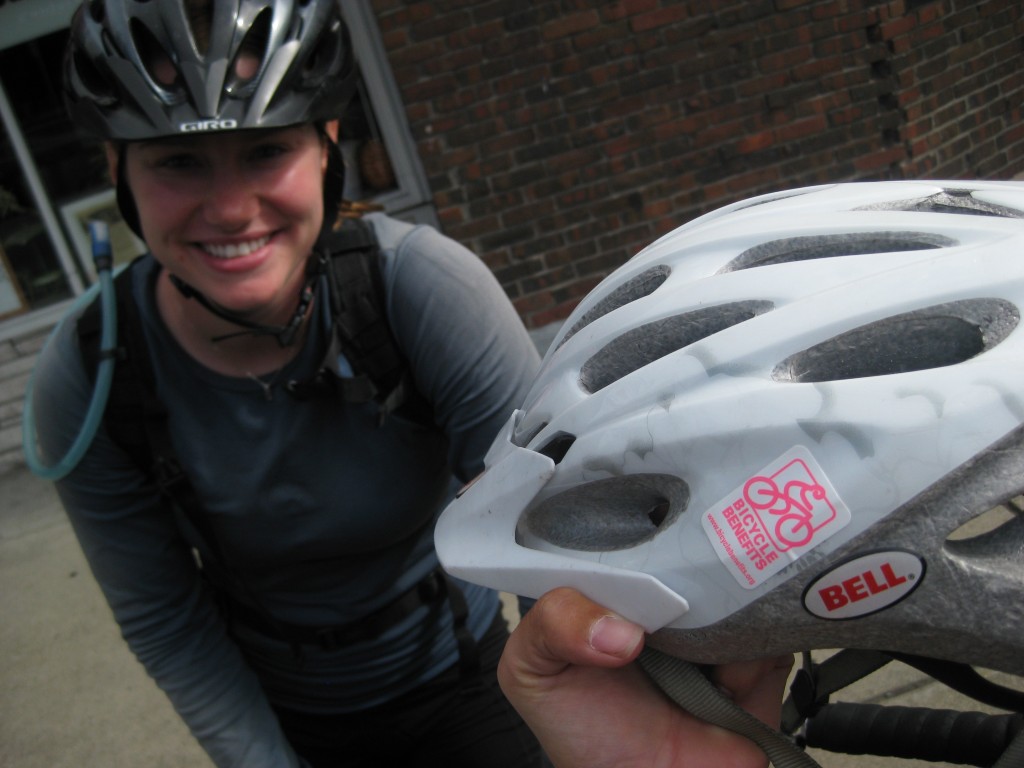 Bicycle Benefits
One interesting fact about Boston and the surrounding area was it's "Bicycle Benefits" program. Cyclists  wear a Bicycle Benefits sticker on their helmets in turn receiving discounts at participating establishments. The program provides incentives for using bicycles as transportation while also encouraging helmet use and overall health.  There are 9 established programs in different areas of the United States and we were proud to add the Bicycle Benefits sticker to our  helmets, just in case. To learn more about the program visit www.bicyclebenefits.org. Who knows maybe you'll start the program in your area!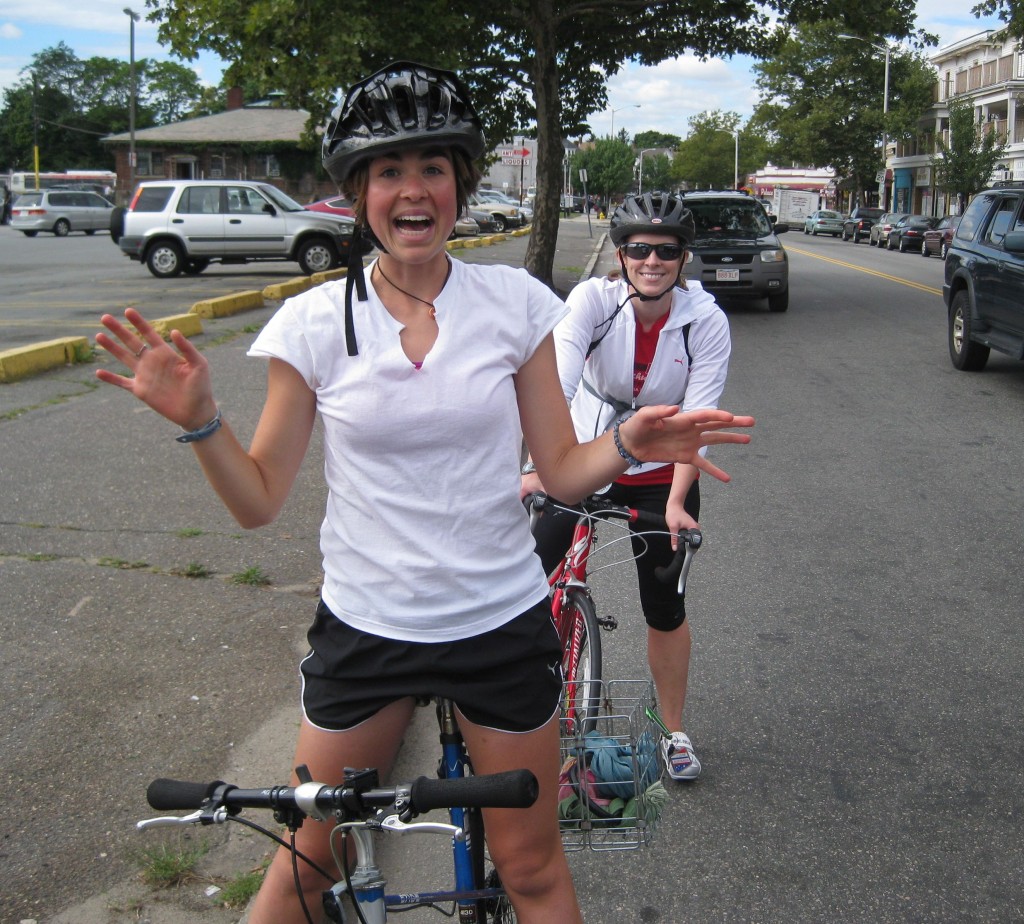 Katie and Jenny joining us on our ride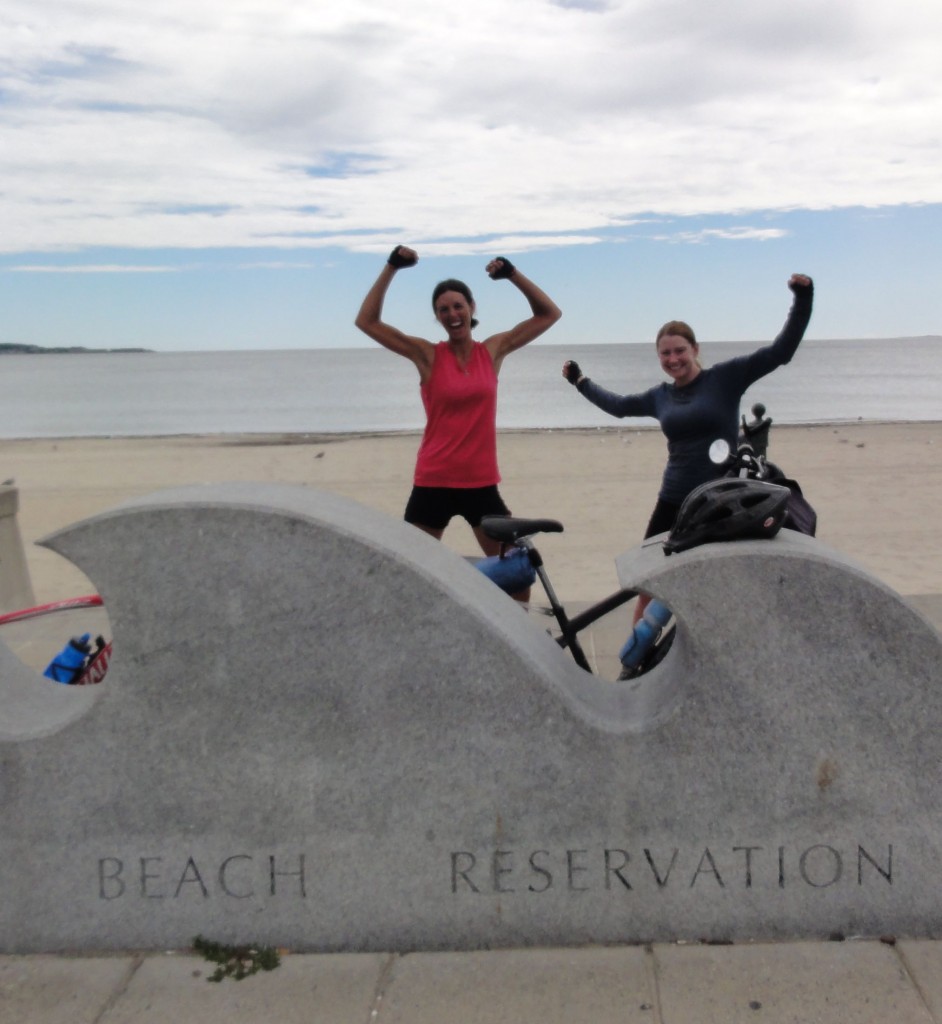 We made it to the Atlantic!
Katie and Jenny cycled with us to Revere beach where we jumped around with glee. We had officially cycled across the United States! We weren't in Portland, ME yet but seeing the Atlantic was a huge accomplishment for us in and of itself. We reluctantly said our goodbyes and parted ways with Jenny and Katie. It had been such a pleasure meeting them and it seemed like the morning just wasn't long enough.
Jess and I set off with a sense of urgency. It was our second to last day of cycling! Sometime later as we made our way through the Massachusetts countryside I spotted a group of smartly groomed horses and riders through a sprinkling of trees. We had stumbled upon a horse show! The Putnam Boston Jumper Classic to be exact. I begged Jess to let me get my equine fix.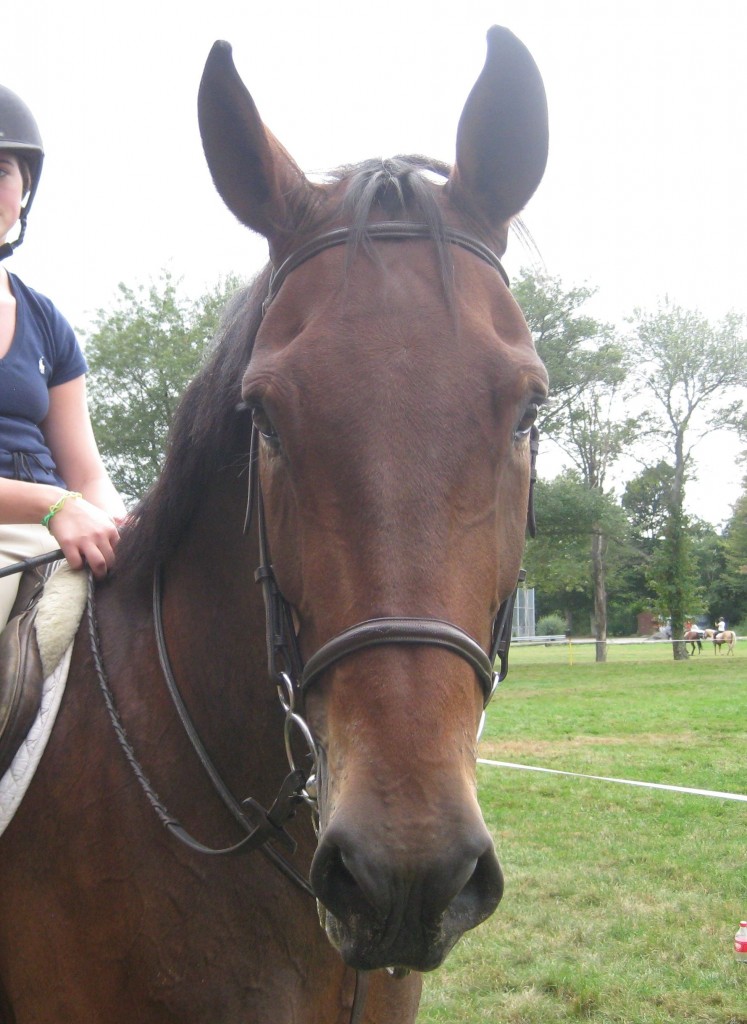 Curious Bay Gelding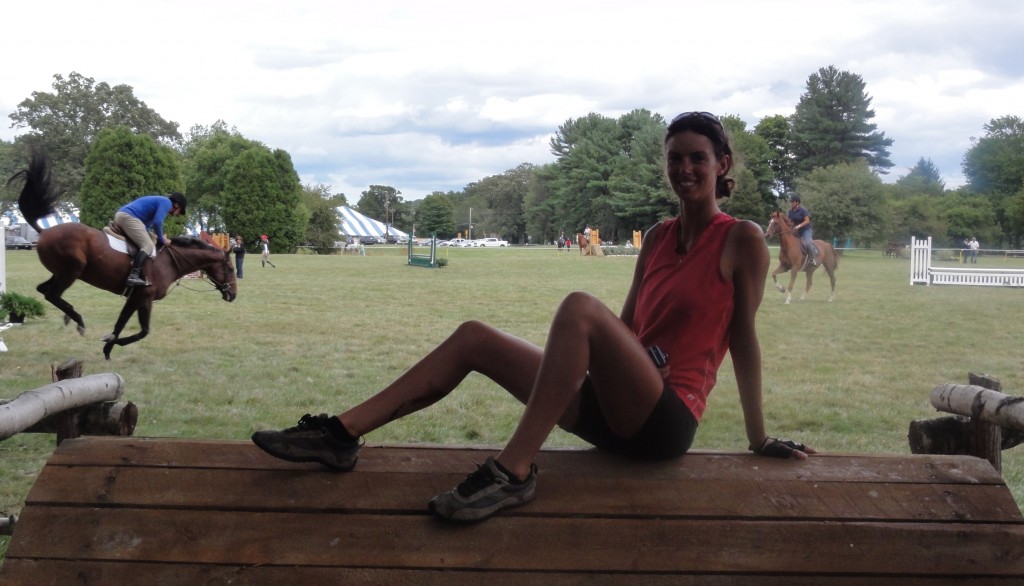 Enjoying the Scenery
Continuing on Highway 1A up the coast, we eventually ran into beautiful Salisbury Beach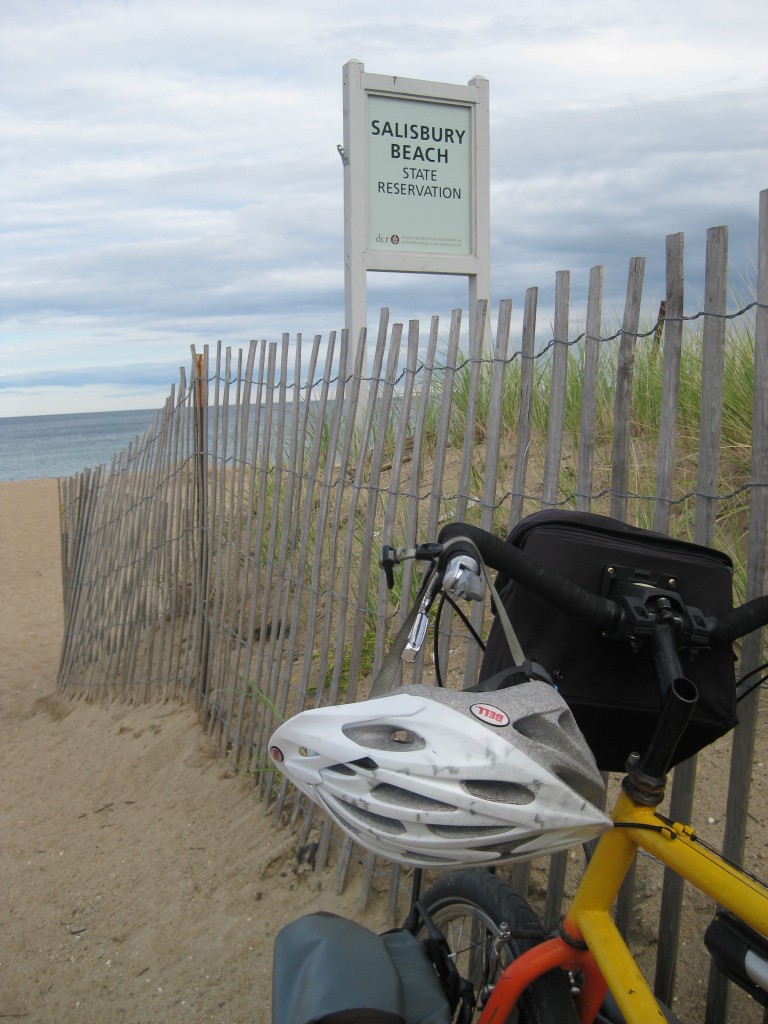 Salisbury Beach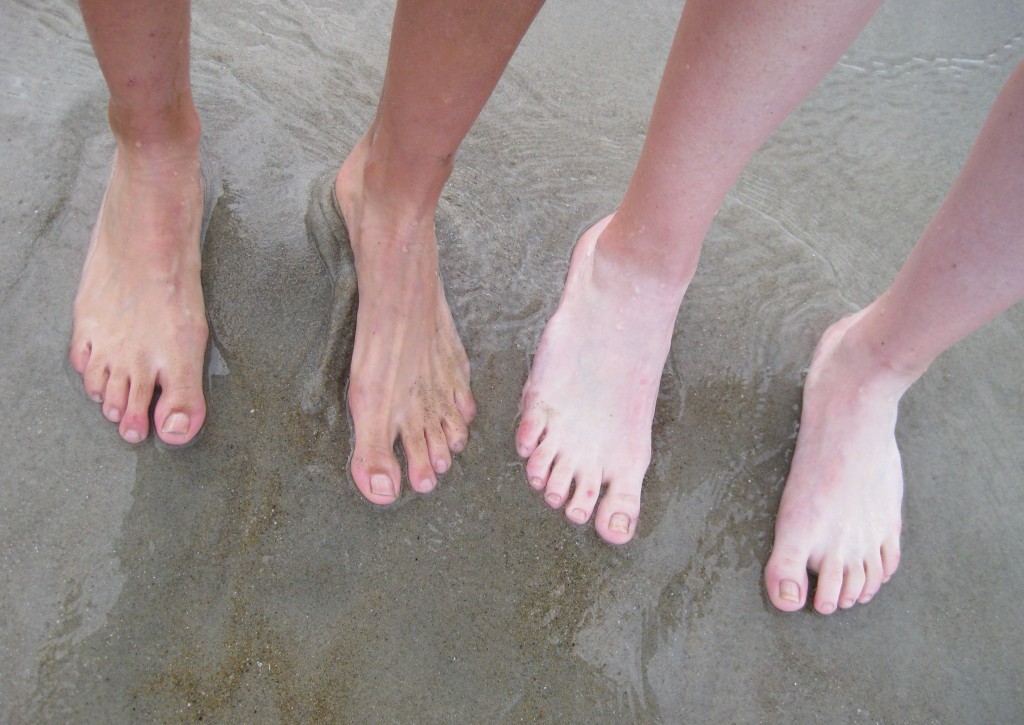 We finally got the chance to dip our toes in the Atlantic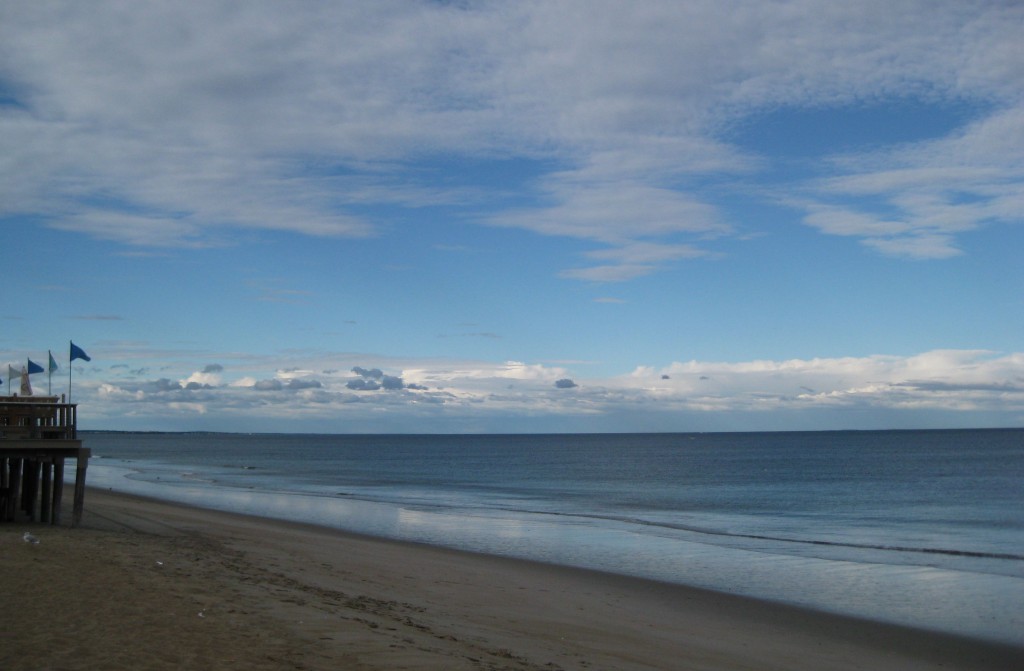 Salisbury Beach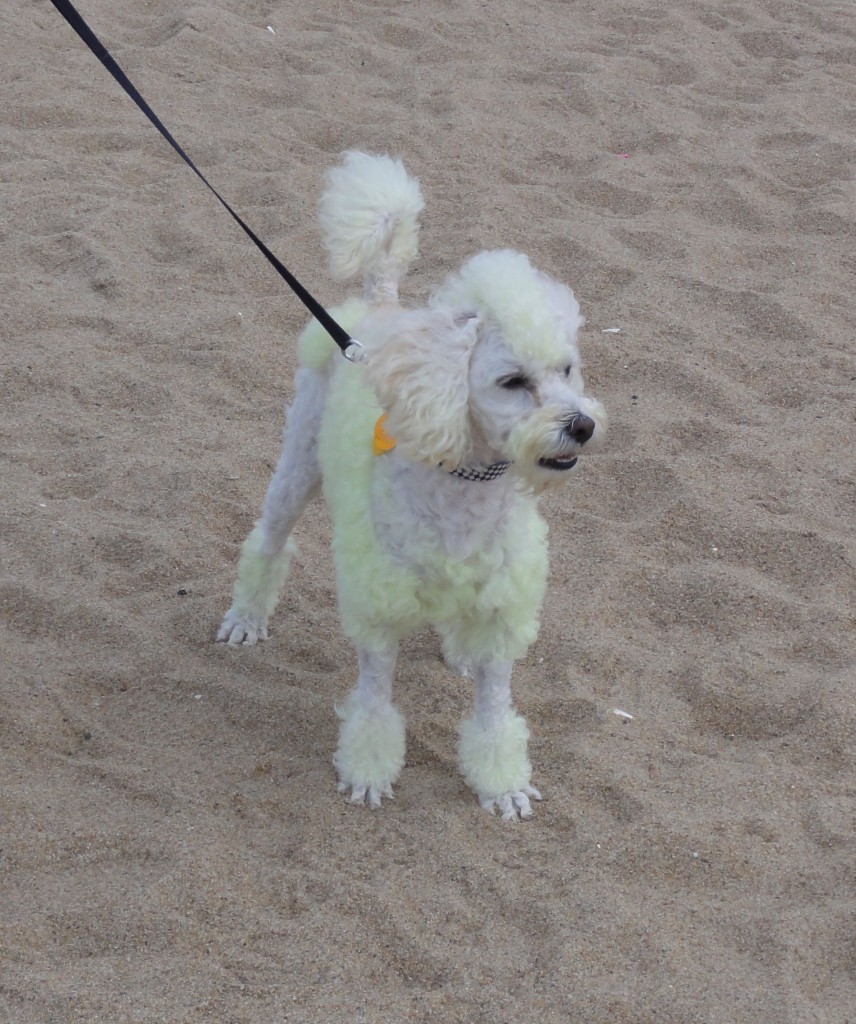 Neon poodle with a Mohawk. Classic.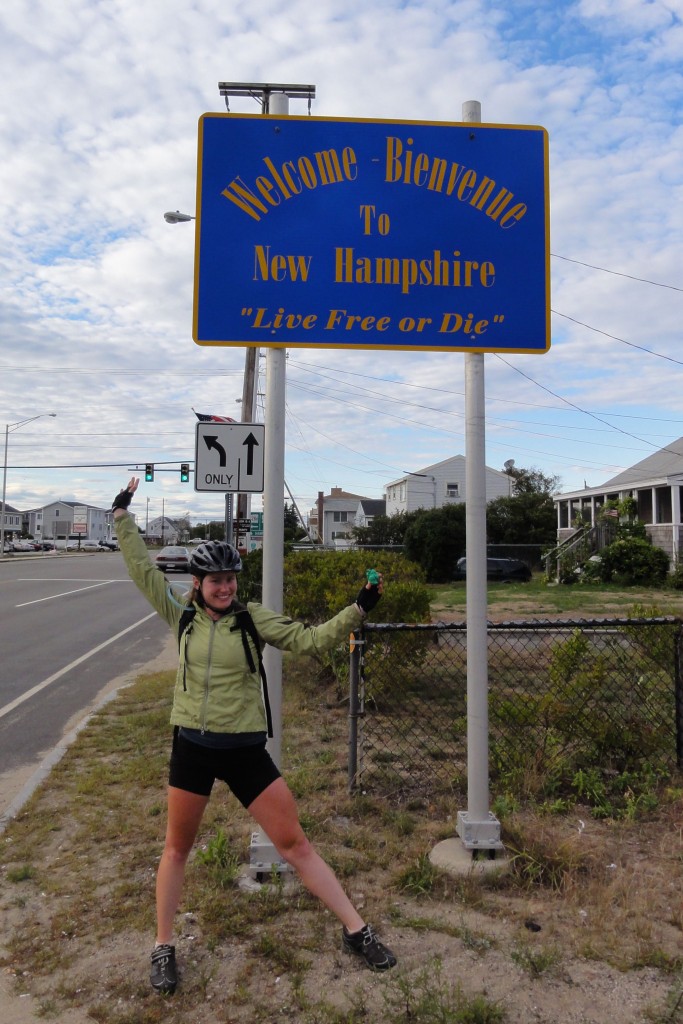 "Live Free or Die" now that's a great motto for our 16th state!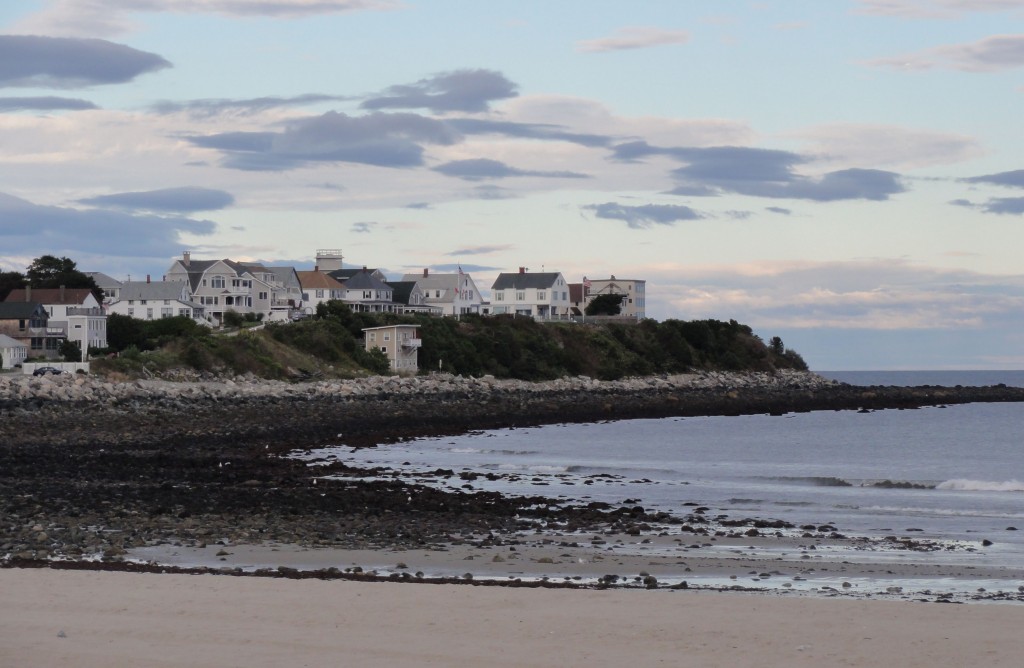 New Hampshire Coastline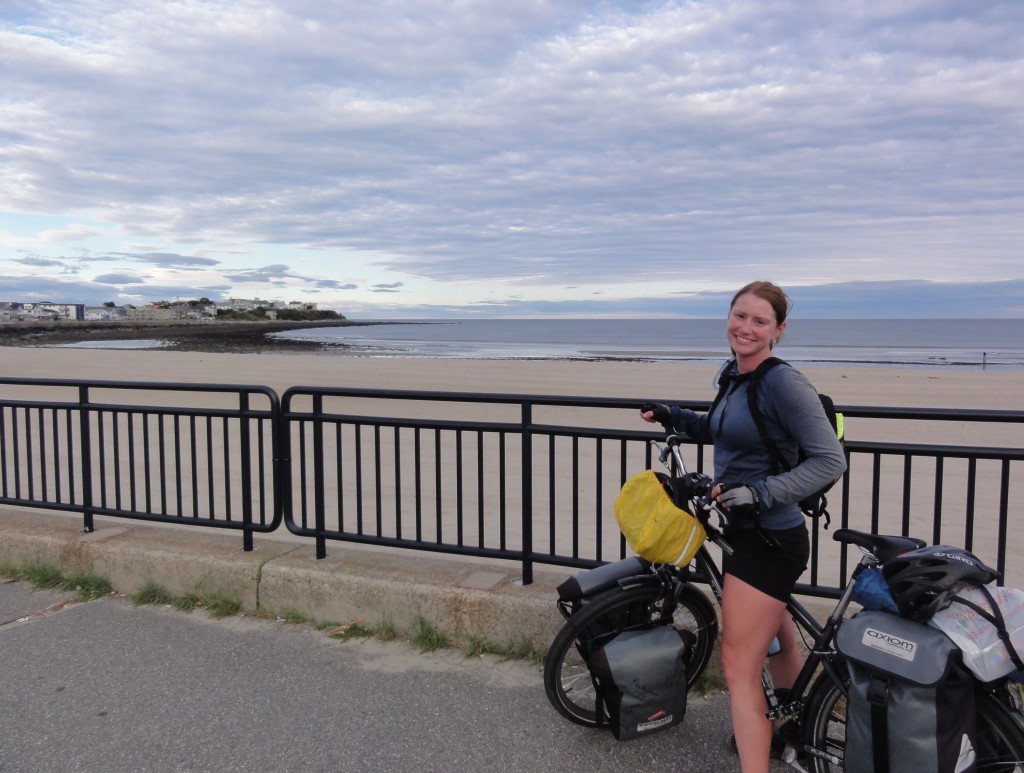 Jess in love with the view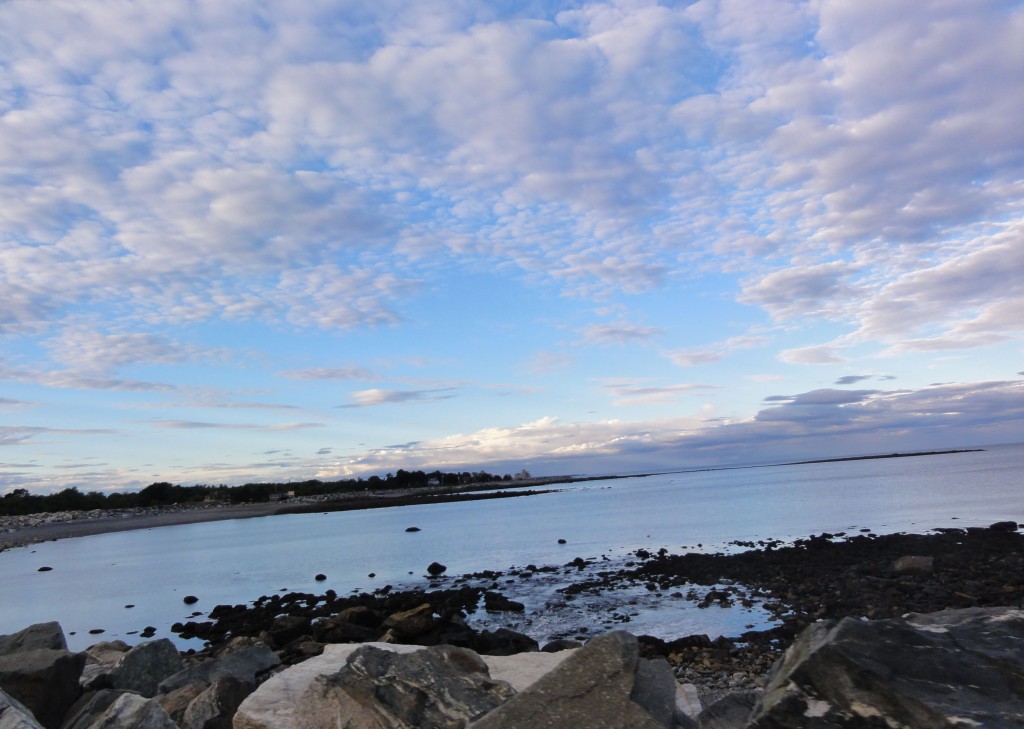 A breathtaking shot of the New Hampshire Coastline
Our destination for the evening was New Castle, NH where we would be staying with a host family. Jeff, Rebecca and their two boys, Sean and Evan welcomed us into their historic home (built in the mid 1600s!) and entertained us over a New England themed dinner. Rebecca made just about everything from scratch using local ingredients. Even the dessert, a blueberry cobbler, was made with local berries. We stuffed ourselves and retired to our quarters after accepting an invitation to go lobstering with Jeff and Evan early in the morning.