Day 71 OUR FINAL DAY OF CYCLING!
There was a knock on the door of the guest  house. Our host, Jeff, peaked in with a wide smile and two porcelain cups in hand. "Good morning would you two like some espresso?" he asked cheerfully. Jess and I groggily sat up and accepted Jeff's caffeinated offering. The night before Jeff and Evan invited us to join them lobster hunting and it seemed like the perfect way to began our last day of cycling in New England.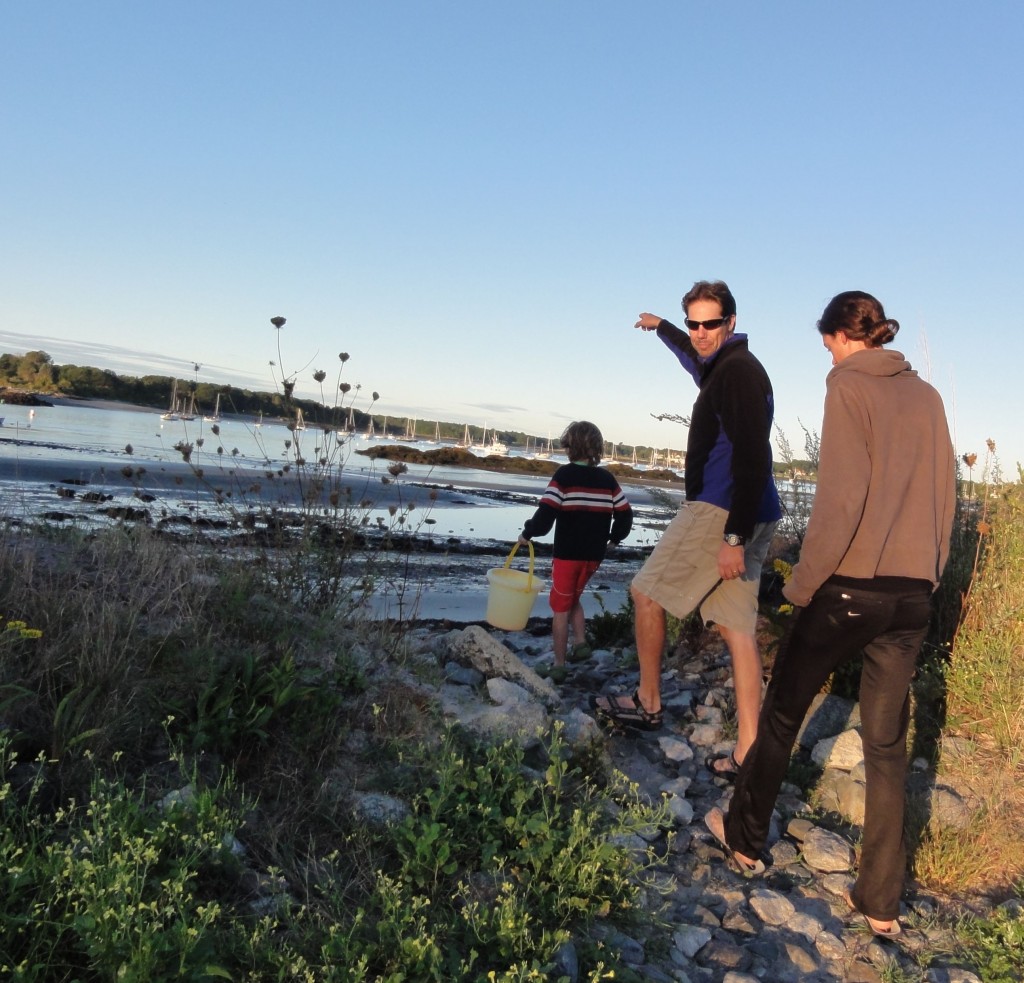 Jeff describing the area to us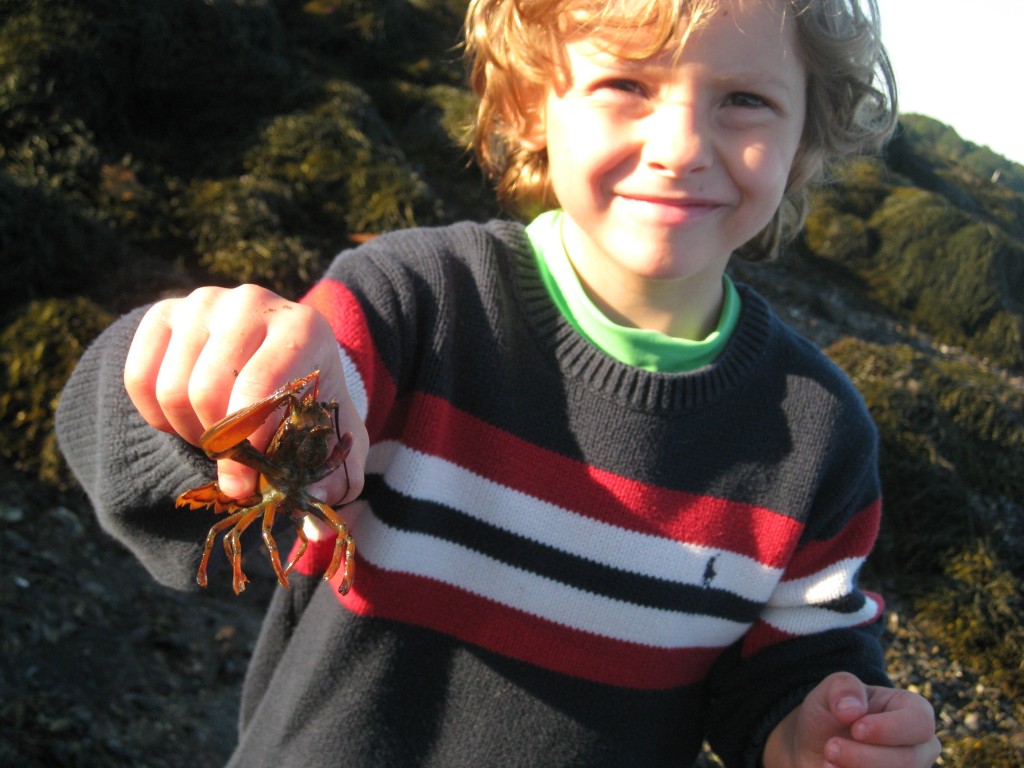 Evan showing us how it's done
The basic technique to this endeavor was as follows: find a large rock that appears to have a lobster hole leading under it, gently remove large rock, locate lobster in murky water, carefully grab lobster behind claws and lastly try not to get pinched.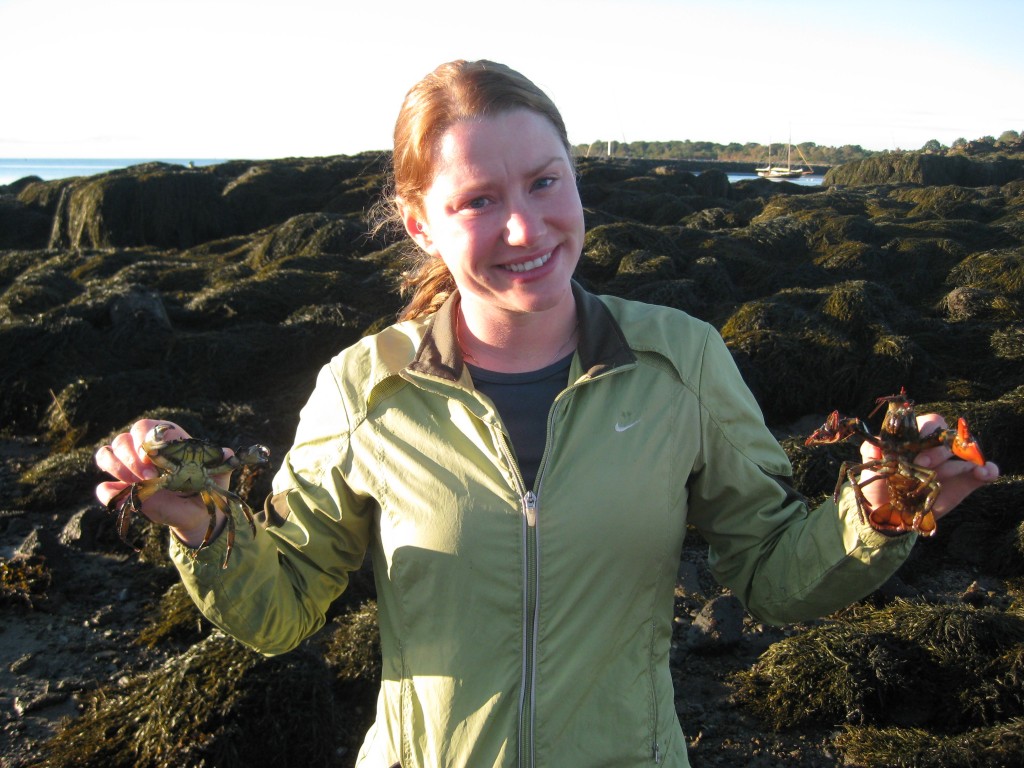 Jess with one crab and one lobster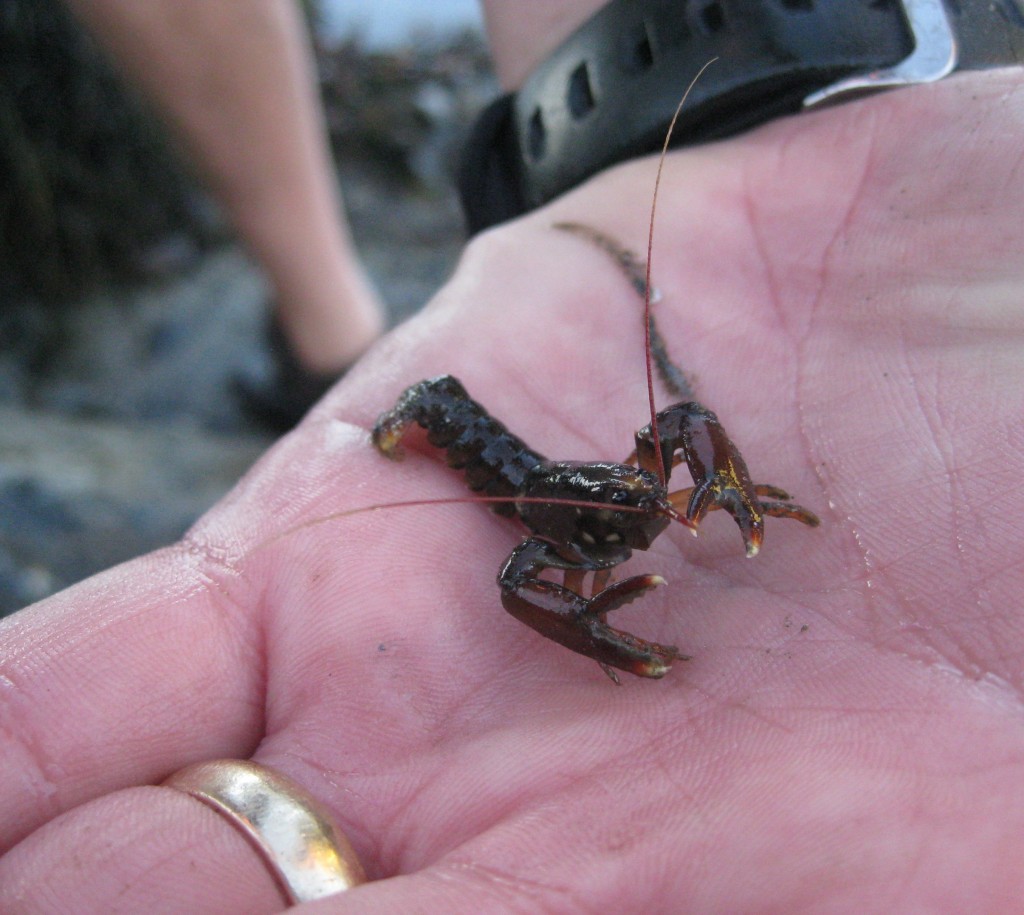 Baby lobster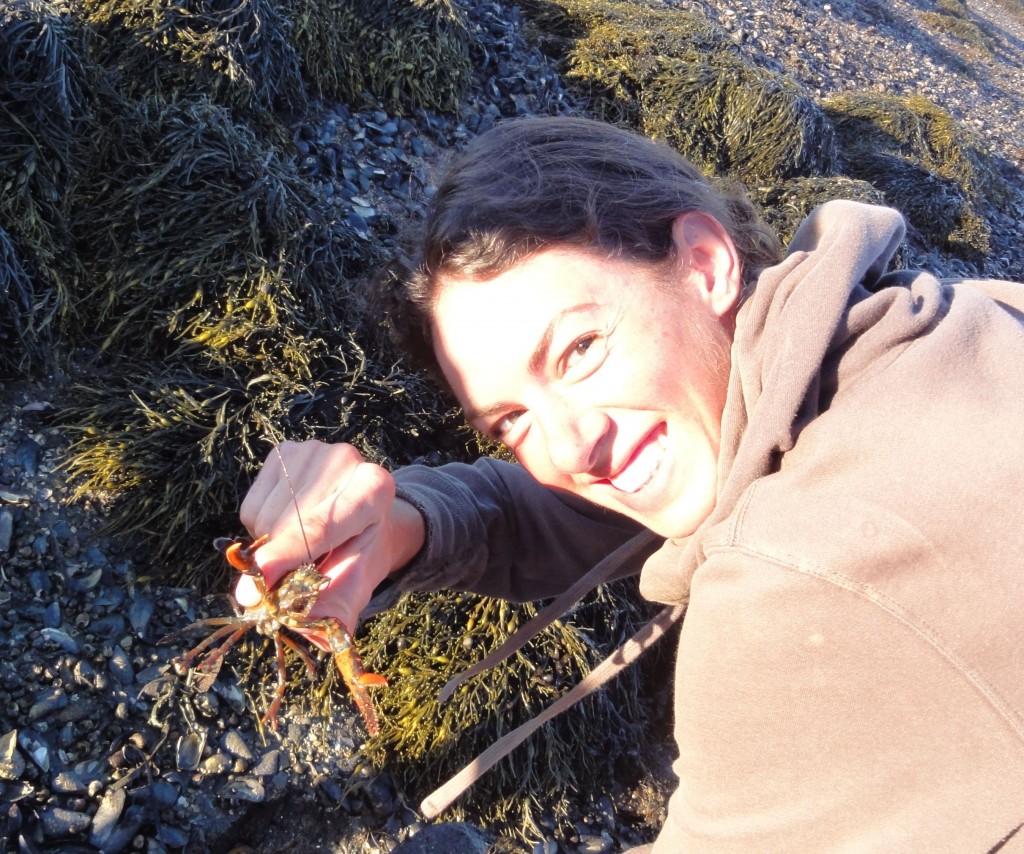 Gotcha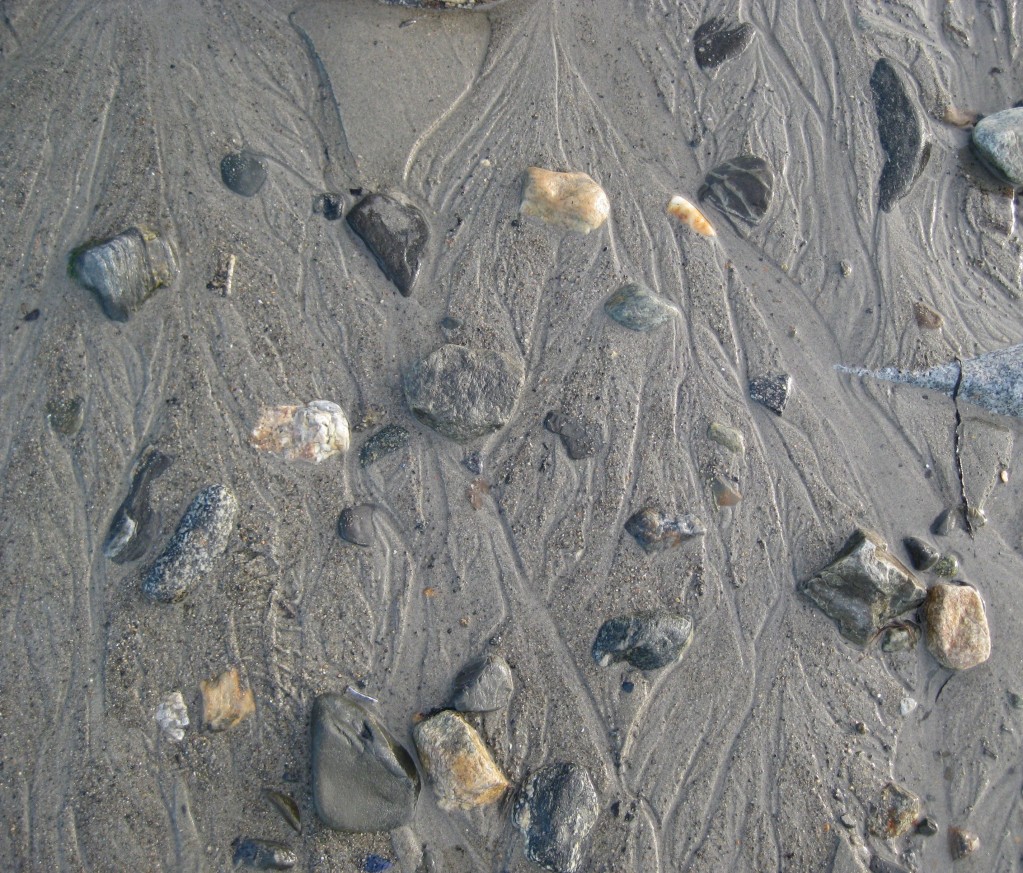 I love finding art in nature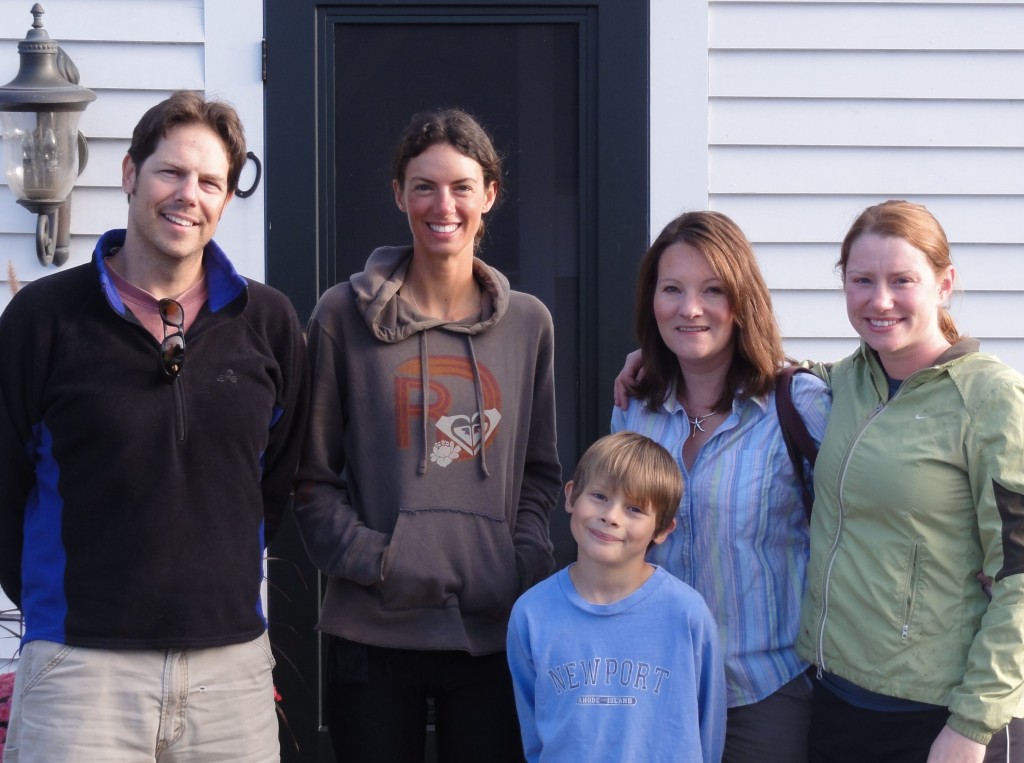 Jeff, Me, Sean, Rebecca and Jess
We said goodbye to our fantastic hosts and the 17th century house we were so enamored by. Saddling up for our last day of cycling there was a bittersweet aura about the day. Each part of our routine felt like the last. Last day of donning our helmets and gloves, last time packing up our panniers, last time setting our cyclometer to calculate our miles.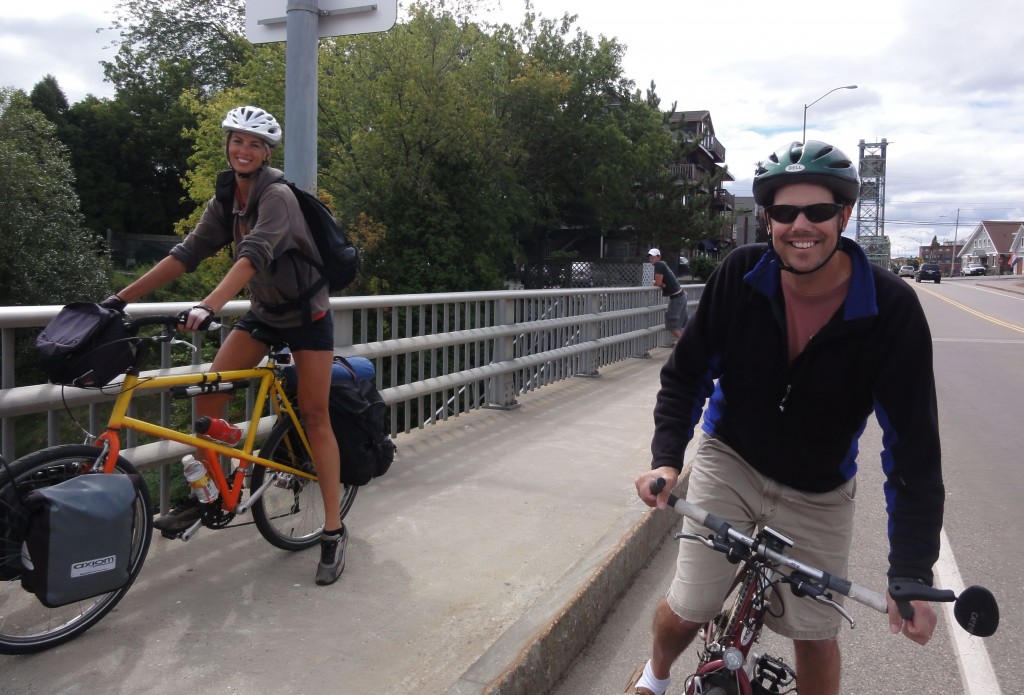 Me and Jeff
Jeff had offered to cycle with us to the border of Maine and we were excited to have him as our final guest cyclist of the trip. As we biked he filled us in on facts about New Castle and the surrounding area.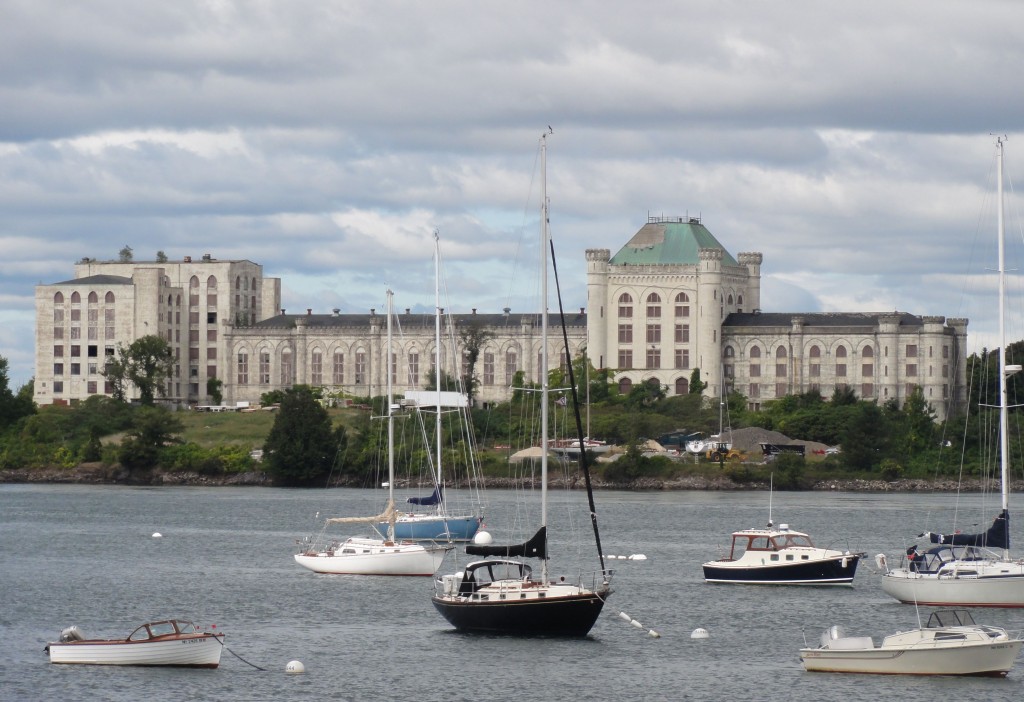 The Portsmouth Naval Prison on Seavey Island, Maine. Known as the "Alcatraz of the East" word has that no one has every escaped alive. Sadly this stunning structure is now scheduled for demolition.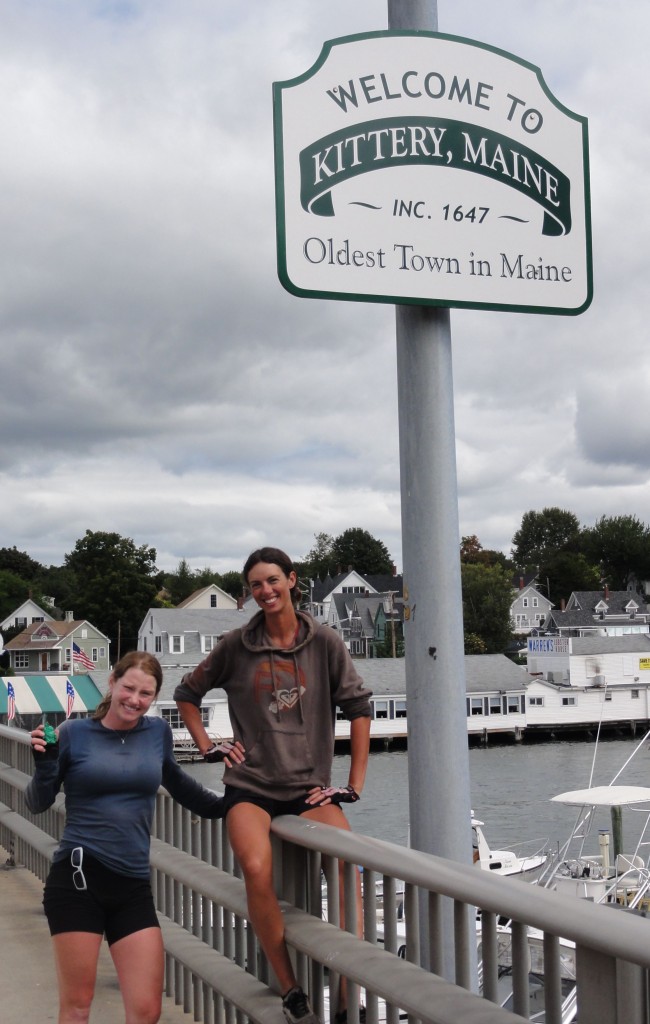 State #17!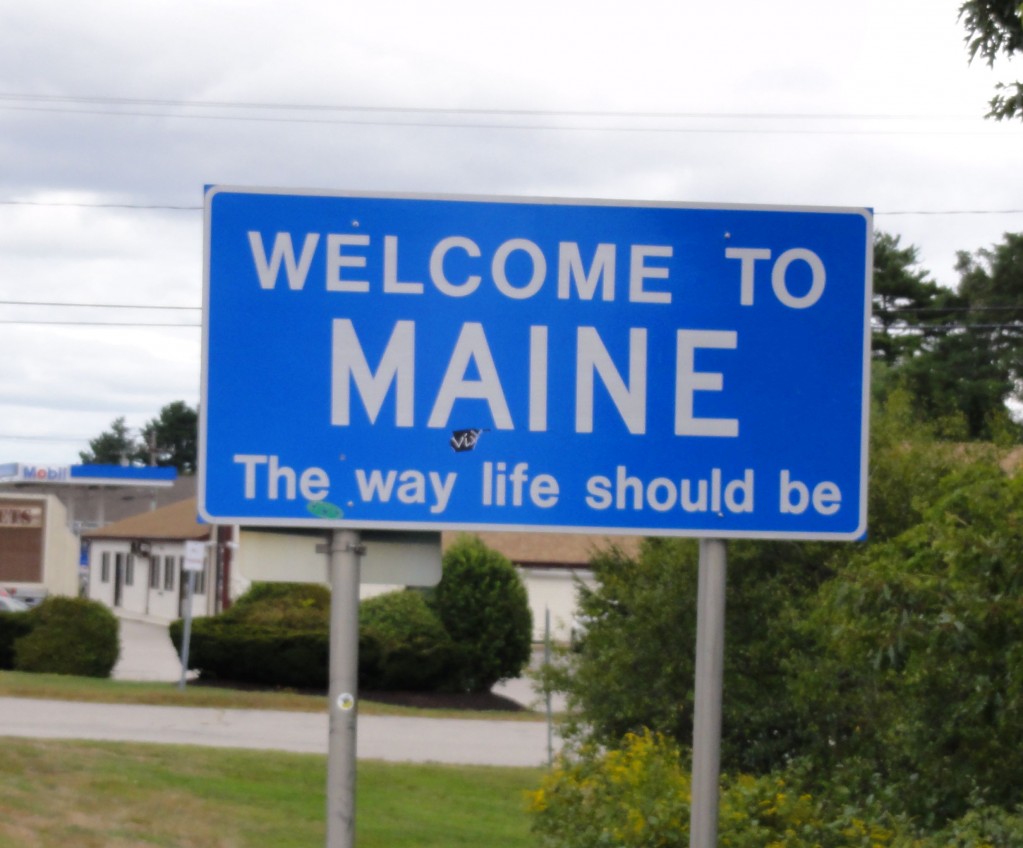 The way life should be
Cycling through Kittery, ME I spotted a sign advertising kittens for adoption. I wish I had a place to keep a kitten. How comical would it be to adopt a kitten in Kittery!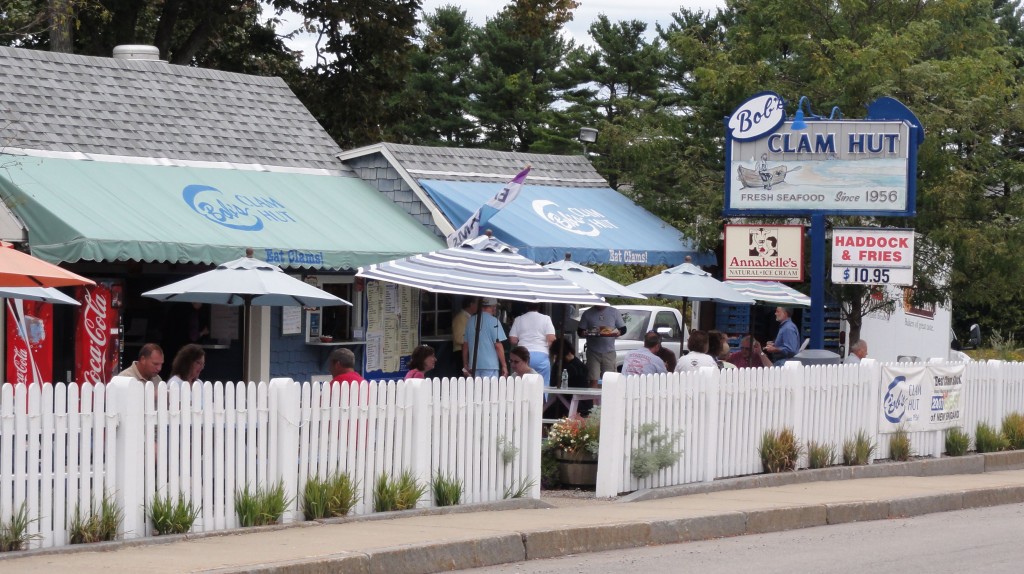 When we parted ways Jeff suggested we stop in at Bob's Clam Hut; a long time local spot that bloomed into a tourist favorite. Publicity from the hut's appearance on the Food Network only boosting it's popularity.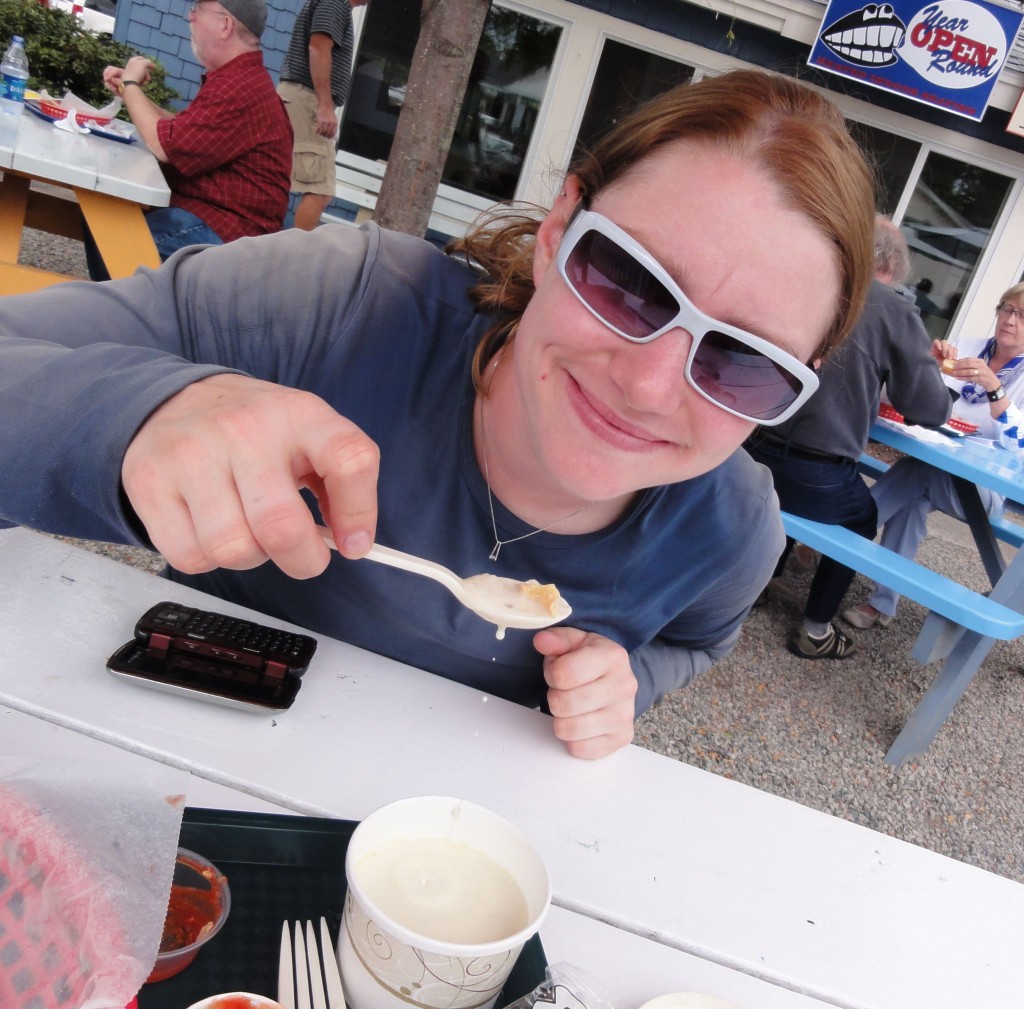 Mmmm chowder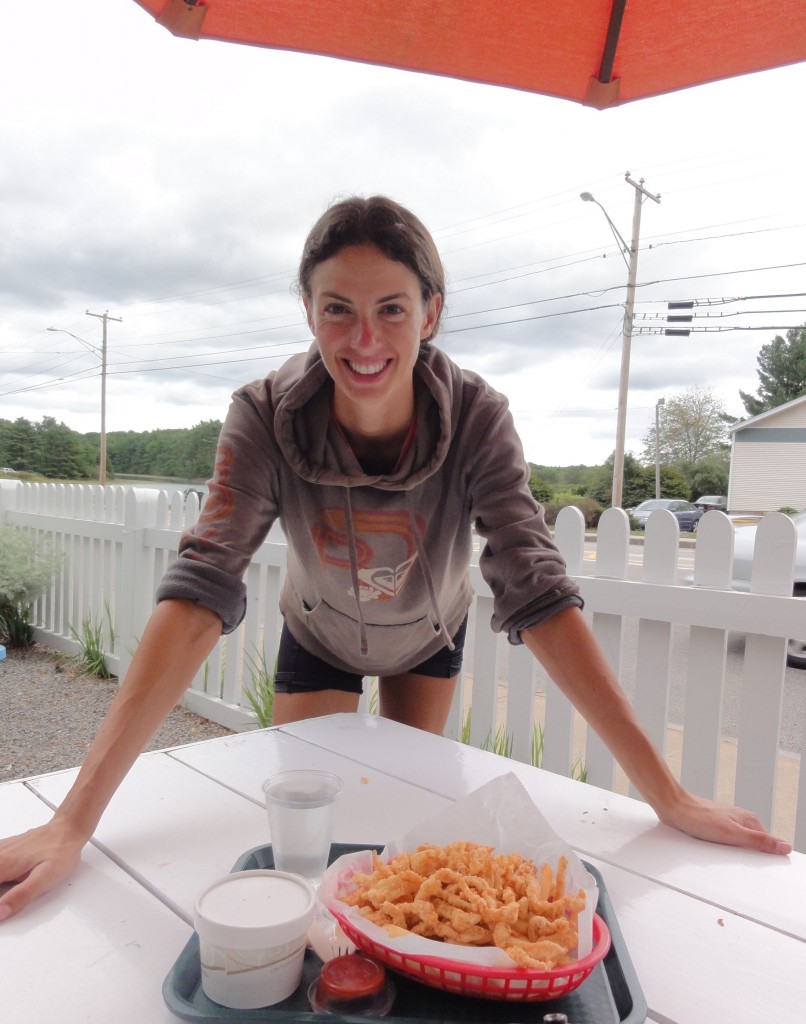 And yes we had to get a big basket of clam strips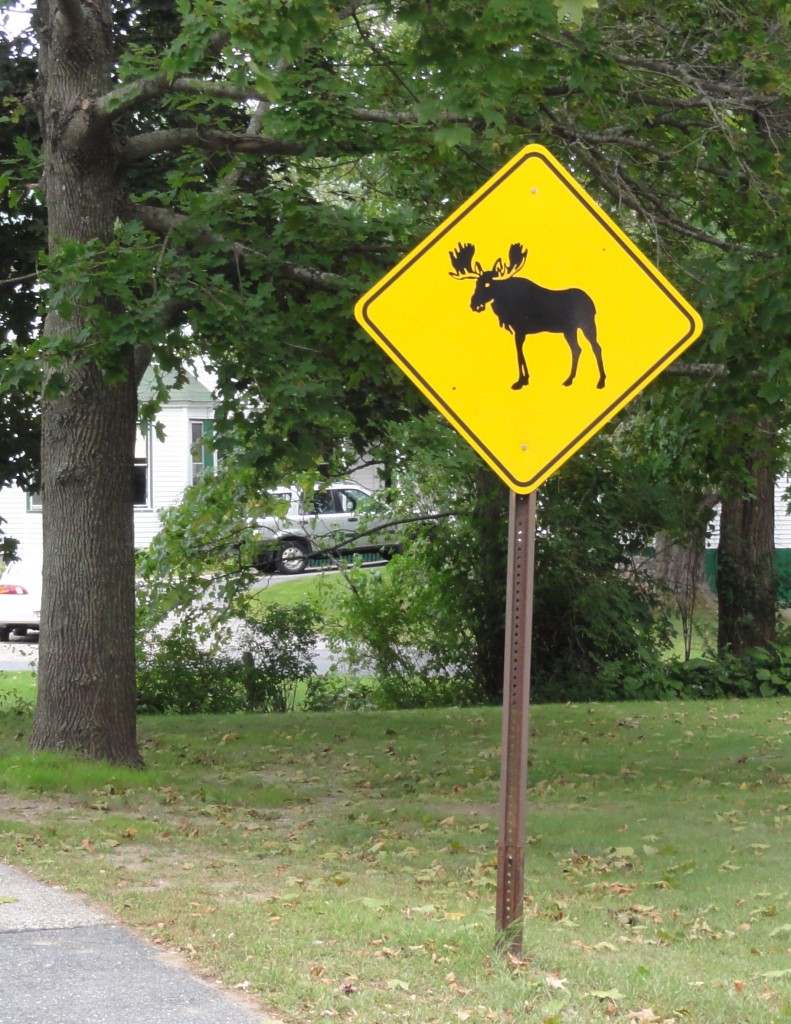 Our first moose crossing sign! Curiously enough it was in a dense residential area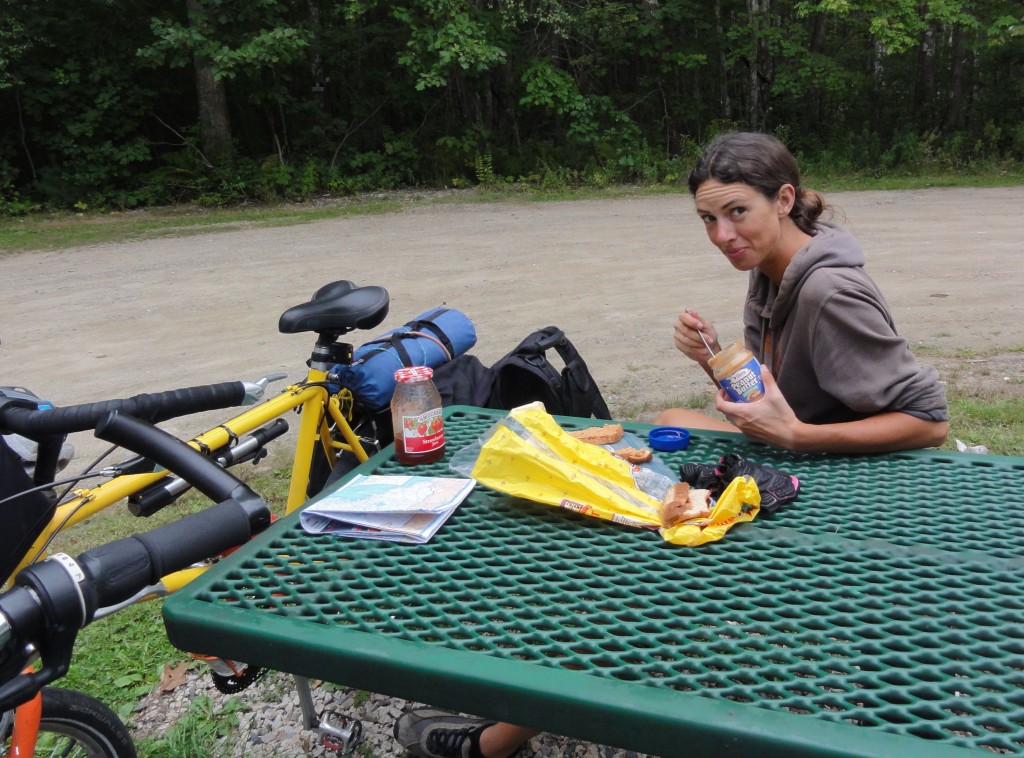 Our final peanut butter and jelly sandwich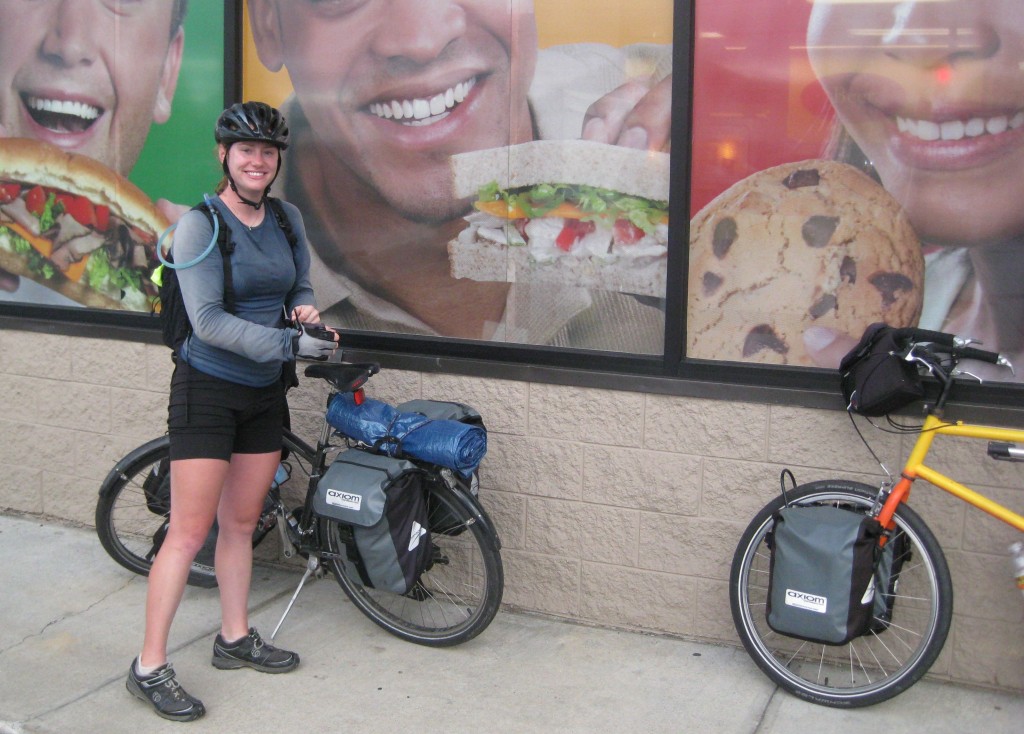 Our last stop at a convenience store to use the facilities and purchase a cup of coffee
So Close!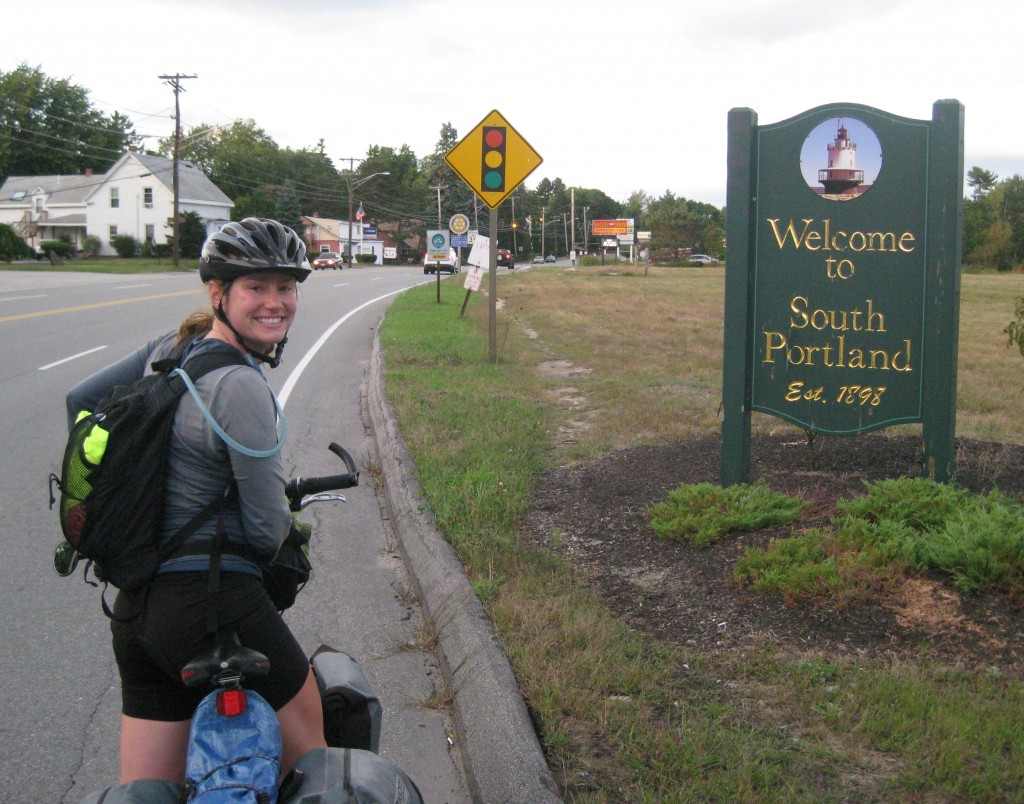 Getting Warmer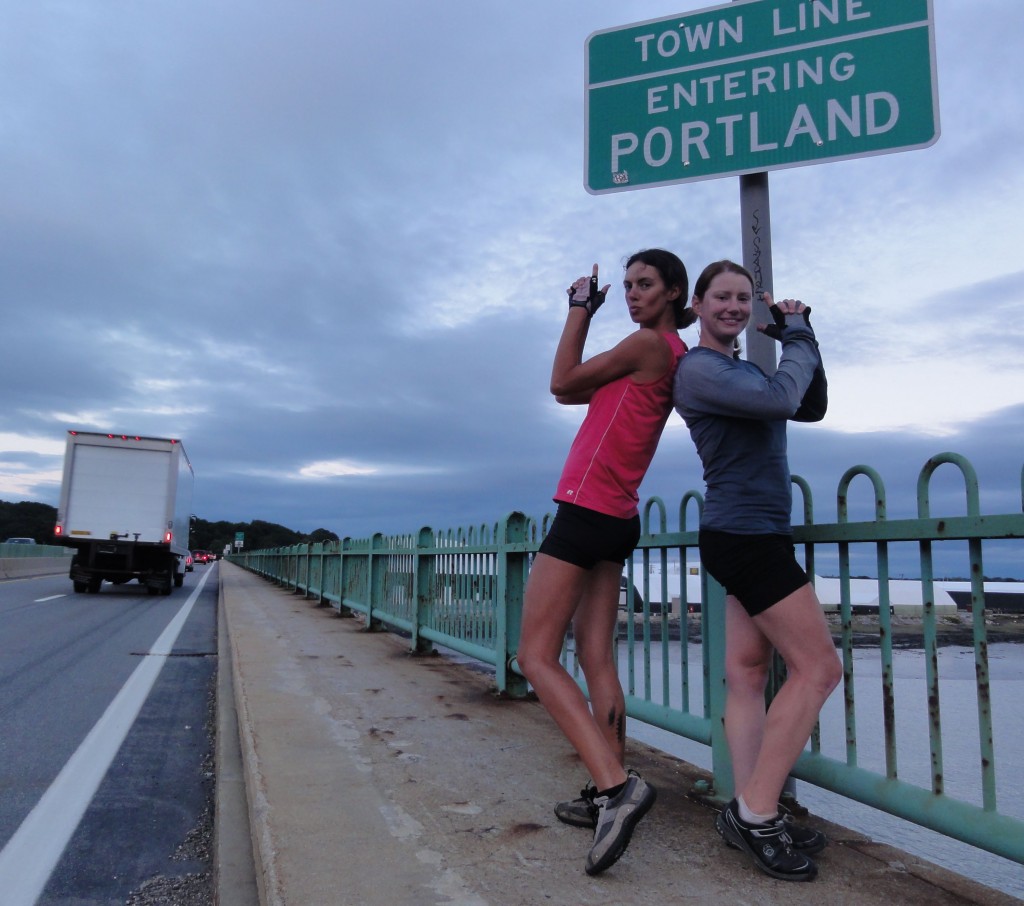 Mission Possible
Just as the crimson sun was setting on the evening of September 10th two road-hardened women cycled into Portland, ME. Their bikes were covered in a light smattering of dust and dirt and their chains probably could have used an oiling. Their shirts and hair were faded from countless hours of exposure to the sun. As they parked their bicycles and removed their cycling gloves their strange tan lines became apparent. There was a light clicking from the clips in their cycling shoes as they walked into Ri Ra, an Irish pub on the waterfront. Neither of the women could hold back their excitement as they ordered their round of brews and exclaimed that they had "just cycled across the United States!"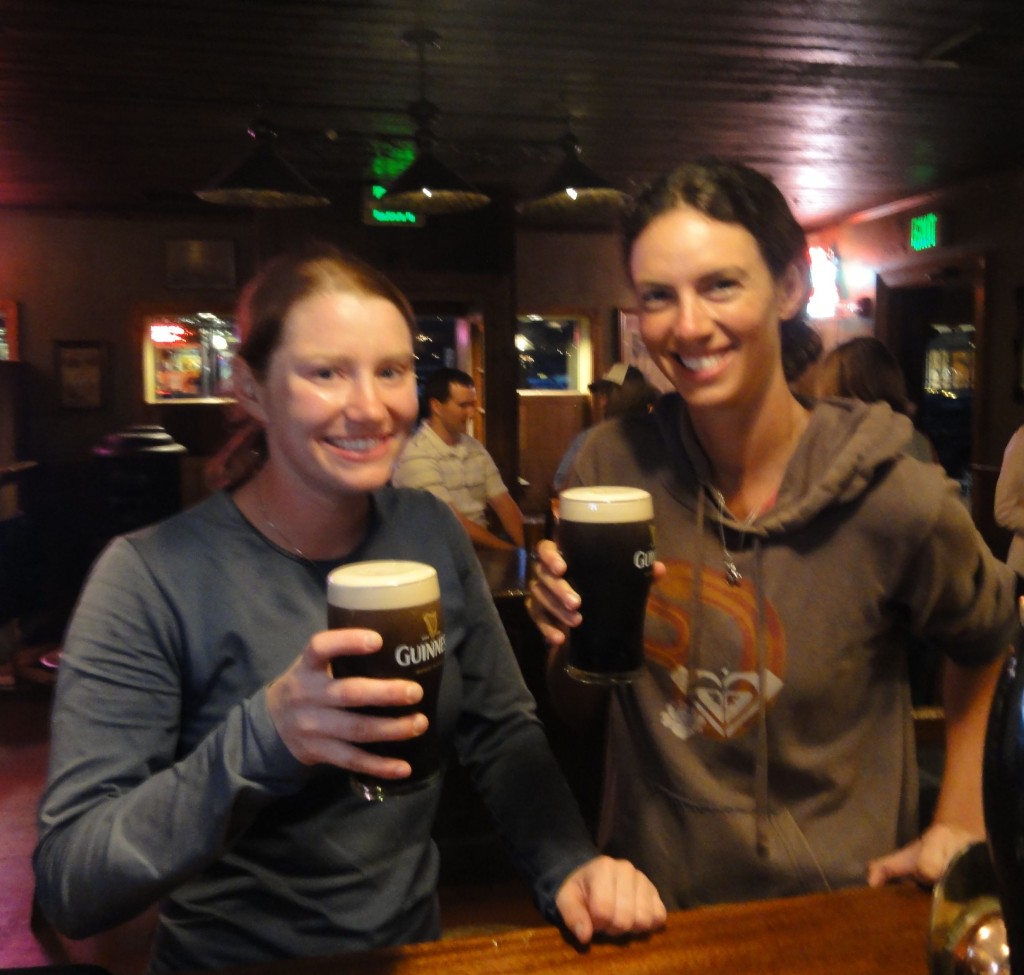 Brews in hand glowing with achievement 71 days, 7 flat tires, 17 states and 3,606.9 miles later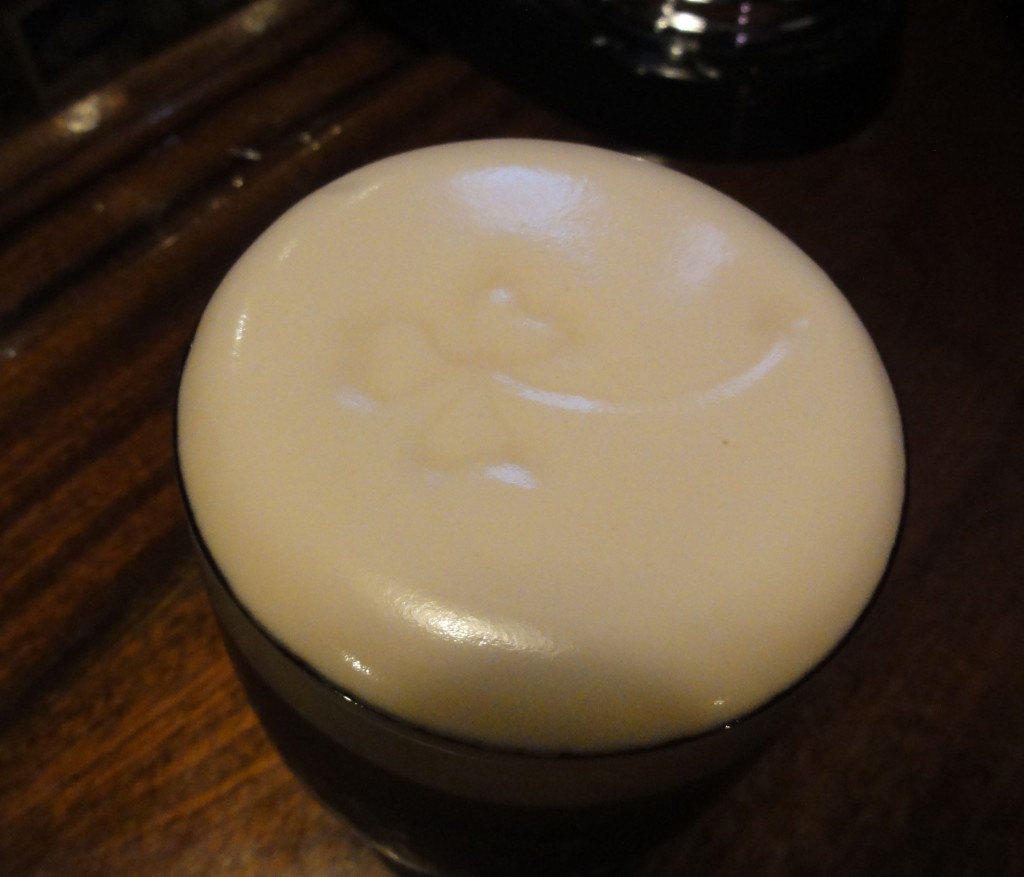 The Perfect Guinness