Like all thorough packing plots, our preparations began with a list. Borrowing from the list Jess and I put together for our US cycling trip, Bita and I compiled a list with one key difference. As we will be sleeping largely indoors on this trip (Airbnb, hostels, friends' couches) no camping gear is required. We were able to streamline our luggage down to two panniers (instead of the optional four) and a slim handlebar bag.
Living in two different states, we collaborated over phone calls, emails and texts to discuss travel goals and packing strategies. One of my favorite contributions to our packing was two small emergency kits, to include:
Oral rehydration salts
Bandaids
Quick clot
Emergency banket
Tactical flare light
Eyewash
Thermometer
Ibuprofen, antihistamine, antidiarrheal
Emergen-C
Water purification tablets
Etc…
A few days before my departure I picked up a cardboard bicycle box from my local bike shop. We decided to transport our bikes in cardboard boxes because they are sturdier than a bicycle bag, yet less expensive (usually free) than a bicycle case. Plus it's easy to recycle our bike boxes once in Barcelona. Fingers crossed we can find a bike shop to give us two more once in Greece!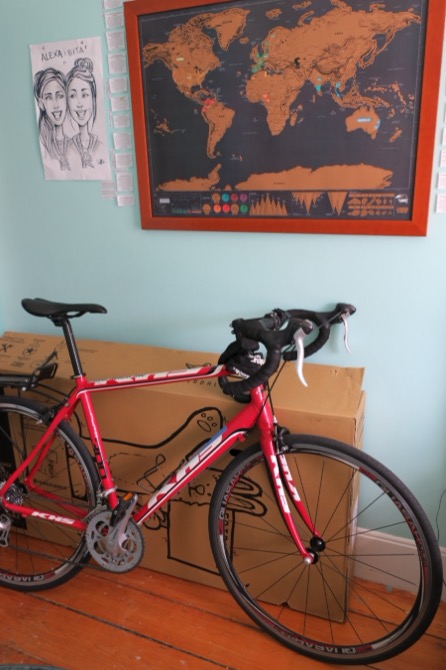 Ready for Boxing!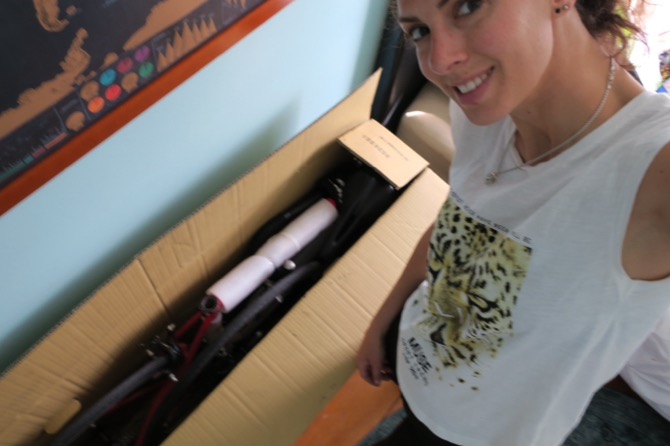 All Boxed Up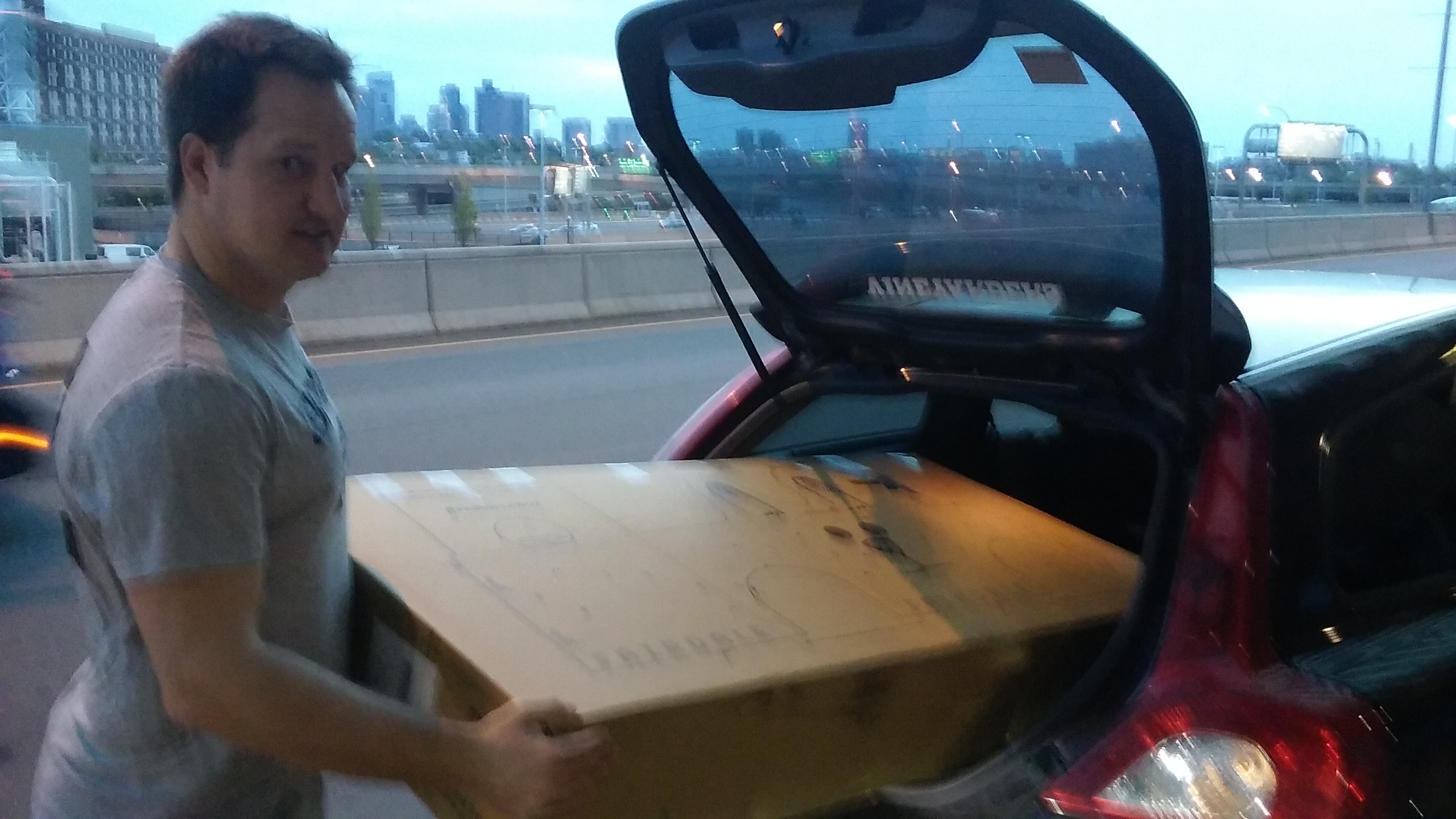 True friends let you cram your bike into their car and deliver you to the airport! I arrived at the airport with my massive box in tow and paid for a luggage cart for the first time in my life. Spain or bust.