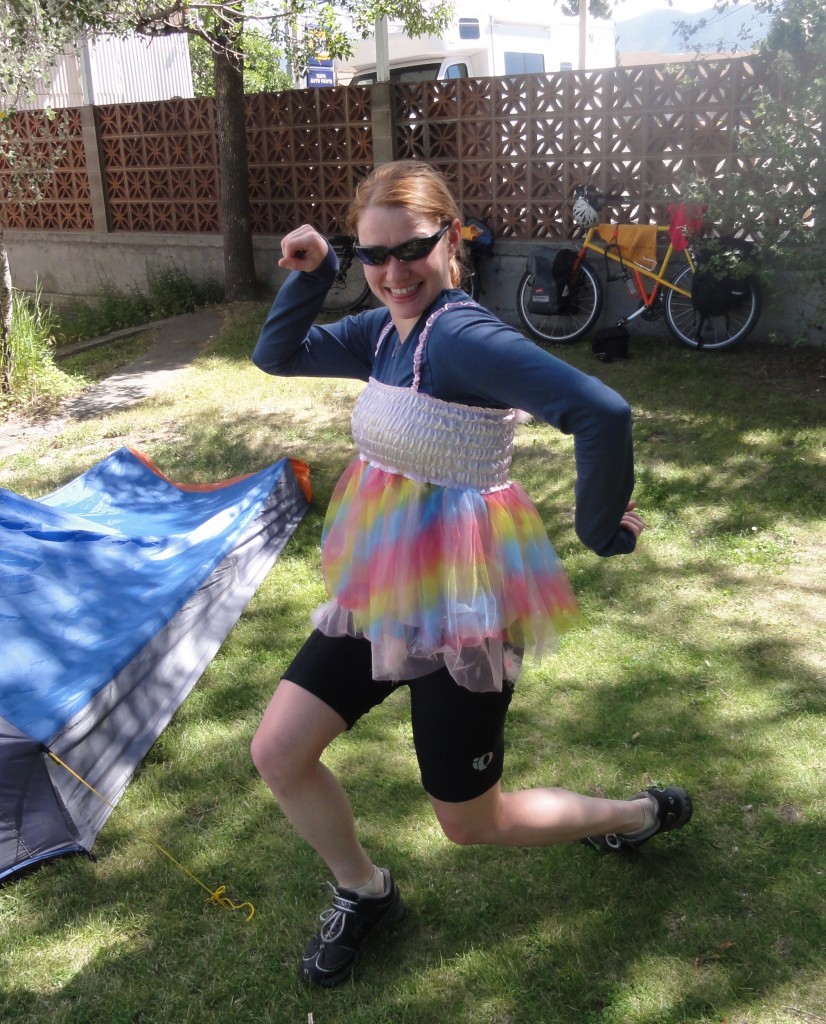 The next morning Jess decided to try on the gift from Roman and Eric.  I can't tell you how good it feels to laugh uncontrollably before you've even had breakfast.
We were thrilled for the day ahead of us; we would be meeting Jim and Bob in the evening to prepare for the following day's cattle drive. We were, however, lacking the appropriate attire for the event. Our challenge for the morning was to find fitting jeans in a town of just over eight hundred people. We inquired with a local who suggested we try "Nearly New" a consignment store in the center of town. I was hesitant (imagining gaudy consignment dresses) but we ventured into the shop to see what we could make happen. It ended up being the perfect place. We found comfortable pants and western-style shirts at $2.00 a pop. It was even more fun than last minute Halloween costume hunting at Goodwill.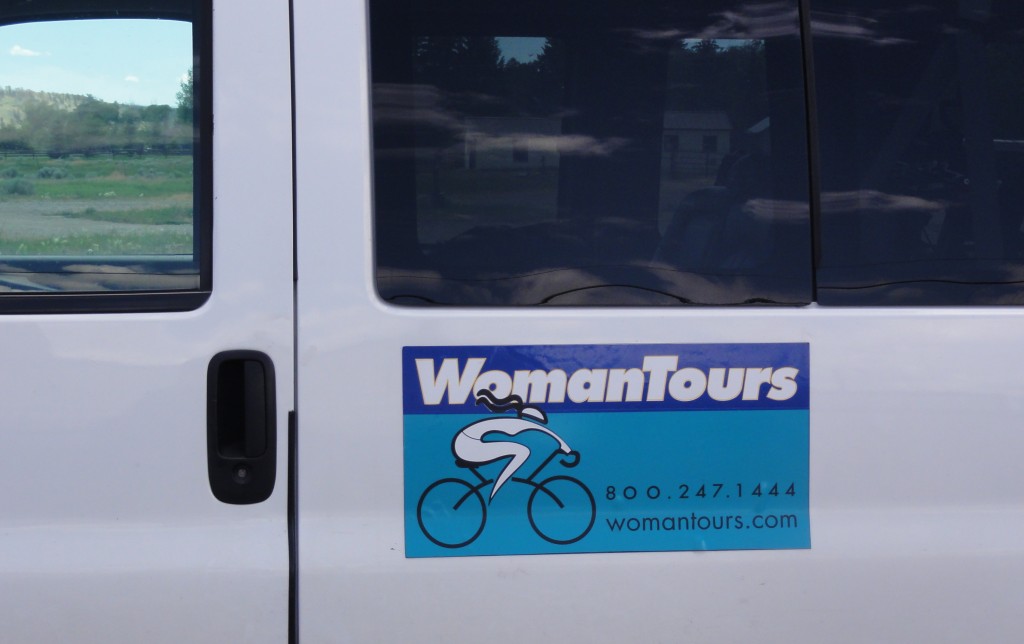 On our way out of Ennis we noticed a van and trailer advertising for woman bicycle tours. I had to chuckle. Maybe the makings of a new career for Jess and me?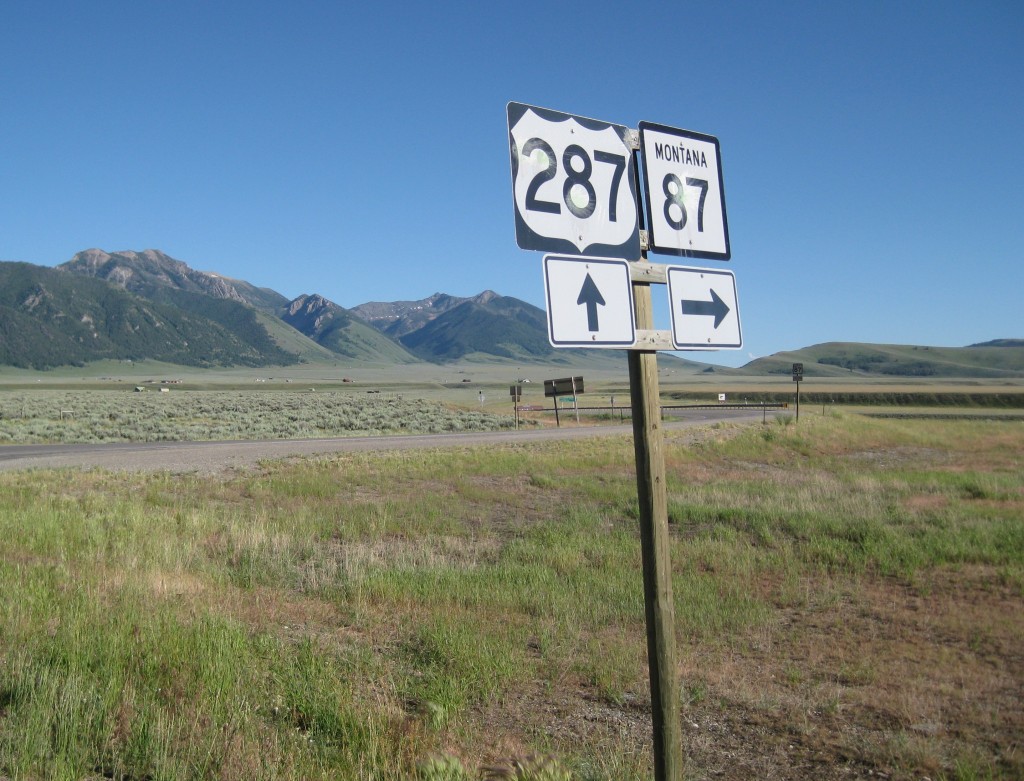 En route to "Missouri Flats" the ranch and convening place for all partaking in the cattle drive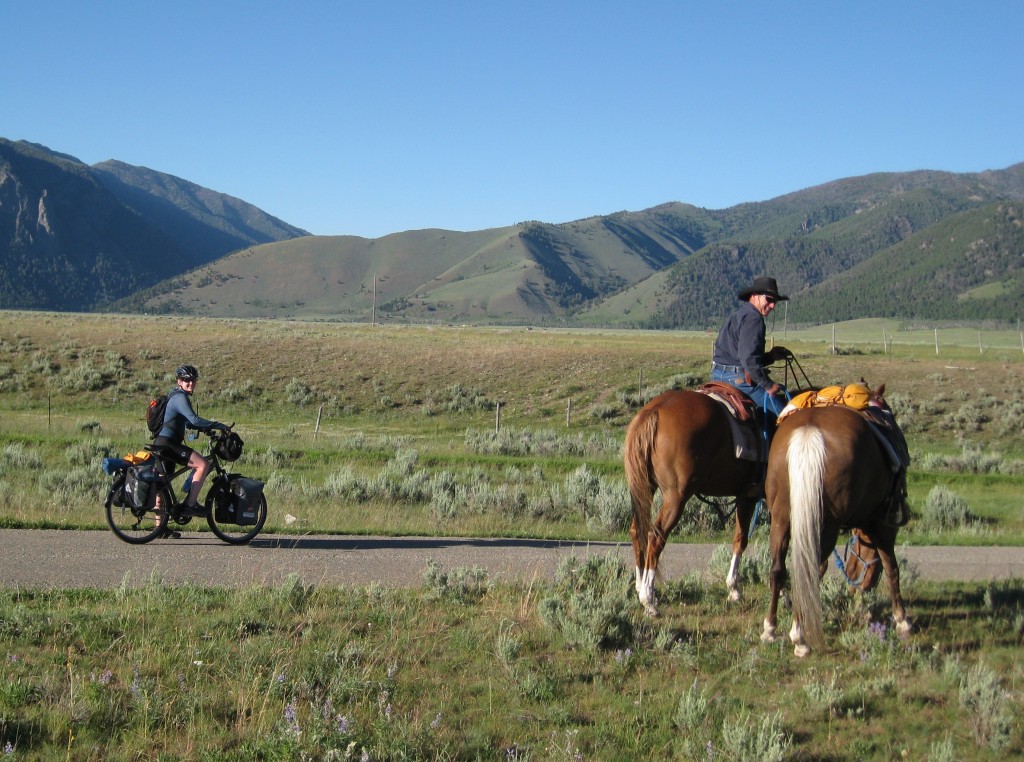 Getting ready to trade rides
When we arrived Jim already had the horses saddled and suggested we go for an evening ride to get the feel for our new mounts. Both Jess and I were hungry to be on a horse again.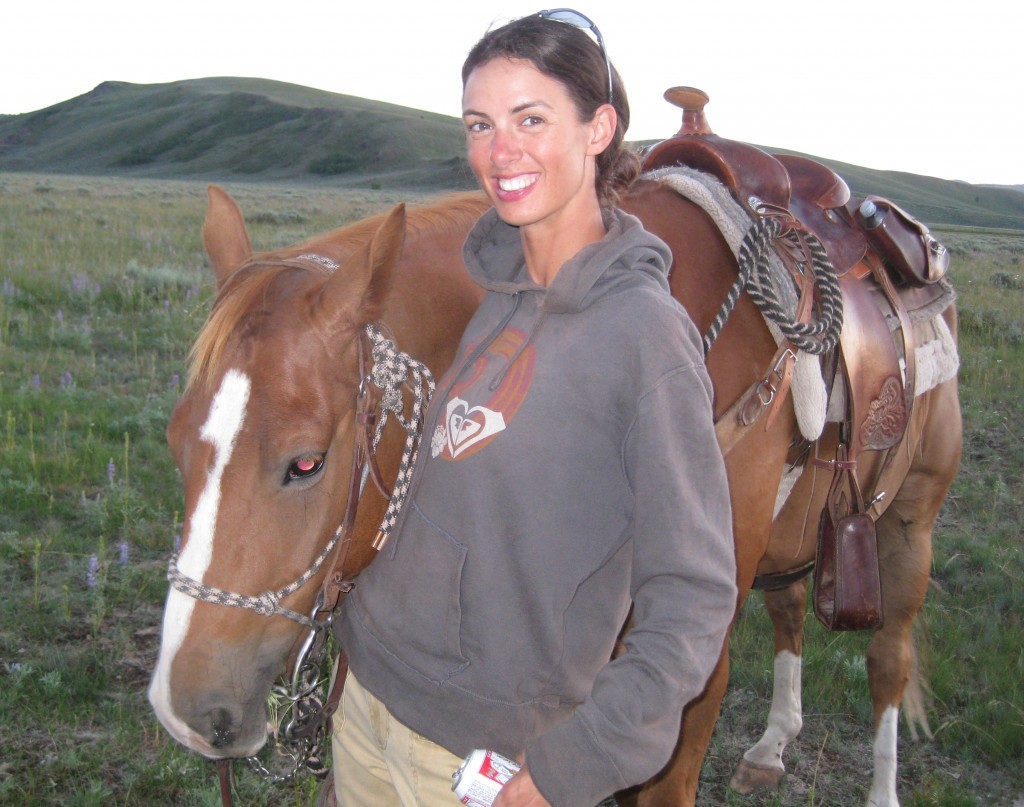 "Drift" a leggy sorrel Quarter Horse was to be my partner for the cattle drive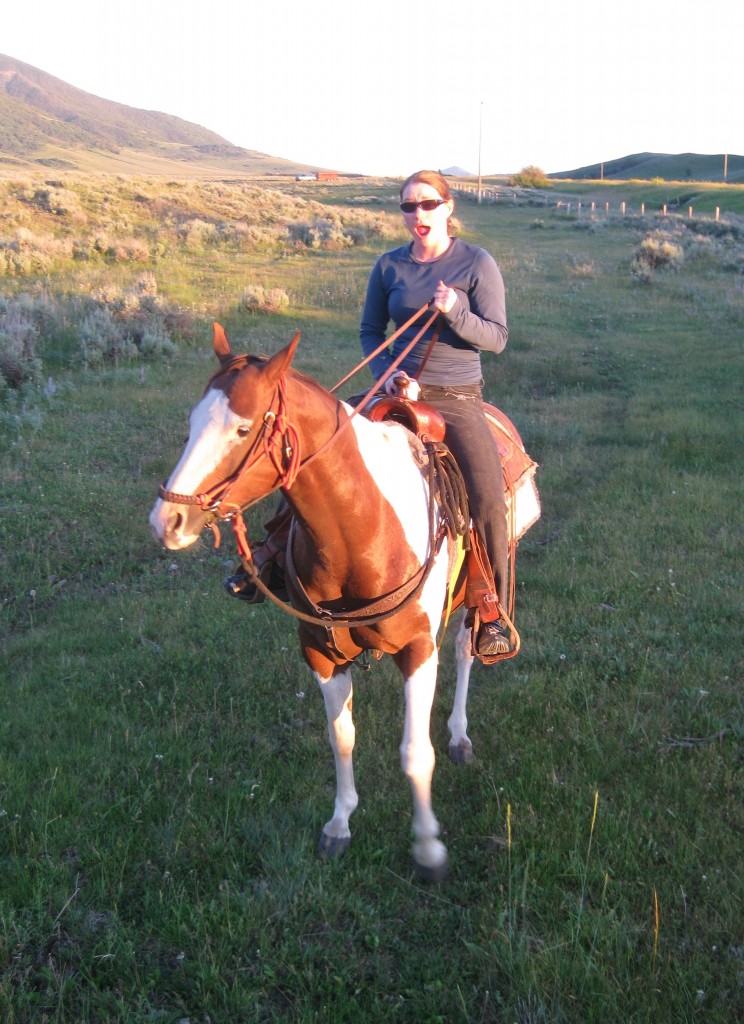 Jess was paired with "Dee" a petite Paint mare. I suggested it was a good omen, as dee means good in Thai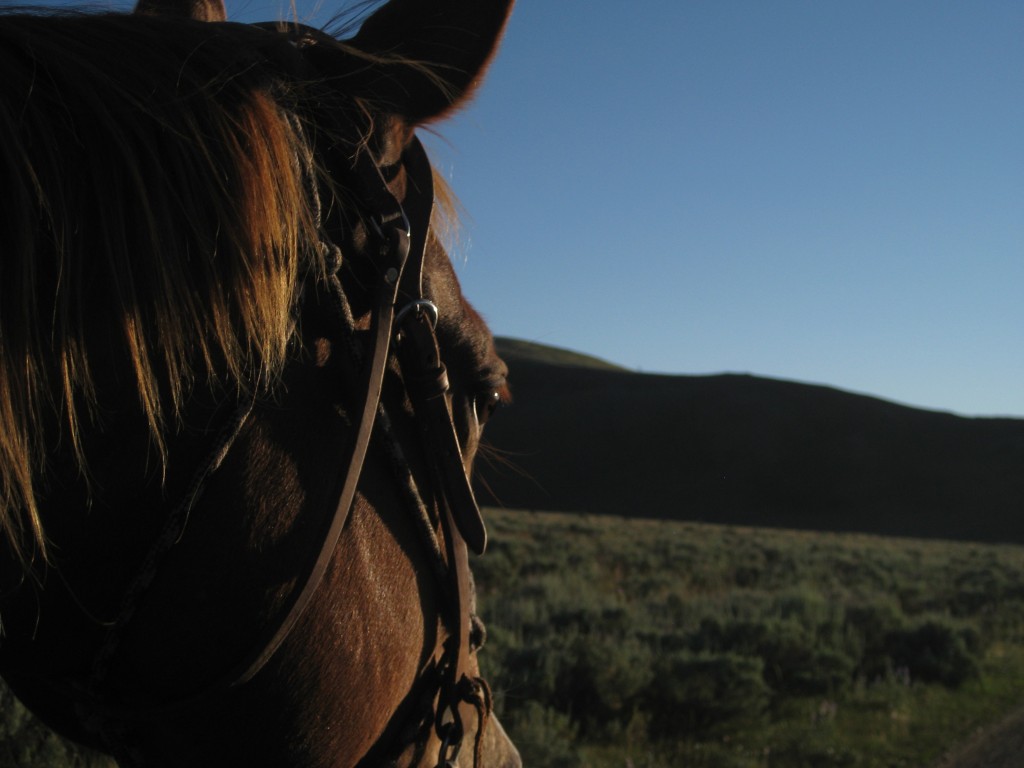 Drift drifting away
Jim's mount "Skipper" in an especially picturesque moment