Start point: Florence, Italy
End point: Siena, Italy
Miles: 41
Key words: Tuscany, landscapes, slow food, best seat, cock-a-doodle-doo, yogurt
Today we had our sights set on Siena, the medieval yin to Florence's renaissance yang. The route we chose promised to be spectacular, with highway SR222 taking us through rolling Tuscan hills and smack dab through the middle of Chianti wine country. To summarize, Chianti is a medium-bodied red wine known for its ease of pairing with a wide range of Italian dishes. It's kind of a big deal in Tuscany.
The weather idyllic and cascading vineyards before us it was all I could do to refrain from stopping every five minutes to take more photos. Rolling hills with golden fields and brilliant green vineyards, dark cypress trees accenting the array, merging mountains and winding roads, sprays of wild flowers that make you happy to be alive; this was our day of cycling through the Chianti wine region. Brace yourself for an onslaught of Tuscan landscapes.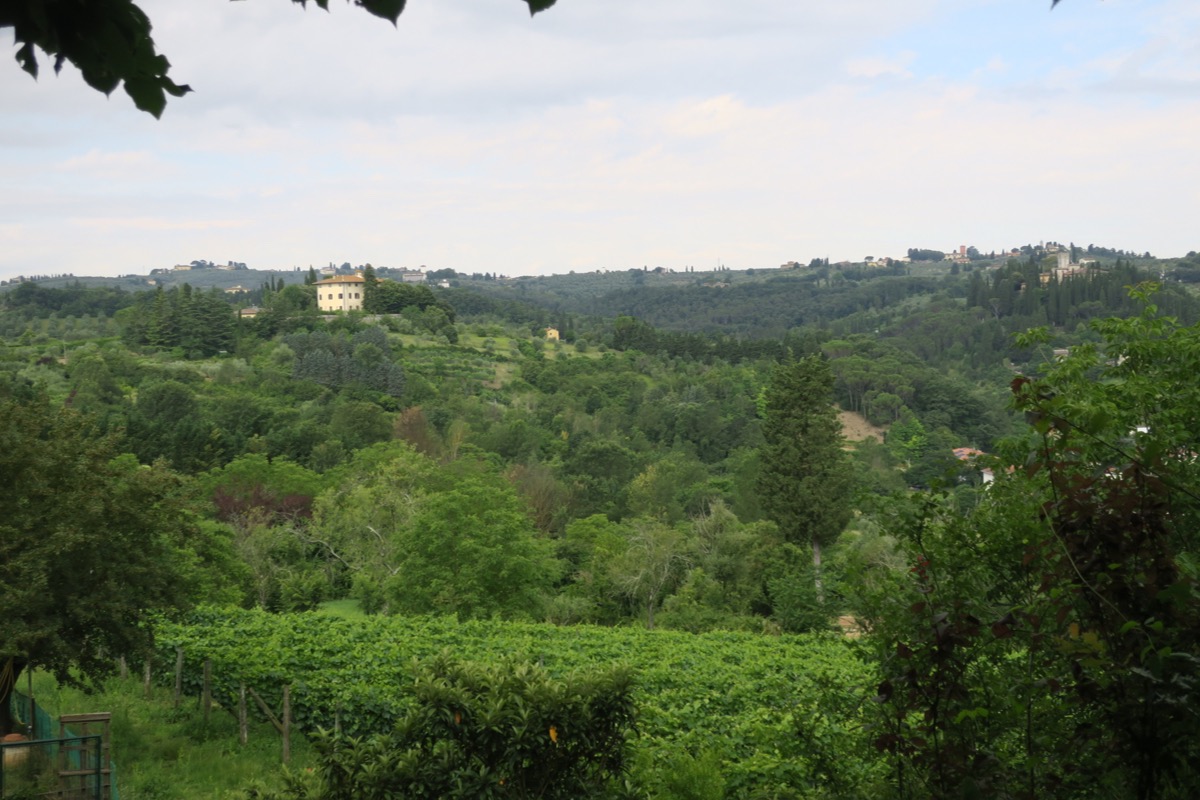 Every shade of green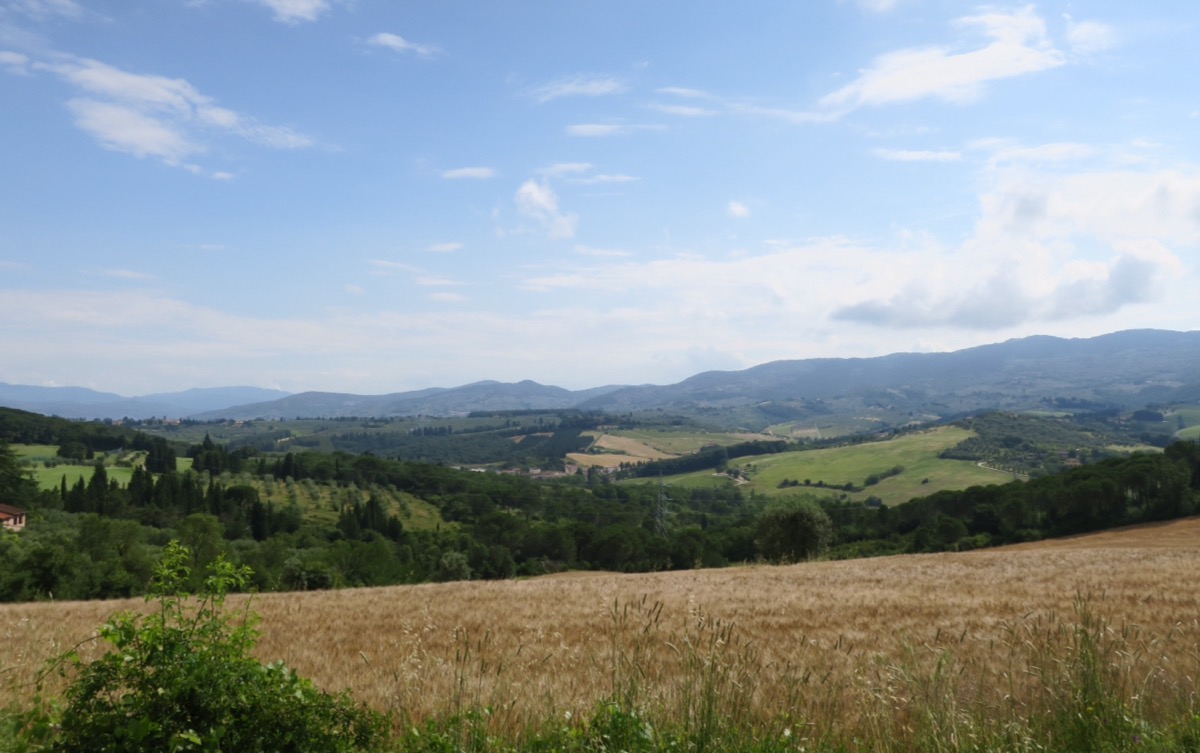 Rolling fields of gold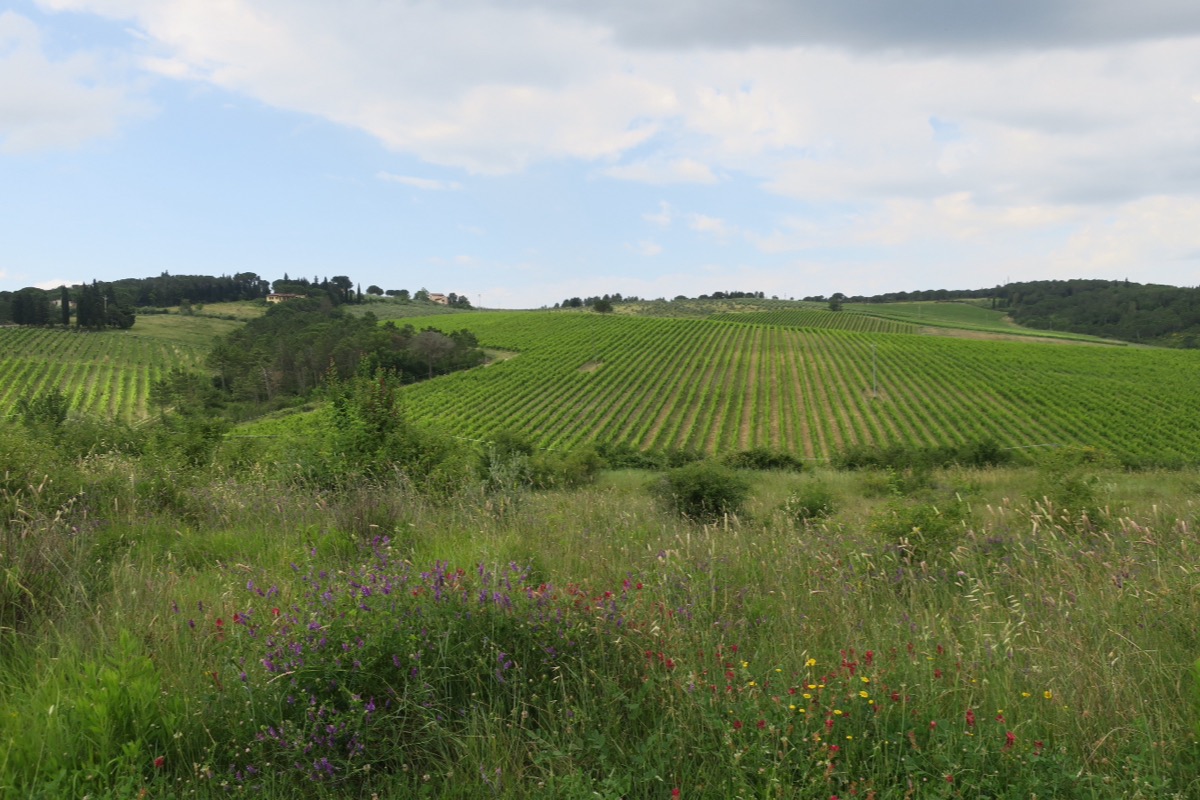 Rows upon rows of vines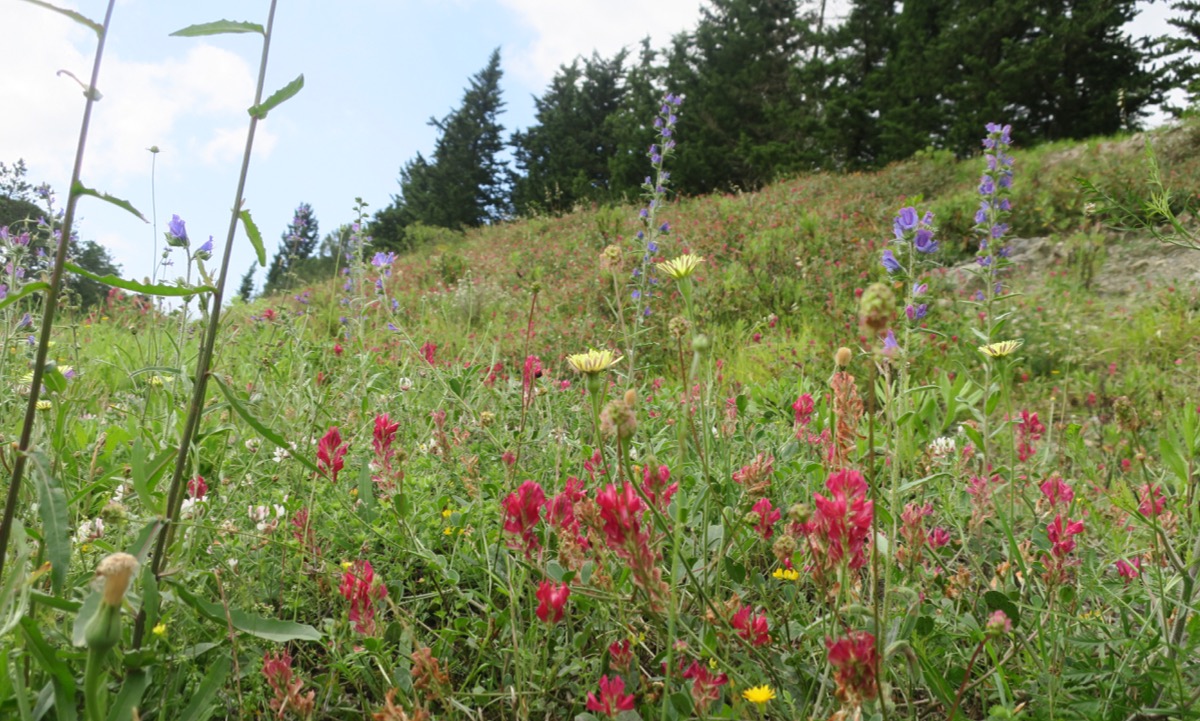 Roadside pretties
Cycling through one small town we saw signage indicating it was both a GMO free community and part of the slow food movement. A movement born from Italian culinary tradition, it rejects the fast food craze affecting much of the world and instead embraces local, authentic, and thoughtful food.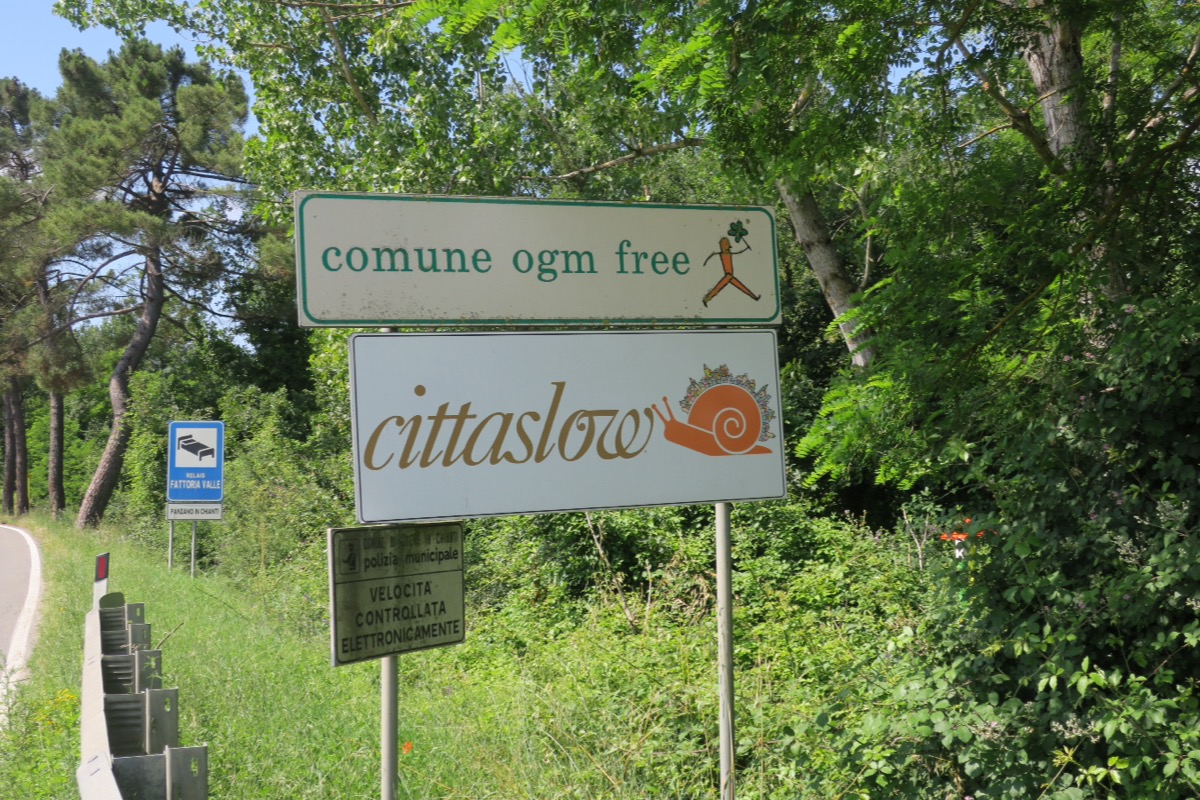 GMO free and slow food friendly
About the time our stomachs were growling for lunch, Bita and I spotted a restaurant that seemed too good to be true. Perched above a bend in the road it overlooked yet another beautiful view of Chianti vineyards. We pulled in and freshened up (usually this means taking off our helmets and gloves, whiping away any insects stuck to our faces and perhaps throwing a shawl over our shoulders) before being offered the best table on the stone terrace. Lunch was inspired and we couldn't beat the view.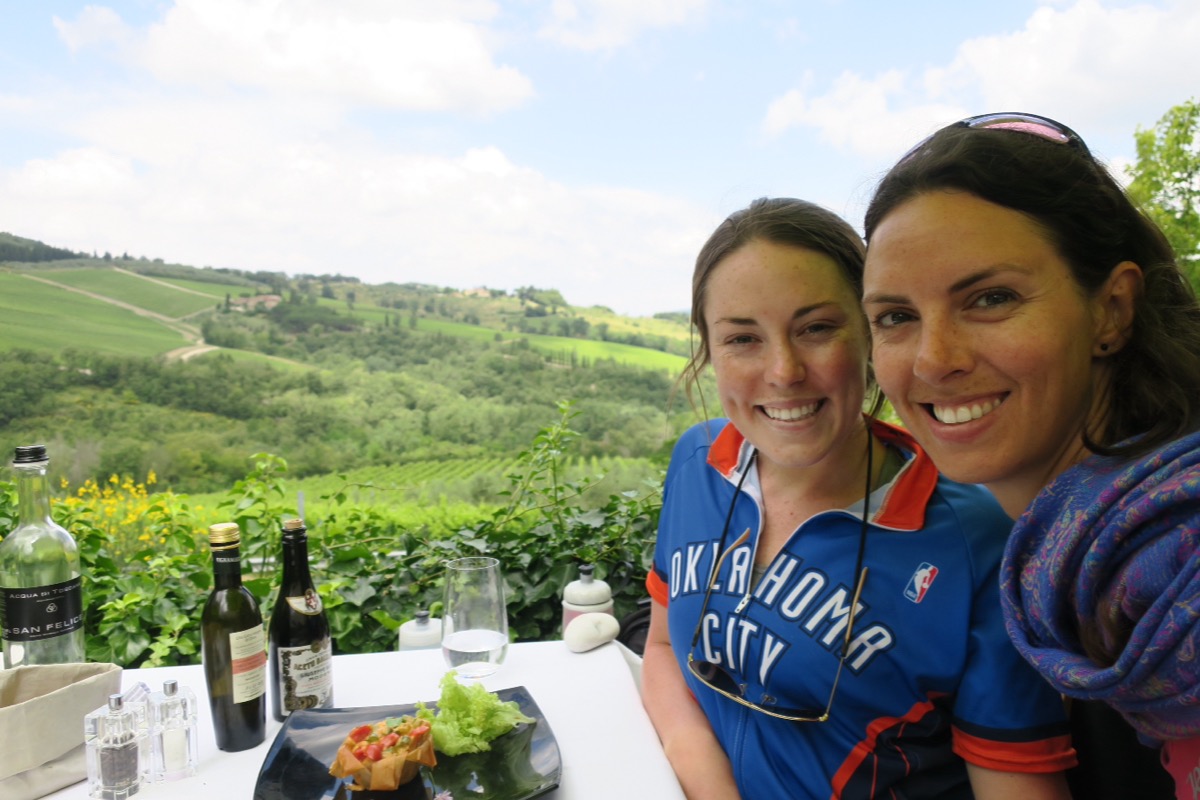 Winner of the best lunch view of the trip award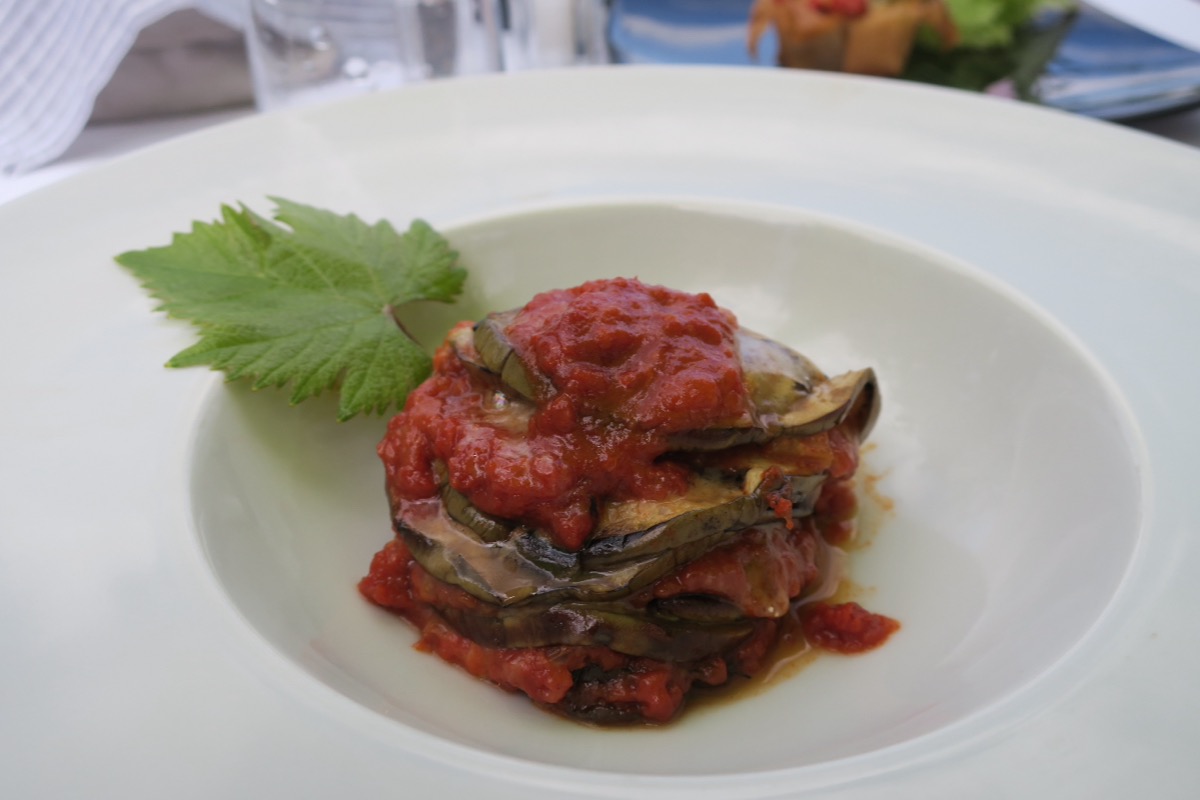 Even the food was picturesque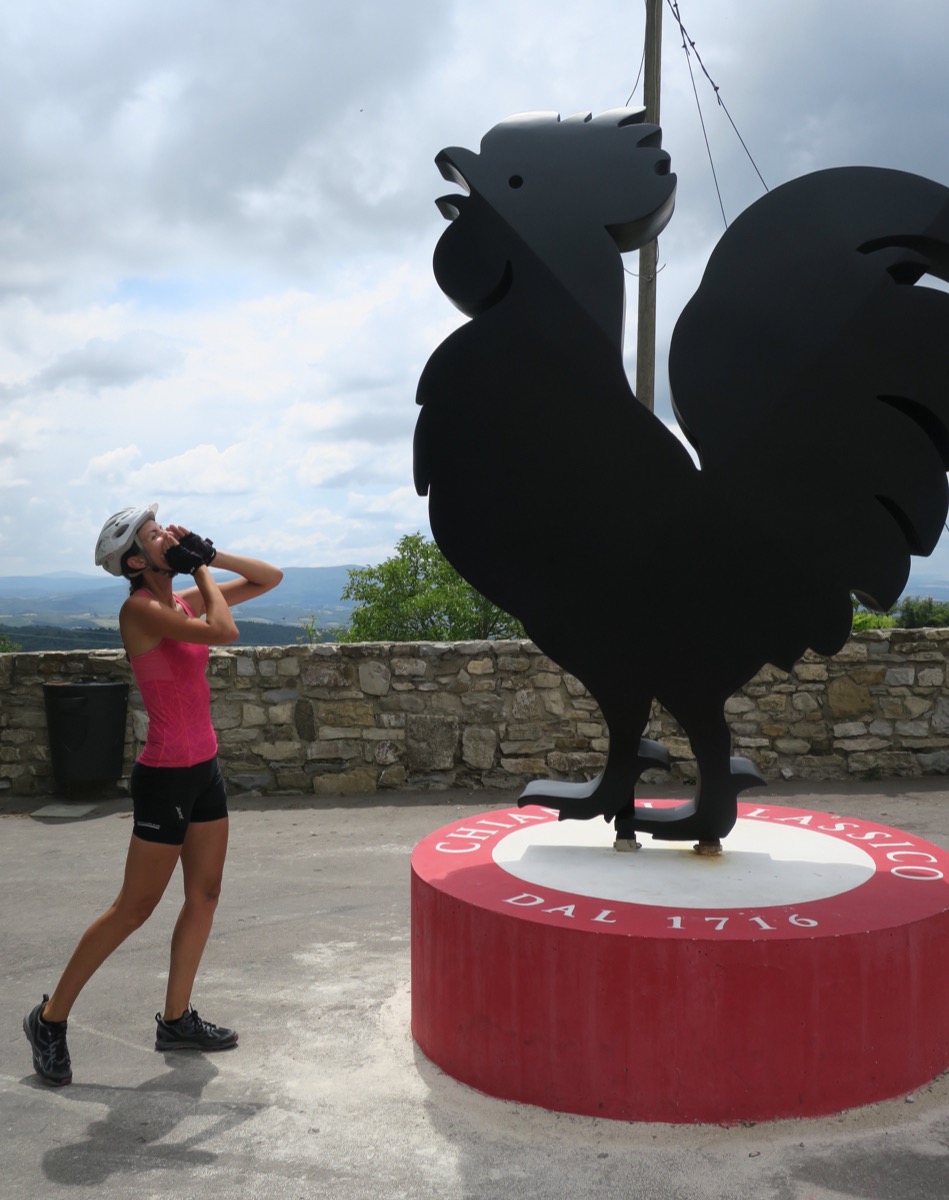 Attempting my best crow at this Chianti Classico symbol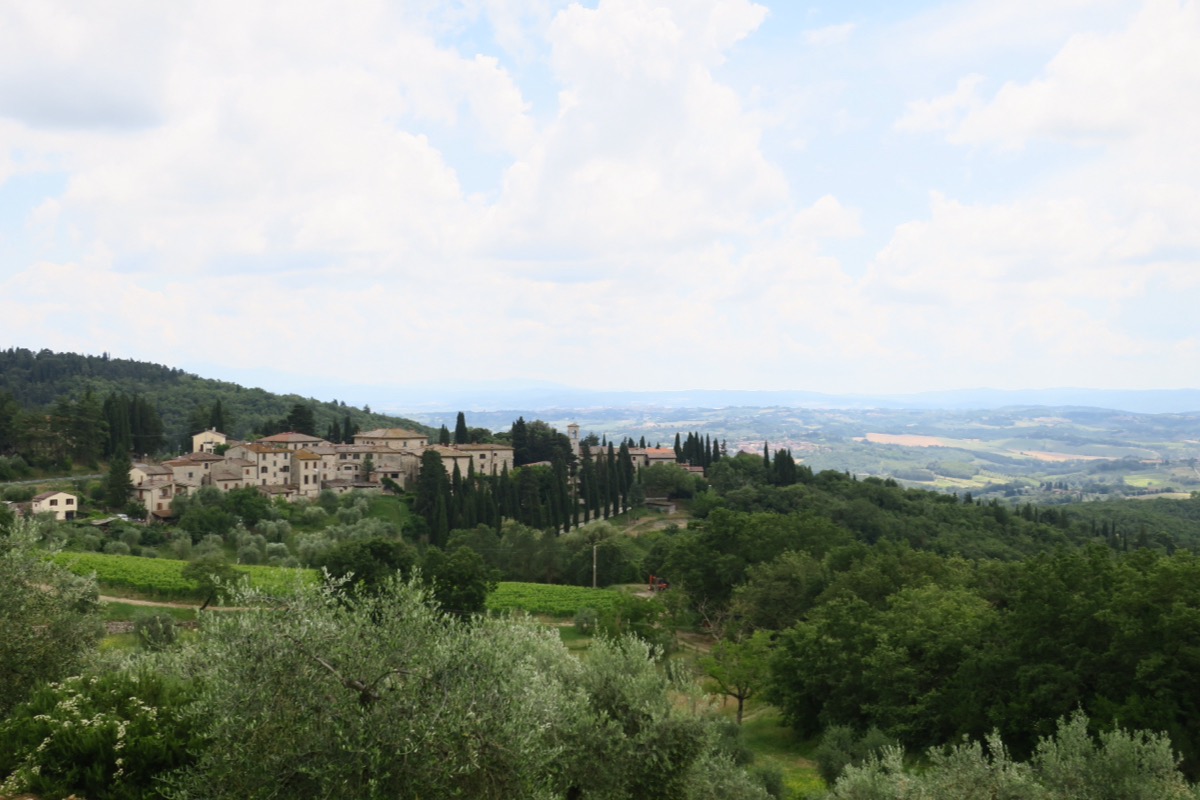 One last landscape for good measure
We cycled into Siena with ease and stopped for a gelato at the first gelateria in sight. This was the moment I discovered the power of yogurt flavored gelato. Yogurt sounds like a fairly dull flavor, but the gelato variety tastes like a sweetened cream cheese and goes well with everything. It is my favorite gelato flavor of the trip thus far.
Total miles so far: 749