Start point: Siena, Italy
End point: Roccastrada, Italy
Miles: 32
Key words: survival, chamois cream, medieval, leaping, travelers, champagne
Having experienced a very rainy evening in Siena the night before, and every online weather source assuring us today would be raining cats and dogs, we strategized on how to best survive a day of torrential rain. We chamois-creamed our under carriages to the max (this is a cream that reduces friction in the saddle, especially in the event of moisture), had our rain jackets on the ready, rerouted for a shorter distance day, and mentally prepared for a slow, slippery, tedious day of cycling.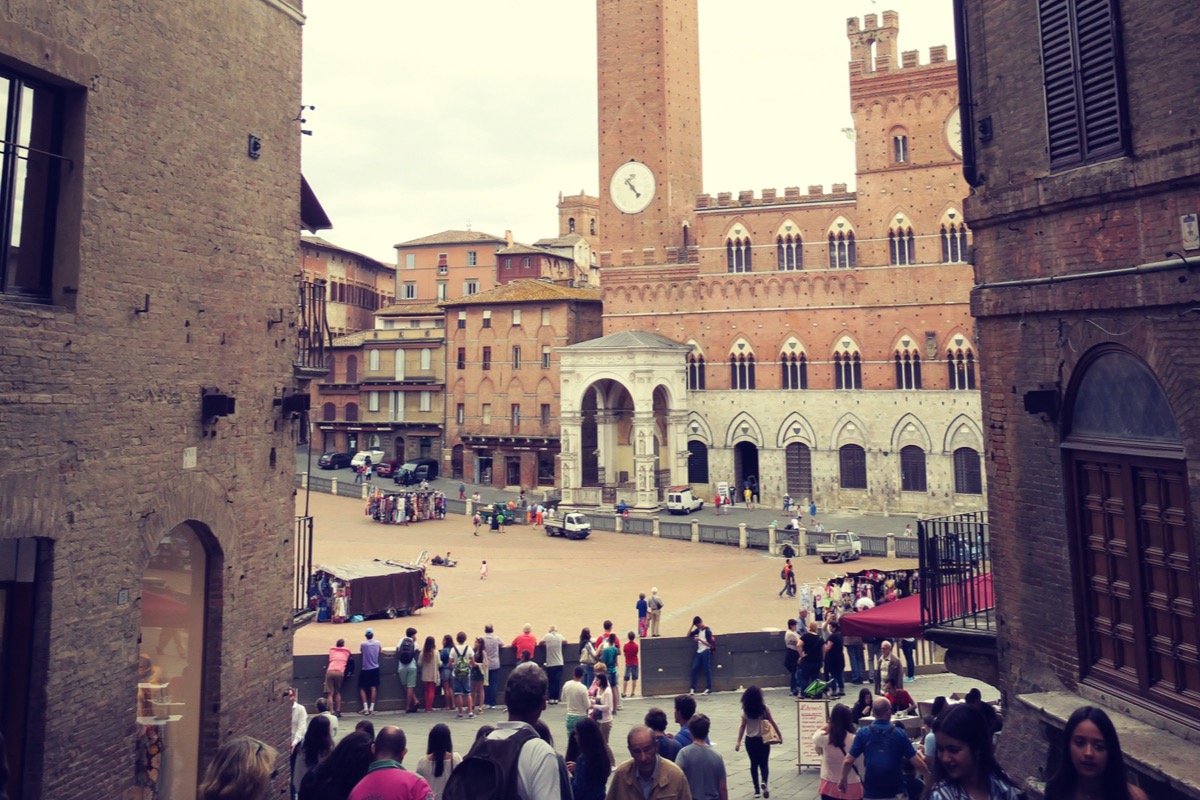 Piazza del Campo
It was overcast when we left Siena, the medieval city we didn't have much time to explore. We cycled around the old city and Piazza del Campo, before turning onto a street that jettisoned us directly out of the city. We usually have to work hard and check our maps a dozen or more times to navigate our way out of any given city. Siena made it easy for us! Within minutes we were once again in the countryside.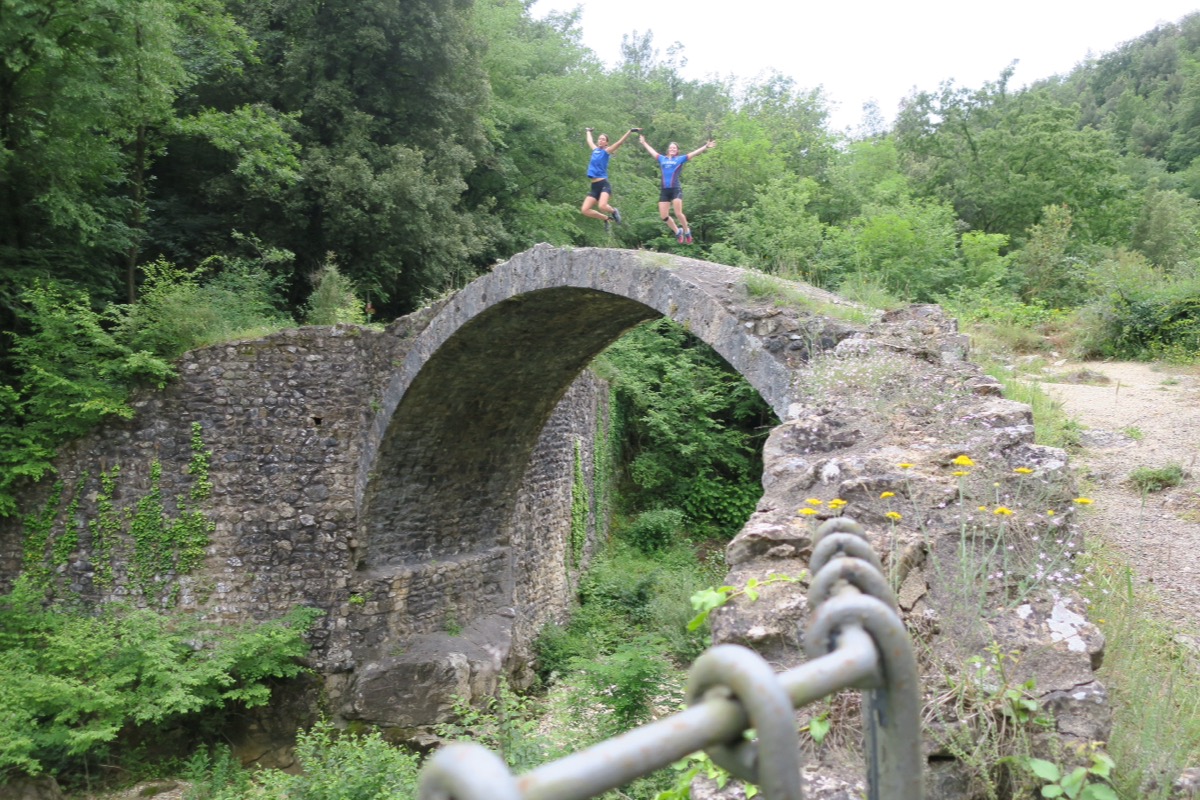 Our seventh attempt at a leaping picture. I gave up on smiling because I ran from the camera and scrambled up this bridge seven times.
Today's landscape contrasted sharply with the perfectly manicured vineyards of Chianti country. The fields were more wild and unkept and the towns we cycled through felt like small vestiges of medieval life. We were definitely on the wilder side of Tuscany.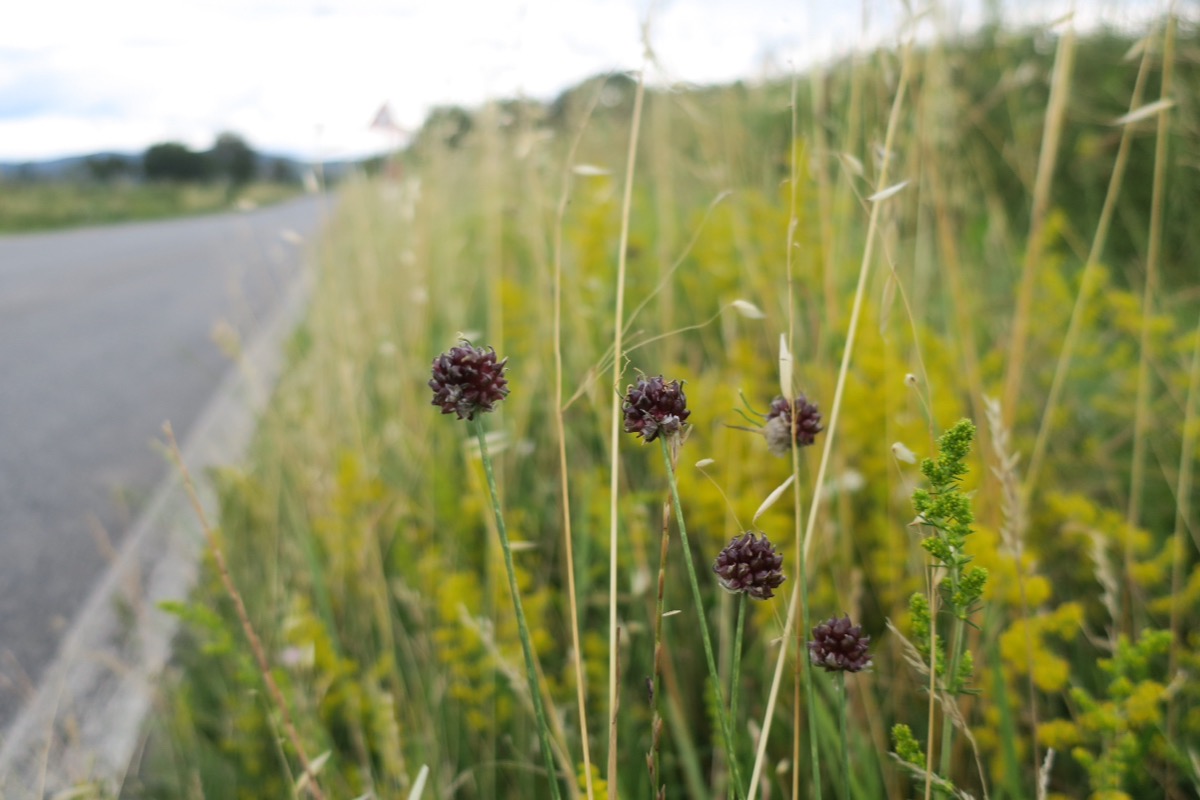 Wild flowers
For lunch we climbed to the small town of Monticiani. Not wanting to add miles to our day with rain still a threat, we stopped at the first restarant we laid eyes on. The food was delicious–I had a killer anchovie sandwich and we shared a wild boar stew–and in trickled other road warriors. Another road cyclist stopped for a coffee, a couple on a motorcycle were looking at their route over lunch, and a woman who arrived by car had unfurled her road map across her table. We had happen upon what felt like a way point for travelers, and we studied our maps in solidarity.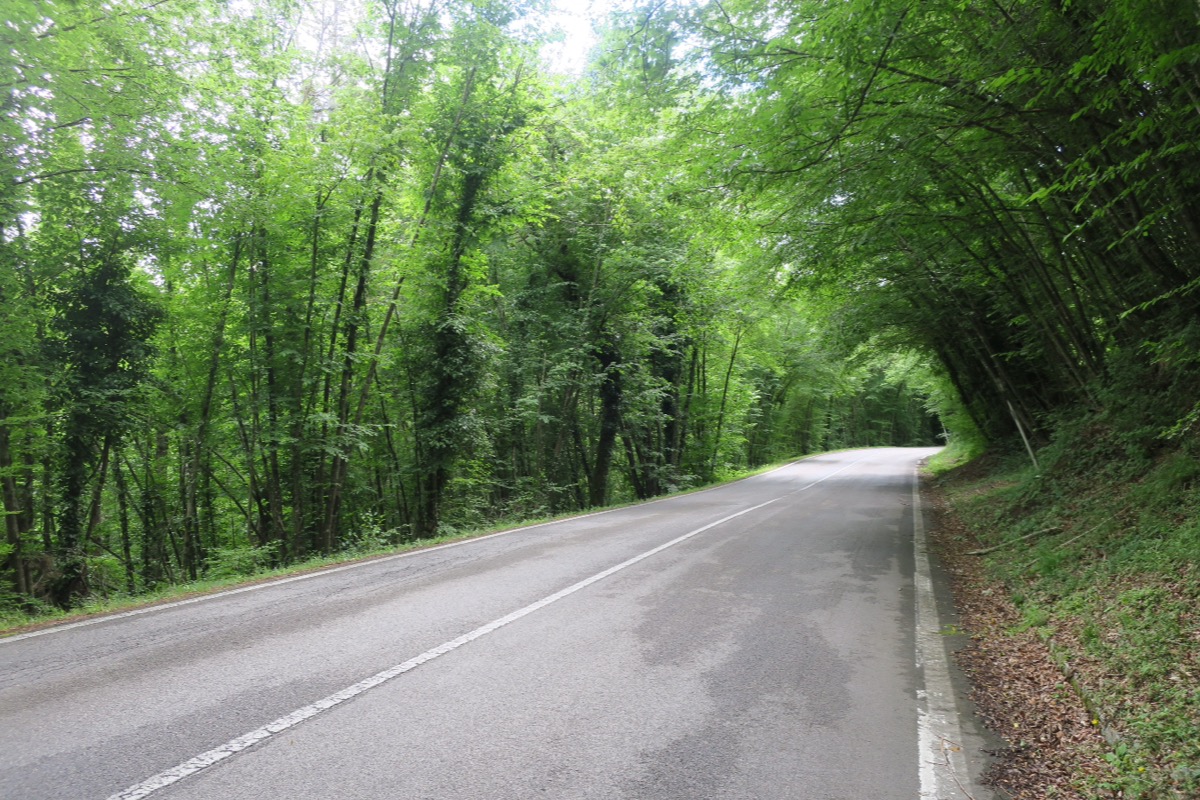 Almost home
The rest of the day made for surprisingly pleasant climbing through vibrant green forests, and our "torrential rain" manifested as a fifteen minute shower. When we arrived at our hotel we were surprised to find that we were the only occupants. This left us with our own swimming pool and sauna, the latter of which we indulged in liberally. When we ventured down to the hotel's restaurant we were greeted warmly and given complimentary glasses of champagne. After a decadent meal dessert also appeared at our table on the house. Gratzie! Apparently good things come to those who travel before the height of tourist season.
Total miles so far: 781