Start point: Roccastrada, Italy
End point: Montalto di Castro, Italy
Miles: 83
Key words: bars, hot, gatorade, cicadas, tire changing party, bugs
Having routed a shorter day yesterday in anticipation of torrential rain (which never materialized) today we had a long road ahead of us. We planned to cover a little over 70 miles, our longest day in mileage so far.
Leaving Roccastrada was a crisp, cool descent through first wooded areas then sprawling farmland. We enjoy "melting some miles" during these cool hours but soon our stomachs were growling as we decided to grab breakfast on the road. We pulled off our highway into a small town hunting hungrily for a cafe. An initial reconaissance lap found not a one. Then we spotted an establishment called the Red Baron Bar which had a display case full of pastries and locals milling around in front of it. Bingo! Bars in Italy have turned out to be versatile oases on this trip. Far more than just spirits, the bars often have pizza, pastries, and gatorade. And more often than not they will fill our water bottles for free with ice cold water and a smile. We love Italian bars!
After feasting on cold pizza and pastries for breakfast, we again hit the road. It was going to be a long hot day and we needed to make he most of the cooler hours.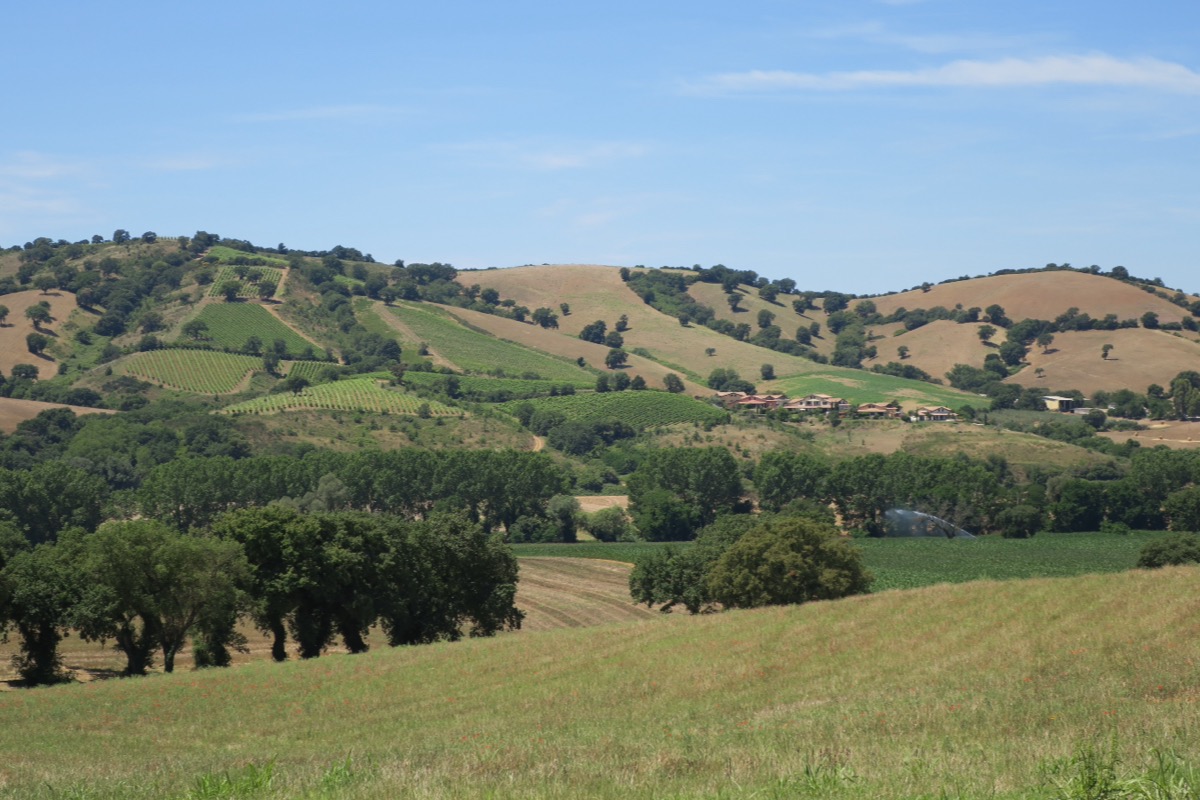 The closer we get to July the drier things become
The heat was upon us by mid morning and the hills began to grow before our eyes. Water breaks were essential and we could already tell it would be a multiple sports drink day.
We cycled along country roads for some miles when we turned onto a one lane country road that looked pleasant. We happily cycled along this stretch which was absent of cars for a couple miles, before arriving at our turn, which was actually a muddy dirt road. No!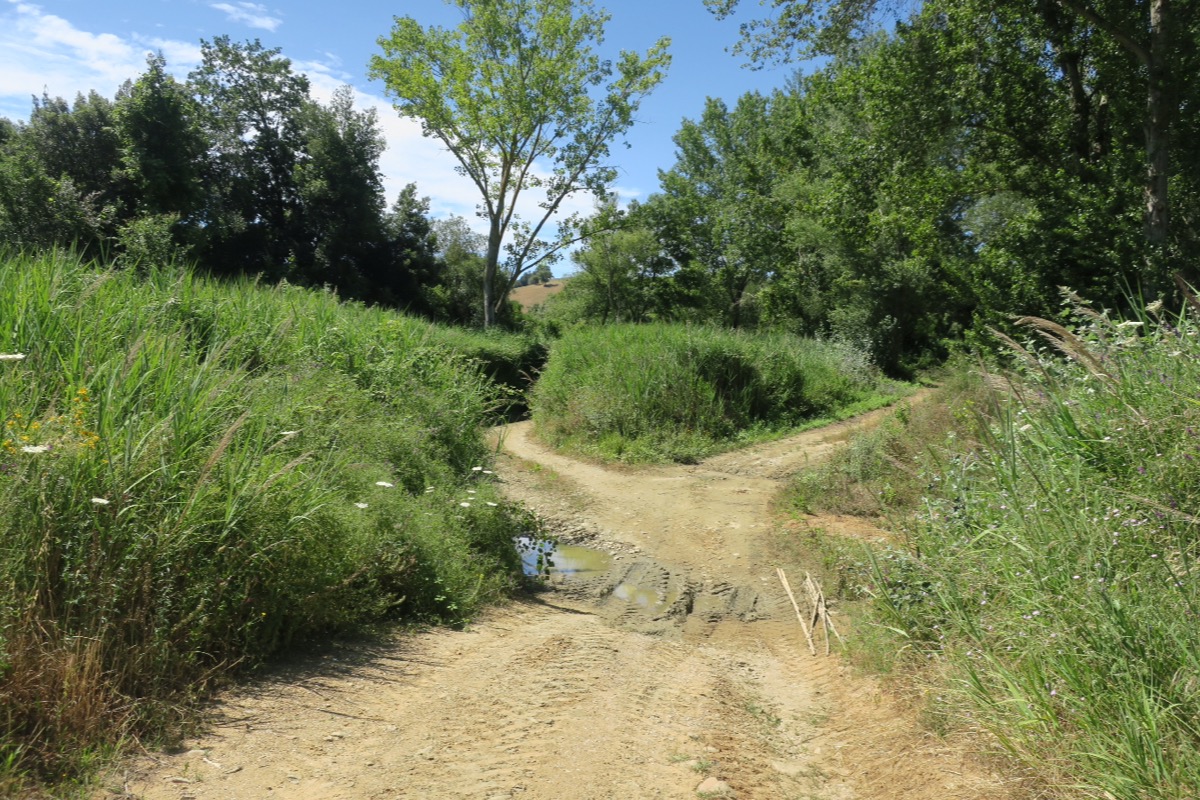 Do we dare?
We reviewed our maps meticulously knowing that a reroute to a legitimate highway would make our route one big S curve instead of a more direct route. We ventured forth on this dirt road, hoping it would connect with pavement. Thirty minutes in we were pushing our bikes up a dirt path, and had let ourselves through two rural gates in search of a connecting road. The heat was suffocating and the rattling song of cicadas only made the day seem hotter. With our dirt road continuing to climb we turned back and reunited with an earlier highway. We estimate this poor route choice cost us about 6 miles.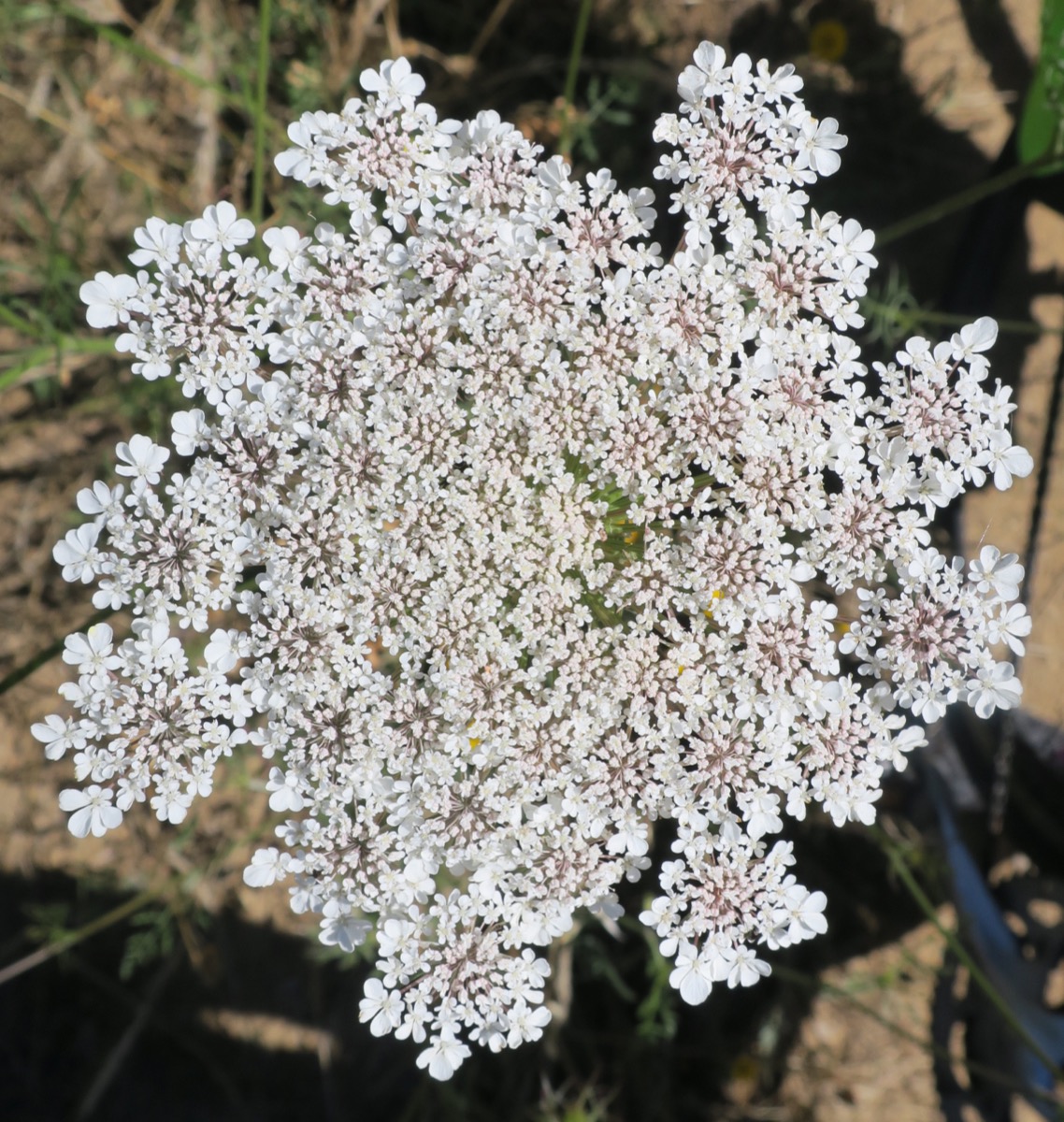 Trying to find some beauty in this situation
Back on actual pavement we cycled swiftly hoping to make up some lost time. We were back in mountains again, and the tree shade offered some relief from the sweltering heat. We picked the town of Scandaro from the map for our lunch stop, and persevered willing the km to melt away. We finally reached our last climb into the town center, a square with four cafe-restaurants, and we chose the one that looked the coolest, temperature wise.
It wasn't until we cycled away from the square we were lunching in, that we realized our lunch town was perched at the edge of a mountain. The scene was breathtaking.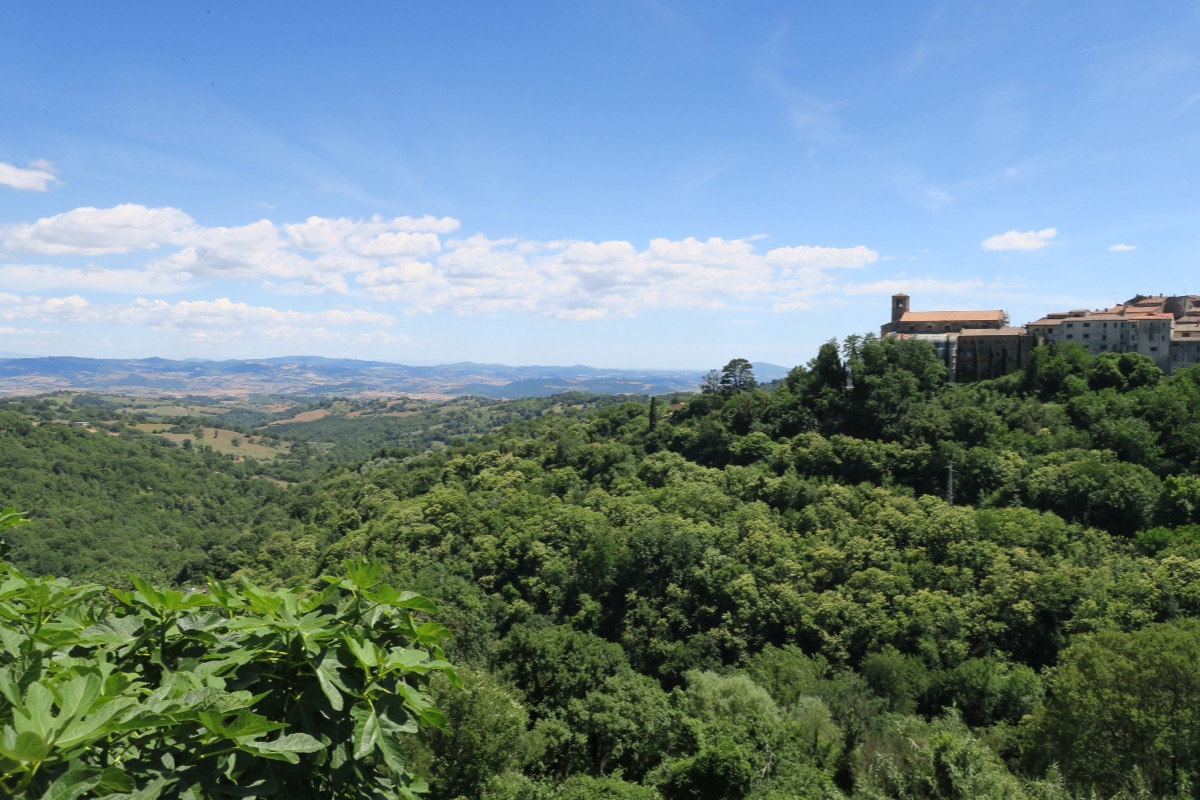 Lunching on the edge of the world
The day carried on in much the same manner: heat, hill, repeat. The sweat dripped into my eyes, burning painfully and blurring my vision. Parched fields and cicadas rattling away with gusto made the scene especially bleak. Sweat crystals formed on my skin from all the electrolytes I was losing. We made several pit stops to refill our water bottles and chug sports drinks. We would drink six of them between the two of us before the day was out. Still some miles from home I started day dreaming about a power nap. If we could just find the right shady tree off the road, but no perfect nap spot appeared and we cycled slowly on.
It was finally my bike, Sparticus, who called break time with a sudden front flat tire that sent me veering around the road. I walked my bike to the side of the road and began the ritual of tire changing. Bita suggested music, so I turned on some tunes and we sat on the side of the listening to Shaggy's "Angel" and eating peaches as I showed Bita my method for changing a tire. It was the best and most timely tire changing party ever.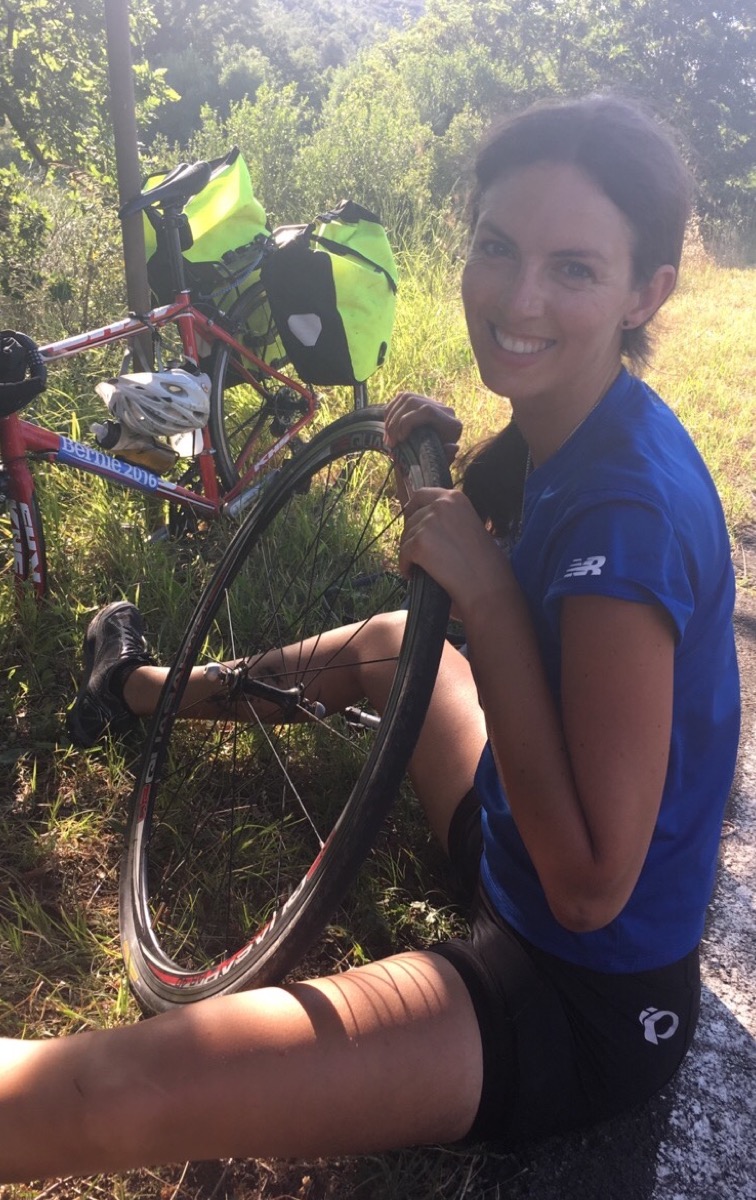 You know it's been a long day of cycling when a flat tire is a welcomed break
We rolled into our lodging, a small series of cottages outside of Montalto di Castro, tired and dying for a shower. After our back tracking and reroutes, our 70 mile day had morphed into an 83 mile day. We loved our little home for the night, with a kitchen below and our beds in a loft above. We were saddened to find out, however, that the restaurant at our inn was closed and we would have to cycle a couple miles into town to find dinner. As if we needed extra miles on this day! We showered, mustered out strength and hopped on our bagless bikes in search of sustenance. After cycling heads down through what felt like swarms of flying insects (a few lodged in my eyes) we found safe haven at a local restaurant. We soon forgot our fatigue thanks to a double portion of spaghetti allo scoglio (spaghetti with seafood) and a glass of local Sangiovese. Today had been long, hot, and ultimately very empowering. But it had also been a harsh reminder that as we cycle nearer to July, summer is coming.
Total miles so far: 864