Start point: Sonnino, Italy
End point: Marina di Varcaturo, Italy
Miles: 73
Key words: lemons, white knuckled, 1,000th mile, urban decay, contrast, pirate
After our doting host Vincenza filled us to the brim with breakfast Italian mother style, we readied for the day with our usual preparations. We filled our water bottles, pumped our tires, and attached our panniers to the rear racks of our bikes. Vincenza watched with unmasked curiosity as we conducted our routine, and as we turned to give her a farewell embrace she made a beeline for a large lemon filled fruit bowl on the terrace. She proceeded to load us up with a generous amount of giant lemons that were from her trees. We had no words or time to explain the logistical issues with loading our bags with kilos of lemons or using said lemons on the road, so we crammed the bulging citrus gifts into our panniers, thanking her profusely and trying to quickly close our bags before she could squeeze anymore in.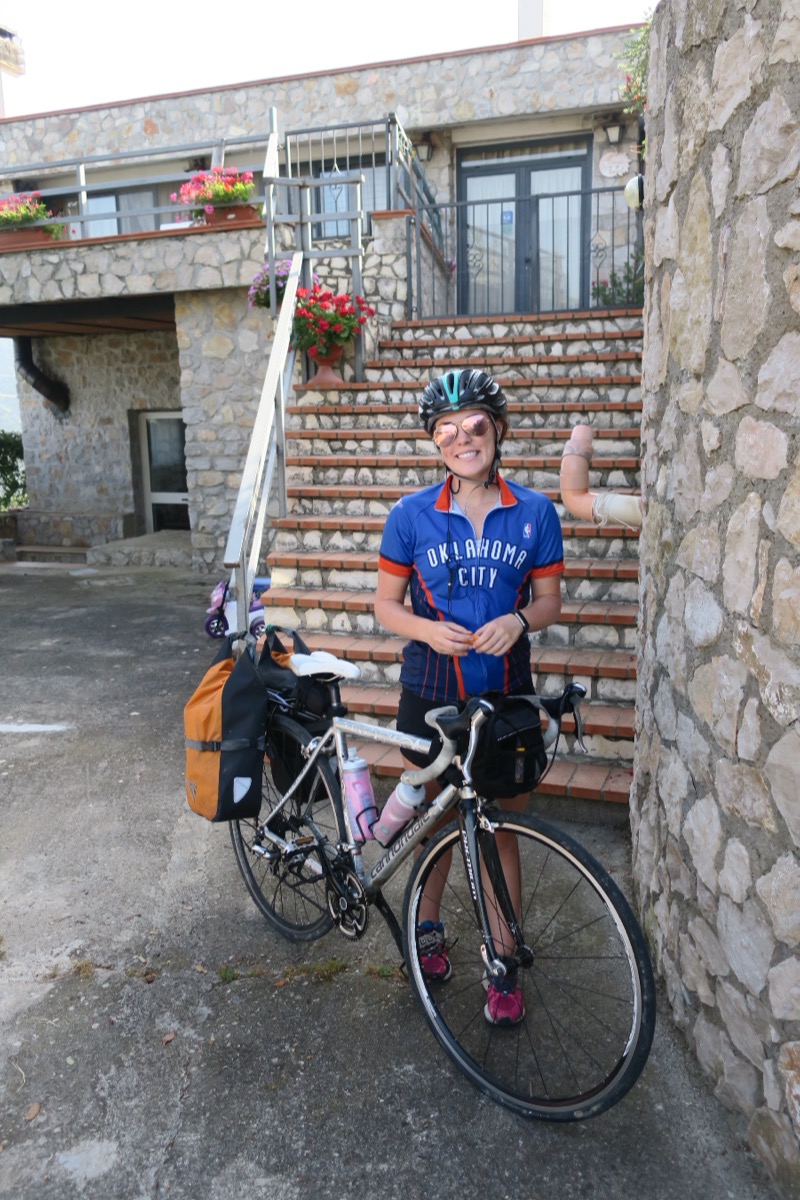 Leaving Vincenza's mountaintop abode
Cycling down from the BnB was a steep, white knuckled affair along a winding road through still more olive groves. Thankfully, we didn't have to exit in the off roading manner we had come. We took a couple breaks to rest our clenched and aching hands before arriving with relief on level ground.
Unbeknownst to us (we hadn't calculated our overall miles in a while) about 5 miles after departing Vincenza's mountain abode we reached our 1,000th mile of cycling this trip. Had we better prepared we would have timed our cycle to the exact mile and pulled over for a roadside victory dance and photo for this accomplishment.
Following a main highway our route soon became coastal and we enjoyed some light climbs and mountain piercing tunnels that kept the cycle interesting. After a while we grew jealous of everyone else enjoying the water and pulled over for a dip.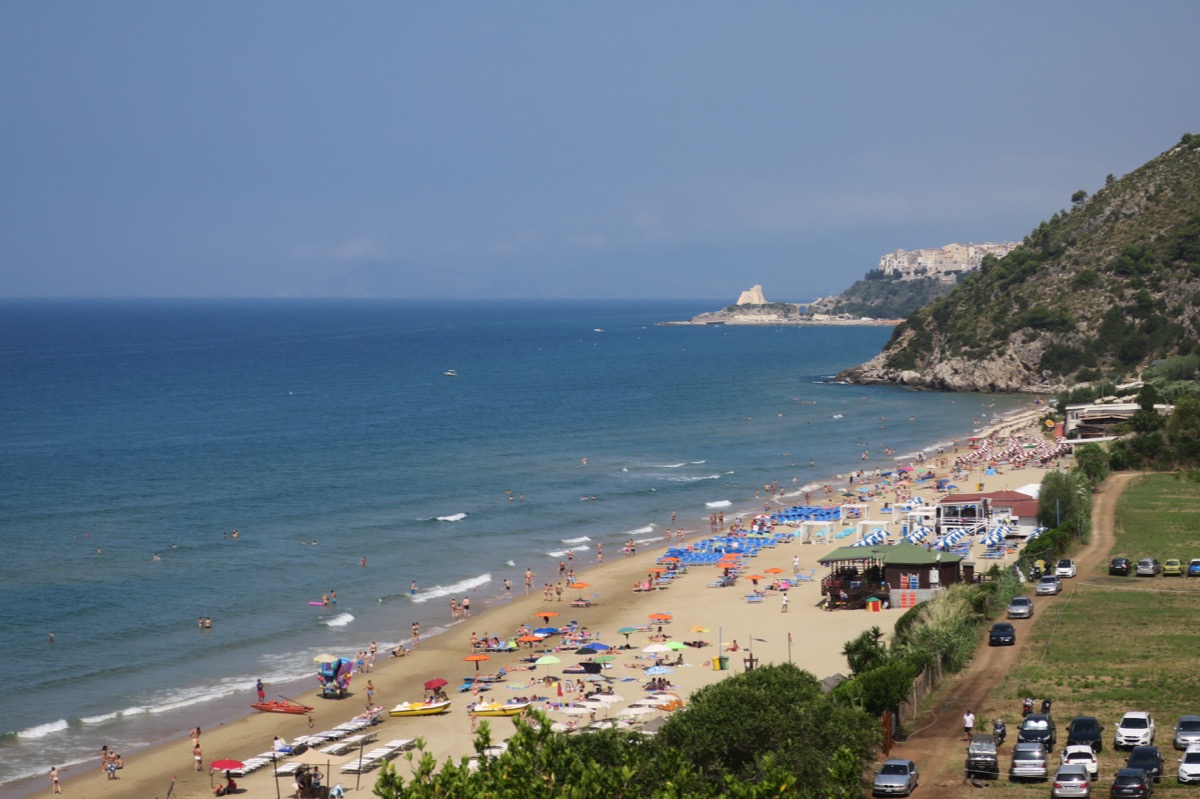 The beaches are hopping as we near July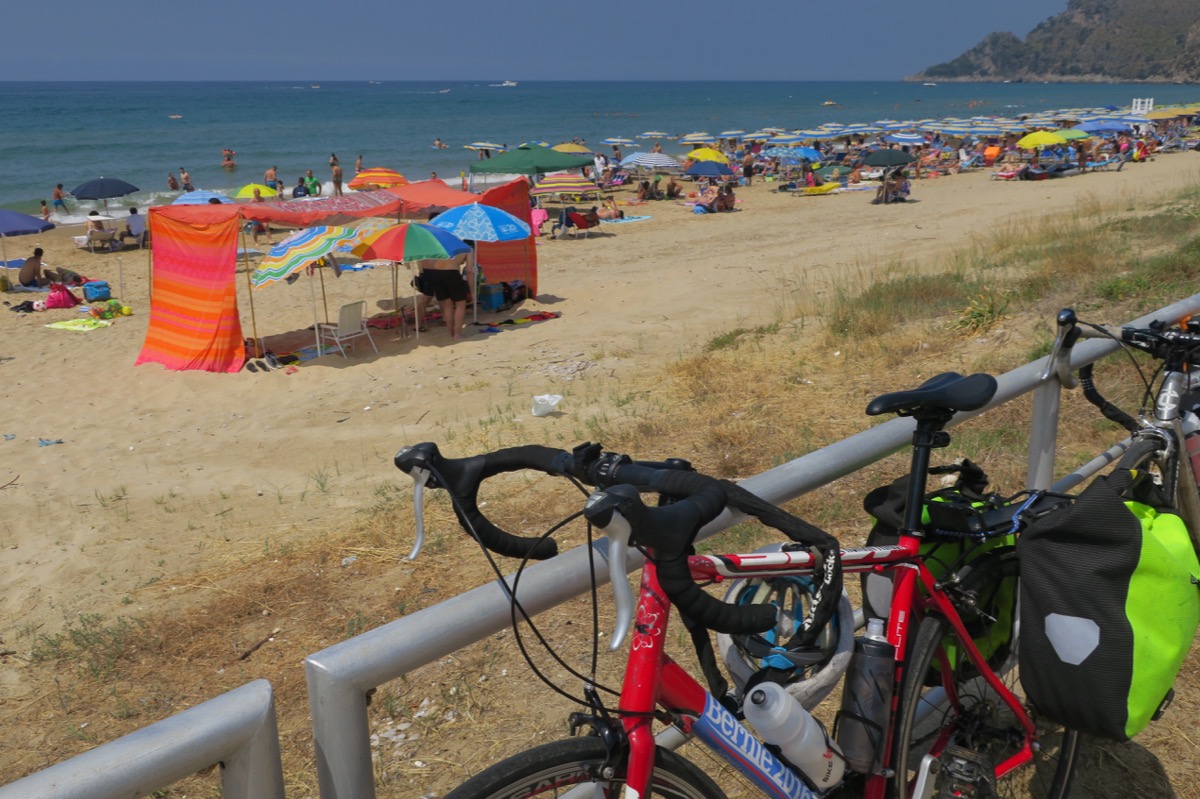 Pit stop to jump in the surf
We knew the rest of the day would be flat as a pancake along the coast, so we were focused on "melting some miles"–one of our catch phrases of the trip. We were staying in Marina di Varcaturo, a random town chosen because it was less than 20 miles from Naples and would save us a 90 mile day straight to it. Plus our room was killer cheap.  After a delicious pasta-filled lunch we continued onward.
As we cycled into the last part of our day the environment began to change. The countryside transitioned to peri urban, dry and cluttered. Garbage was scattered along the road, pot holes increased in size and frequency, people lingered along roadsides looking vacant. The whole scene was in sharp contrast to the vibrancy we had experienced in Italy thus far. It felt like we had entered a wormhole and emerged in an economically destitute developing country. As we neared our hotel things began to take on a sense of resort town urban decay. Signs toppled over, banners hung in tatters, businesses were closed permanently. We were a little concerned our hotel we booked online did not really exist.
We arrived at our hotel to find a brand new building with a prominent sign reading "Hotel Bellavista". I walked up the steps and almost jumped when automatic sliding doors briskly opened and a gust of AC enveloped me. I checked in at the elegantly furnished foyer with a cheery staff member who spoke near perfect English. Our room was spacious and the hotel had a pool and hot tub. Everything was in sharp contrast to the world outside this hotel. Where the heck were we.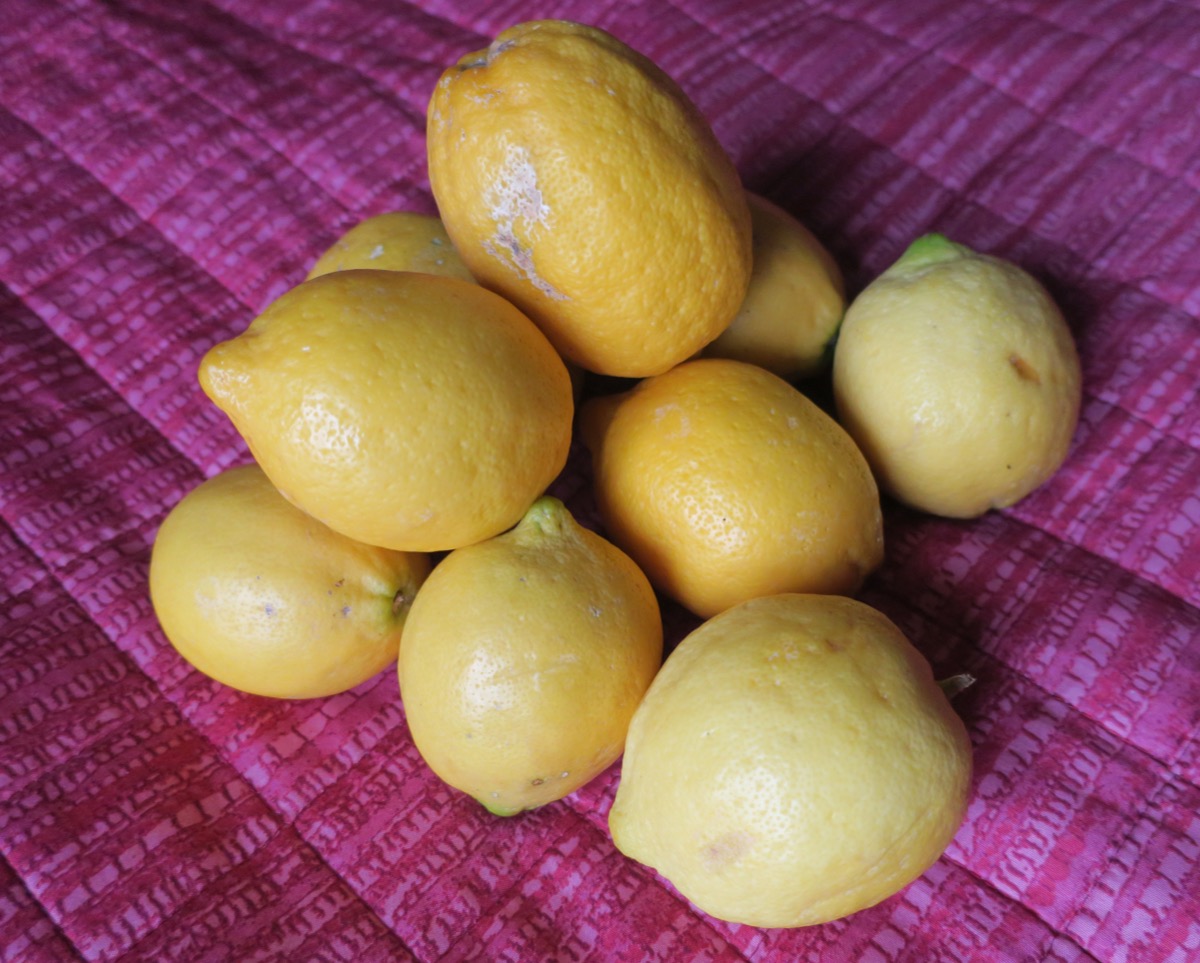 Getting ready for dinner and assessing our lemon situation
We went in search of dinner, which turned out to be harder than we expected. Most places were closed. A beachside restaurant was booked for an event. We were beginning to contemplate going back to our room and eating all our  cereal bars when we saw a sign indicating there was a restaurant down a tree lined road. We gave it a shot.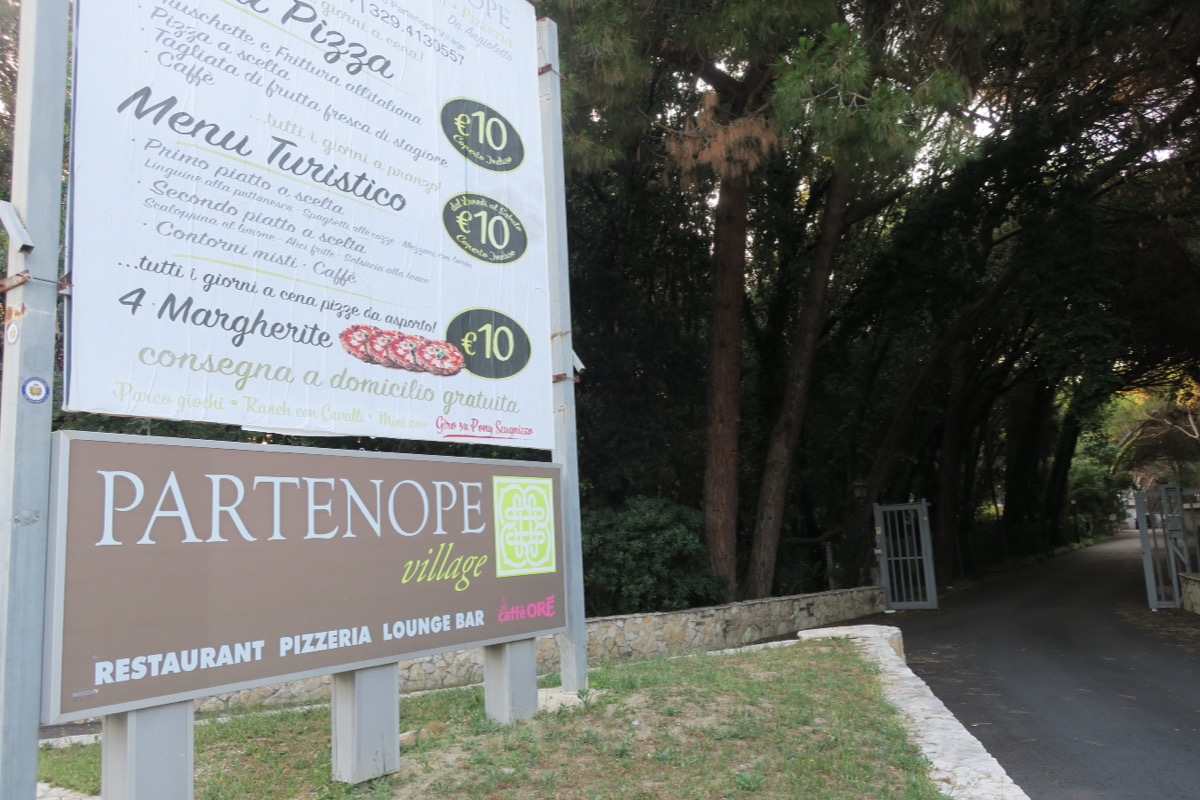 Please be open
We walked toward the hotel/restaurant not seeing a soul and were about to turn back when I spotted the flicker of pizza oven flames through a window. Promising! We entered a small horse racing themed restaurant to find a motley crew of a pizza chef that looked like a pirate, a disenchanted cashier firmly wedged behind a wooden desk, and a spritely waiter who obsessively straightened his bow tie. Our waiter spoke great English and we talked about our trip while our pizzas were being pirsted. He seemed both impressed and puzzled by our journey. "So, do you do it for the passion?" He asked. We paused and looked at each other. "Well, uh, yes." I stammered. Neither of us had put what we were doing in those terms before, but in that moment it made all the sense in the world. "Yes, that is exactly why we are doing it. For the passion."
Total miles so far: 1,068