It was destined to be a gorgeous day. We would be making one big scenic arc from Madison, to Norris, to Canyon Village and finally to Bay Bridge where we would spend our final night in Yellowstone. Our first scenic stop of the day was the Artists Paintpots area.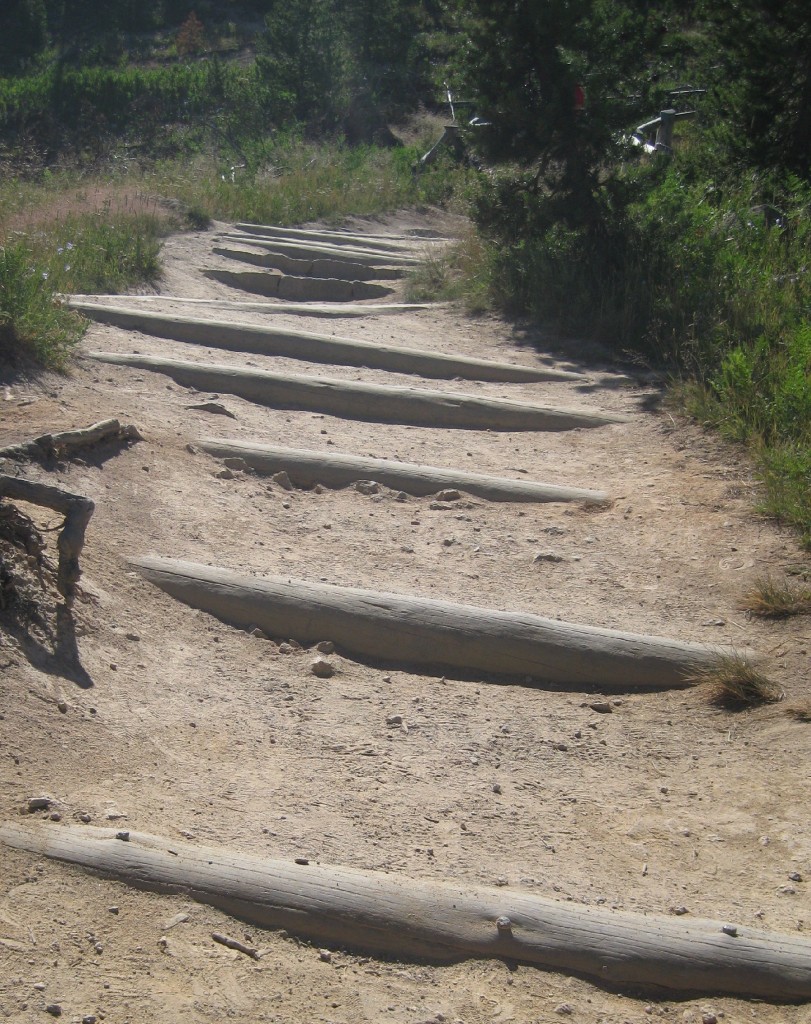 Ascending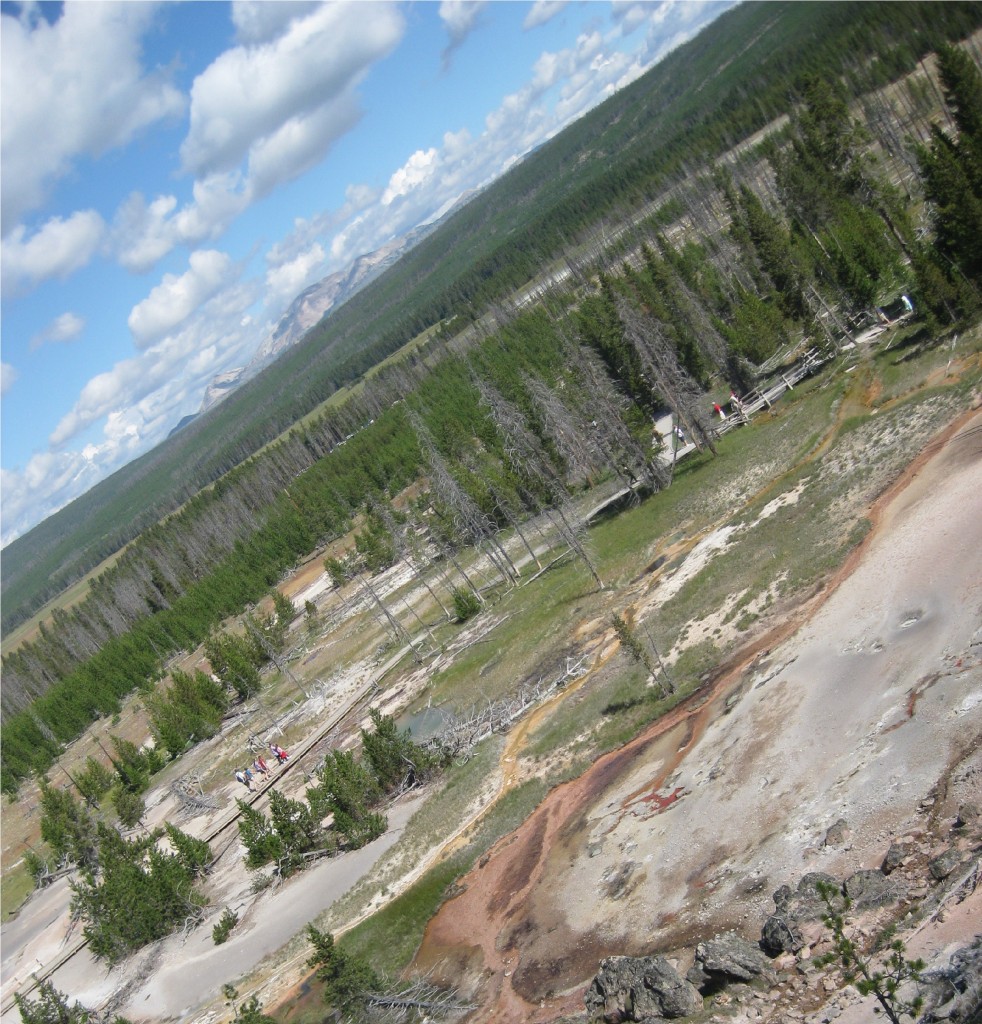 Taking in the amazing view
A few delicate Bluebells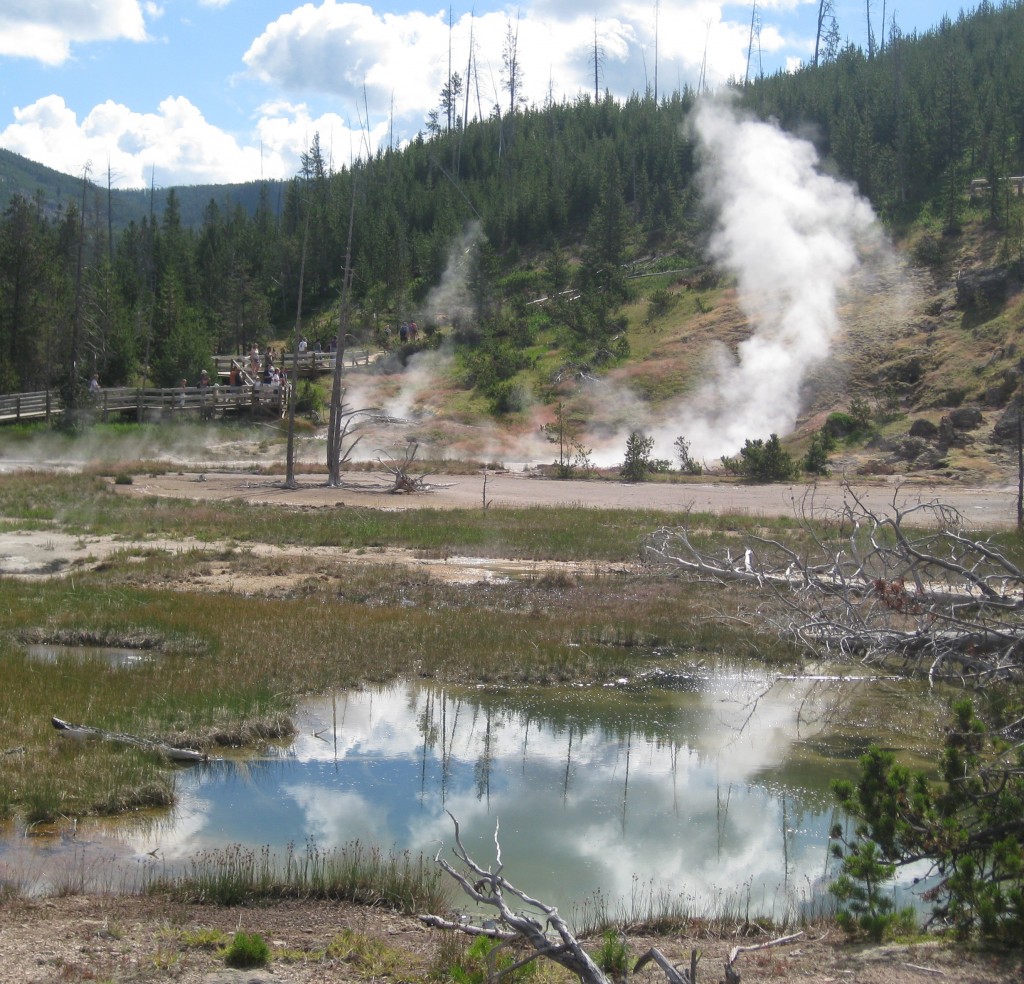 Reflections
We had cycled past Norris campground and were headed to Canyon Village when something felt strange. I began to feel some heavy resistance in my bike. I felt like the weight of my gear had tripled. My front tire was flat!
Flat tire numero uno
We had made it approximately 900 miles by this time so a flat was not an abnormal by any means. We walked our bikes over to a shady spot and began the process of changing a bike tire; something neither of us had EVER done before.  Now I can imagine what you are thinking. Are these girls nuts? How could they set off on a journey to ride their bikes across the United States of America without learning to change a tire first? Well, yes we are a little crazy but we had fully intended to learn before leaving. We just didn't.  As we gave it our first try all I could think was this can't be that complicated. Jess, being the go-getter that she is, had the tire off in no time and we successfully replaced the punctured tube with a new one without a problem. The entire process took less than 10 minutes. Then a wonderful feeling of success washed over us.
Success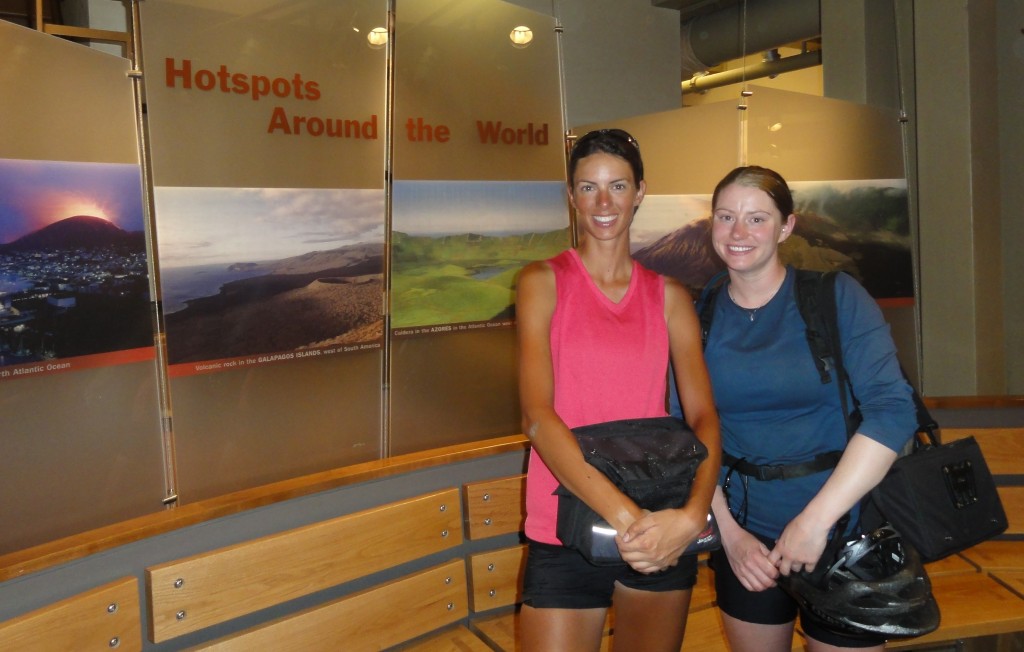 We arrived in Canyon Village and strolled through the visitor center; intrigued by all the exhibits explaining the formation of Yellowstone National Park.
After gorging ourselves at the cafeteria (prices were dictated by plate size, so we had heaped food into our own personal edible mountains) we peddled slowly toward Bay Bridge in mild discomfort from our larger-than-life appetites.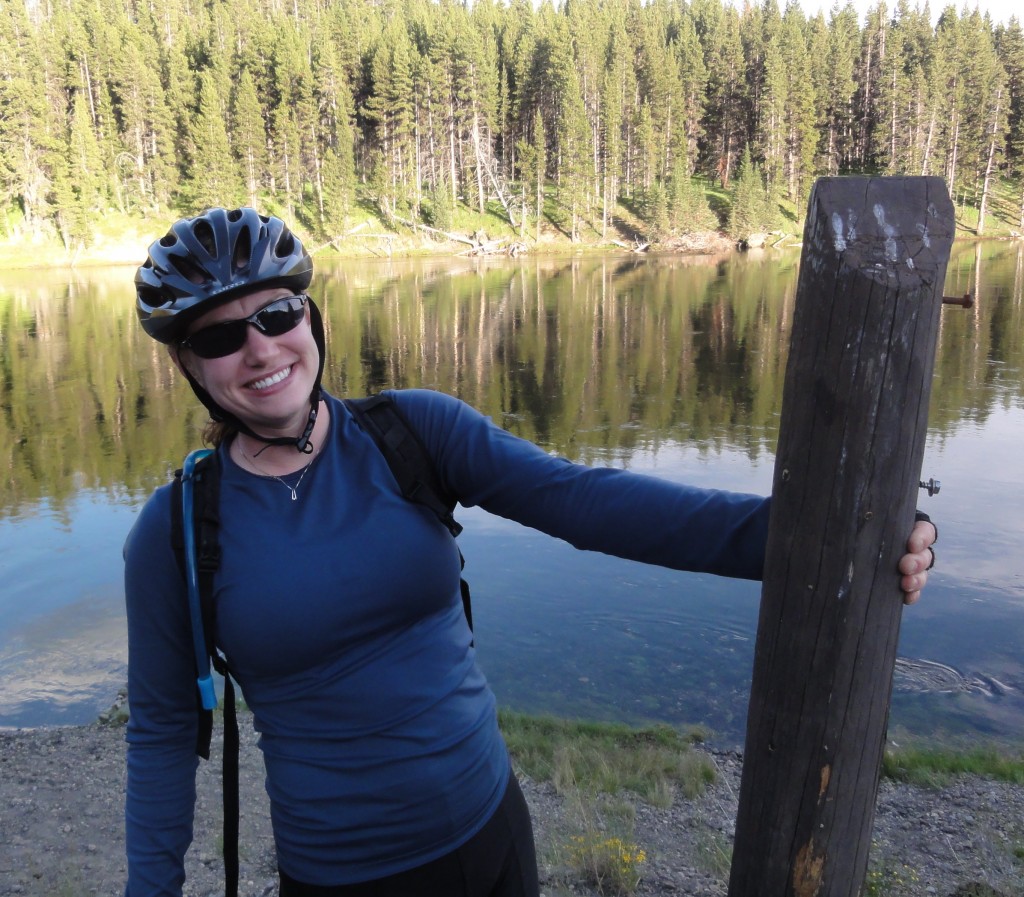 Jess alongside the Yellowstone River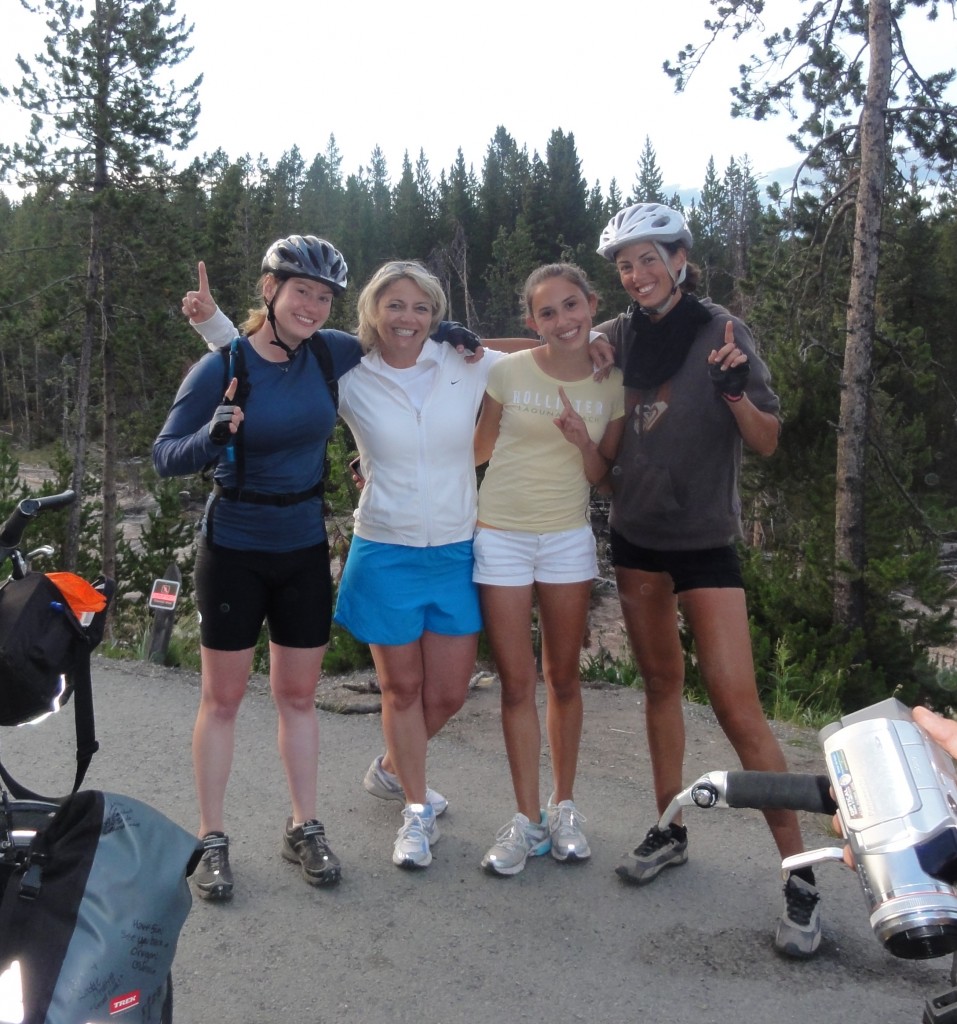 An awesome mom and daughter we met from Oregon. We all agreed; Oregon is number one!