After the immense climb the day prior, we were excited for some serious coasting. And that's just what we did. After a small bout of road construction we sailed down 5,000 in elevation. We flew past what appeared to be a tour bus that had pulled over smoke billowing from the engine. While I felt for them I also felt an immense sense of relief. At least if something goes wrong with our bikes for the most part we can fix them. I chuckled at the thought of how absurd that would sound to most people.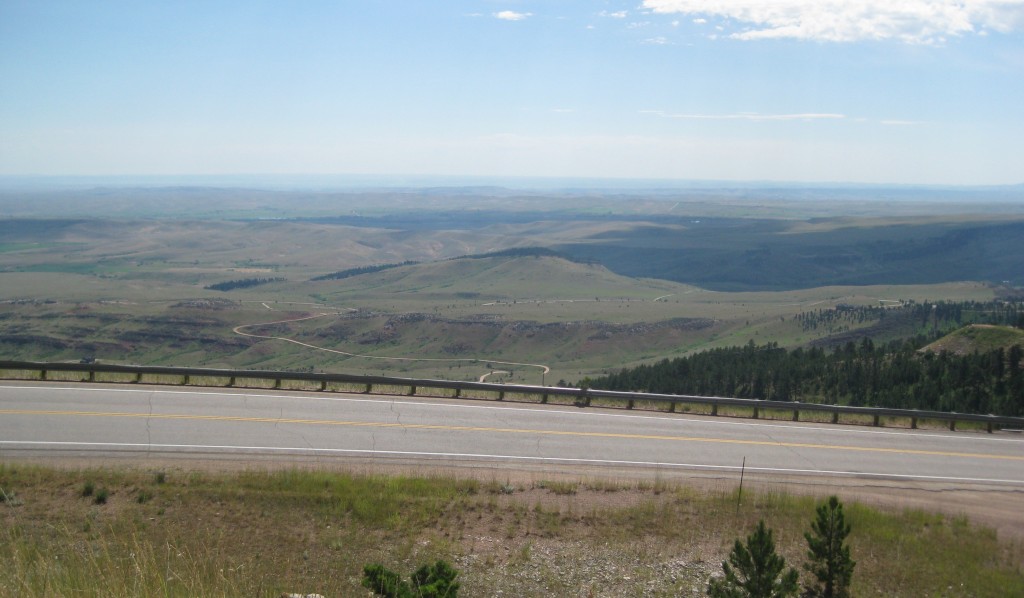 Coasting down towards Dayton, WY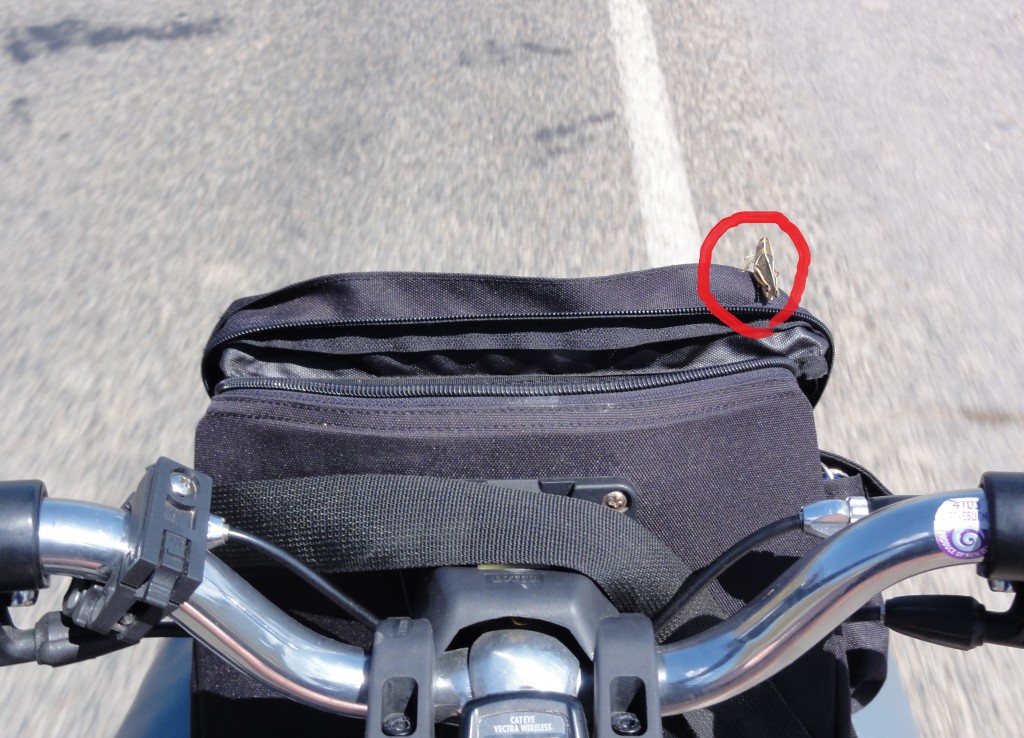 A grasshopper that hitchhiked on Jess' handlebar bag for miles. He was just hanging out, no doubt enjoying the breeze and waiting to alight at his stop. Jess dubbed him Willy and since every grasshopper is now referred to as a willy.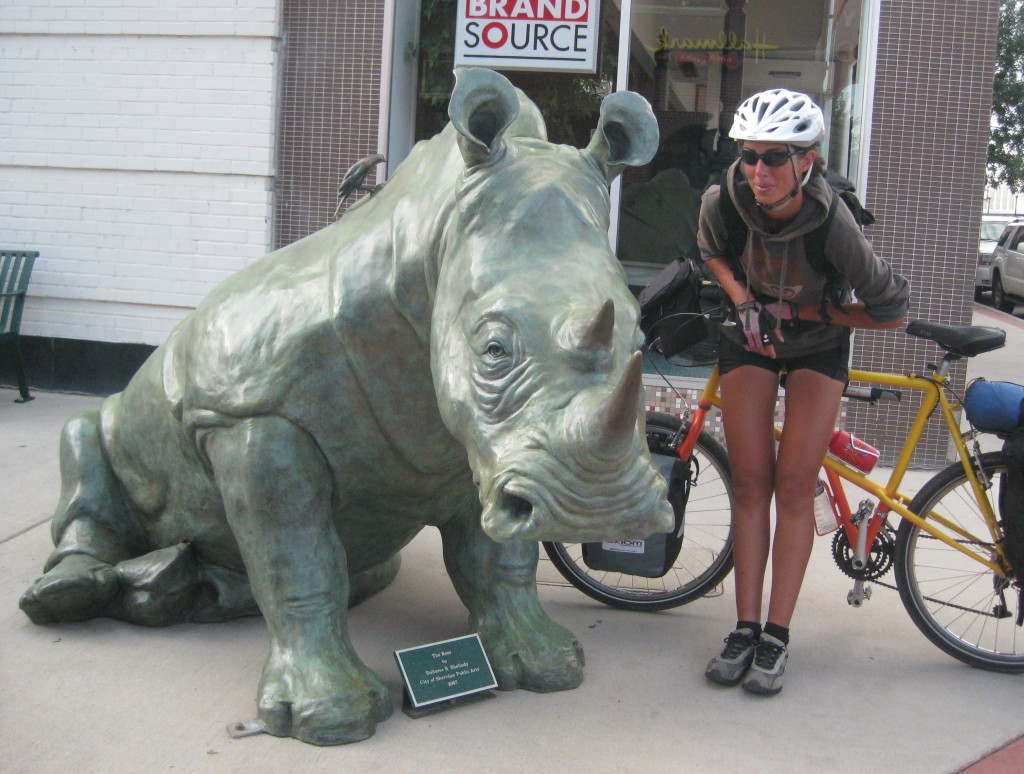 Random but adorable statue in downtown Sheridan, WY. Have you hugged your rhino yet today?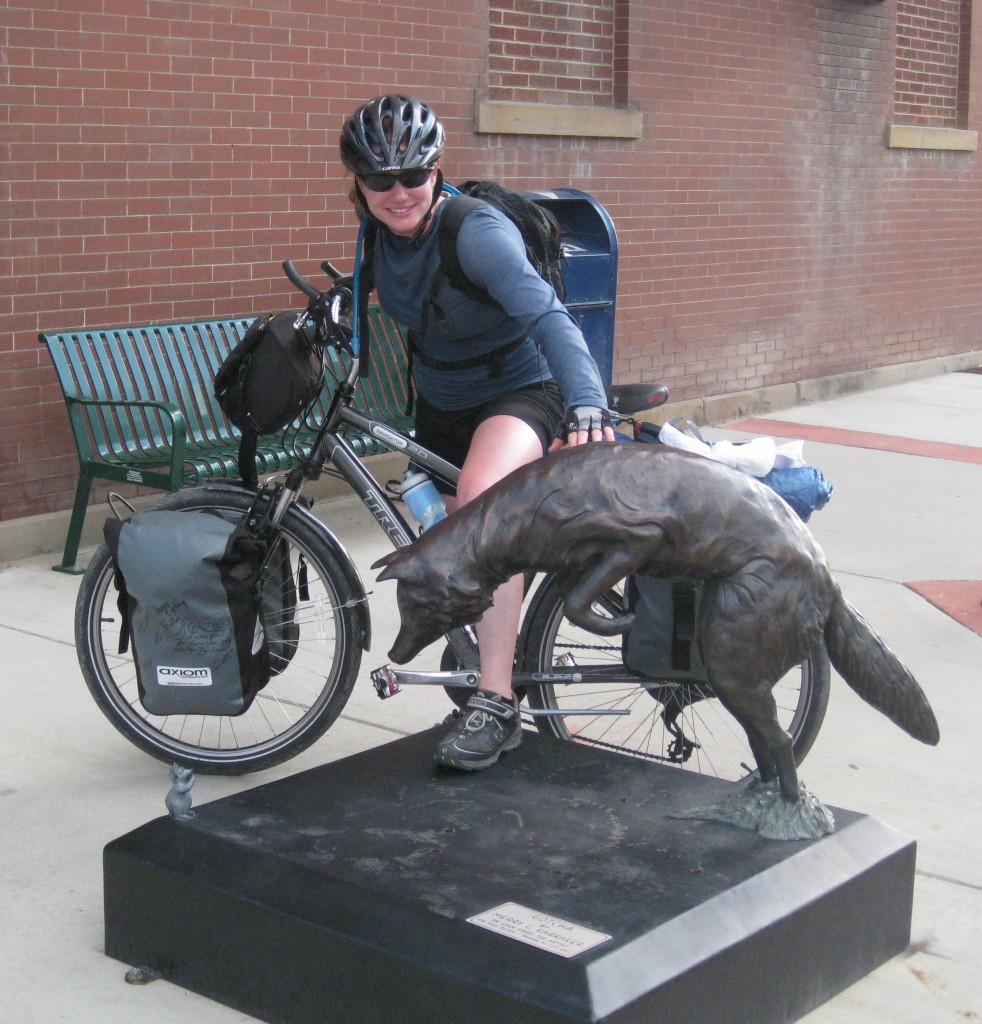 Another wonderfully random statue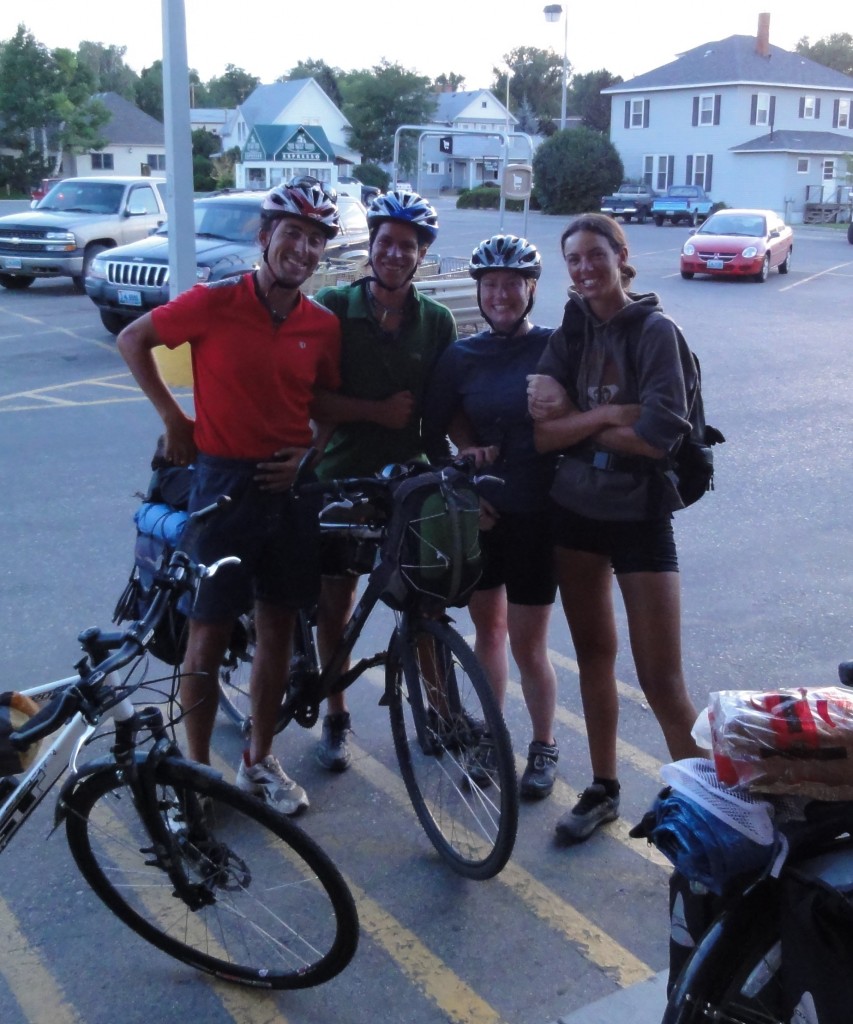 Simon, Evon, Jess and I
Simon and Evon were two cyclists from France that we ran into cycling over Granite Pass and again at a Safeway in Sheridan. When I asked about their trip, Simon said they had wanted to buy a car to drive up to Canada but it was so complicated trying to buy a car in the US so they just bought bikes instead. Gotta love their ability to roll with the punches!
That evening we cycled past sunset into the warm July night. We were confident in the road's wide shoulder and in our own ability to travel at night. But suddenly a new factor was involved in the equation. Lightning was illuminating the sky to the South, and we weren't certain which direction it was headed. Then a sudden surge of cold wind enveloped us. "We need to stop NOW the storm could be here in ten minutes" Jess asserted. We shined our flashlights over the edge of the interstate and realized the tall grass dipped down into a ravine alongside us. It was a perfect solution given our time frame; grassy, low, and out of sight of passing vehicles. We carried our bikes and bags down the incline and constructed our tent with haste. Falling asleep that night the wind whipped our tent back and forth, threatening to rip off our tarp altogether. I fell asleep hoping everything would still be here in the morning.