Start point: Venice, Italy
End point: Venice, Italy
Miles: 0
Key words: canals, ferries, porters, reminiscing, spritz, carnival
Bita woke early and after a hug and an "I'll miss you sista" she was off to catch her ferry. It was very cool to learn that Venice has a ferry directly to the airport. Not many people can say they arrived to an airport by water!
Our crew slept in a while longer and then we readied for the day. Priyah and Mary were also leaving–back to Frankfurt–so we were going to drop them at the main Venice train station before we spent our free day wandering the canals of Venice.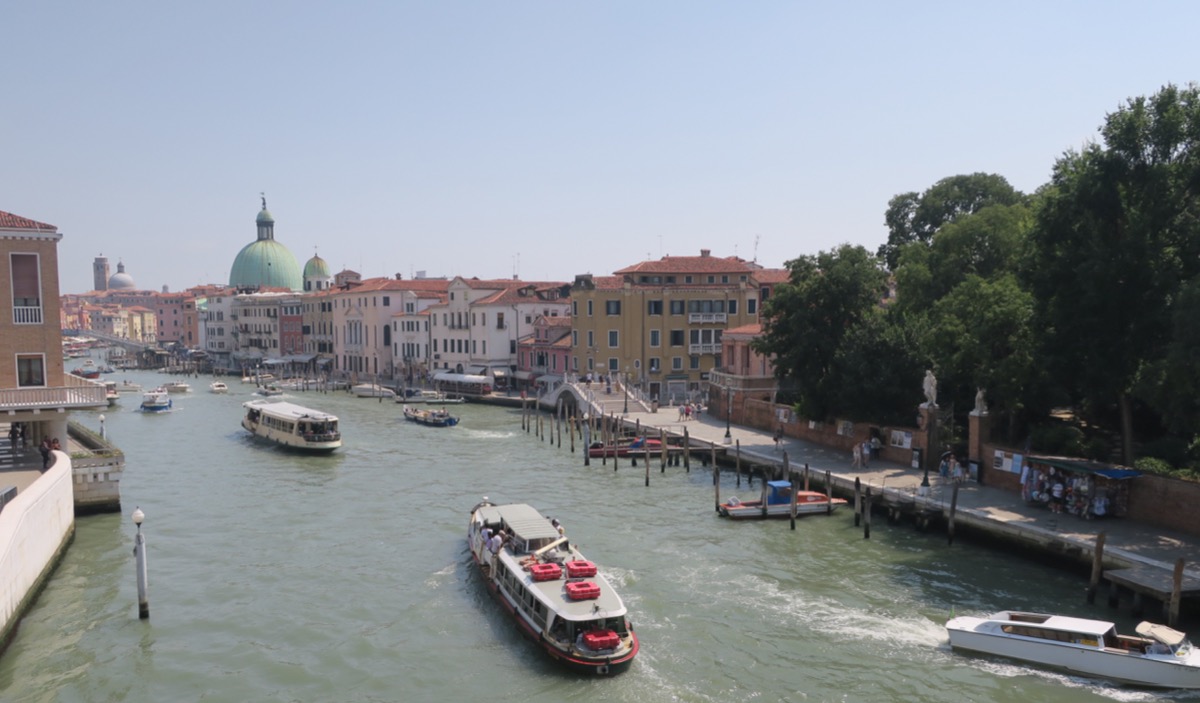 Venice
Despite the chip on my shoulder about Venice being anti-bike, it is a fascinating and beautiful city. The iconic feat of architecture with its complex canal systems and narrow winding streets is built atop a group of 117 islands. Historically inhabited by fishermen, the strategic position of the grouped islands led to it's development over time by the forces of defense and trade. Today it is a UNESCO World Heritage Site and one of the most visited tourist destinations in the world. And here we were walking around it looking for lunch.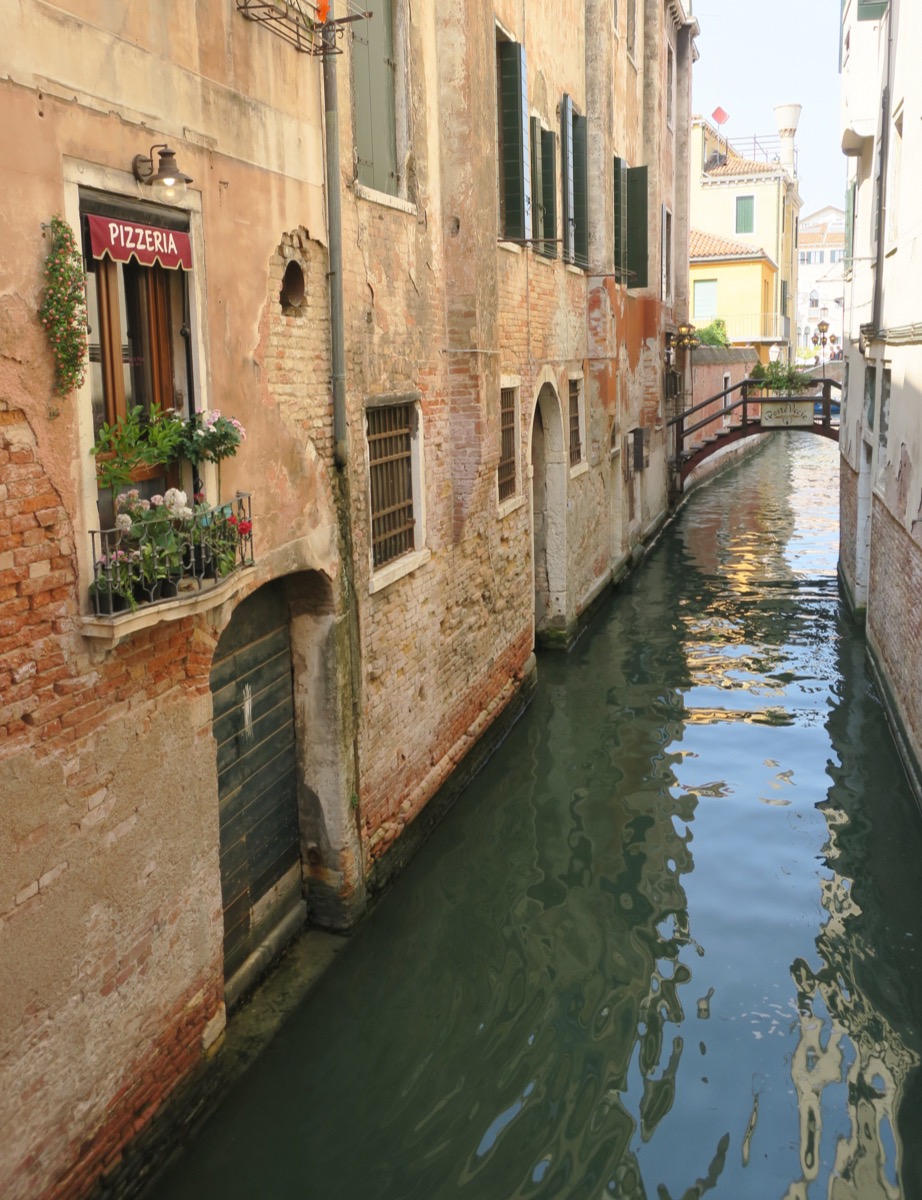 Lunching along a canal
As we ventured along the ubiquitous canal system I started to consider the logistics of operating a city by water. Ferries replaced buses in shuttling people to and fro, luggage and supplies were carted through the streets by hand, even the ambulances came in boat variety.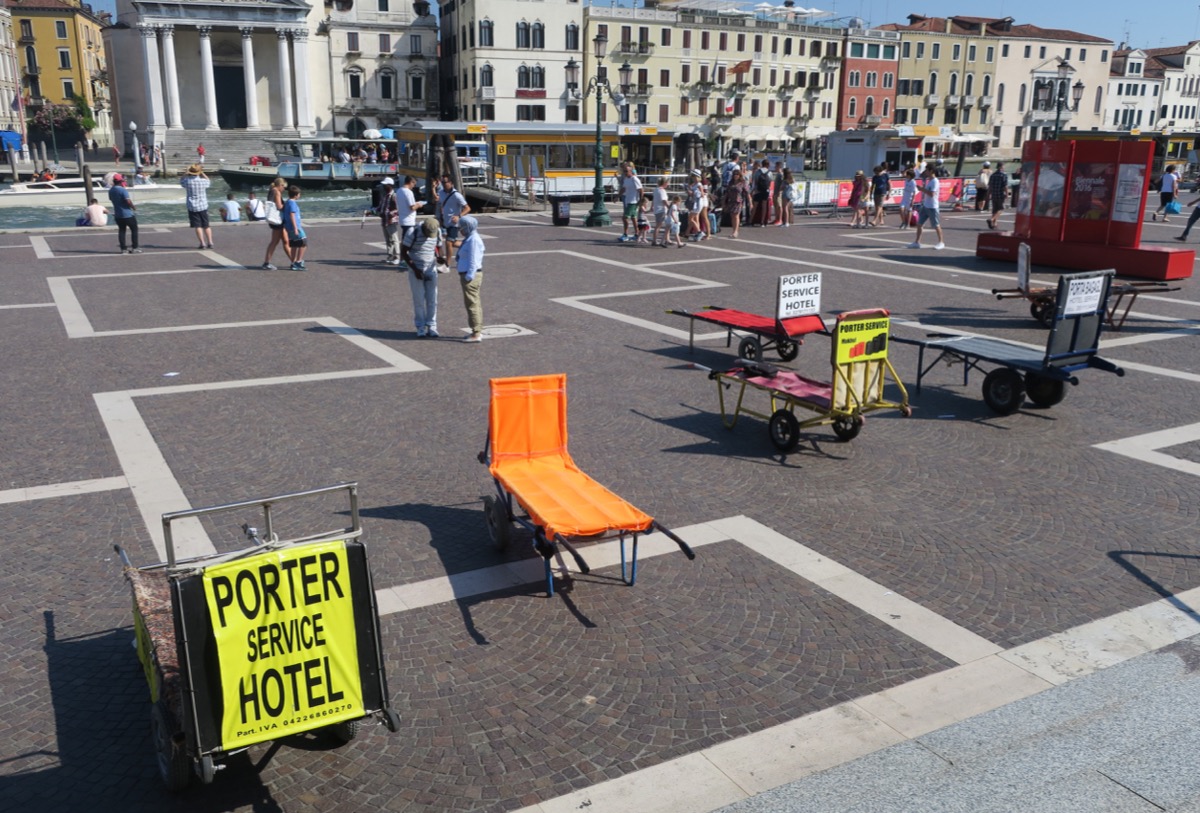 Porters ready to cart your luggage lined the steps exiting the train station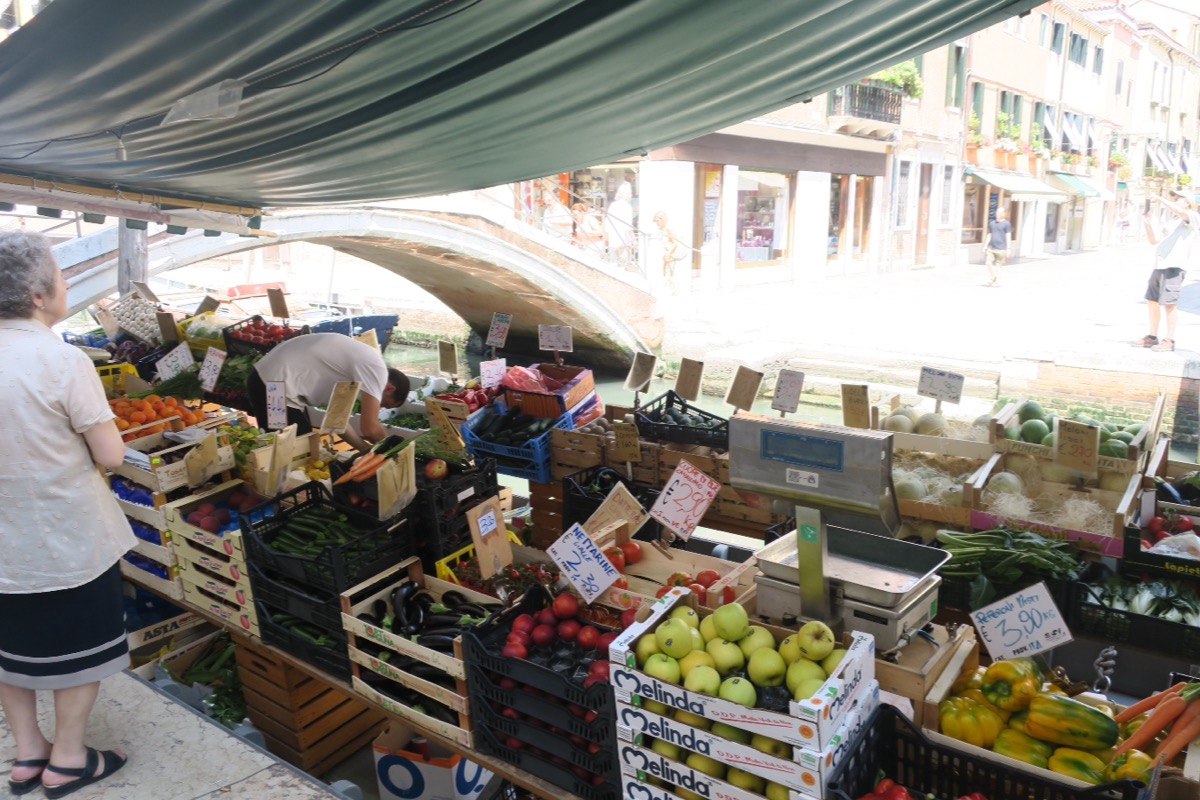 Floating fruit stand
As much as I was enjoying Venice my mind kept wandering to the following day. I was beyond thrilled to have my good friends Jess and Hector joining my bike trip from Venice to Croatia. They had brought their bikes all the way from Frankfurt by train, and soon we would be on the road reminiscing about the time Jess and I cycled across the US in 2016. Back then I remember us agreeing that "the next bike trip will be in Italy!" Just look at us now.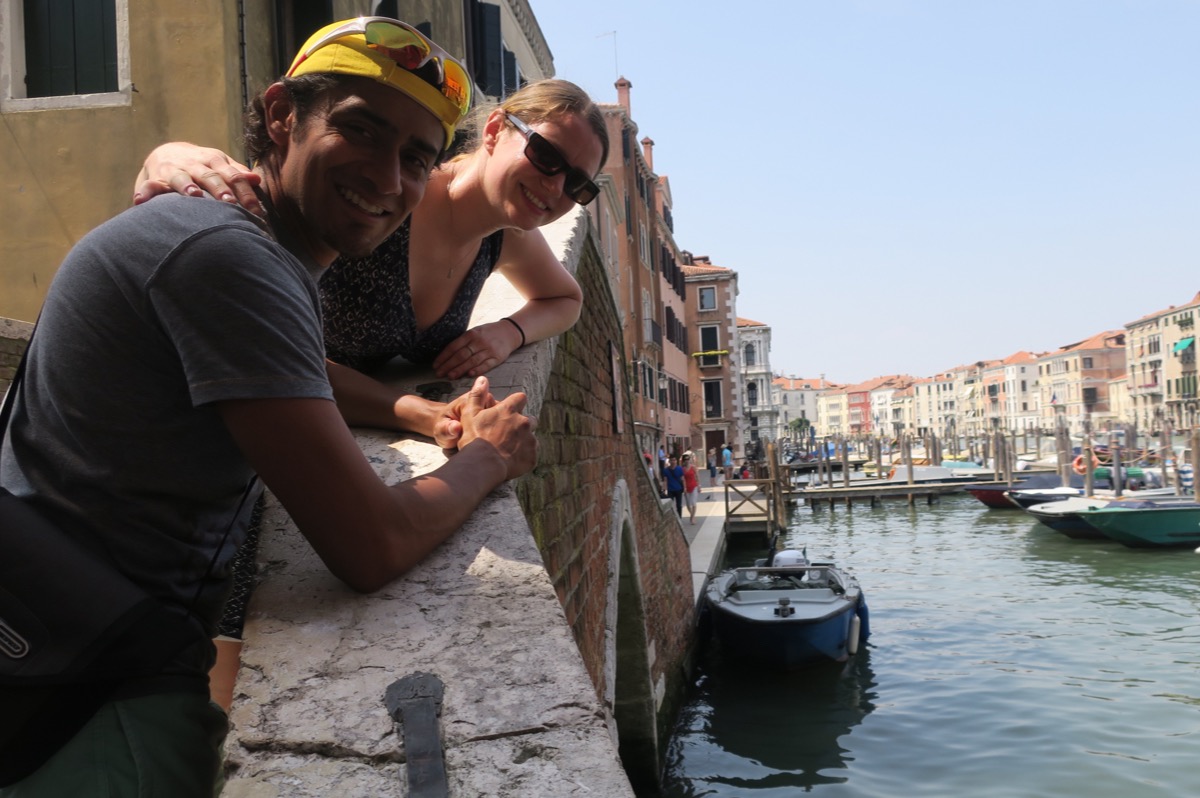 So glad to have these traveling badasses joining the trip!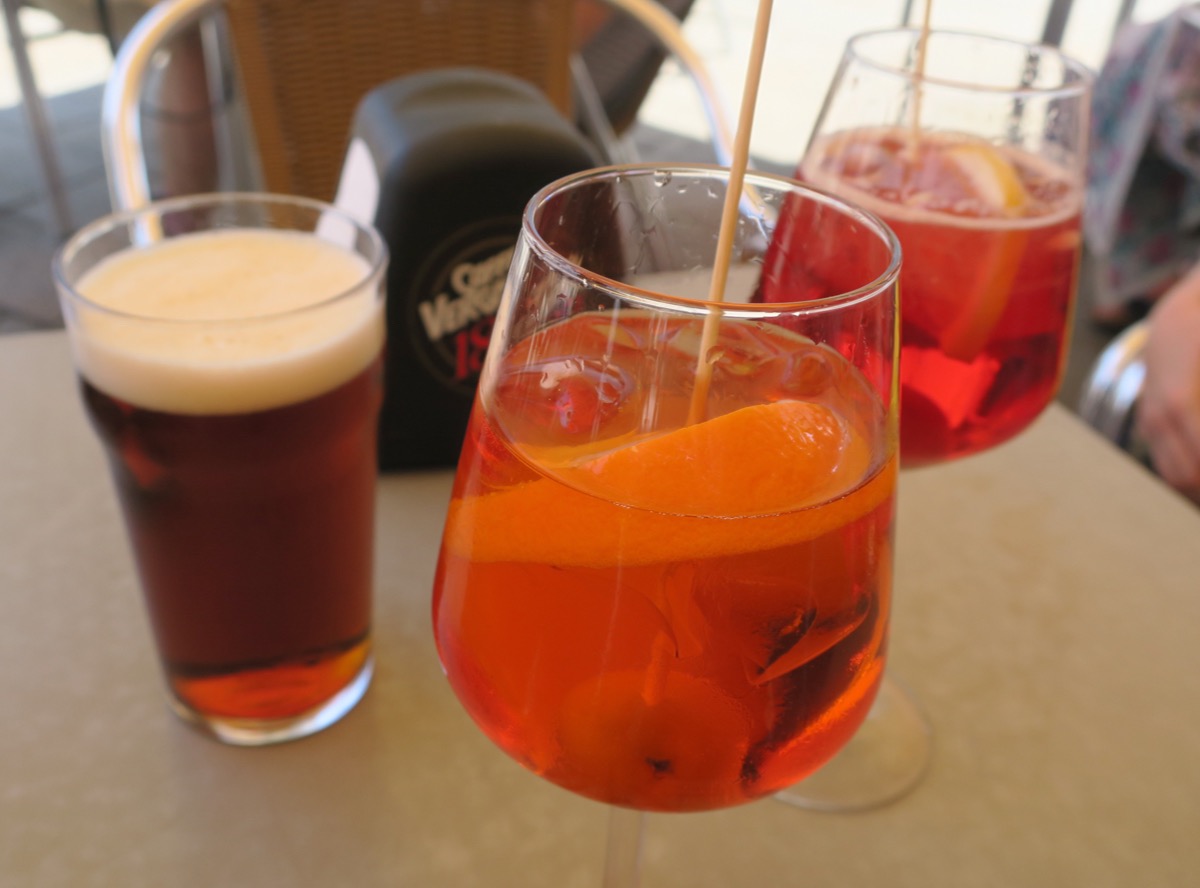 Trying the popular Italian Spritz
Among other things, Venice is famous for its Carnival which proceeds the forty days of lent. Brilliant masks from key chain size to the real deal were for sale at every turn. I can only imagine how colorful the real event is.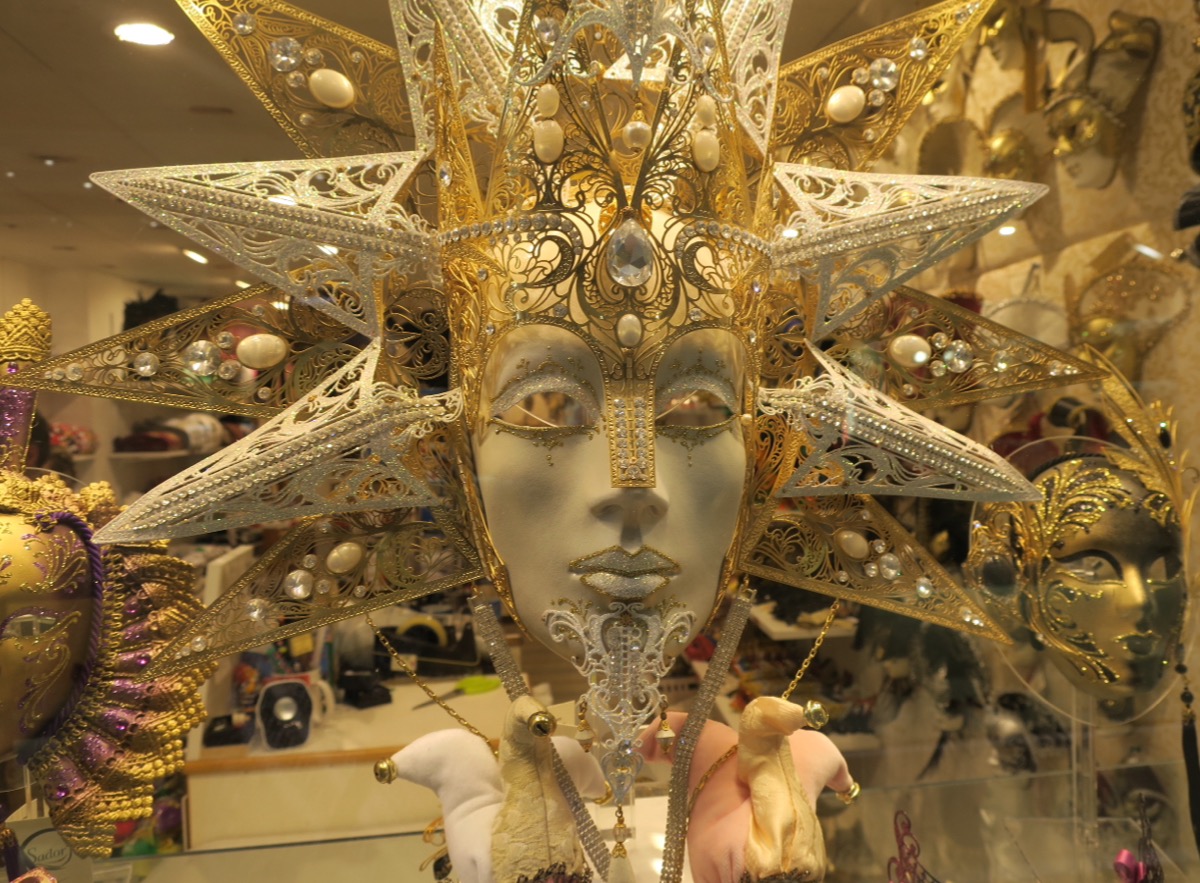 A stunning Carnival mask
Total miles so far: 1,613