Start point: Portogruaro, Italy
End point: Trieste, Italy
Miles: 62
Key words: biked balcony, Palmanova, star fort, picnic, funky restaurant, Pinot Bianco
We stirred slowly, trying to get on the road early to beat the heat. Despite the cooling effects from the storm from the day prior, the clouds had dissipated and the heat would again be our constant nagging companion. While we gathered our things I ran downstairs to take a picture of our bicycle-laden balcony.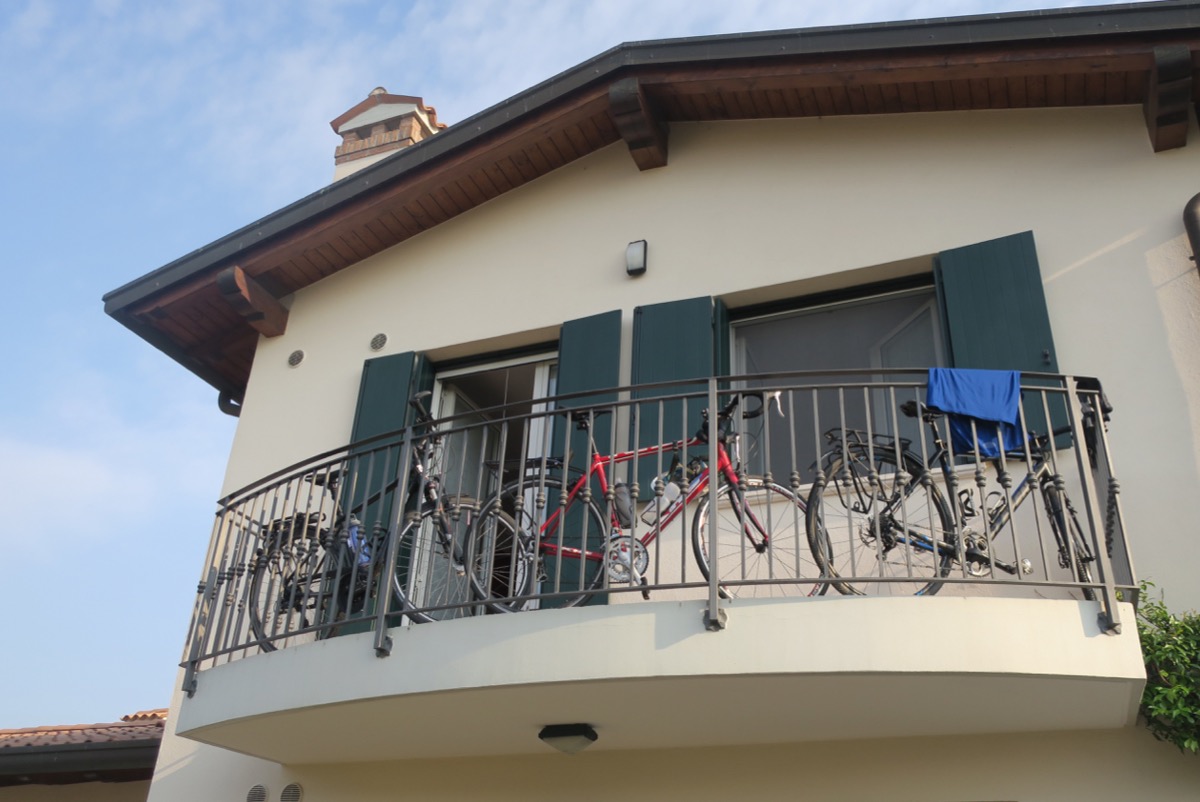 This balcony has been biked!
We departed Portogruaro once again on a country highway headed east. Tonight's destination was the coastal town of Trieste, meaning today was our last full day in Italy. I was at once excited and reminiscent. For the past month Italy had both challenged and nurtured me. I had my restaurant lingo down and greetings were second nature. I would miss the daily gelato breaks and flocks of road cyclists who would chime a symphony of uncoordinated "ciaos" in passing. I was going to miss Italy.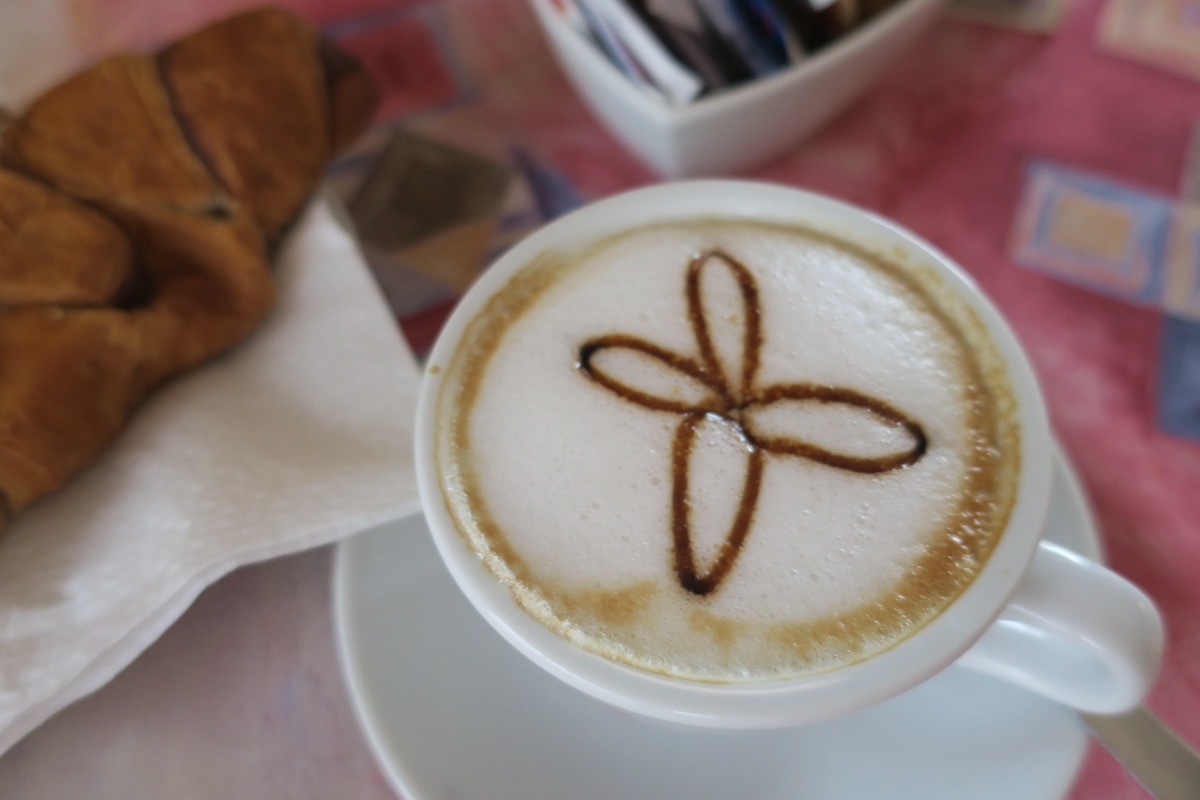 Prettiest cappucino of the trip
Our midway stop today was the beautifully designed, walled city of Palmanova. Built by Venetians in the late Renaissance period, this city is considered a "star fort" due to its nine-point geometric layout. Originally surrounded by a moat, this was the impermeable fortress of its day. As I didn't have my helicopter handy for an aerial shot, I took this from Google maps to show you the layout of Palmanova.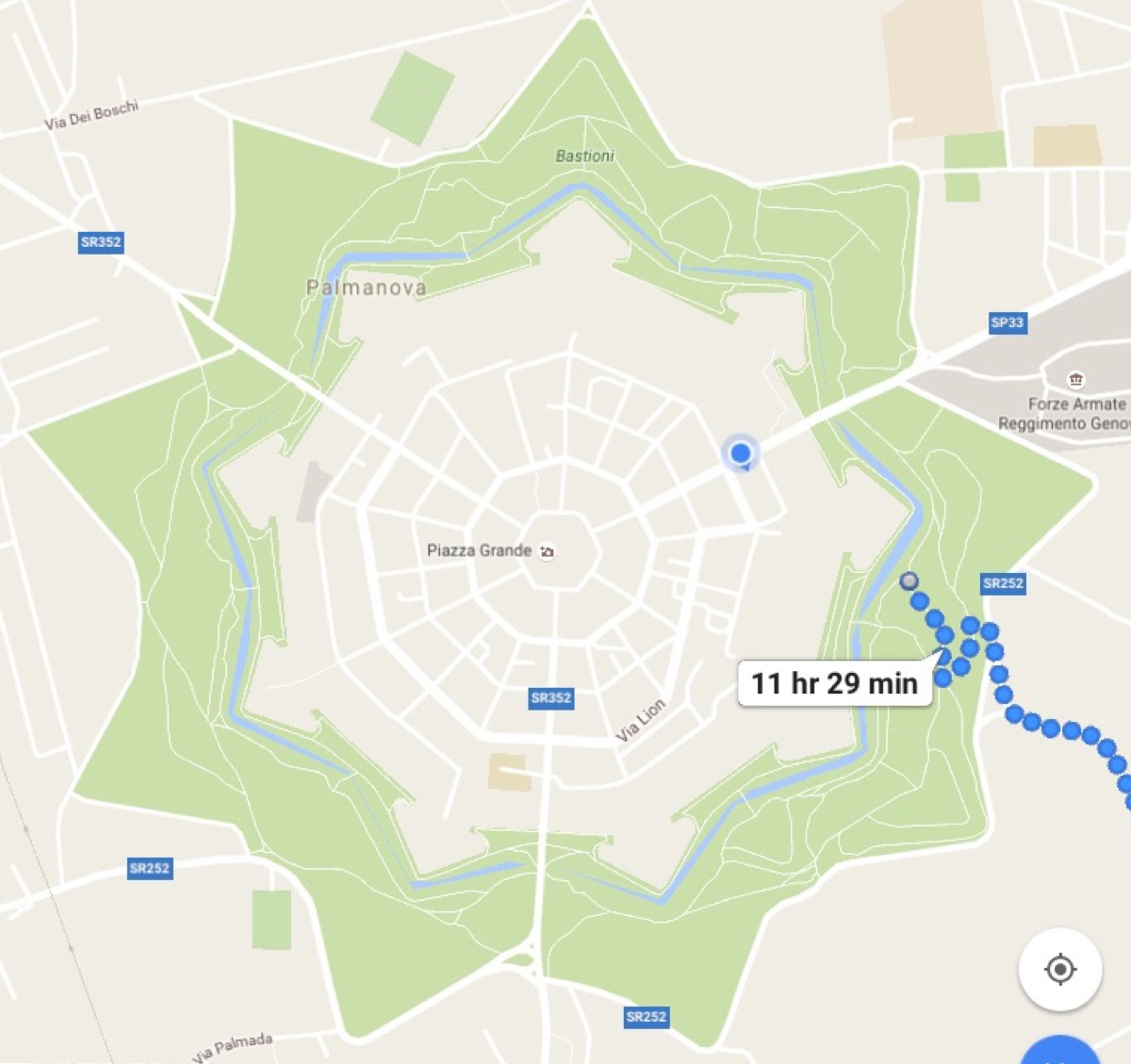 Palmanova star fort design
We cycled to the central piazza and it was surreal to witness how perfectly the streets radiated from the center. Imagine being the first person to pitch this design.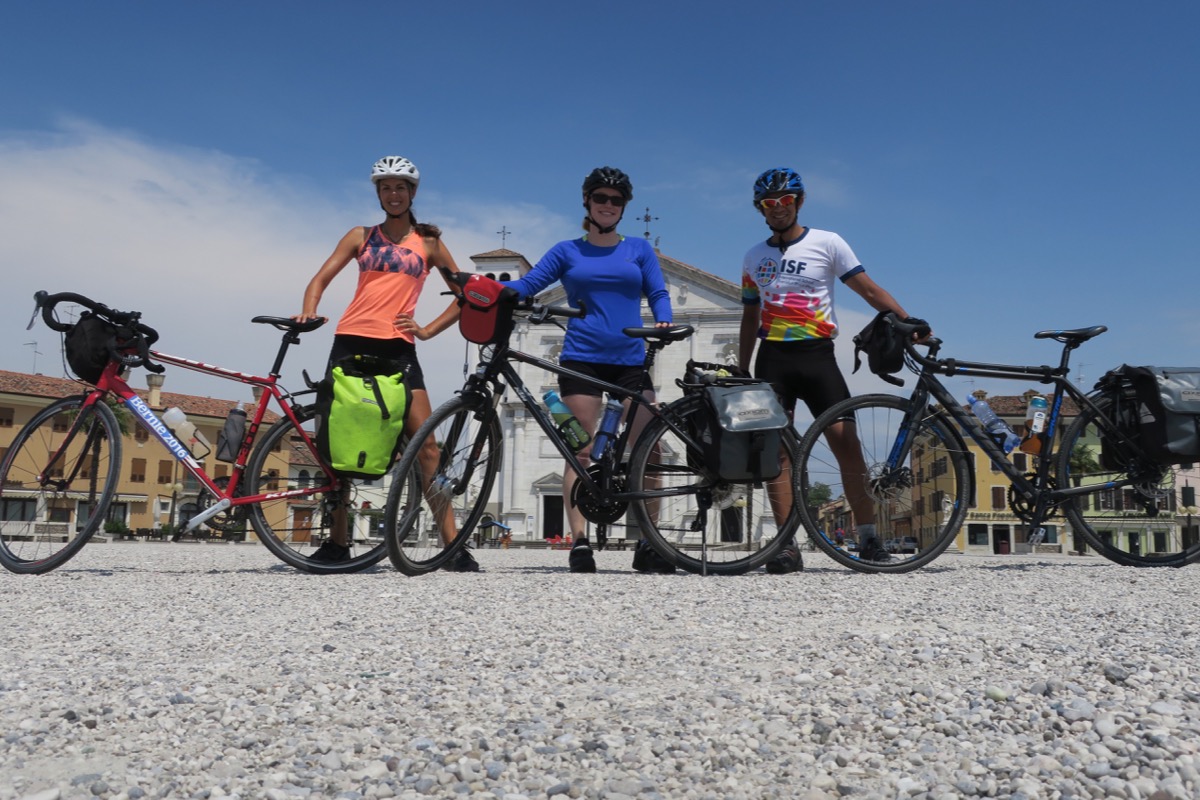 Three sweaty amigos in the center of Palmanova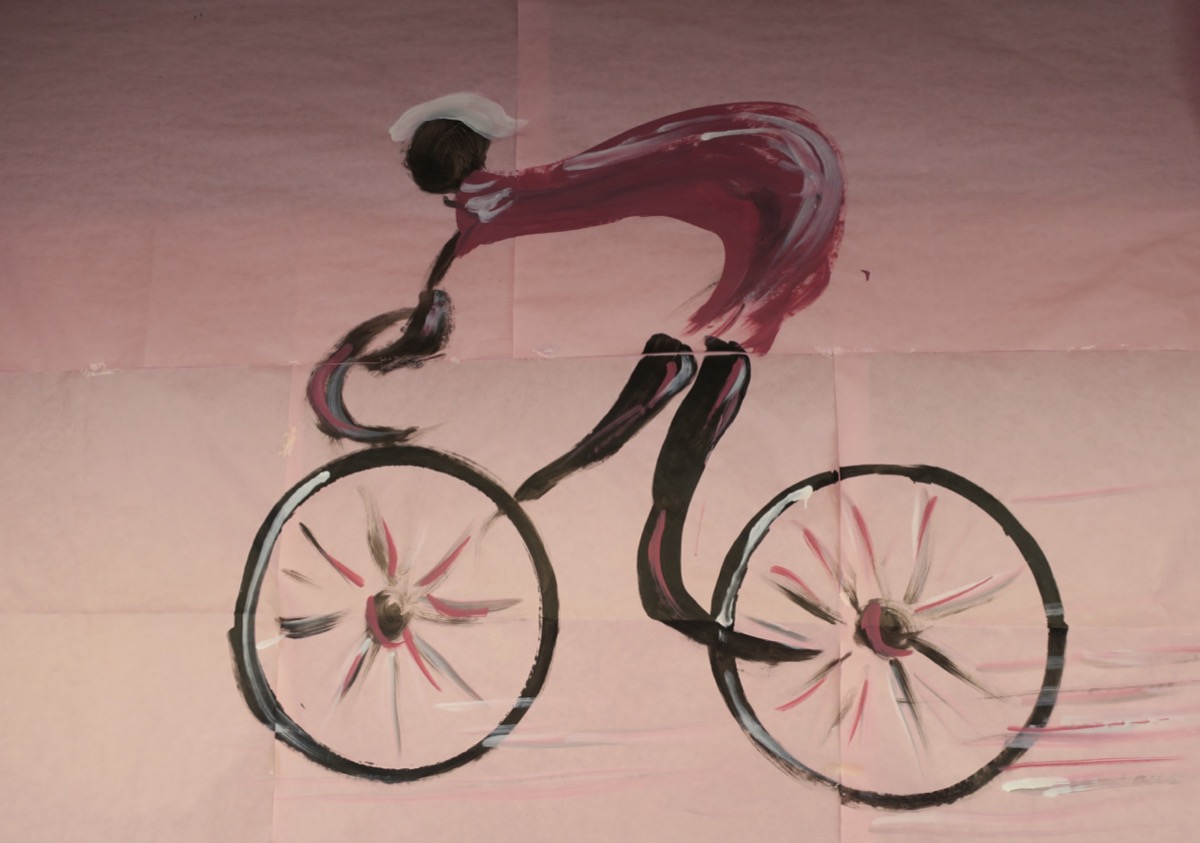 Bike art outside a cafe in Palmanova
We happened upon a grocery store and our picnic from the day before was such a success we opted for a repeat. We toted our findings up a path to the top of one of the grassy fortress walls for a great view of our surroundings.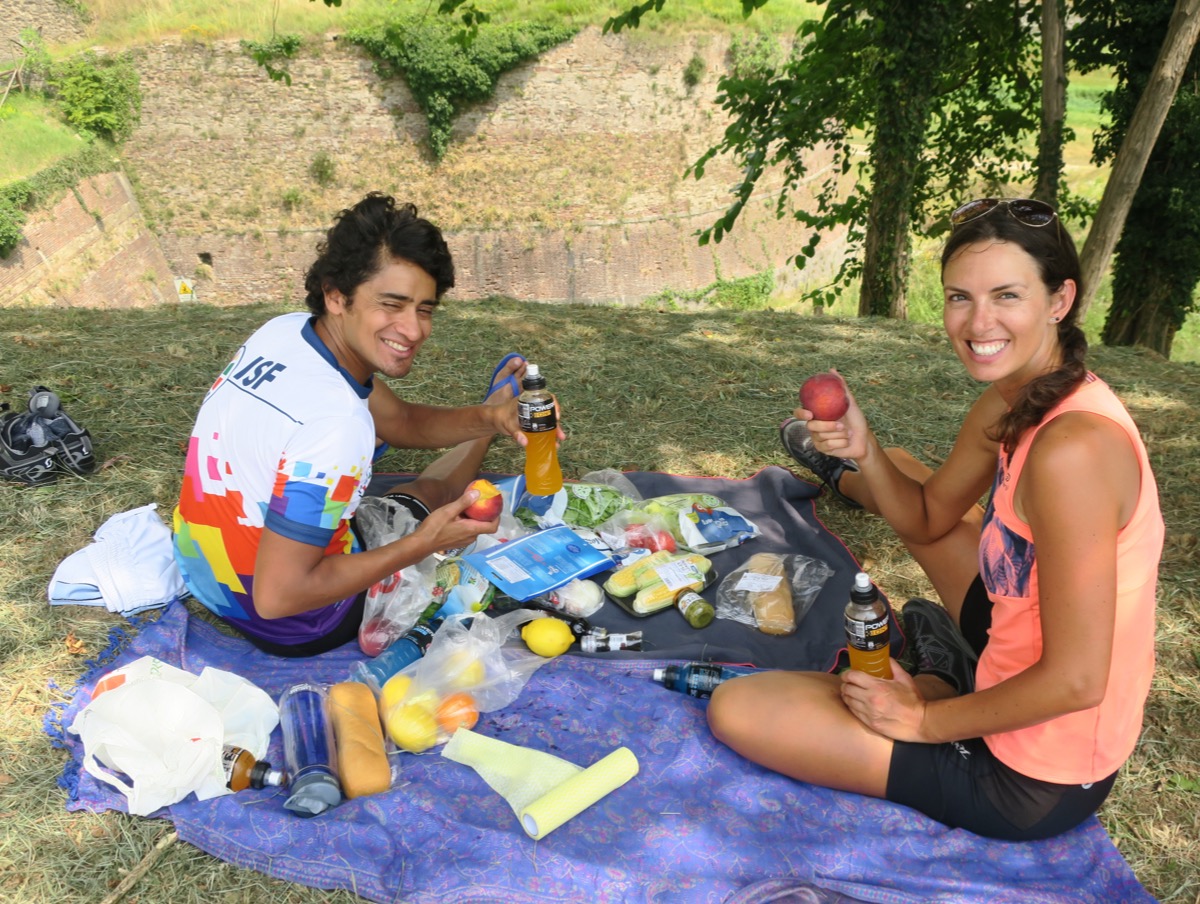 Picnic atop a fortress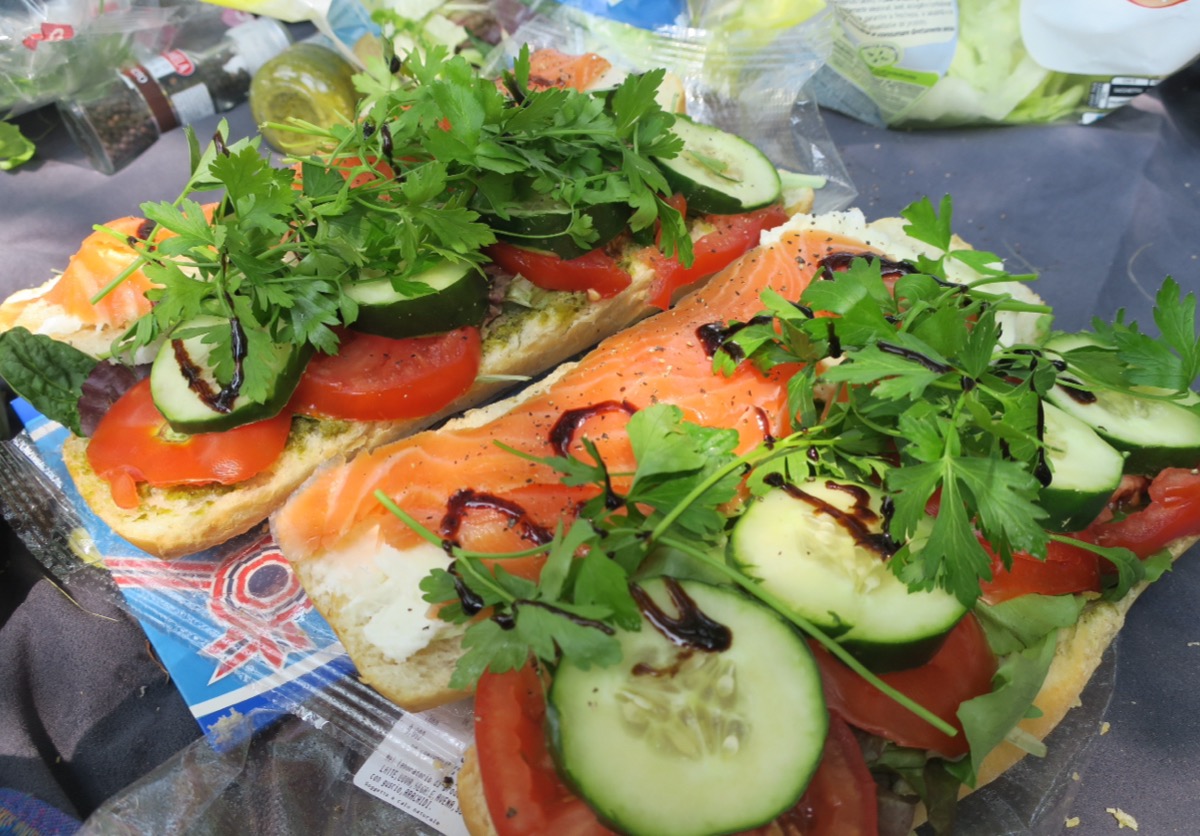 When Jess makes a sandwich, Jess makes a sandwich!
After Palmanova we again made our way through picturesque country roads, stopping only to snap pictures and gulp down some warm water. Sometimes the best way to stay cool on a bike is to just keep going and create your own breeze!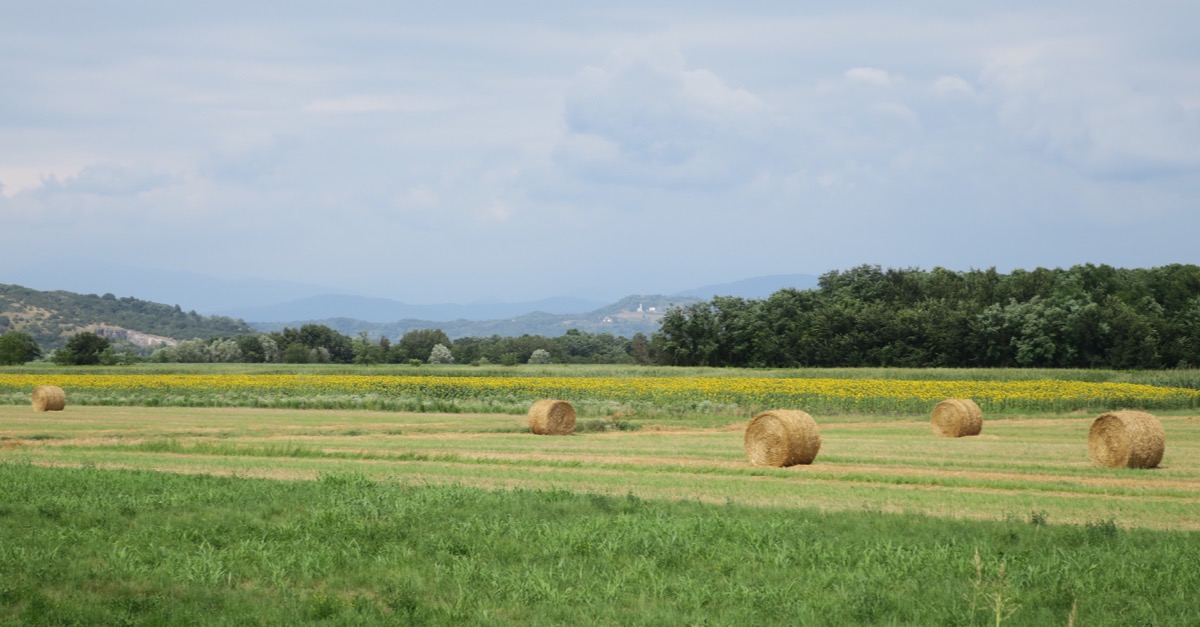 Beautiful country roads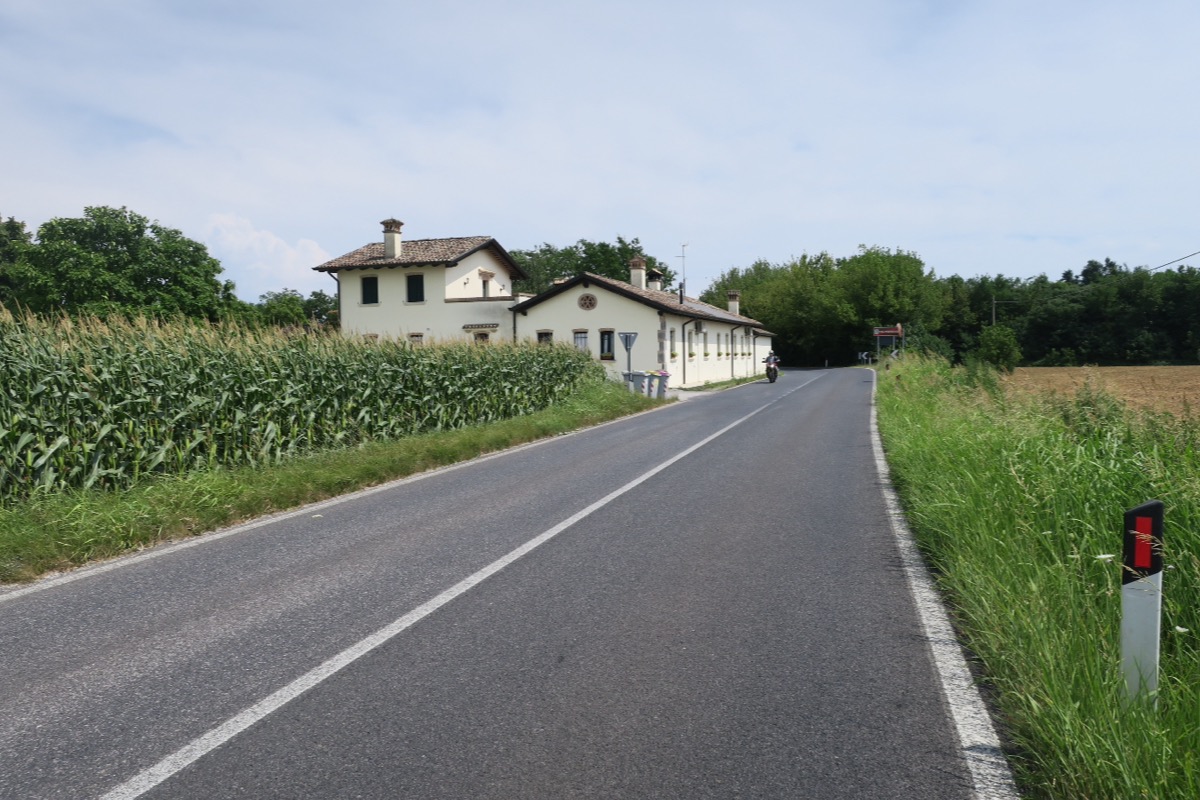 More beautiful country roads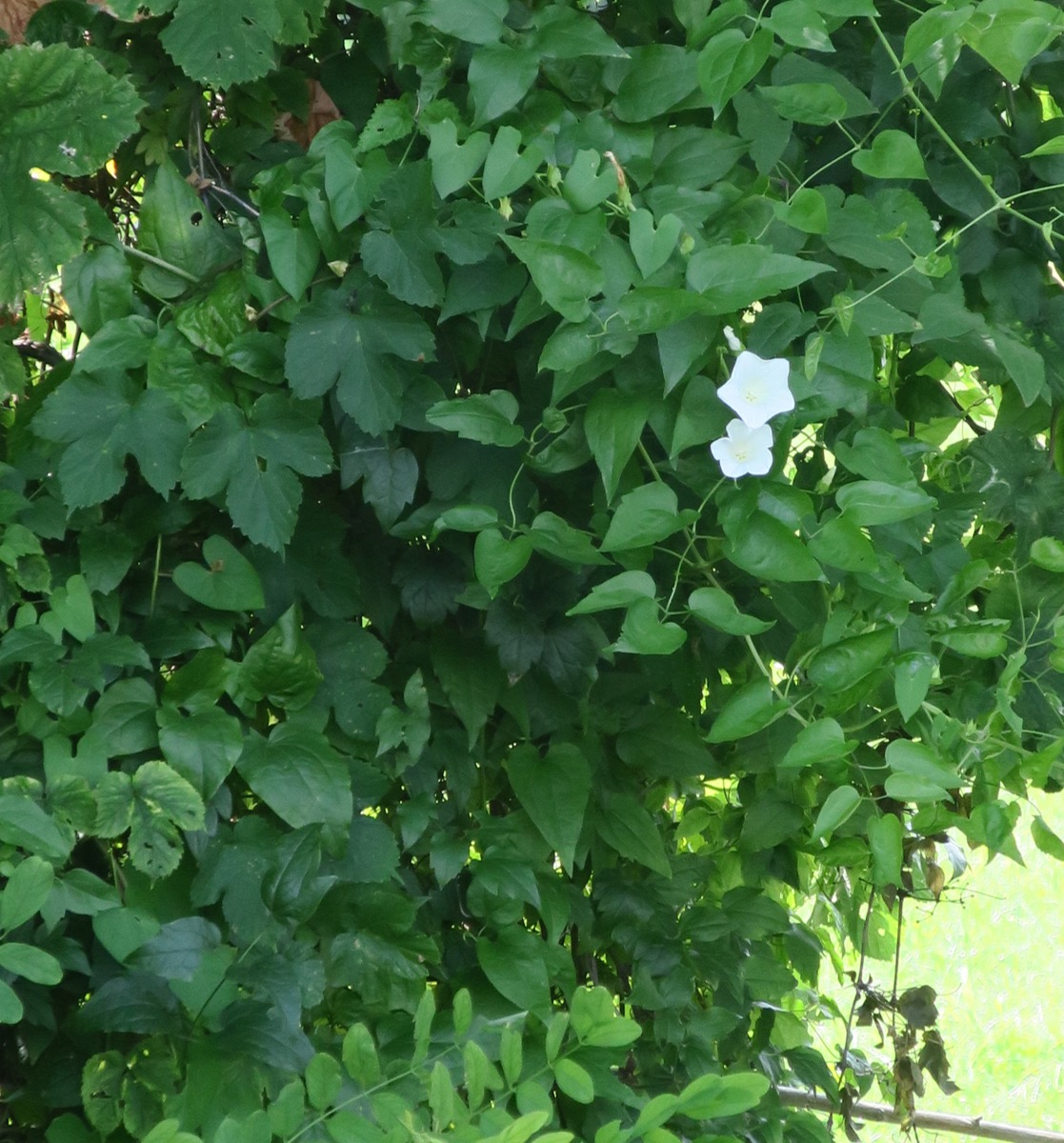 In a world of leaves, be a flower
We made an impromptu break at a crystal clear river to splash our faces and cool our toes. It was definitely a locals spot. No tourists to be found in this tucked away oasis.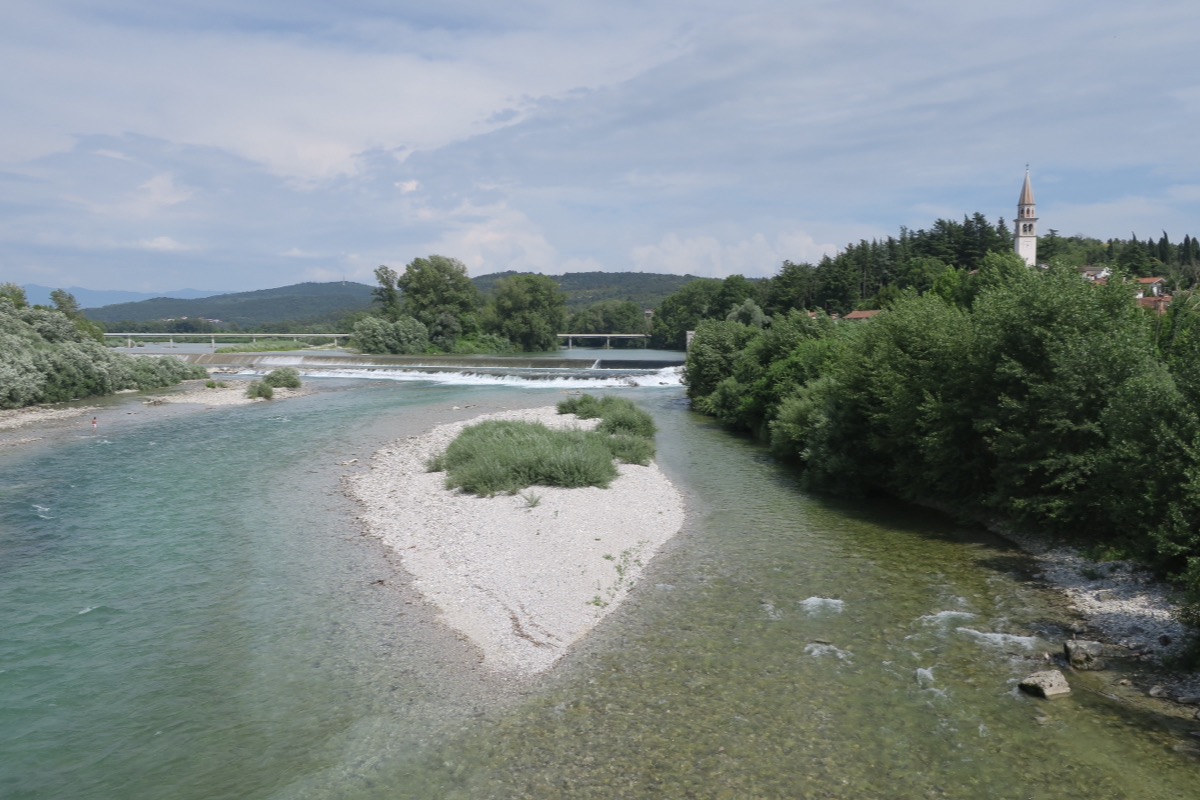 Refreshing river break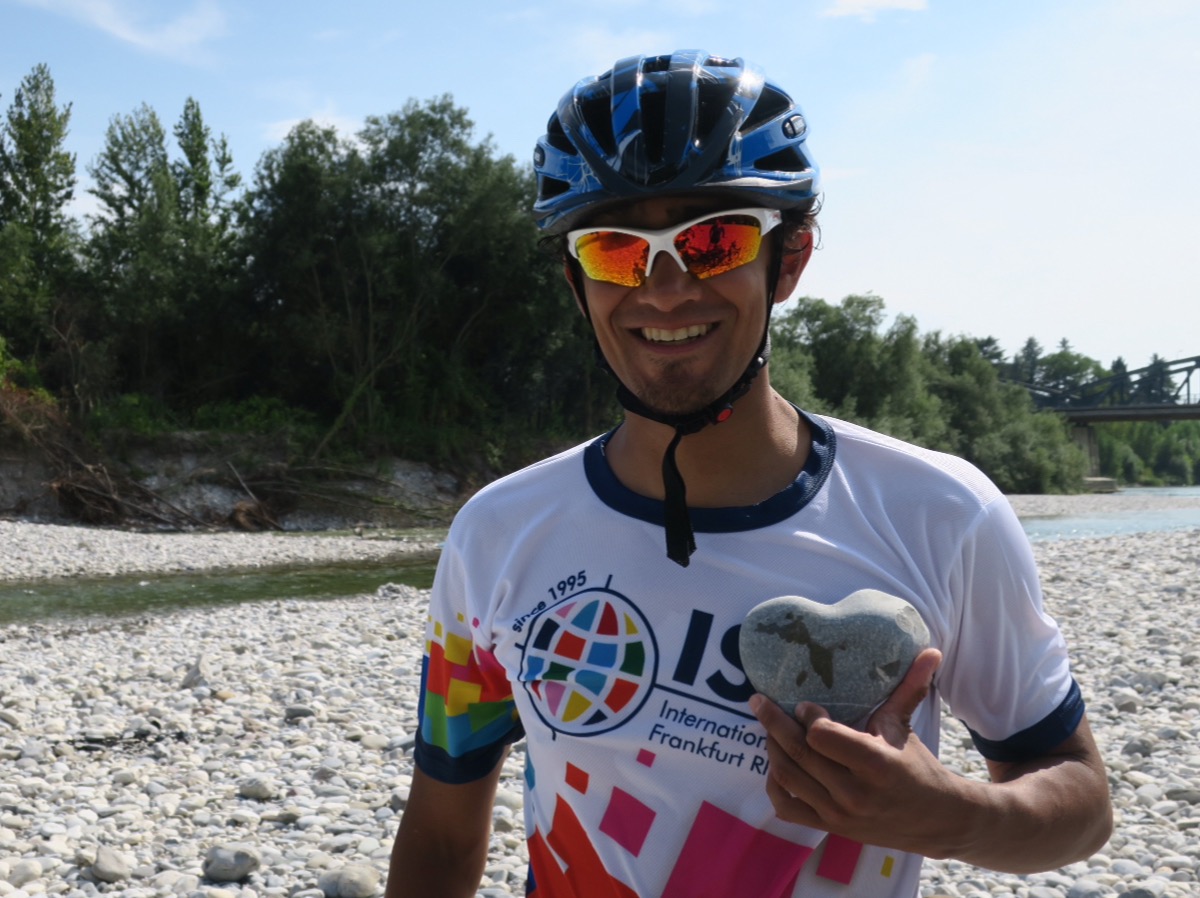 Hector loves Jess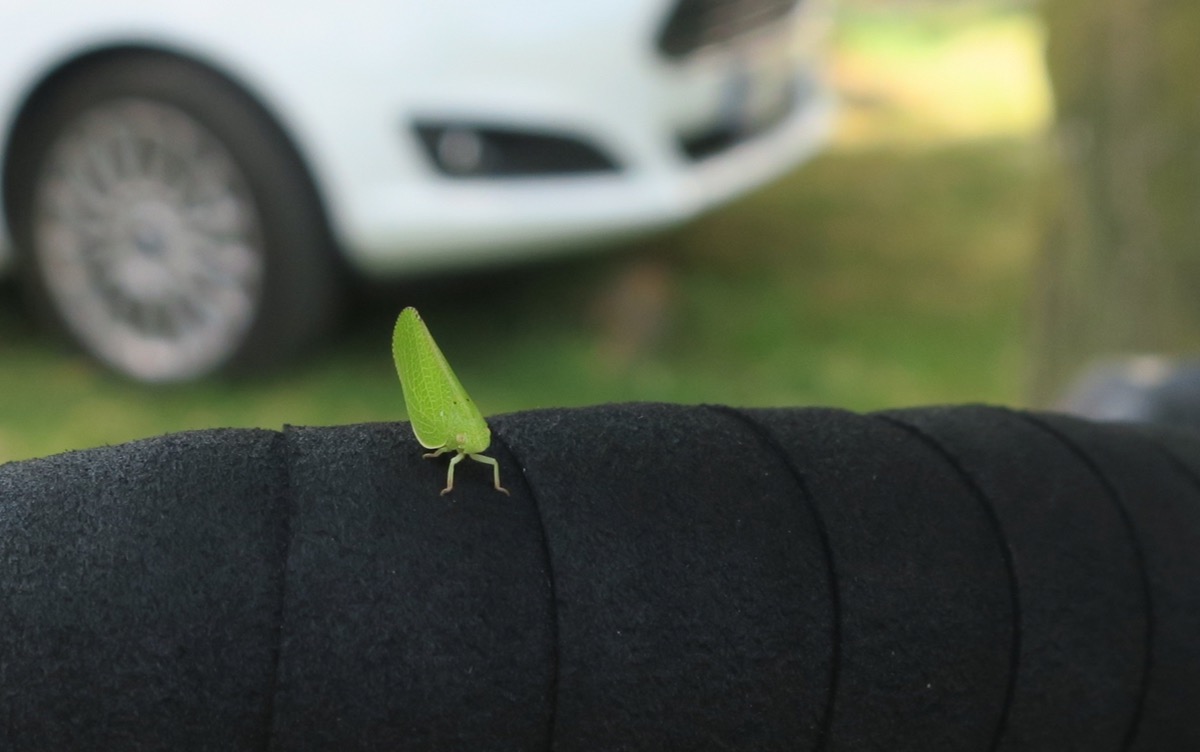 Prettiest six legged passenger of the trip
Into the afternoon we climbed out of the countryside and were again cycling along the Mediterranean. Although here sharp cliffs dropped to the surf which churned angrily. We cycled through a jagged stone tunnel that was wildly gorgeous and stopped to take it all in before coasting into Trieste.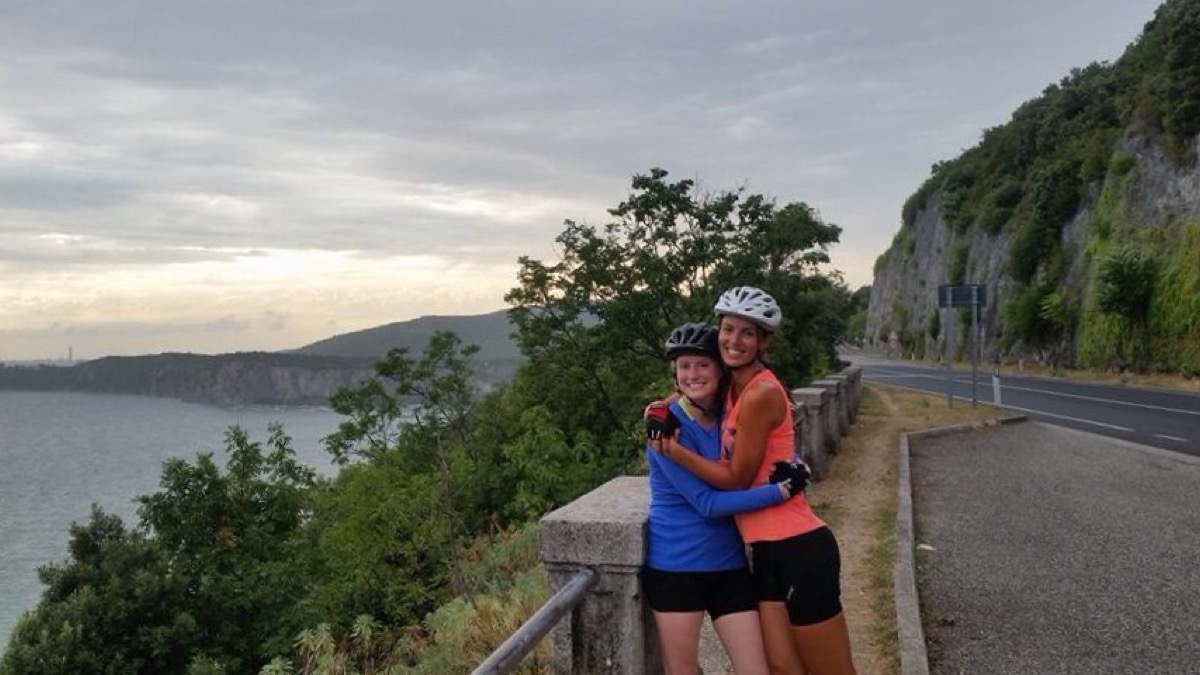 So glad to have my old cycling pal on the road
Dinner was at a funky restaurant recommended by our host. Despite the quirky owner/waiter–who had a habit of merging the verbalizing dishes with random digressions about everything under the sun–the food was fantastic and we shared a bottle of the best wine I'd had in Italy. It only took until the last day in Italy to find it.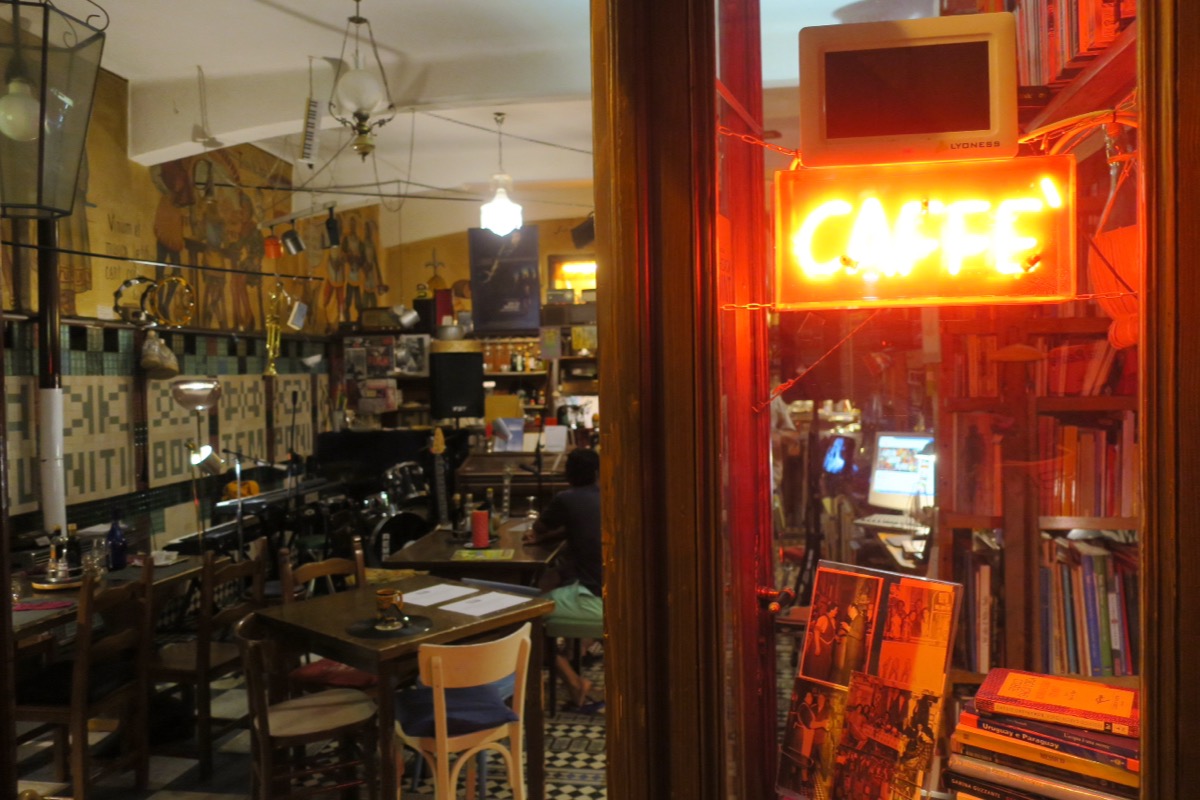 Funky restaurant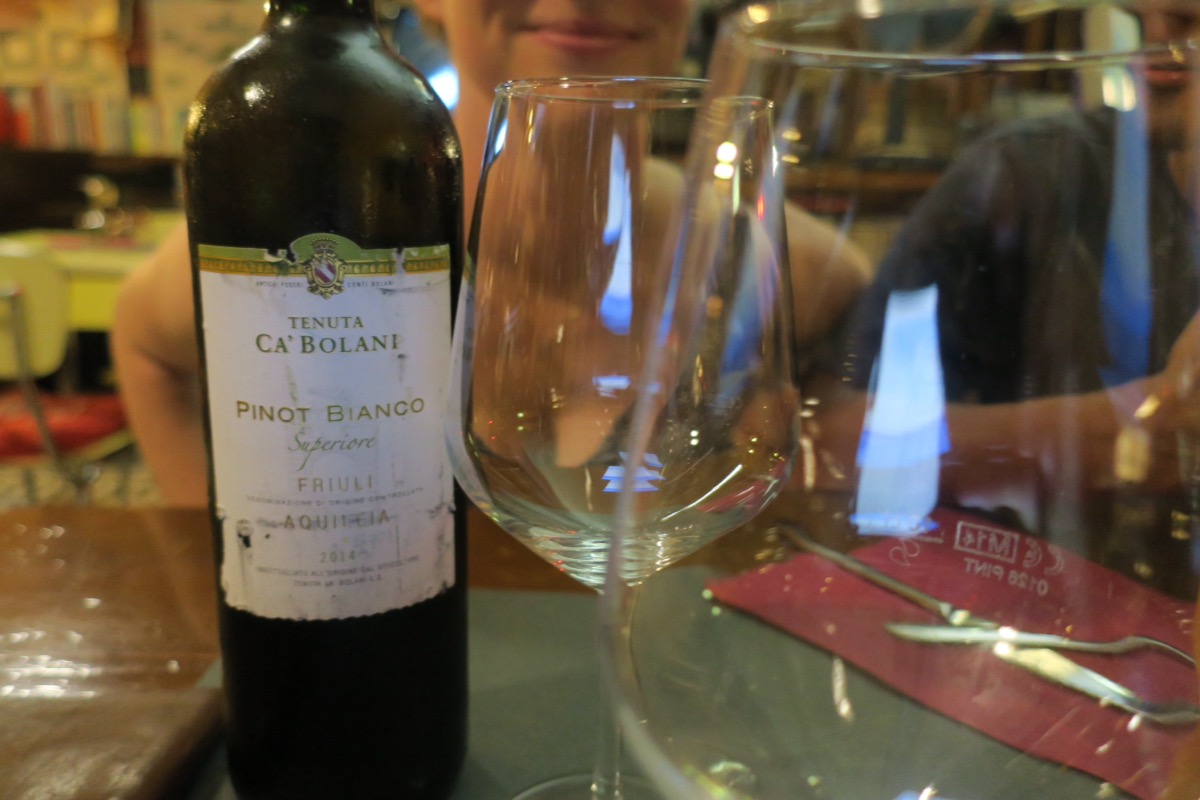 Pinot Bianco aka best wine of the trip
Total miles so far: 1,714