We started our day in Ackley, IA and proceeded with our normal morning ritual: fill bellies, fill water bottles, hit the road. Convenience stores are often key to our days as they provide us with water and coveted ice on a hot day.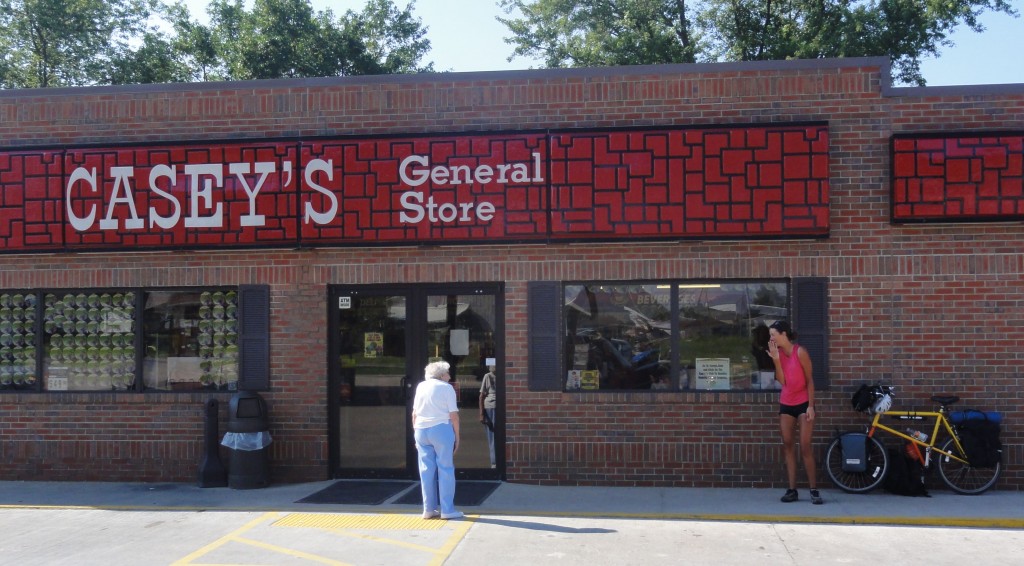 Myself chatting with an adorable woman outside of a Casey's convenience store. Apparently telling secrets does make friends!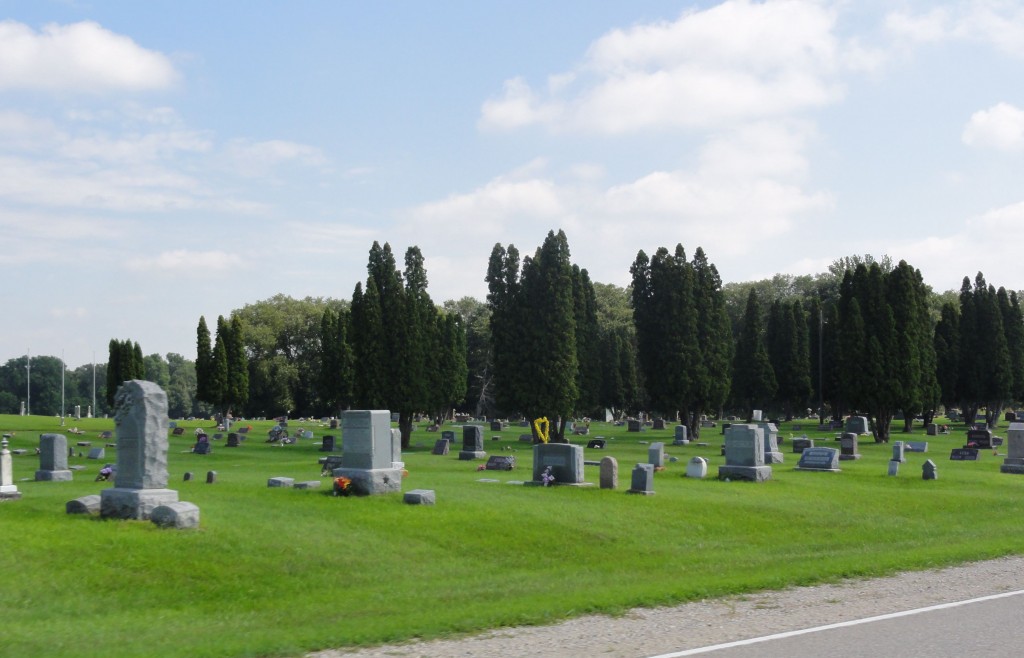 One of countless cemeteries we have seen during our journey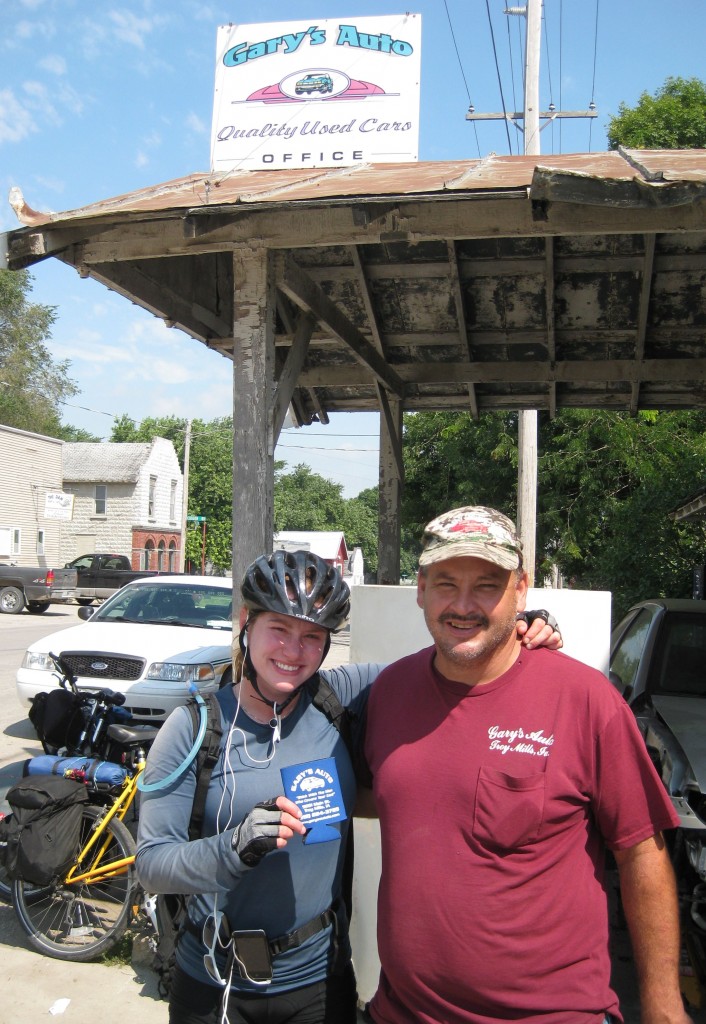 Jess and Gary
Stopping at Gary's Auto in Troy Mills, IA to charge Jess' phone inevitably led to a long conversation with the owner about our journey and cycling in general. He recanted tales of Iowa's statewide race RAGBRAI and wouldn't let us leave without each taking a koozie as an Iowan momento.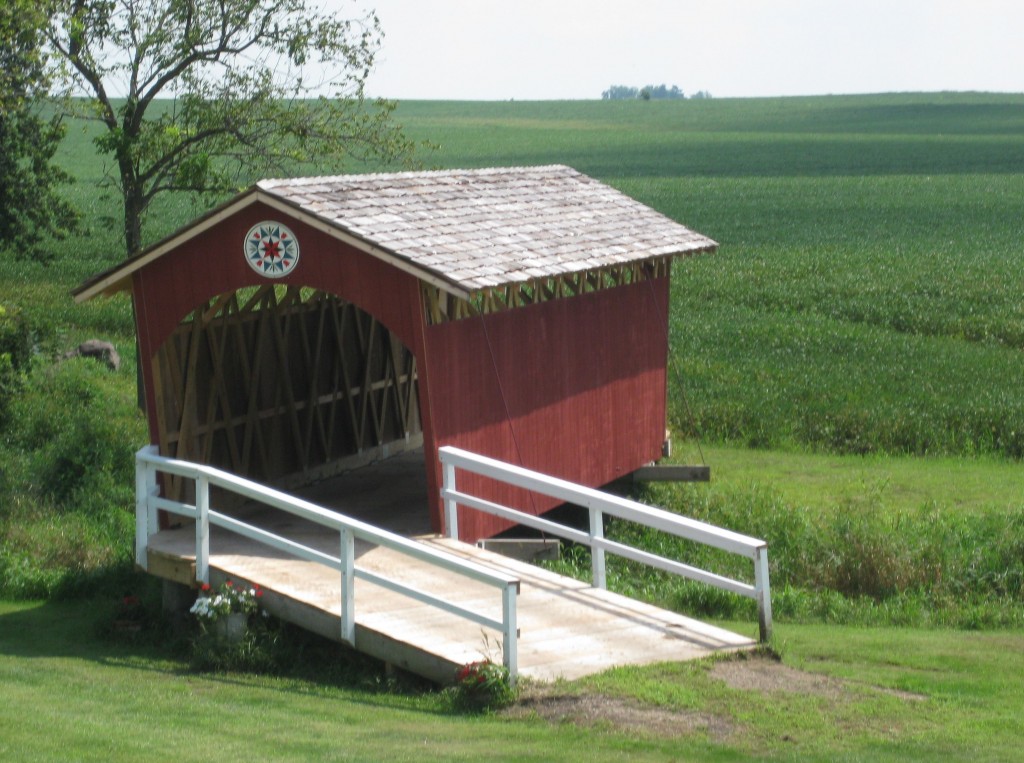 Americana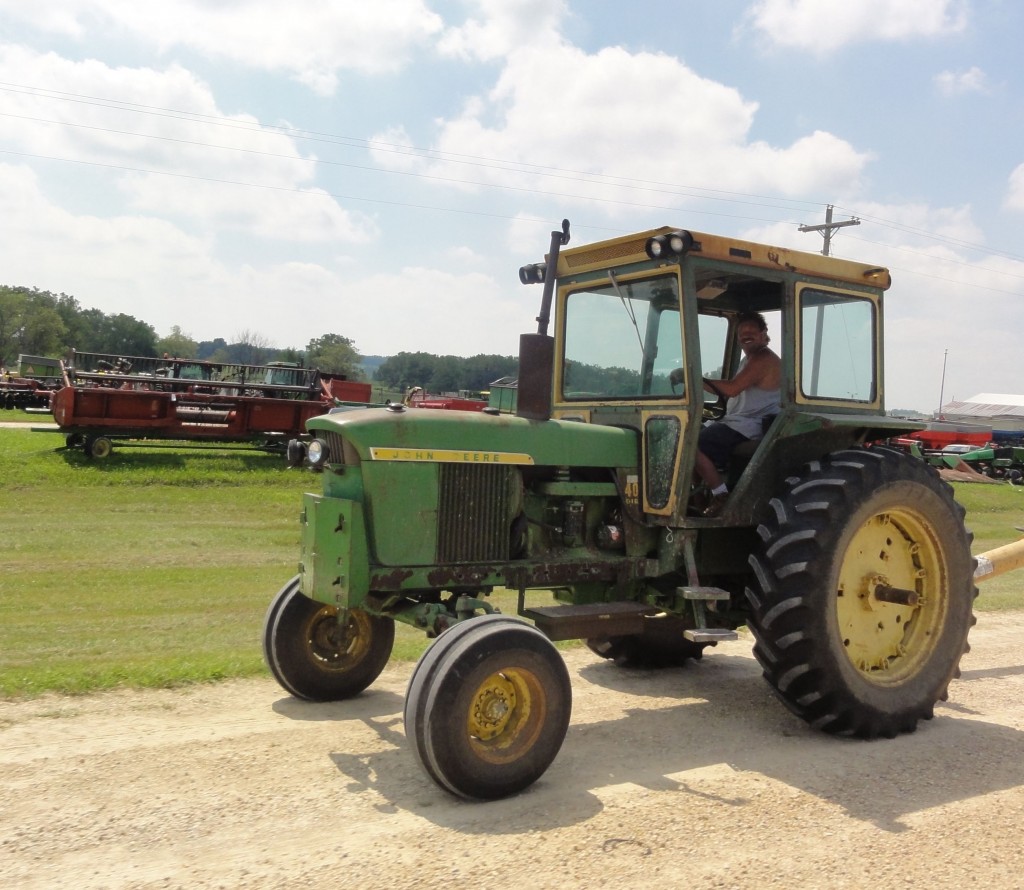 The one motorized vehicle on the road we can actually pass!
We cycled past field after field of corn soaking in the true Americana in the heart of the Midwest. Once we reached Prairieburg, IA we stopped at a convenience store named Skip's. The owner, Skip, who happened to be behind the counter insisted our money was no good for the two pizzas we attempted to purchase and suggested we each pick out a pop as well. Yet another act of kindness that left us feeling blessed by the generosity of Mid-westerners.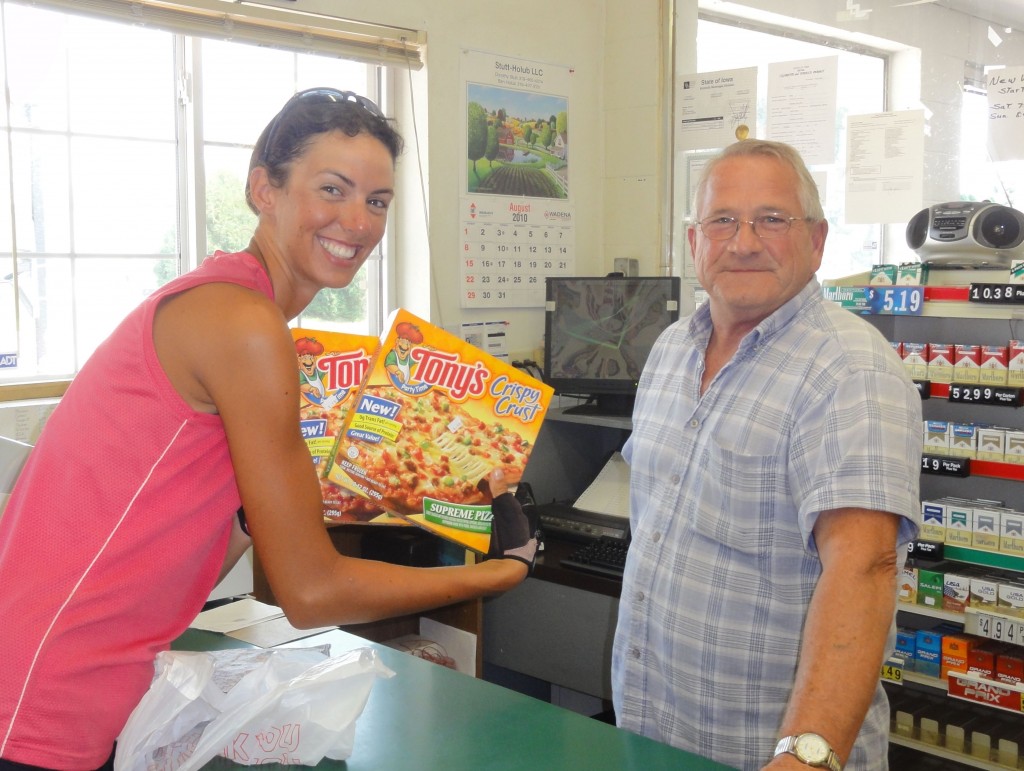 Me and Skip
We stayed at Skip's to devour our pizzas and began chatting with Amy, a woman who lives in Coggon, IA. She told us her son was going to school in Eugene, OR. As we got up to leave she pondered "well I wish there was something I could send with you." We thanked her for the kind thought, but assured her we had everything we needed.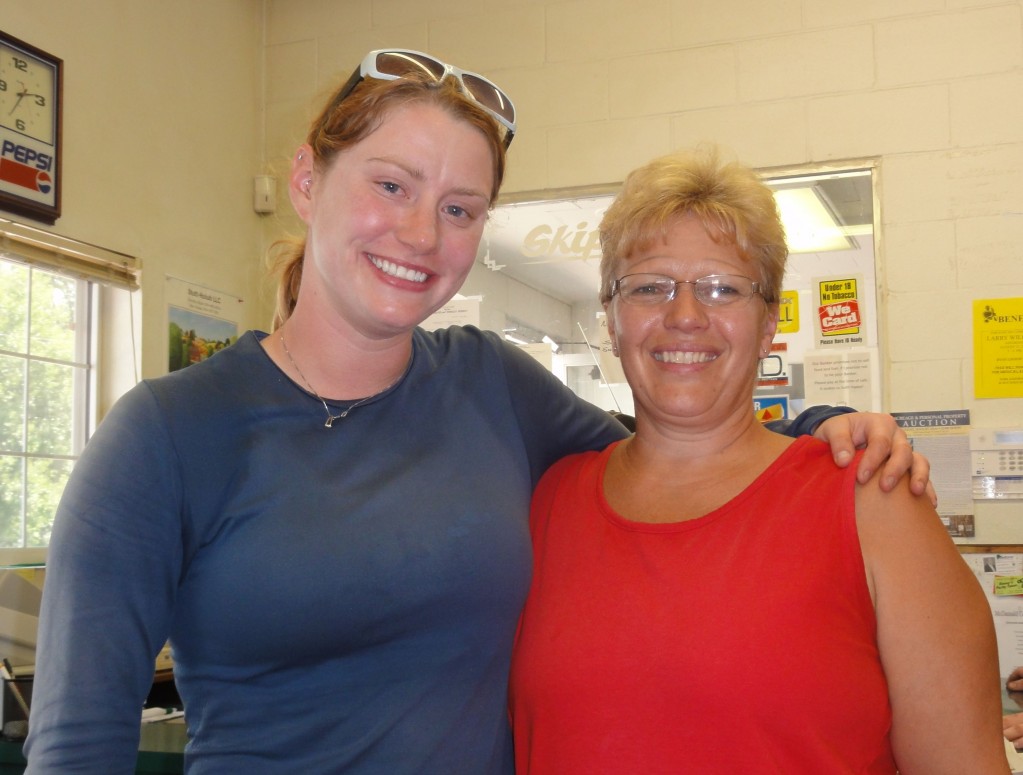 Jess and Mary
About an hour later we were again cycling amongst corn fields when an SUV pulled alongside the road. I squinted my eyes in the sun to make out the face. It was Mary! I darted across the street amazed to see her again. On the road we rarely see the same face twice. She said she had thought of just the thing to send with us and had driven home to grab it. She lifted a black and yellow paperback book from a grocery bag. The title read Four Days To Glory. "This book talks about the two things Iowa is known for; wrestling and agriculture. And my four boys are in it." We felt honored to have such a personal gift bestowed upon us. Assuring us that we hadn't taken her only copy I found a nook in my pannier for the gift, exchanged hugs, and continued on.